Tucson Powers Through the Pandemic with Major Convention Core Projects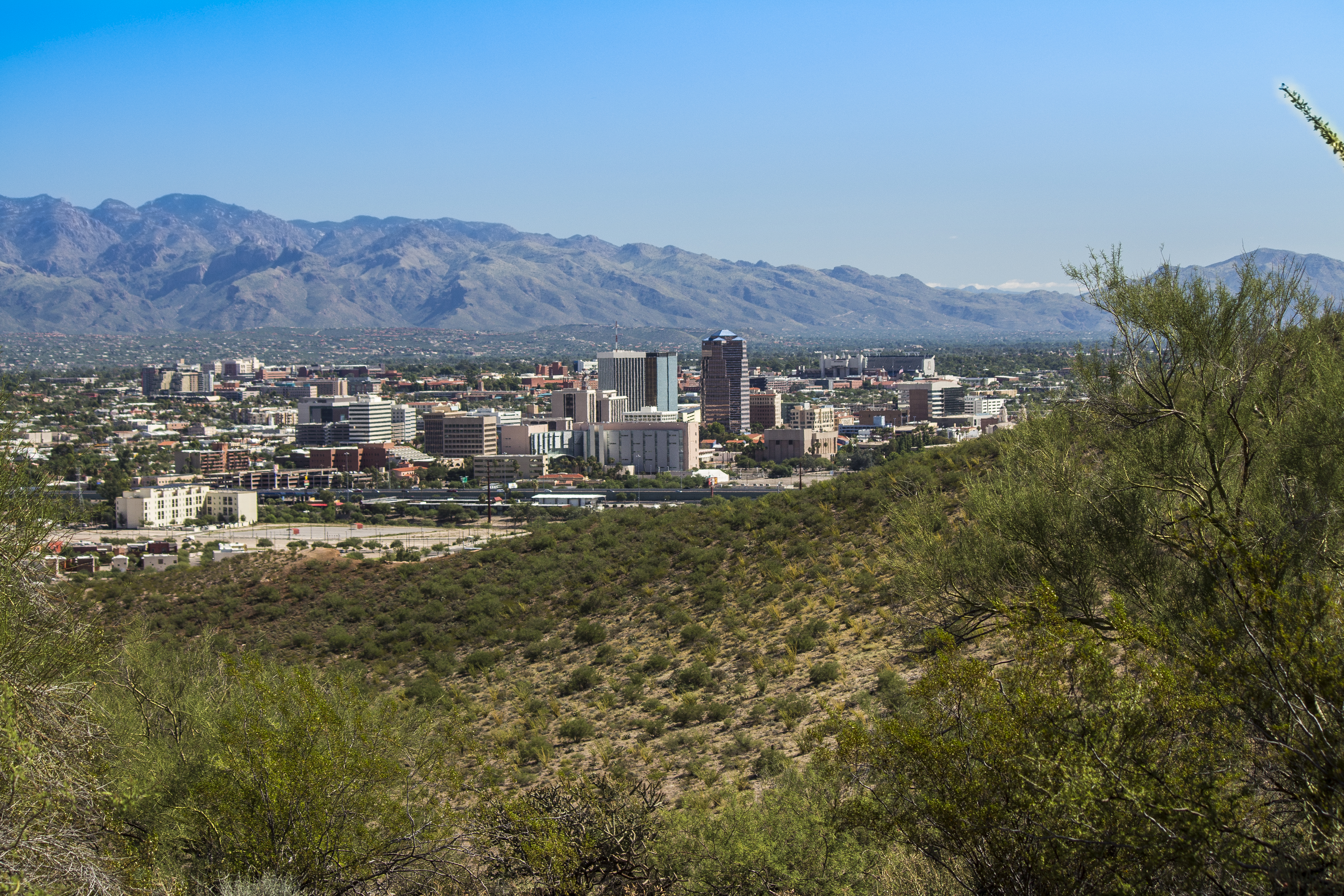 Although the COVID-19 pandemic has put the brakes on many ambitious destination development projects, Tucson, Arizona, is forging ahead with a downtown revitalization that will figure large for meetings and conventions.
While Tucson (pictured above; photo credit Nicci Radhe) is ideally set up for socially distanced meetings because it has a large number of luxury resorts spread over large footprints with plenty of outdoor venues, the destination has always been in need of more sleeping rooms and attendee attractions near its downtown convention center.
The destination positioned itself with the tagline "Open Spaces, Open Hearts" in promotions to the leisure travel market during the pandemic, and in May 2020 was recognized by Forbes as one of the "10 Best Cities Positioned to Recover From Coronavirus."
A wrench was thrown in the recovery works when Arizona suffered a spike in COVID-19 cases in July, but at publication time in September, the curve was trending significantly downward.
For the meetings and conventions recovery effort, Visit Tucson positions the destination as "Beyond the Ballroom—Open Spaces."
"What we used to talk about was the access to nature and the outdoors and open spaces," said Graeme Hughes, senior vice president, sales for Visit Tucson. "Our most recent marketing campaign, Beyond the Ballroom, was based on the premise that you know that the amenities such as ballrooms are here, let's focus on the other things you can do by getting outdoors."
Hughes said Tucson was well-positioned to navigate the pandemic due to its wealth of sprawling resorts situated on large footprints, such as El Conquistador Tucson, A Hilton Resort; Westward Look Wyndham Grand Resort and Spa; Miraval Arizona Resort & Spa; JW Marriott Starr Pass; Westin La Paloma; and The Ritz-Carlton, Dove Mountain.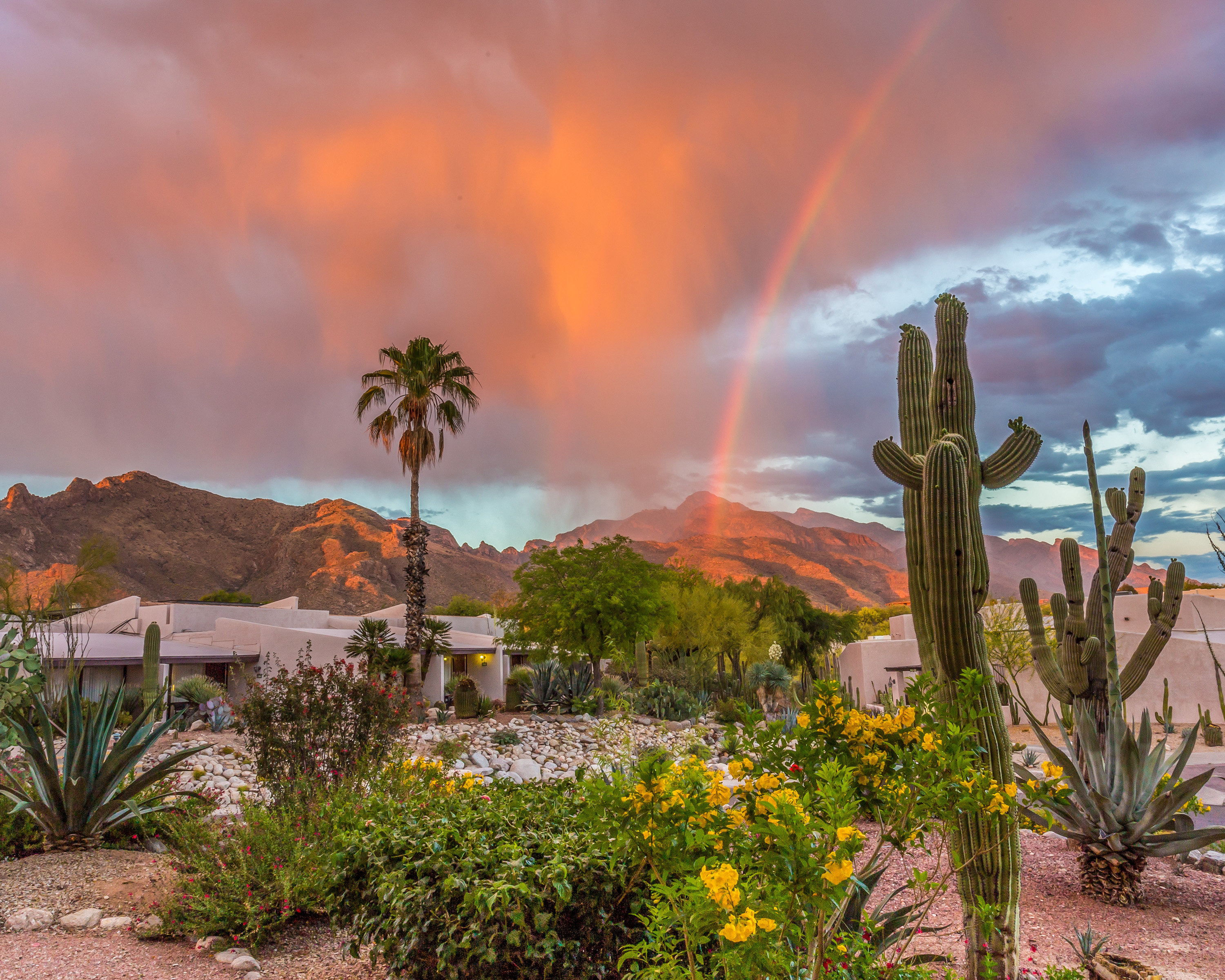 "We're fortunate in that we don't have to develop a new marketing plan based on COVID-19," he said. "We just have to reinforce the attributes of this destination that resonated with travelers well before the pandemic hit. Whether it's the large conference resorts that have always put a premium on outdoor space for themed parties and receptions—it's very easy to tent a patio foyer and do some breakouts outdoors—so we don't have to reinvent the wheel here."
No matter what the pandemic presents before a vaccine is discovered, Hughes said Tucson is ready to roll with the punches because of its flexibility.
"We encourage planners to understand that as the pandemic shifts—either surges or wanes—we're not setting something in place for today and this is how we're doing it for the next two years," Hughes said. "We've always put a premium on outdoor meetings and activities, and expanding and contracting those programs are something we're always ready to do."
Tucson's Pandemic Scorecard
According to Hughes, Tucson is getting back on its feet, and it also used the shutdown period to continue work on a push to improve its downtown meetings and conventions offering:
Hotels and resorts are open and taking reservations for short-term leisure business as well as group bookings for future years.
There have been several groups that have maintained and executed their meetings as scheduled in late summer and early fall, setting a precedent as Tucson builds back group business and confidence.
While most everything was shut down, progress was being made on the newest component of Tucson's meeting options, Destination Downtown. Renovations and expansion of the ASM Global-managed Tucson Convention Center are on schedule to be completed this winter and the DoubleTree by Hilton Tucson Convention Center will open in December with 170 rooms. A Hampton Inn/Home2 Suites by Hilton-branded property with 200 rooms is on schedule to open in mid-2021.
Pima County's Health Department launched the "Ready for You" campaign, outlining what business (and visitors) need to know about getting back to business safely.
Visit Tucson is maintaining a dedicated page on its website to provide updated COVID-19 resources and information: www.visittucson.org/meetings/covid-19-updates

The downtown improvements will strengthen the destination's convention core offering when the meetings and hospitality ramps back up to full strength.
"Urban meetings with a desert vibe are going to be big," Hughes said.
He added that the DoubleTree Tucson Convention Center will be in the former east parking lot of the remodeled 205,000-square-foot facility, and the new Hampton Inn/Home2 Suites by Hilton dual-branded hotel will be two blocks from the convention center.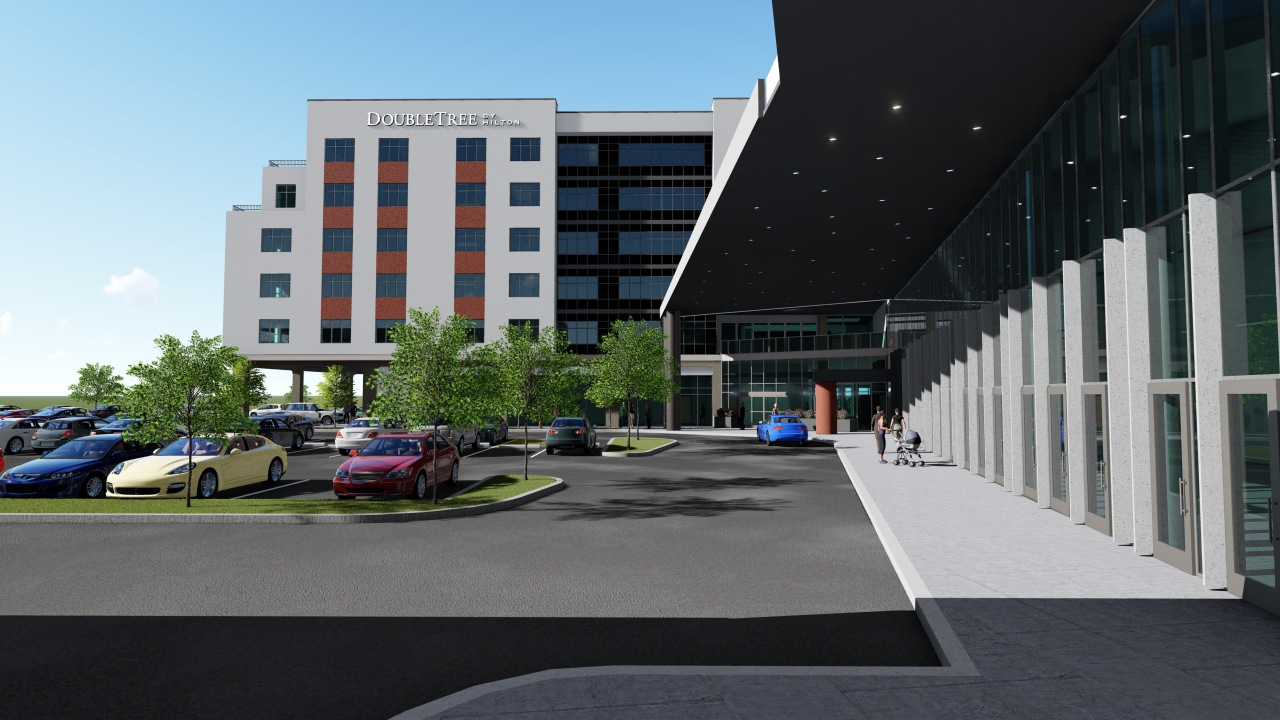 "We're looking at 370 new rooms immediately adjacent to a renovated Tucson Convention Center," Hughes said. "Planners have always said, 'What if we want to do a traditional meeting instead of a resort meeting?' and we've never had a product for it."
The addition of greatly enhanced downtown meetings and conventions options will build on Tucson's established brand of unique offerings, such as trail riding and desert tours, Native American and Mexican cultural attractions and attributes, a hot Sonoran cuisine dining scene and the 2015 designation as a UNESCO City of Gastronomy, and Southwestern desert-inspired luxury properties where groups can spread out and often have the resort to themselves.
"In terms of repositioning the market, that's not what this is about. This is desert meetings with an urban vibe," Hughes said. "Many of my resorts may see this as competition, but I see this as compression-building."
Hughes stressed that the destination has been greatly aided by the Rio Nuevo entertainment district TIF (tax increment finance district), which seeks to revitalize downtown Tucson via investment in business-friendly projects and improvements.
"You're seeing a collective effort from Rio Nuevo, Pima County and the city all recognizing tourism as a pillar of the economy and deciding what we have to do to get this back on track faster than the normal economic recovery," Hughes said. "They have dedicated funds to the businesses in the downtown core in order to let them stay open, and also are working with downtown restaurants to let them have outdoor seating when summer wanes and fall comes."
Tucson Convention Center Expansion Details
Scheduled for completion by the end of the year, the Tucson Convention Center's $65 million expansion and renovation will include the following elements:
Current commitments of $8.5 million that will be spent on the full replacement of the Arena Ice Floor and Ice Plant ($3.2 million); a $5.2 million, 300-space parking garage in Parking Lot A; and a parking expansion of 45 additional spaces onsite ($45,000).
A expenditure of $14.7 million that includes $7.6 million toward the renovation of convention spaces and existing meeting rooms; $220,000 for lighting upgrades in the arena; $2.5 million for the streetscape and connections to meet accessibility and screening compliance ($2.5 million); landscape upgrades to Eckbo Plaza ($1.9 million); and $2.5 million in technology enhancements.
A meeting room expansion totaling $9.2 million that includes the addition of a meeting room at the west entrance and 18,000 square feet of meeting rooms adjacent to the ballroom and South Exhibit Hall.
Entertainment facility improvements totaling $26.9 million that are being spent on an additional 500 stalls in Parking Lot C ($11.4 million); a $6.6 million Music Hall renovation that will impact its restrooms, lobby, production lighting/sound and include new seating; $780,000 for upgrades to the Music Hall's outdoor event patio and interior VIP arena; a $2 million renovation of Leo Rich Theater that will touch its restrooms, lobby, production lighting and sound, and new seating; and a $6.1 million Central Plaza and North Walkway restoration of Eckbo Plaza's historic landscaping.
A $5.7 million contingency pool for future development.

So whether spread out in a sprawling desert resort or immersed in the downtown urban vibe, Tucson has groups covered.
Connect
Visit Tucson 
520.624.1817
www.visittucson.org