Why You Should Work with Greater Ontario CVB for Your California Planning Needs
Taylor Smith has a conversation with Greater Ontario CVB Director of Sales Arlette Garibay about Ontario, California's newest meetings and events offerings, as well as the benefits of working with the Greater Ontario CVB. Listen to the podcast or read the transcript below. 
Listen now:

This podcast was produced in partnership with the Greater Ontario CVB 
Transcript 
Taylor Smith: Hello, and welcome to this Meetings Today podcast. My name is Taylor Smith, destinations and features content developer for Meetings Today, and I am excited to be here today with Arlette Garibay, director of sales for the Greater Ontario Convention and Visitors Bureau. Ontario, otherwise known as "the gateway to Southern California," offers it all, and Arlette is here today to discuss new developments to take advantage of in sunny SoCal, as well as the benefits of working with the Greater Ontario Convention and Visitors Bureau for all of your meeting and event needs. Thank you for joining us today, Arlette. 
Arlette Garibay: It's my pleasure, Taylor. Thank you for having me.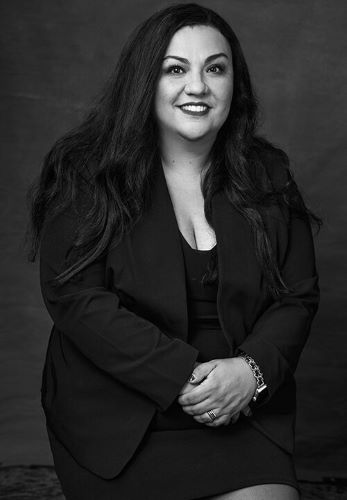 Smith: Of course! So, with three major interstates, two railroads and the Ontario International Airport, not only does Ontario stand as the gateway to Southern California, but it's easily accessible from anywhere in North America and beyond, and its abundance of transportation options make hosting meetings and events in Ontario somewhat seamless. What other amenities make Ontario such a popular destination for meetings and events, and what do planners seem to appreciate most about the city? 
Garibay: Great question. Well, kind of like you mentioned, Greater Ontario is easy to get to. We are located in the heart of Southern California, so you can easily make this your homebase to discover so many wonderful opportunities that Southern California has to offer, from the Alpine Lakes in Big Bear Resorts to Palm Springs, or go west to our beautiful Pacific Ocean. 
One of the biggest reasons that our destination is so popular has to be the weather as well. We have a Mediterranean climate with over 300 days of sunshine annually, and because we are centrally located in Southern California, you can have your meetings and events during the day but still have time to be able to discover all that Southern California has to offer. 
Smith: The Ontario Convention Center celebrated its 25-year anniversary last year and has seen improvements and renovations since breaking ground in 1995, including a new cafe and outdoor patio in 2016. What makes the Ontario Convention Center a premier location for hosting meetings and events, besides the more than 225,000 square feet of event space and 70,000-square-foot, column-free exhibition hall? 
Garibay: Well, our convention center is beautiful. The floor-to-ceiling glass wall in our main lobby is stunning, with a beautiful view of our San Gabriel Mountains. But all of us here at Ontario Convention Center take pride in the service that we offer. Our clients and our guests are important to us. We want them to have an excellent experience and come back and visit. 
So, it's not just the convention center—aside from it being beautiful and very convenient to the hotels and the airport. I think the major thing is the people that work here that take pride every day when they come to work and make sure every guest, planner and attendee have an excellent experience while they're here.  
Smith: And you mentioned, in Ontario, the convenience of the hotels and the airport nearby. It's a city that's constantly redeveloping and growing to meet visitor needs, and already offering more than 6,000 guest rooms per night across a host of hotel brands including Hilton, Marriott, Hyatt, Sheraton and more. What new developments, including hotels and other properties, has the city seen this past year that meeting planners and attendees can take advantage of? 
Garibay: Our cities of Ontario and around Rancho Cucamonga are managed by great visionaries. Construction of new hotels is always happening, plus new restaurants and shopping destinations. 
Recently, the city of Ontario announced a revitalizing of our downtown area. The large grass median of historic Euclid Avenue is a beautiful setting where you'll find an amphitheater, breweries, art museum and unique places to eat and shop. 
And prior to the Olympics coming to L.A. in 2028, there will be so many new fun places to discover, plus a new transportation hub called the Cucamonga Station. The ease of moving around the region will make this new station for highspeed trains, busses, railroads and so much more and makes it a great amenity for locals and, of course, tourists. 
Smith: And, like you mentioned, with the L.A. Olympics in 2028, there will be new activities and outings to really take advantage of in the area, and meeting planners and attendees need some breaks to fit in the fun, too. So, what activities or outings does Ontario offer for groups to get together and experience the city, and which do you see planners taking advantage of most often, like teambuilding opportunities for groups to consider and things like that? 
Garibay: You name it, and we can make it happen. Each group has different ideas about where to go and what to do. Toyota Arena, which is also managed by us, is busy with sporting competitions and concerts over 300 days a year. 
There's fun places like Big Al's, Dave & Buster's or K1 Speed, and not too far from us is Planes of Fame Museum. We even have a 140-acre regional park in the city for people who like to have some outdoor fun. Our shopping malls are huge and are a combination of entertainment, dining and shopping. 
We also have iFLY to practice your skydiving skills, but the newest thing that we have is Topgolf, which opened their doors last year, and since they've been open, it's been a lot of fun and a lot of corporate events have been partnering up with them, so it's been fun! 
Smith: Topgolf is definitely a popular destination! 
Garibay: Oh, absolutely. We're lucky to have them!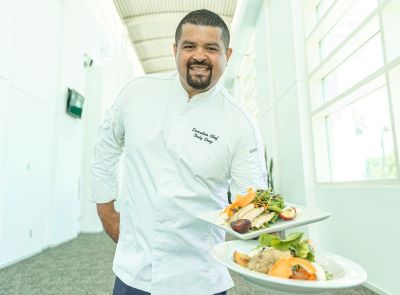 Smith: And they have great food and beverage options there. Ontario's food and beverage scene is bustling everywhere, with influence and cultural diversity reflected in the variety of dining experiences available throughout the city, as well as Ontario's regional specialties. The Ontario Convention Center Executive Chef Daly Cruz even gathers some of his ingredients from the garden at the center! So, what can planners and attendees kind of look forward to trying while visiting your city that's special and unique to Ontario? 
Garibay: Well, let's start with Chef Daly. He and his culinary team are amazing. He and Shannon, our director of food and beverage, meet with our clients to explore their visions and make suggestions, and in the end, the food is always one of the highlights of their events here at the convention center. 
Chef is really a visionary when it comes to food and really wanting to make that experience, whether it's a catered meal or even in concessions, people always leave here very happy when it comes to food. 
This area of Southern California started off as an agricultural region. Growing their own fresh food and tapping into local farms is something that our chef and even people in the restaurants here excel in. Our local restaurants are culturally diverse. You can enjoy a nice glass of wine at one of our steakhouses or take a bite into an iconic In-N-Out burger. 
[Related: A Day in the Life of the Ontario Convention Center Executive Chef]
Smith: And working alongside the city's convention and visitors bureau comes with its benefits, but sometimes, planners opt to work directly with convention centers and hotels on their own. When it comes to working with the Greater Ontario Convention and Visitors Bureau, those benefits become even more abundant. Can you talk a little about the process of working through your convention and visitors bureau for planning purposes and the benefits of doing so? 
Garibay: For starters, I want to mention how we have a unique situation here in Greater Ontario where our management company operates both the Ontario Convention Center and the GOCVB, so taking that benefit of having people who are experts in the destination that also sell the convention center is just a big plus. 
We always, at CVBs, let people know they should always contact their CVB before contacting their hotel or, in some cases the convention center, directly. We are the experts in the destination, and we can help them negotiate hotel rates. We have resources from the CVBs that go unused every year because people are not reaching out to us directly, so always, always contact your CVB first.  
Smith: What do you find planners appreciate most about working with the Greater Ontario Convention and Visitors Bureau? 
Garibay: Kind of like I mentioned before. Because we are the CVB and the convention center, and we also manage other entities here, we're a one-stop shop. The planner doesn't have to go to a CVB and a convention center and try to negotiate their proposal or their budget. We can do that for them all with one person. We can negotiate hotel rooms. We can negotiate with our partners from Topgolf or Big Al's and really create an experience for their event versus having to go through so many different people.  
Smith: Thank you so much for joining us today, Arlette. Do you have any final thoughts to share? 
Garibay: I hope to welcome everyone to Southern California's Greater Ontario, and if you have any questions, please visit our website at www.GOCVB.org to learn more about our region, or you can give us a call, and let's discuss your needs and how we can bring you to beautiful Southern California. 
Smith: That was Arlette Garibay, director of sales for the Greater Ontario Convention and Visitors Bureau. Thank you for joining us for this Meetings Today podcast. I'm Taylor Smith, destinations and features content developer for Meetings Today. If you are interested in listening to any more of our podcasts highlighting premier meeting and event destinations, check out our website at MeetingsToday.com. Thanks for listening! 
Connect  
Greater Ontario CVB  
(800) 455-5755  
www.gocvb.org   
  
Ontario Convention Center  
https://gocvb.org/ontario-convention-center/  
About Our Guest 
(909) 937-3019 
Arlette Garibay is the director of sales for the Greater Ontario Convention & Visitors Bureau.
Listen to more Meetings Today Podcasts