Leading Today: Navigating Imposter Syndrome, Gen Z and Post-Pandemic Career Advancement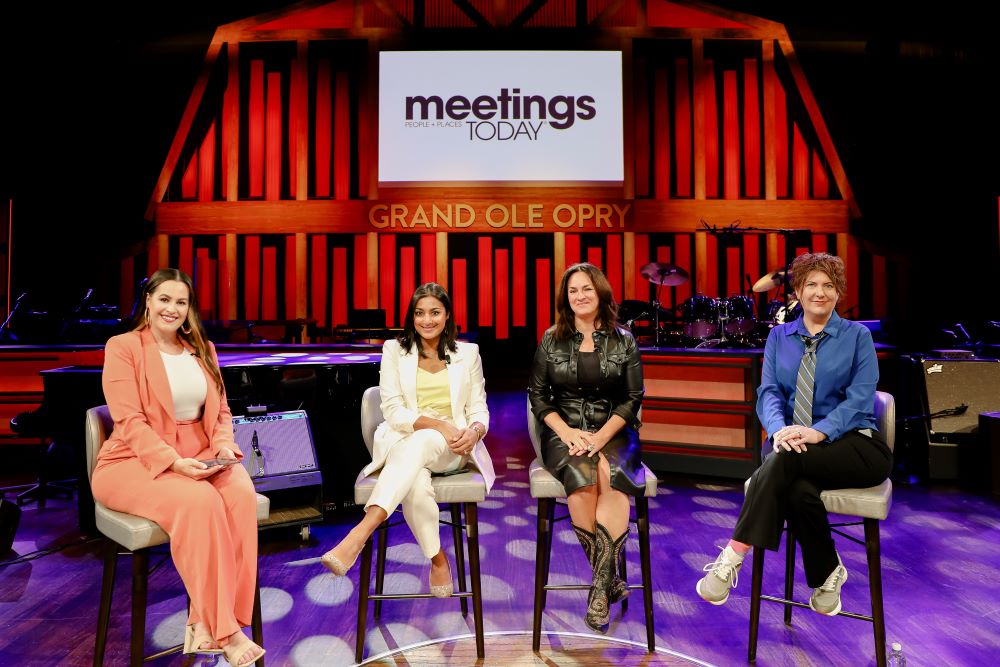 Season 4, Episode 7
Featured guests: Dee Patel, managing director of The Hermitage Hotel; Jessie States, vice president of MPI Academy; and LeAnn Phelan, owwner of LP Creative MGMT & LP Creative Therapy
Tune into this special live audience recording at the Grand Ole Opry in Nashville during Meetings Today LIVE! South, as host Courtney Stanley interviews influential leaders on the most pressing topics facing women in the industry, including confidence development, managing Gen Z, post-pandemic career advancement and more.
Listen:
Podcast sponsored by Visit Seattle.

Listen to more Dare to Interrupt podcasts: www.MeetingsToday.com/Dare-to-Interrupt.
Meet our guests: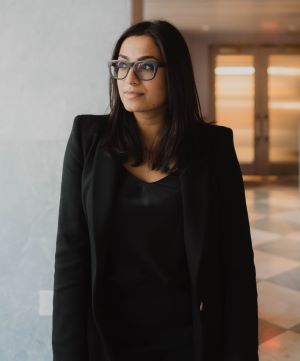 Dee Patel is managing director of The Hermitage Hotel, where she is responsible for running all aspects of the company and guiding the strategic direction of the hotel, Nashville's iconic gathering place. This includes two new restaurants, a culinary collaboration with internationally renowned chef Jean-Georges Vongerichten and a hotel-wide redesign that was unveiled in 2022.
In addition to her responsibilities at The Hermitage Hotel, she oversees the management of various related real estate entities. Appointed to her position in 2019, Patel is the first female managing director in The Hermitage Hotel's 113-year history. Prior to assuming her current role, she served as the hotel's general manager for five years. Patel began her career at The Hermitage Hotel in the rooms division and quickly rose through the ranks. Her earlier career experience includes management roles at the hotel's sister property, Keswick Hall, in Charlottesville, Virginia.
Equally committed to being an influential voice and advocate for women and diversity, Patel is a member of the International Women's Forum of Tennessee, and she organized Nashville's plans for the 19th Amendment centennial celebration in 2020. She was named among the most powerful people in Nashville's business community on the "Power 100" list by the Nashville Business Journal in 2022 and 2021; Outstanding Woman Hotelier of the Year award presented by the Asian American Hotel Owners Association; Nashville Lifestyles' 2021 Women In Business; NFocus' 2021 Most Powerful Women; and Best Historic Steward of 2022 by Nashville Scene.
Patel graduated magna cum laude from Johnson & Wales University, Charleston, South Carolina. In her off-time, she enjoys family travel, exploring new cuisine and spending time with her husband and their two children embracing the culture and traditions of the places she visits.
Dee's social media links:
LinkedIn
Instagram: @deepatel37219
Facebook
Website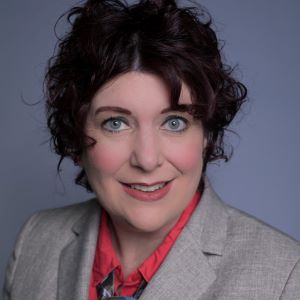 Jessie States, CMP, CMM, is vice president of the MPI Academy for Meeting Professionals International, where she leads and advances MPI's professional development strategy, developing and managing MPI's portfolio of education, including live and digital events, knowledge experiences, professional certificate programs and educational partnerships.
States earned the 2018 Pacesetter Award from the Events Industry Council and the 2023 IACC Award of Excellence. She has also earned spots on the lists of 25 Most Influential People in Meetings and Events (Successful Meetings magazine) and Meetings Trendsetters (Meetings Today magazine).
Jessie's social media links:
LinkedIn
Website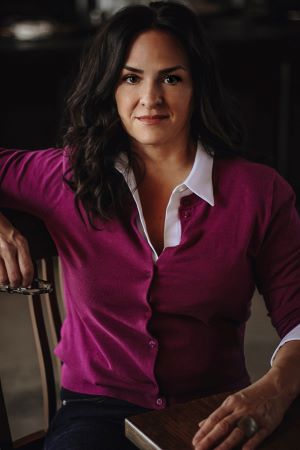 LeAnn Phelan is a 25-year veteran music executive who currently runs multi-faceted LP Creative Management, an artist/songwriter/producer management, publishing and consulting company.
Phelan serves as a creative wellness coach through her company LP Creative Therapy, where she mentors and educates songwriters/artists/producers/creative execs via workshops, private sessions and courses. LeAnn has been invited to share her knowledge with prominent music schools such as Belmont, Berklee, University of Illinois and Blair School of Music, as well as songwriter groups around the globe. SMACK, Combustion Music and BMG Music Publishing Nashville are clients of LeAnn's services of uniquely supporting the songwriting community. 
Phelan has spoken at over 200+ events including co-hosting ASCAP awards shows. LeAnn most recently used her speaking and creative coaching skills for The Kraft Heinz Company, The Cathy Heller Podcast and Patrice Washington's Command the Stage.
She was formerly Co-Head of ASCAP Nashville Creative, where her passion was creating opportunities for Nashville's diverse creative community, including the GPS Project. Phelan previously worked with 19 Entertainment as a Writer/Producer Manager and served as a preliminary judge for American Idol seasons 6-9. Before joining 19 Entertainment, Phelan was senior director, A&R at Sony Nashville and VP at Combustion Music.
LeAnn has received the following honors: Music City Milestone from her alma mater Belmont University, Billboards Most Powerful Women In Music 2015, and Women in Music City 2017. 
LeAnn's social nedia links:
LinkedIn
Instagram: @leannphelan_mlp
Twitter: @LeAnnPhelan_LP
Facebook
Website
More about our host: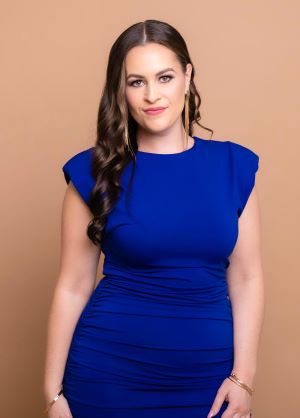 Courtney believes that transforming past experiences into impactful conversations through raw, authentic storytelling challenges the status quo, connects people from all walks of life and results in great change for the world.
Courtney is the youngest member to have ever been elected to Meeting Professionals International's (MPI) International Board of Directors
She is the recipient of Smart Meetings' Entrepreneur Award, MeetingsNet's Changemaker Award, the Association for Women in Events (AWE) Disruptor Award, the MPI Chairman's Award and MPI RISE Award.
Named Collaborate and Connect Magazine's 40 under 40 and a Meetings Today Trendsetter.
Recognized as one of the event industry's most impactful change-makers.
Serves on the Events Industry Sexual Harassment Task Force, AWE's Board of Directors, MPI's Women's Advisory Board, is a Meetings Mean Business Ambassador and is the co-founder of the award-winning movement, #MeetingsToo.
Named as a 2020 Meetings Trendsetter by Meetings Today
Connect with Courtney:
Transcript:
Editors note: The following transcription was facilitated by AI program Otter.ai and proofed by our editors. Although it is very accurate, there inevitably will be some mistakes, so please consider that when reading. Thank you.
Courtney Stanley  
Hello, everyone, and welcome to a super special episode of Dare to Interrupt, an experience where you have the opportunity to sit in on honest unfiltered conversations with women who are considered to be the most influential, inspiring and innovative professionals in the world of events, hospitality, business and beyond. Throughout their careers, these leaders have dared to interrupt conversations, their own comfort zones and sometimes even societal norms to hustle toward their greatest levels of success. 
My name is Courtney Stanley, and I'm a keynote speaker, leadership coach and the creator and host of Dare to Interrupt. I am so thrilled to be recording this episode in front of our incredible live audience here in Nashville, Tennessee, during the Meetings Today LIVE! South conference.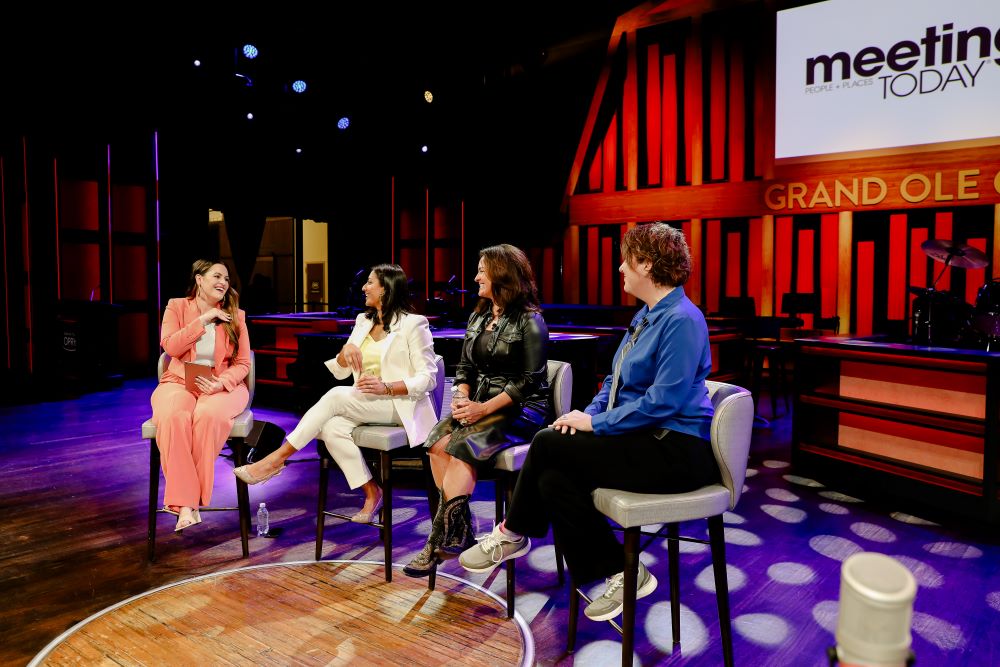 Here with me today are three phenomenal interviewees. These women are leaders, trailblazers and an inspiration to our community. Joining me on stage at the Grand Ole Opry here in Nashville is LeAnn Phelan, owner of LP Creative Management and LP Creative Therapy. Dee Patel, managing director at The Hermitage Hotel, and Jesse States, vice president of the MPI Academy at Meeting Professionals International. 
As you listen to our conversation today, I encourage you to share your biggest takeaways, questions, comments and "aha!" moments with us on social media with the hashtag #DaretoInterrupt. 
Before we dive into today's conversation on the hottest topics and most critical challenges that women in business are facing, I want to say thank you to the people and partners who brought this special VIP experience to life today. Thank you to Victoria DeSilvio, Tyler Davidson and the entire Meetings Today team for supporting the podcast. And thank you to our friends at the Grand Ole Opry for hosting this special live recording. 
Ladies, it is fantastic to have you joining us here in person. Let's get into it, shall we? Let's do it. Glad to be here. 
Three out of four women in business say that they struggle with self-doubt and/or imposter syndrome, which holds them back from confidently leaning into different environments and opportunities. 
Can any of you relate? And if so, I'd love to hear more about your experience. And Jesse, I'm gonna kick this first question over to you.
Jessie States  
I feel that way right now. I felt that way yesterday when we were doing this session together on failure. I feel that way sitting next to these incredible women: the GM of a historic hotel; someone who's worked in the music industry with some of the greatest artists that have ever existed. 
These are those types of moments when you feel like, "What am I even doing here?" And I think that the best way to address that is to surround yourself with people who encourage you. 
So even backstage, we were all encouraging each other, we were like, "Okay, you know, we're going over the run of show, we're talking together, and I'm starting to feel more confident. I'm starting to feel like I belong just a little bit more." I mean, you're encouraging me and we're chatting, and we're telling each other, "Oh, that's a great idea. That resonates with me." And then all of a sudden you're gaining this confidence. 
And so, you know, even yesterday and today, all the time, I think that we in business, we as women, we experienced this, and it's just, how do we address it? How do we address it in that particular moment? And then how do we move beyond it?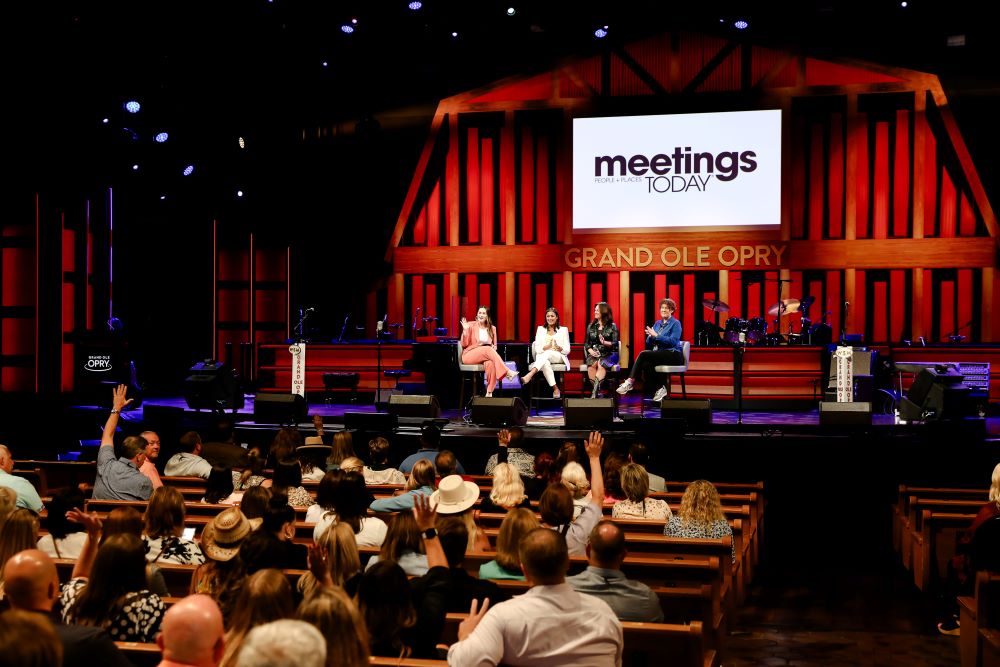 LeAnn Phelan  
I love that. And I'm going to jump in if that's okay. It's so interesting that impostor syndrome is something that everyone has—everyone. And I've experienced it so much over the Covid years. 
I love a workshop, I teach workshops and I take workshops, and I was on a call with I think it was over 500 people. And [author and journalist] Elizabeth Gilbert was hosting the workshop and she had everyone write a letter from their fear to themselves. And this one woman was brave enough to read her letter that she wrote. And Elizabeth said, "Okay, thank you for volunteering. And if she says anything that you also feel just physically raise your hand on the Zoom call." 
And when that woman finished reading her fear letter, everyone had their hand up out of 500 people. And you know, just tears were, well—I don't know why we have it. I had it when I put out my first workshop to work with songwriters, and I've been doing that for 25 years. And I thought who would want to meet with me? 
You know, and it's something that I had experienced in a known reason for imposter syndrome. But I think if you just talk through it, you can work through it, you know, just face-to-face, talking through it, working through it and realizing this is no good for anybody. So, let's move on.
Dee Patel  
And isn't it true that as women, we are wired to be pleasers and to make those sacrifices to please whomever, and I would say that it probably applies for both men and women that we always want to please someone that we want to be recognized as a certain way. 
I would say that the biases and the unconscious biases exist. And the misperceptions I've personally had have been misperceived many times, whether it be my personal role in the industry or the company, or whether I should have that role or not. 
So, I think that misperception can equally be an obstacle to this syndrome that we talk about. And I remind myself and say to myself often, and the advice that I give to those that I mentor, is say to yourself, "The version of me that you've created in your mind is not my responsibility." 
And so, at any moment where I'm finding myself, in a circumstance or position where I'm being misperceived, I just have to focus back onto the things that I'm really good at doing, my focus, my drive, because the proof is really in the pudding.
Courtney Stanley  
Yeah, no, I have to say, I think so, first and foremost, how many people in the audience here have struggled with impostor syndrome at some point? How many people have struggled with people-pleasing? Probably a lot of the same people. How many of you raised your hand twice? There we are. Yes, yeah, three times. 
So, I have... I'm a firm believer that imposter syndrome is a lie. And I think we all struggle, or most of us struggle, with impostor syndrome at certain points, and really doubting ourselves or not feeling like we're enough to be in spaces where we truly do belong. But I think that so often, we're looking for validation from external sources that, you know, ebb and flow, that really do impact our sense of self-worth and our sense of confidence. 
But more than anything, I believe that imposter syndrome is complete and utter B.S. And there's a reason why they define it the way that they do, where they use the words "feeling like a fraud," even though you're perfectly credible and qualified to be in that space. 
So, as we're talking about dealing with self-doubt, and dealing with lack of confidence, and feeling like we don't belong in the rooms that we really do belong, what are some of the strategies that you feel like you have practiced over the years to help you overcome some of those fears or feeling like you're not good enough?
Jessie States  
I think that all of this comes from—the people-pleasing, the self-doubt—all of it comes from a place of fear. And so, it's really trying to identify what are you actually afraid of? And once you identify what you're actually afraid of, whatever that failure might be, or that risk you're taking, whatever it is, then you're able to come up with strategies to combat that.
But until you realize, and really think about, what is it that I'm actually afraid of, then you can't really come up with a strategy on how to address it.
Courtney Stanley  
And what about boundary setting? You know, we talked about people-pleasing, which we had talked about before we came together today, and really defining what that is. And as a group, we felt like to define people-pleasing was really to understand that you're putting yourself last or you're sacrificing your own personal needs in order to first serve someone else. And a lot of times that comes from a place of really wanting to feel like we belong, feel like we're good enough to be in that space. 
So, we try to impress, we over serve, we try to prove our value. So, how do we set boundaries for others or for ourselves, to really make sure that we're prioritizing our own needs and letting go of some of those hardwired habits to people-please.
Dee Patel  
You know, I think it's a juxtaposition between one being in hospitality, and we're in a service industry where we're in an industry of pleasing—pleasing our clients, pleasing our colleagues, pleasing our owners. And so, I think that there are certainly boundaries that you can set that it's not about just being so subservient, that it's a yes, all the time. It's just setting the stage to have a good balance between serving your consumer and setting some guidelines of what is appropriate.
LeAnn Phelan  
I think, too, you don't know you need a boundary set until you realize you're off balance. So, I think for me, I have morning practices that, on my best days, I'm trying to ground myself and find out what's true for me that day, and I've definitely been...my industry is no different than any industry in the music business. It's an entrepreneurial effort to create something and put it out in the world and hope it's a product that people want. 
And, you know, as a manager of that product, I'm lost sometimes in not only pleasing a client that may be really hard to please and trying to, you know, influence all these other things that happen around it. So, that person can stand right here in this circle. There's millions of pieces that go into somebody's putting that microphone right here. And it's the biggest goal, and the people that I work with in their life to be right here. And I've definitely lost myself in that. 
And I think unfortunately, sometimes you have to hit the bottom to go, "Whoa, that was taking too much of me, you know, and you just have to have that real contrast to see in order to step back and set the boundary, but it's about being conscious about where you are and the energy you're putting out. And when you really feel like you're pushed too far, to get the goal of a company or the goal of a bigger event that you're putting before yourself.
Courtney Stanley  
Jessie, something that you had said before, and we were talking about; the need to feel validated, or how feedback often impacts our sense of worth and our sense of value. And sometimes can trigger impostor syndrome. 
Talk to us a little bit about how you have received feedback over the years, and something that we had discussed before coming here today was Jesse's journey in taking things personally and having conversations; how that affected her internal experience, and then her excellent internal experience. 
So, Jessie, can you just share a little bit about your journey with receiving feedback and how that's changed over the years?
Jessie States  
I think that, very early on in my career, I took feedback very personally, because my work has always been a reflection of who I am. And I think that that's true for a lot of people here, particularly because we take so much pride in our work. 
So, when I received feedback, because my work was so personal to me, that feedback was also personal. And it was a real lesson in my leadership lesson—growth opportunities throughout my career—is to take a step back and really recognize when feedback was personal feedback. 
But most of the time, it's business. This is a business, we're in business, we are here to please our clients, we're here to create growth for our organizations, we're here to change lives when it comes to our attendees. But ultimately, we're running a business and so feedback, for the majority of the time, that feedback is business related; it's not something that's personal. 
But even so I think even today, you know, I get feedback. And I don't consider myself to be someone who often shows my emotions at work, for better for worse. But I still have those occasions where I find myself apologizing for having an emotional reaction to feedback, even though I know in the back of my mind that it's business-related. And that makes me kind of question, "Why do we feel this need to apologize for that, that moment of recognition, you know, of having that kind of emotional response to feedback in general?" 
And curious how the other women here respond to that.
LeAnn Phelan  
Feedback is a really important part of my business, because people are bringing songs in and they want feedback, that's the main thing, you know. And so, I think songwriters that do this for a living, they become really good, really kind of thick-skinned about receiving feedback. 
But I used to always tell people when they would come in the office, "Hey, this is your song. I'm going to give you my honest opinion in a compassionate way." And, you know, if something resonates with you, take it. And I think we can all relate to that. Because there are certain times where if somebody just says something that I don't even know, and it resonates with me...
Like, I was eating at a restaurant and I was talking with the server, and she said, "Are you from Nashville?" And I said, "Yes." She said, "Do you have a traveler's energy?" And I was like, I wanted to take that comment and kind of keep it. And maybe it was for a bigger tip. I don't know. But I think there are those pieces that when somebody's meaning well and telling you something that you kind of know you need to hear, there's a resonance with that. And it mostly comes from someone you trust and respect. 
It's like we were talking about believing mirrors. We all kind of need that. I don't think many of us see ourselves like others see us, and in that comes the good and the bad. And I'm also very sensitive to it. I could never be a songwriter. It would be like, "Don't tell me what you think. I'll just play in my room by myself and never put my songs out in the world."
But feedback is important. But I would hope we could kind of train ourselves to take what resonates with us and just leave the rest, because you never know where it's coming. It's coming from someone else's experience. And that may not be ours at all.
Dee Patel  
I would say feedback with context is so important. The why, the purpose of feedback. And I think it goes back to the relationship that you have with either your colleague or a mentee/mentor. 
I love feedback, and stepping into the industry at the age of 19, in a leadership position, and looking at myself in the mirror thinking you're a child still, and there's so much to learn, and so much growth that you have... I would often be knocking on my manager's door seeking that feedback. And I would get, "Oh, you're doing a great job with xyz." And I would reflect back and say, "Well, yes, you pay me to bring those results to the table, because that's the role that I've taken on. Tell me what I'm not doing, tell me what I can take off your plate." 
Because those are the things are going to allow me to grow and develop and continue nurturing the skills that I need so that when you get to the top, you're armed with the tools in your toolbox to be able to make sound decisions if there's something difficult that you're working through. 
And so, I value it so much giving that feedback, particularly to those who stand out. I have a 122-room hotel that I oversee, micro/macro-level, with 200 employees. And I love to see those diamonds, those gems of employees who want to do more; they want to excel, they want to further their career. And they're all eyes and ears. And so, I do think that transparency and feedback is really paramount, particularly in our industry.
Jessie States  
If I could just step in, I think that I have an industry example that really puts that context in a good place. I know that you've all experienced this in the past, when you get your survey results back from an event—"That was the worst meal I've ever had. This was a terrible event. That's particular session was...the speaker was not a good speaker"—but there's no context to it. So, you have no idea how you can get better, because that's not good feedback. It's interesting to know, but it's not good feedback in terms of how you can help somebody to be better. 
So, whenever I get feedback, whenever I want to receive good feedback, the context is what's important, because you're not helping anyone by just letting them know whether or not you succeeded or not.
Courtney Stanley  
I think discernment matters, too. You know, we get so much feedback from so many different places in our personal lives, in our professional worlds. And not all feedback is created equal. 
So, I think for me, in order to brush things off and keep it moving, there's always an element of does this actually matter, first of all. Secondly, is this going to help me? And I always look at the person to... if there is a phase-two feedback? Is this an opinion, or is this constructive feedback? Because everybody has an opinion but not every opinion is constructive. 
So, I think for me, there's a lot...there's that grain of salt type of element when I'm assessing feedback. And Jesse, you're totally right. There are—haters gonna hate. There's always going to be somebody in the conference in the crowd that has something negative to say, or just didn't have a great experience. And you're never going to please everyone.
So, I think staying super focused on who you are, and what the mission is of whatever work you're doing, or who you want to become is the most important thing. I do want to go to you for this next question. We're going to change gears a little bit. 
One of the biggest challenges that senior leaders face today is navigating the ambitious spirit of the younger generation and their desire to be promoted faster than companies can keep up with. Is this something that you're navigating? And if so, what advice can you share with senior leaders?
Dee Patel  
Are we all navigating this? I would say yes. Your leadership 20 years ago, 30 years ago is so different today. The young professional today and a young professional a few decades ago; there was a vast difference and there's a difference of speed. There's a different motivation. 
I think we live in a very tech world today; everything we do depends on the technology, and technology is there to fuel that drive, such as social media, which, you know, now there's this new app called threads. And I just cannot fathom another application of social media right now. 
But yes, there's a difference. And there is a challenge today of how leadership today embraces our young professionals. And it's not an easy journey. And I think that there's a lot of growth to be had. But I would say communication is so incredibly important. In my industry, particularly in Nashville, you all have seen the different cranes—30 [construction] cranes or more in the city of Nashville. There's so much competition, there's so much supply, there's such a demand for great employees, that often we find ourselves, as leaders, toggling between a decision that is either right, or we're just at the mercy of making a decision. 
And what I mean by that is, here's a young leader who wants to do more, but are they ready for it? Do they need to be nurtured more? Do they need to be further developed? Have they truly mastered their position? Or are we having to promote because they may leave and move on to another job? 
So, I think communication is really important, and transparency is important. I have a young man on my team who was an international student, came in to do a program, left, couldn't wait to come back again. He has the passion, the energy, the love; all the qualities that you look for when you are looking to hire someone. 
So, we gave him the opportunity to step in. And seven months into it, he thought he had just mastered his role. And I had started hearing murmurs that he's looking for another opportunity, wanting to expand. [I thought] "gosh, he's not ready." 
And I see that and I'm not in that space all day, every day. But I know that he's not ready to move to that next level. And so, it came to this point where he was ready to put in his resignation, move on to be further promoted into a different company. And so, I pulled him aside and I just said, "Look, talk to me, tell me what it is that you're missing. Tell me what it is that you feel you've mastered. Let's walk through this. I want to know why you feel you're ready for the next step. Because I want to help you, I want to be there in-step with you." 
And so, he described all the reasons why he was ready. And so I started asking questions around the financial statements and flow-through and percentage and GOP and EBITA, and inventory management, and what future expenses looks like, or the strategy for service and new initiatives and all things... that he just sort of looked at me as though I had two heads, and he just said, "I'm not ready." And I just said, "Well, we're gonna get you ready, but you've got to check your ego at the door and really understand that the role that you've taken on has a lot more to it than what meets the eye. 
And it's what you don't know that you should be asking yourself—what do I not know that I need to know, so that as I continue to progress, I'm ready for that leadership role. Because, I'll tell you, when it gets to the top, and you all probably know it and feel it, it's damn lonely, right? There's not anyone there that you can ask or vent or strategize with a lot of times...you're having to make tough decisions. 
It's not a popularity contest. It is you're making tough decisions as a leader. And if you're not armed with the right tools in your toolbox and you haven't done due diligence, then you're going to be making some decisions that are going to be difficult to work through.
Courtney Stanley  
I really appreciate that, Dee. I'm curious how many of you oversee teams here in the audience today? Have you struggled with this particular challenge where you've got people who just really want to move up faster than you can handle? 
Okay, I'm seeing, yeah, hands raised. a lot of nodding heads. How many of you are at the top level of leadership? Okay, we've got a few people. Is it lonely at times? Yeah, yeah, there's some nodding heads here, too. 
So, Dee, I really appreciate you painting that picture for us and also sharing a very, very relevant example to a lot of people here. 
I will say when we first had this—our prep call for this conversation today—I said to these ladies, I was that person. I was the ambitious—probably sometimes overwhelming—go-getter that one had to grow and climb and achieve. And I wanted to do it the best way possible. And I wanted to do it with the guidance and support of others. But it also was a pace that I think was probably too fast for the environment that I was in. And, you know, eight years later, I started working for myself, and it's a lot easier now to be able to grow at whatever pace I need to...
Dee Patel  
It's okay. I think you can at times grow at the pace that makes sense. And sometimes it's just the right timing; the stars have aligned. But we have to remember that, is it right for the business? Is it the right time for the business to promote you or to move you into a different capacity? 
It's not a personal thing; this is not going to school, where you get a graduate degree, this is a business and we're off operating a business. 
And so, I think separating, again, checking that ego and recognizing that this is notDee Patel, but this is a managing director of The Hermitage hotel. You're taking on a role, this is the seat that you're filling, and decisions need to be made a bit more transparently. But we have to look through that lens of transparency to...
Courtney Stanley  
...yeah, and I think that's to your point. I think that's where communication is so key. You know, I think those conversations that are so transparent between senior leaders and more junior staff members are such game-changers, for whether that person feels invested in and heard and supported, or it's just not the right fit. 
And Jessie, I know you've worked with so many young professionals over the years in your role at MPI. What advice do you have for young professionals in the industry, especially the ones who are maybe a bit more ambitious inspirit and want to grow and feel misunderstood, or feel that they've been overlooked by their current employers?
Jessie States  
My advice for young professionals is, without stepping on your own personal boundaries, to say yes to as many opportunities as you possibly can. Any time an opportunity comes up, whether it's within your organization or outside of your organization, say yes to as many of those as you possibly can. 
Whether that's if you want to grow in your leadership, but there's no room at your organization, join an industry association and begin to find leadership roles there. Become a president or vice president of your MPI chapter or other association, where there are other ways for you to continue your own professional development. If there's a department within your company that needs a little bit of extra help, ask your boss, "Can I spend 10% learning more about this other part of our organization? 
So many opportunities are going to become opportunities where you're going to move across an organization first before you begin to move up. 
So, any time you can have a learning opportunity or say yes to a new opportunity. My advice is to take as many as of those as you can, as long as you're not overstepping the balance that you need in other parts of your life.
Courtney Stanley  
Any time I give any sort of workshop for young professionals, my best advice is always to remember your value. Remember that you do offer value, even as somebody who's brand new stepping into a space, especially for those who may struggle with impostor syndrome or lack of confidence, and at the same time, remain humble, because there is so much to learn. 
And I think a lot of times with young professionals, myself included, you walk in, you have a degree, you're ready, you're hungry, you're excited, you have the best of intentions. And sometimes that can get in the way of actually being able to build relationships, have open conversations and succeed the way that you would hope
And LeAnn, I know that when we were having this conversation before, we also talked about the idea that senior leaders feel dismissed or overlooked because they are more senior and maybe feel a little bit pushed to the side because times have changed and we've got younger people coming in. Would you share more about your thoughts and experience in that realm?
LeAnn Phelan  
I think a lot of people feel irrelevant when it comes to changing times and a newer workforce and that kind of thing. 
However, since we had our initial conversation, I will share with you that I had a wonderful breakfast meeting with a young professional. And you know, going back to communication and respect both ways, this person had jumped out of one of the, in my opinion, best companies on Music Row to start his own business. 
And I was so impressed with him because we were there kind of trying to understand each other. And he was wanting to know different things about my world and how things had happened in my career, and I was looking at him going, "Wow, how did you leave that company," and I just saw this attitude of not only respect for..."tell me more about you," because I think a lot of younger people don't have that. This just doesn't configure into their decision making. 
But, you know, growing up with technology, he had this attitude of, like, anything is possible, like if I focus and use my knowledge, my brain, I can figure this out, and it was refreshing. 
I walked away from that going, "Wow!" And I made some calls for him. He impressed me, but it was a give-and-take, and I firmly believe no one else is responsible for my feelings. So, if I start to feel irrelevant because of another situation, or whatever, that is on me, and I have to get, you know, this kind of full circle but come back to that grounding of who I am and what I stand for. 
But it is very nice to sit on a very equal playing field with somebody and really try to understand the other person. And I think it was good for him to know that, you know, I am keeping up with technology and I did open a Threads account. I'm with you on that—like, another one?! But, you know, it's like, "Hey, all of my people are gonna be [unintelligible]. Gotta see what this is." And I do want to understand new trends in music and new players in music and who's doing what—just having that mutual give and take. I was just able to look at him and go, "Wow, you know, he's betting on himself." And I think that's amazing.
Courtney Stanley  
I do, too. I do, too. Do we have entrepreneurs in the audience? Business owners? Okay, yeah, we've got quite a few here. Yeah, I loved what you said about this young gentleman just believing in himself so much, and feeling like, if I work hard enough, if I continue to just move forward, I will get to whatever goal I have. I actually think that that can be very, very true. I think that hard work and consistency go a long way. 
So, sometimes for people who want to stay and stick it out, and grow in ways that are really meaningful, that works. And for others, if they want to go their own way and try to build something incredible, I think that's great, too.
LeAnn Phelan  
And just one other thing; I found that a lot of the younger people are looking at the top job and saying, "I don't want that job. I want to do this for a minute. And then I'm gonna slide over here." I know it can be frustrating, but it's a different career trajectory.
Courtney Stanley  
It's so interesting that you said that, Leanne, too, because I just read this article about Gen Z, and how Gen Z's priorities of better work/life balance, and more time off and not working as many hours don't align with American work culture.
And so, they're starting to look more at moving to Europe, because European culture fits their needs better. It's just so fascinating to see how the world is changing and what people really want to do, and maybe not wanting to take some of those traditional executive roles. 
And Dee, I think you were going to jump in and add something here, too?
Dee Patel  
Just to touch on that. Being born in England and having that European culture and then being Indian, and with that, I mean, it's a blend. But I think it's more alignment that I think we have to be thinking about—how do my goals align with a career choice that I'm looking at?—and really have those true, hard conversations. 
I'm a mom of two. I've got a 12-year-old daughter and a 10-year-old son, and I'm equally committed to ensuring that the two of them both have a successful pathway. From a girl standpoint, these subconscious biases, how she might handle misperception, how people-pleasing is—keep it on the sideline, don't feel it. 
And then my son, and not to have him sit on the sideline and 20 years from now he has his own struggles, because we've got to take care of both our boys and girls and just ensure that we're giving them the resources and the tools. 
I do not coddle my kids. And, you know, I expect courtesy, I expect manners. When my kids were four and six, we would handshake at home, because they loved coming to The Hermitage hotel. They would think, and they still do they think, it's the coolest thing ever. But that comes with some rules, right? 
You walk in, I want you to make eye-contact. I want you to greet the staff. I want you to shake their hand. And if you can't do that, then you don't have the privilege to come to work with me. And it's getting them to think about, "Okay, how do I do that?" I need to instill confidence in both of the kids. 
And, you know, I was at a WIN event. It's women in numbers, and it's an organization that supports women in policy and public service. And once a year, they do this award of recognizing women and impact in their industry. And so, I had the great honor of being recognized in the hospitality field. And they asked who would introduce me, and it could be a family member, it could be a colleague, it could be a professional woman. Usually, it's someone professional. 
And I thought, "Gosh, you know, I was talking to my daughter about this and she said, "Can I introduce you mom?" And I just thought, I would love for you to introduce me and to have that platform at the age of 12, to continue to instill that confidence and presence, because I'll tell you, I don't like being on stage. And I've gotten comfortable being uncomfortable. 
And I'm segueing off, I know, but to see my 12-year-old make that introduction; she had the entire room laughing. And of course, I get up there half crying and completely lose my words … It was just an endearing moment to see the kids have that platform.
So, giving them the platform, I think, is so important with our kids right now, so that they can be successful decades from now.
Courtney Stanley  
I'm so impressed by your parenting; I just want to say...
Dee Patel  
I've got a lot of things to learn.
Courtney Stanley  
You know, I think that's amazing. And I love that you talk about acknowledging both of their needs, and also acknowledging the way that society is, perhaps, deflecting certain ideas or projecting certain ideas onto either of them, and where it stands today versus where it might stand in 20 years. 
So, I want to talk about the future for women specifically. There was this study that LinkedIn released, data that they gathered, and this data said that the pandemic and the economic slowdown have triggered a setback, a severe setback in women's advancement into leadership positions. So, I want to hear from all three of you. What do you think we need to be doing as women and as men, as people, to ensure that women who have been set back are able to have those doors open back up to join the table once again, to advance and succeed in their careers, and also for future generations to have those opportunities when we have been set back so much during these past few years? Dee, start with you...
Dee Patel  
I think that—and I'm no public service expert—but childcare really set women back, particularly during the pandemic. And it forced women to step out of their position, their career path. to take care of their children. And I think that that's one thing that we can do is have more accessibility, and affordability, of childcare.
LeAnn Phelan  
I think in my industry, this started happening around 2010, where female country artists weren't getting played on the radio, which is so bizarre to me because I grew up with a lot of amazing female country artists. 
And I know one thing at the time, I was [unintelligble] ASCAP and put together a female mentor group with these women that had signed to publishing deals but not record deals. And looking back, Kelsea Ballerini and Carly Pearce were two women in that group. And yes, I think, you know, putting together groups like that helps, but it takes so many different pieces because those two young women came together, and Kelsey ended up taking Carly Pearce on tour with her when she didn't have a record deal and she had actually been dropped. 
And so, to see those women supporting each other, and they talked about this in interviews, that they met in this group. And I'll tell you something else, the reason they became friends is because Carly Pierce—you know, we were going around a circle saying who we were and what we did, and when it got to Carly, she burst out in tears, saying, "I just got dropped and I don't know what I'm doing." 
So, the vulnerability actually helps bond us all. And it's hard to do that when we're on Zoom and we're, you know, texting and having these kinds of conversations. I think it really brings it back to real people helping each other, which is what those young women did, and there's so much more to their stories. But time is not on our side at this point. 
But yes, I think we're in a position to create groups that help support, but just supporting each other helps us do that. And then, hopefully—like we were talking about in the green room—will just be people that will be supporting each other just as people—all of us.
Jessie States  
I think, taking in the idea of the platform that you're creating for your children, and the idea that you had of this vulnerability and the sharing, I think what we can all do, regardless of who we are, what we do, what level of role that we have, is within the purview of what we can do is to give a voice to as many different people as possible, including women, minorities, LGBTQ community members. 
But how are you using whatever kind of leverage or position that you have to help to elevate and give a platform to more and more voices, and creating more and more space for more and more people?
Courtney Stanley  
I agree with that completely. And I think for me, it's so important that when you get a seat at the table, you pull up another chair. I truly believe that we get so much further if we extend our resources and the access that we have, specifically to rooms that influential people are in that we've gotten access to. If we're able to just pull people up with us, we achieve so much more. And I think, especially, we're seeing limited women in these executive positions, There's a bit of a scarcity mindset; it feels like it can be more competitive at times because we're competing for these minimal seats that are open.
But the reality is, if we're able to pull more women up with us, normalize having equal representation at the table, whatever way that looks, we're going to be able to move forward together faster and more efficiently. And effectively.
Dee Patel  
I think there are plenty of seats at the table. I think when you get a seat, you've got to use your voice. And you've got to use that influence that you have and own it. And yes, pulling another seat up. I think that's equally important. But I think you've got to use your seat and make sure that…I see too many times, people around the table and just sitting silent and not participating or not being of influence when you have the influence to have earned a seat at the table. 
Courtney Stanley  
Let's talk about that just for a second. So, if you've got a seat at the table and you're struggling with something like confidence or imposter syndrome, because you're finally at that table, how do you get the courage to use your voice?
Dee Patel  
I think it's, you know, you're confident in what you know, and to recognize that not everyone around the table has the right answer every time, but that you have an opinion. And there's no right or wrong on an opinion. It's an opinion, whether that opinion carries is one thing, or whether it doesn't, it's okay. I just think you've got to be able to use your voice and declutter your mind with the obstacles of bias or self-doubt, and leave it at the table, don't feel it, just go in and know that you got the seat, because you bring something to the table. And if you didn't, you wouldn't have had the seat in the first place.
LeAnn Phelan  
It comes down to authenticity, you know, in songwriting, or I can't tell you how many stories of hit songwriters that come on the workshop, they talk about, "Oh, I tried to write songs like this person or that person. And then I just got so frustrated, and I moved back home and I started writing girly pop songs because that's what I like." And then they got songs cut. 
It's like you were saying, you got there for a reason. And when you find your voice and the courage to share it, that's when the connection happens. And that's usually a little mixture of having, saying, you know, vulnerability plus courage equals connection. That's it. When you hit upon something, and even though the world of a songwriter might not be sitting at a boardroom table, it's learning how to become a more creative and confident collaborator. And that's something that they do great and that we can learn more about in the boardroom.
Jessie States  
I gain confidence in numbers. I always feel more confident when I have the data that backs up what I'm saying. So, I always come into any kind of conversation with as much backup as I can in terms of data and analytics, data visualization of numbers, anything that I can use to back up the stories and narratives that I'm sharing to show that they are correct. That gives me the confidence to come in and say, here's our strategy, here's why we're doing what we're doing, and here's the numbers that back up what I'm saying.
Courtney Stanley  
I'll add one thing, and then we'll start to wrap up our conversation here. I have also learned that a key psychological hack to being able to just speak more freely and more confidently in a meeting space or in front of a crowd is to speak up sooner. So, if you're able to break that barrier of fear faster, psychologically, you're more likely to speak up again and again and again.
So, instead of sitting there anticipating for the entire meeting—thinking "I should speak up, I'm not speaking up, why am I here, everyone thinks I'm not supposed to be here, I'm wasting a seat"—instead of allowing that inner critic to take over, do it fast, and then keep doing it over and over and over again.
So, that's your psychological hack of the day. We are just about out of time. So, ladies, I want to give you an opportunity to share one final piece of advice that you'd love to just leave for the audience that's here with us today, and also the audience that's going to be tuning in virtually to this podcast. Jessie, I'll start with you.
Jessie States  
I'll take a lesson from our World Education Congress. We did a general session panel called "Underrepresented in the C-Suite," featuring some really great leaders in our industry on a panel led by Sean Parker of Hilton. And the biggest lesson from that particular session was be an ally, find an ally. And to me that resonated in multiple ways—to be an ally to as many people as you possibly can, bring up as many people, as many voices as are within your scope of influence, and then find someone to do the same thing for you.
LeAnn Phelan  
True to form, I want to quote one of my favorite songwriters, her name is Kye Fleming, and she got every award imaginable—'80s-era. She wrote, co-wrote, "Sleeping Single in a Double Bed" and "Country, When Country Wasn't Cool." But Kye told me—and I share this with all my students—I kept doing what I loved and following the path that lit up before me. And that was the key to her success.
Dee Patel  
Well, following the theme of the conversation that we've had with biases and misperception, I would leave you with reminding yourself when you're in that position of questioning, self-doubt or feeling misperceived, say to yourself, "The version of me that you've created in your mind is not my responsibility."
Courtney Stanley  
Amen. That's all the time that we have today. I want to thank you, LeAnne, Dee and Jessie for sharing all of your wisdom and insight with us today, and audience, both here at the Grand Ole Opry in Nashville and our listeners that tune in from all around the world. I want to thank you for being part of this experience. Share what you took away from our conversation on social media by tagging @MeetingsToday and #CourtneyonStage, using the hashtag #DaretoInterrupt. Know your value, be yourself, and always, always dare to interrupt my friends. Until next time.
Listen to more Dare to Interrupt podcasts: www.MeetingsToday.com/Dare-to-Interrupt.