Visit Phoenix's Deborah Lahti on the Explosive Growth in the Valley of the Sun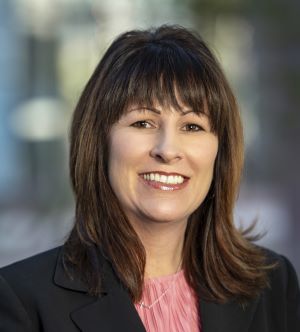 Greater Phoenix is on a growth spurt that is welcoming new industries into the Valley of the Sun, with a robust tech sector in particular leading the way.
Deborah Lahti, director of resort and hotel sales for Visit Phoenix, shares how the fifth-largest city in the U.S. is continuing to expand, with spectacular new hotels and resorts and improvements to traditional favorites transforming its meetings and events offering.
[Related: Phoenix Is Enjoying an Economic Expansion That Is Fueling Stunning New Hotels and Renovations]
Meetings Today's Tyler Davidson sat down with Lahti to discover more about the impressive new resorts coming online and also learn about some of the top offsite event venue options in Greater Phoenix.
Listen now:
This podcast was produced in partnership with Visit Phoenix.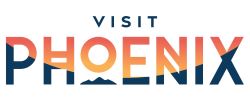 Transcript:
Editors note: The following transcription was facilitated by AI program Otter.ai and proofed by our editors. Although it is very accurate, there inevitably will be some mistakes, so please consider that when reading. Thank you.

Tyler Davidson  
Hello, and welcome to this Meetings Today podcast. I'm Tyler Davidson, vice president and chief content director for Meetings Today. And we're pleased to be joined today by Deborah Lahti, director of hotel and resort sales at Visit Phoenix. Thanks for joining us, Deborah.
Deborah Lahti  
Thank you for having me. Tyler, excited to be here with you today.
Tyler Davidson  
Yeah, I'm excited to learn more about Phoenix. I mean, I've been there, obviously, a number of times and really have seen the dramatic changes that have happened in just the last decade and even sooner. And, you know, there's more on the way from what I can tell.
Deborah Lahti  
Definitely, Phoenix is hot—and more than just the heat, we are in demand. We are exploding, whether it's our hospitality sector or the tech sector; even our biomedical sector. So, it's all kind of coming together. And we're excited about all we have to share with you today.
Tyler Davidson  
And there really is a changing landscape there, and especially downtown with, as you mentioned, biomedical and tech really increasing in prominence. How is that changing the meetings landscape?
Deborah Lahti  
Oh, it's huge. We've definitely seen a huge increase as well. Let me kind of back up and tell you a little bit about our bio tech center downtown. 
We have the Phoenix Bioscience Core. So, this is a biomedical research facility that has been incorporated with our three colleges and universities. So, ASU, you have a NAU, and this has really helped kind of elevate the programs that want to come into downtown as well. So, we're definitely doing a lot more large conventions that are around those medical, pharmaceutical, as well as just courses coming down. 
But also, it's been great to have those thought leaders to help speak at other conferences. So, a lot of our conferences are coming in, they want the experience, they want to know what's happening in Phoenix, how can they be educated? And so, we can lean on these thought leaders within the downtown core to really help educate and give that experience to our attendees as well.
Tyler Davidson  
And, yeah, I know, downtown with ASU development, that's huge. I mean, anytime you have all that activity downtown, it's going to really improve the convention core down there. And just the all the ancillary stuff that comes along with it.
Deborah Lahti  
Exactly, exactly. We have had ASU downtown since about 2006, and it has grown substantially. So, with that, again, with the tech centers that are coming in, we just have a population development downtown. We're close to I think 23,000 people that live down in the core of downtown now.
So, with that, again, we're able to have more of that retail, the restaurants; we even have our first grocery store downtown now, which also really helps with our conventions, because then they have those attractions to go to before or after during their meetings. And then it just really helps with the whole experience.
Tyler Davidson  
And there's a number of developments and renovations, new-builds with your hotel and resort product. And you come from a hotel background, which I think is great. And I mean, it just really helps you sort of broker the relationship between your planter clients and then the suppliers there. Why don't you tell us about some of the new renovations and new-builds going on there?
Deborah Lahti  
Oh, I would love to. We have so much going on right now. So, with our renovations, all of our major resorts and properties have pretty much renovated from… let's start with JW Desert Ridge; they just put in $80 million, transformed the entire property, also added on some waterpark features. 
The Arizona Biltmore also went through a massive renovation; still kept that iconic charm but really elevated the experience. 
We've got Hyatt Gainey in Scottsdale is adding on…well, I guess I should say they're expanding, not adding on. But they're expanding their current ballroom. So, they will now have a 20,000-square-foot ballroom along with a renovation of all their guest rooms and adding on restaurants. 
So, everybody's really enhancing their products right now because we have such high demand. And everybody's really looking for what's new. What's that experience? And not to mention, like you said, we have several properties coming in. 
We have luxury coming in that we haven't seen in the last 10 years, right? So, we've got Global Ambassador, which is a new unique concept. This is actually a Fox Restaurant concept. They are creating their first hotel. 
So, Sam Fox—internationally known—has his own restaurant concepts, but he's adding on five new concepts within this property. So, It'll have the largest rooftop restaurant along with the property itself. So, it's going to have that luxury feel. 
We also have Caesars, which is the first non-gaming Caesars resort. And that'll be in the heart of Old Town. We have VAI, which is a whole different concept for us that we're super excited about, because this is going to be almost three properties in one; they've got an amphitheater, with a tower that overlooks the amphitheater. So, you can watch concerts from there. They've got a meetings tower, they've got kind of a family tower. 
They're tied to Mattel's new amusement park that's coming in. And all of this surrounds an oasis that even has the largest manmade party island there. So, it's just a whole new concept to get all of it elevating what we have in the destination. 
So, we're delighted to have it all come in and can't wait for all of the properties to open and everybody experience them.
Tyler Davidson  
And I mean, I know we talked about that a little bit at the top of the podcast with the ASU, just the biomedical campus and all the residential coming in. But I guess there's some new properties and renovations going on there specifically, also?
Deborah Lahti  
Oh, definitely. So, within the last few years, we've had quite the transformation with our properties downtown, the largest being the Sheraton Downtown, which is 1,003 rooms. So, that's kind of the core of downtown. But through COVID, they had started a renovation and then took that opportunity to go out and shut down and just complete this massive renovation. 
So, they are the actual flagship for what the new Sheraton brand will look like. So, they shut down, they blew out the lobby, elevated the entire experience. It's just amazing. The network opportunities, the tech, I think there's over 200 outlets for you to power any type of electronics you need, just in the lobby look— it's just amazing. And then to look at what they've got wireless, they've got plugins, like, you can take a call everywhere. You know, it's that whole—we never stop working, right? 
So, you can work but still network and have fun. Not to mention, they put in a whole new restaurant concept, Carcara, which is fantastic. It overlooks the skyline. So, it's amazing. 
Then the Hyatt also recently renovated with a new restaurant, the Renaissance is just finishing up their guest room renovation. So, everything downtown is shifting, and we've got a lot of smaller properties that have really come in and elevated our landscape as well. And not to mention in 2027 we will have our first luxury property downtown, with Fairmont coming in.
Tyler Davidson  
And then yeah, that Sheraton, you're talking about. I remember that's always been like a kind of a model hotel for that brand. I think I was there a number of years ago, when you may have first expanded the convention center, and it was a model there when they were first sort of unveiling heightened public places and workspaces in the lobby. So, I'm really interested to see it.
What about offsite events? One place I always go to pretty much every time I go to Phoenix is the Desert Botanical Gardens. And then also the Heard, which is a world-class museum. Tell us a little bit more about what those facilities offer for offsite venues. And are there others that planners should get on their radars.
Deborah Lahti  
Oh, definitely. The Heard is one of our iconic venues for sure. So, it started out promoting American Indian history and art. It's an amazing museum itself, but then they also have amazing options for groups, whether you're looking for something small and intimate or on a larger scale, and you're just surrounded by this amazing history, and it just really gives you the feel of being in Phoenix, right? 
And then also, the Botanical Gardens. We've got 4,000 species down there. I mean, it's just amazing to walk through in itself, but with the different art exhibits that they have coming through. it's a different experience every time you come through. They have amazing indoor and outdoor spaces. And not to mention the culinary is fantastic. 
So, those are definitely two of our iconic venues that people always want to go to. But we're also developing a lot of new stuff. So, especially downtown in the Warehouse District. One of the more popular I would say is the Duce, which is an old produce warehouse, which was kind of like a prohibition party site by night. And they've kind of kept that tradition, right? They've got these fantastic handcrafted cocktails, comfort foods. And it definitely has the atmosphere built within the building. It's very nostalgic, and just a really fun, venue. 
Then we also have different warehouses, like warehouse 215, which was an old linen and towel company where they just blew out the entire building. So, you still have that amazing brick and the wood beams. So, you've got that history within it. But it's really a blank canvas that you can do whatever you want with it. And it comes in different sizes. They've got the main room and some other sections. So, if you wanted, again, more intimate, or you needed that big party, you've got a great venue for it. 
And there's several others, like the Croft is another great warehouse within the district. So, just lots of different options within downtown. But then also, we have a fantastic company called Cloth & Flame that will set up the party wherever you want. So, whether you want to be in one of these historic warehouses, or maybe you want to be out in the desert under the stars; they will set up these beautiful king's tables. It's very family-style. So, you can really have that experience anywhere. But it's really kind of helped elevate what we have offered in downtown as well.
Tyler Davidson  
Yeah, as I mentioned earlier, your downtown is just really happening. And I know the last time I was there, I went on their art walk that, you know, I forget what night that is, but there's really a scene there and people love it,
Deborah Lahti  
First Fridays, and it even happens when it's 110 out! Everybody comes out for First Fridays. In other words, yes, everybody wants to be out and experience it. 
You know, you just have all these great vendors. And we've got all our different galleries that are open in the evening, and, of course, the food and beverage. So, it's just a great way to kind of network and meet and see all that we have to offer. 
Not to mention, it's there on Roosevelt Row, which is expanding at incredible rates. We've got some great microbreweries downtown with Greenwood being the first woman owned and a micro-brewer. You've got Pedal House and Arizona Wilderness. So, there's just a lot to offer within there. 
And Tyler, I don't know if you know this, but 80% of our restaurants downtown are local. So, as you're walking around, you're not going to find those same old chains; you're going to find something new to experience.
Tyler Davidson  
Nice, that's great. More and more people, when they come to a destination, they want that localized experience. So, that's great. Exactly. And I think this is sort of a work in progress, but you have a new entertainment district brewing there?
Deborah Lahti  
Yes, we are thrilled to say that it is in development. We just got the approval that it can move forward. But we're looking to put in a 24/7 entertainment district. It's going to have a focus on restaurants, retail, it'll be located kind of by our South Building of the convention center there close to Chase Field, as well as Footprint Center, to just make it really easy. 
So, I don't have all the official details because it is in the very early planning stages. We're working to find a company that will help kind of bring the vision to life before we move forward with that, but we're excited to say it's been approved. So that will be coming up within a few years.
Tyler Davidson  
I'll keep my eye open for that, definitely. Anything else that planners should know about Phoenix and what's going on there in the Valley?
Deborah Lahti  
I would say that we have so much to offer. There is definitely something for everyone, whether you're looking for that luxury tier, that mid-level tier, or maybe just something simple to come in and enjoy the destination. 
You know, we've got meeting spaces of all sizes. We've got distinct and unique venues. You don't have to meet inside, you can meet outside, you know, we've just got everything for everyone. And we're excited for them to come in and experience the destination. Definitely reach out to us at Visit Phoenix because we can help push you in the right direction to help make sure you're considering everything that you should, because just about everything is new, and if it's not, it's renovated. So, we want you to be able to experience it now
Tyler Davidson  
Thank you, Deborah. A lot going on down there, and thanks for sharing it with our listeners today.
Deborah Lahti  
Absolutely. Thank you again for having me. It's been a pleasure.
Tyler Davidson  
And that was Deborah Lahti, director of hotel and resort sales for Visit Phoenix. I'm Tyler Davidson, vice president and chief content director for Meetings Today. Thank you for joining us for this Meeting Today podcast. 
And if you're interested in more of our podcasts, just head on over to MeetingsToday.com and you will see our podcast section, which is filled with entertaining and informative podcasts with meetings and events industry leaders. 
Thank you for joining us and no matter what you're up to for the rest of the day, go out and make it a great one.