Eric Rozenberg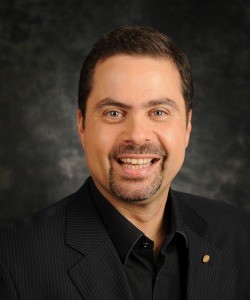 A long-time fixture on the meetings and incentives scene, including being the first European to become chairman of the International Board of MPI, Belgium-born Eric Rozenberg is the type of guy that isn't content with standing still.
Besides being at the helm of Swantegy, which specializes in sales meetings, customer events and incentive travel, the South Florida resident was a founding partner of Keyway, which consults on customer advisory boards, works with DMOs and consults with various industry organizations, with the mission of "unlocking potential in the hospitality and events industry."
Rozenberg's latest mission, however, has been an effort to impress upon meeting planners that it's not the "how" but the "why" of face-to-face meetings.
His new book, Meeting at C-Level--An Executive Guide for Driving Strategy and Helping the Rest of Us Figure Out What the Boss Wants, is now available on Kindle ($9.99) and in a paperback for $18.95 via Amazon.
"The approach is really to start understanding the vision strategy of an organization, identify the various stakeholders, the objective, then the design, the execution, the measurement and the follow-up, and then you end up with something that is different and unique each time," he said. "It's a step-by-step approach, and for each step I share two or three true stories. All of the stories in the book are something I've experienced myself."
Rozenberg offers the following tips, which are detailed in his book.
"You have to find the strategy of the organization," he says. "Look at different stakeholders, the media, customers…look to each group for your expected outcomes, with one or two messages max, and what you are doing to do to drive the strategy of the organization."