Tahira Endean Talks Intentional Meeting Design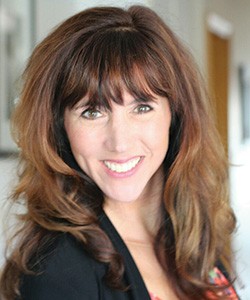 As the formats and content of meetings continue to focus more on the experience and less on logistics, event producers on the cutting edge are creating environments that foster more meaningful relationships and dialogue between attendees.
Tahira Endean author of Intentional Event Design, Our Professional Opportunity and event producer for British Columbia's BC Innovation Council, is one of those getting out ahead of the curve—and actually on the leading edge—by utilizing technology and neuroscience concepts to create meetings with meaning instead of feed-and-forget cattle calls that leave attendees with fleeting impressions.
"We need to be talking about creating environments that create trust," Endean said. "Our value isn't in creating the menu—it's so much greater than that."
Endean is also an instructor at the British Columbia Institute of Technology and she contributed her expertise to the 9th CIC (now EIC) Manual.
Important concepts include meeting design elements such as the power of play, story-telling and story arcs.
"The basics of creating great environments and great theater all apply to events," she said. 
Endean also advises planners to pay attention to the data collection power of registration and mobile apps for a tech solution that won't break the bank, and stresses that incorporating some of the themes she advocates can be as simple as having attendees take 10-minute breaks to walk and engage in a discussion rather than dialoguing in a forced environment such as around tables.
"The goal is to leave that meeting with better contacts, not more contacts," she said, which also applies to suppliers and exhibitors. "Lead generation should be based on the number of conversations you have, not the number of name badges you scan."