5 Deliciously Diverse Cities Leading the Way in Group Dining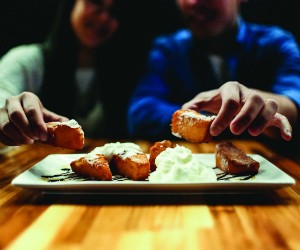 One of the more compelling post-Hurricane Harvey recovery stories comes from Texas' Port Aransas and Mustang Island, where Chamber of Commerce and Tourism Bureau CEO Jeff Hentz reported that "following a swift rebound from Harvey, we are open for business."
With 18 miles of beaches, this barrier island near Corpus Christi hosts Texas SandFest each April, the nation's largest native-sand sculpture competition. Investment in a new 2,000-capacity conference center is being planned, plus a large sports complex and amphitheater.
And anticipation is building for early October 2018, when "Port A" inaugurates its new partnership with the preeminent World Food Championships (WFC).
Qualifying for the November 2018 WFC finals, previously in Vegas and now in Alabama, involves some 600 preliminary competitions throughout North America. These activities are funneled through "franchise" partners in each state—and for Texas, that's Port A.
This exclusive partnership puts Port A, a leading foodie beach destination, on the competition map for all things WFC-related while raising its visibility for groups in Port A and the wider Gulf region.
Here are four other destinations—beyond the already mentioned Port Aransas and Mustang Island—that are boosting their branding and group appeal through culinary programming.
Exploring San Antonio's True Flavors and 'Tex-Next' Cuisine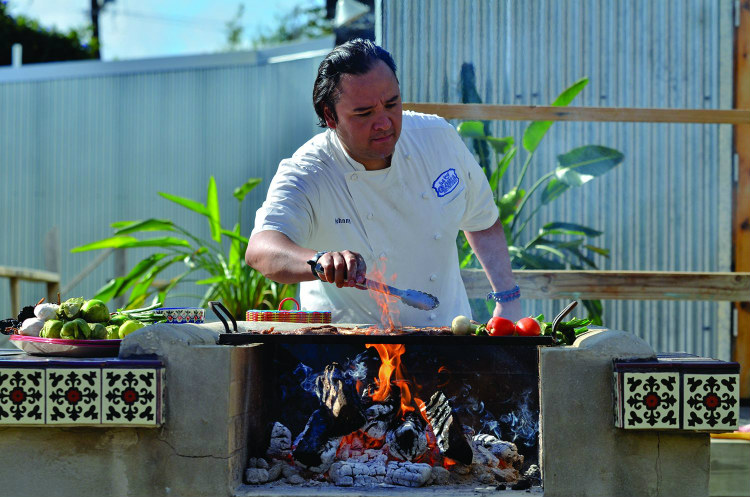 Just before this year's 300th anniversary celebration, San Antonio got another big reason to rejoice: Its designation in November 2017 as a UNESCO Creative City of Gastronomy.
"Collaborative citywide support for our application included the City of San Antonio's World Heritage Office, Culinary Institute of America, Visit San Antonio and San Antonio Chamber of Commerce," said local chef-entrepreneur Johnny Hernandez, an authority on Mexican cuisine who was instrumental in the UNESCO drive. "Reaffirming our rich history and cultural blend while illuminating our blossoming modern culinary scene, this designation is our invitation to a vast international audience to come experience our unique cuisine."
Evolving from traditional Tex-Mex to "Tex-Next", gastronomy is a "pillar" for selling the destination, explained Visit San Antonio President & CEO Casandra Matej.
"Our modern culinary landscape is fueled by the third campus of the Culinary Institute of America, located in the Pearl neighborhood, and diverse chef-driven restaurants throughout the city," Matej said. "Our top chefs, many homegrown, embrace local culture and traditions in their cooking.
"Our catering companies incorporate favorite San Antonio dishes and techniques in their menus," she added. "You don't find this in most cities."
Ready festival tie-ins include the San Antonio Cocktail Conference, Fiesta, Culinaria Food & Wine Festival and celebrating 10 years in 2019, Hernandez's Paella Challenge fundraising event.
"Our destination services team works with planners to incorporate San Antonio's culinary heritage into receptions and off-site events," Matej added.
That heritage has inspired the visionary reimagining of the city's original settlement, La Villita ("little town").
Hernandez and local chef-partners Steve McHugh (Cured) and Elizabeth Johnson (Pharm Table) are each contributing a restaurant interpreting San Antonio's confluent cultures.
Hernandez is mapping the Mesoamerican route of the Maya; McHugh will trace his Alsatian roots, following San Antonio's German-French connection; and Johnson explores the region's Spanish origins at Acequia. Also featuring an outdoor teaching kitchen, this landmark development represents the definitive "taste of place."
Requiring careful archeological site work, the $11 million project is scheduled for completion by 2020.
Meanwhile at La Villita, groups can experience a private scaled-down version of the beloved Night in Old San Antonio (NIOSA) Fiesta tradition. Other unique engagements include interactive classes at the San Antonio Botanical Garden's new outdoor demonstration kitchen; buyouts of Alamo Beer Company's Brew Hall; and customized dine-arounds in the Pearl, Downtown and Southtown neighborhoods.
St. Louis Influences the Big City Dining Scene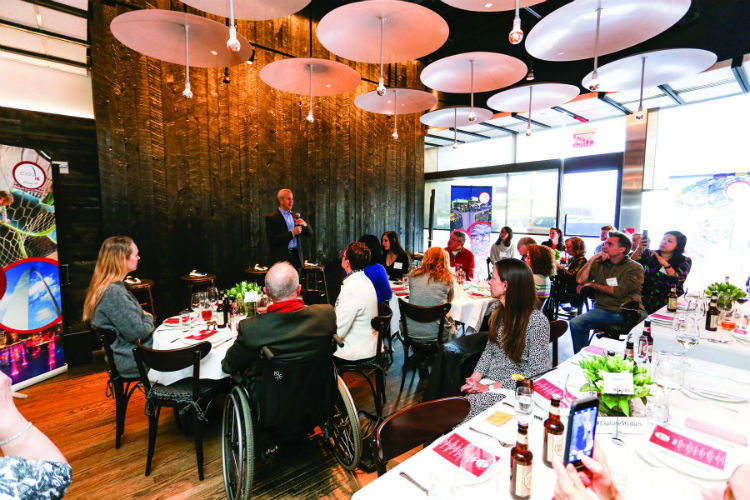 Synonymous with the Gotham dining scene since opening Union Square Cafe in 1985, Danny Meyer seems the archetypal New Yorker. By 2006, when he penned his groundbreaking business book "Setting The Table," Meyer had opened 11 restaurants.
Today, his Union Square Hospitality Group (USHG) collection includes his famed Michelin-starred Gramercy Tavern and two-Michelin starred The Modern at New York's Museum of Modern Art.
USHG also provides large-scale event services. Meyer, of course, also founded runaway sensation Shake Shack, which originated as a hot dog cart in Union Square.
Only he's not from New York, but St. Louis. Raised to embrace food and hospitality, this soft-spoken restaurateur, renowned for putting people first, stays true to his roots.
At an Explore St. Louis tasting and discussion in April 2018 at his North End restaurant in lower Manhattan, Meyer spoke of his hometown's emergence as a culinary destination.
"It was sparked by pride in what grows in Missouri and around St. Louis," Meyer said.  "Then came this generation of entrepreneurial chefs and restaurateurs.
"Now every time I go back to St. Louis there's five new places I have to try," he added. "Not to be nice, but because I need to learn from what St. Louis can give us from a culinary standpoint."
Affirming that high praise were the star St. Louis chefs at the event, including 2015 James Beard Award‐winning Best Chef Gerard Craft, owner of five-restaurant Niche Food Group.
Married couple Michael and Tara Gallina, formerly chef and restaurant captain at world-renowned Blue Hill at Stone Barns north of NYC, moved to St. Louis and opened Vicia. Their "vegetable-forward" restaurant was a 2018 James Beard semifinalist for Best New Restaurant.
Adding to the city's great dessert legacy, Tamara Keefe left corporate life to found hit sensation Clementine's Naughty and Nice Creamery, the naughty describing her patented process for infusing ice cream with alcohol.
And perpetuating St. Louis' lifeblood beer story was brewer Stephen Hale of Schlafly Beer, one of the destination's 50-plus craft breweries.
"People come to St. Louis for many reasons," said Explore St. Louis President Kathleen "Kitty" Ratcliffe, also at the luncheon. "They come for the Gateway Arch, icon of our community and reopening this July after a five-year, $380 million renovation. They come for our world-class cultural attractions, sporting events and meetings and conventions.
"And they all experience our extraordinary food and beverage scene, which keeps evolving behind the efforts of our innovative, entrepreneurial chefs, restaurateurs and brewers," she added.
Richmond Maintains Its Culinary Momentum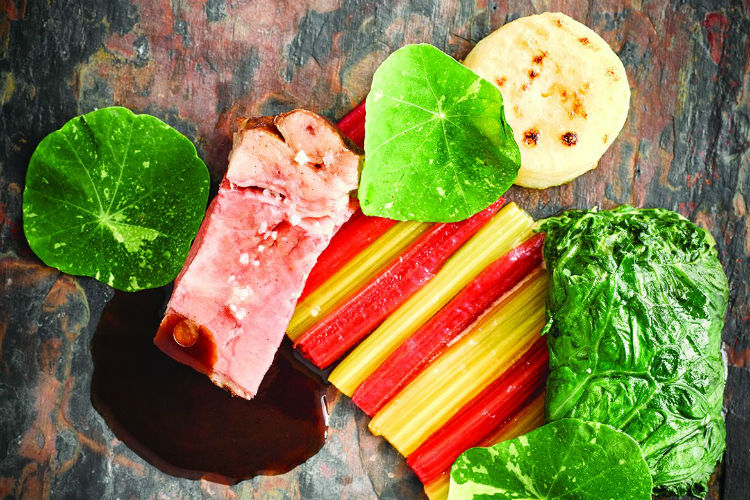 It's the kind of press that DMOs dream of. In April 2018, Southern Living named L'Opossum in Richmond, Va., the region's top restaurant in its "South's Best" reader survey.
After making national headlines with a dining and craft beer breakout that began around 2011, the city has kept its culinary heat on high.
In 2014, chef-owner David Shannon, blazing with creative fire after eight years at Virginia's iconic Inn at Little Washington, fashioned a food fantasy in Richmond's then edgy Oregon Hill. Fully "L'Opossum Sur La Colline de l'Oregon," his risque irreverence extends to the menu and decor.
To quote my own past review, it's "the extra-dimensional home of food porn" and a must for smaller groups.
In the fickle world of diners and reviewers, maintaining culinary hot streaks is rare. For Richmond, the accolades keep coming, including listing in Fodors' January 2018 "19 U.S. Cities with an Unexpectedly International Food Scene" and Zagat's "30 Most Exciting Food Cities in America 2017."
It's great nourishment for promoting the destination.
"We share food-focused messages and accolades in all of our marketing, and in conversation with clients and prospects," said Dasha Runyan, Richmond Region Tourism's vice president of sales and services. "Each has a distinct personality, but our restaurants share approachable friendly atmospheres and passion for locally sourced ingredients. This gives groups an authentic feel for our destination."
Wide-ranging touch points include the Quirk Hotel's Maple & Pine restaurant and Q Rooftop Bar; acclaimed Pasture restaurant near the convention center; and Boathouse at Sunday Park, one of Travel + Leisure's "100 Best Al Fresco Restaurants in the U.S." in 2017.
Groups also have Real Richmond Food Tours and River City Food Tours; the ever-popular four-day Fire Flour and Fork festival in November; and newly renovated Mise En Place cooking school.
Growing from one to 30-plus breweries in the last decade, Richmond's cup also overflows with craft beer. Tours and events at Hardywood Park are among group options discoverable on the Richmond Beer Trail.
Providence's Local Ingredients and Diverse Dishes Draw Groups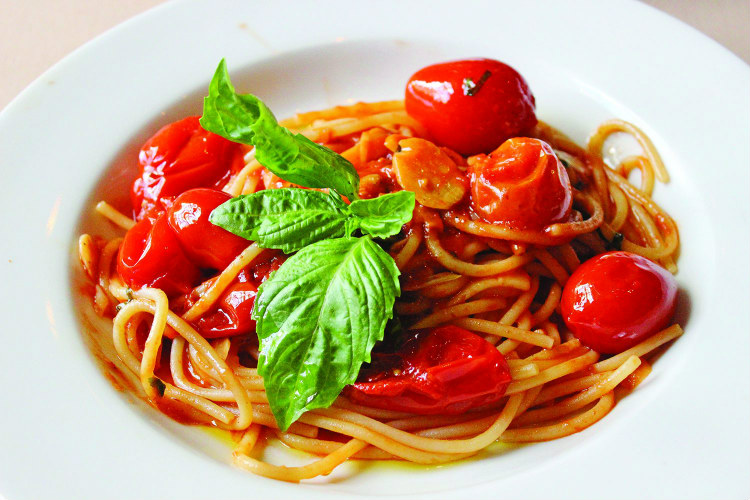 Another media darling is the "Creative Capital" of Providence, R.I., where around a decade ago, the culinary arts were integral to a lasting renaissance.
Closely involved with promoting the scene to meeting planners and visitors overall is Kristen Adamo, vice president of marketing and communications for the Providence Warwick CVB.
"Providence is a top culinary destination for three reasons," she said. "Firstly, we are home to the flagship campus of Johnson & Wales University, the country's largest culinary educator. Many alumni stay in the area, which gives us big-city talent without big-city prices.
"Next, with no one ethnic majority, we offer authentic cuisine from around the globe.
"Our large Italian, Portuguese, Asian and Latino populations are all communities with strong culinary traditions," Adamo continued. "Lastly, our chefs champion using locally caught ingredients in creative ways, including the abundant fresh seafood afforded by our coastal location."
It's a winning recipe for attracting groups.
"For the meetings market, we like to highlight the number of quality restaurants at different price points that are within walking distance of the Rhode Island Convention Center and downtown hotels," Adamo said. "We also showcase activities such as cooking classes, culinary walking tours or progressive dinners on Federal Hill, our nationally renowned Little Italy."
Offering "the most creative menu" on Federal Hill, Trattoria Zooma, serving authentic Neapolitan cuisine with pizzazz, hosts receptions and functions. Event-capable downtown standouts include the original Capital Grille, opened in the former Union Station in 1990; Gracie's, with its own rooftop garden; the magical menu and interiors of CAV; and the Rooftop at the multivenue Providence G building.
Groups also have food trucks, and popular food festivals including Eat Drink RI in April and Crave RI in June.