Q&A: Lesa P. Melvin and Jarad Melvin (Mother and Son Working in Hospitality)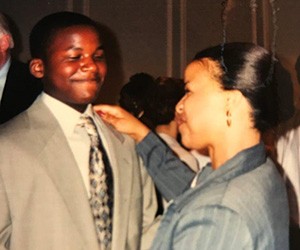 When I was preparing to visit Duke University, at the invitation of the Duke Special Events Planners Council, to speak at their education day, Jarad Melvin was my hotel contact for the JB Duke Hotel at which I was to stay. I was impressed with his attention to detail and we developed a lovely email relationship. In the planning process, Quiana Tyson (scroll down to "educators"), who was then the chair of the group, reminded me that Jarad's mother, Lesa, and I had met previously.
Lesa thinks it was through IACC--the International Association of Conference Centres--or perhaps in the classes I taught and teach at the University of North Carolina-Charlotte. Alas, neither of us can remember for certain! It was lovely to reconnect with her. Time and schedule didn't permit meeting Jarad.
Lesa P. Melvin, Business Development, Director for Creative Visions (CV)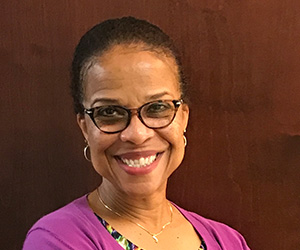 This company is a strategic live event and media production company based in Raleigh, N.C. Eight years ago, when I joined CV, I knew nothing about event production (AV, design, engineering, video and animation production). I know and enjoy people. I was offered the position based on my prior professional relationship and mutual respect with the company owner. I have always carried myself, and instilled in my children, that we should be personable and professional in our interactions with others. I look for small ways to provide assistance. I believe we gain strength and insight from helping others, in whatever manner that manifests. Lesa's contact: lesam@creativevisions.com.
Jarad Melvin, Area Reservations Manager, the Washington Duke Inn & Golf Club and JB Duke Hotel (both four star properties located in the heart of Duke University's campus in Durham, N.C.)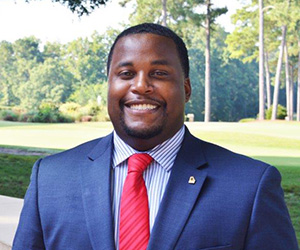 I actually went to school for graphic design but quickly cultivated a passion for the hospitality industry. I had my first job out of college in a hotel and have been working in the hospitality field for over a decade. I have had an amazing experience and the pleasure of being able to work with some of the best in the business to hone my craft and grow as an individual. Jarad's contact: jmelvin@wdigc.com.
Joan: Lesa, to you first: What was your trajectory into the world of hospitality? Did you plan to do this work? Was there something in your background--someone in the family in service position?--that influenced you? What positions have you held?
Lesa: I have an undergraduate degree in Chemical Technology and Business and Management. I completely stumbled upon a hospitality career. I actually used the chemistry degree at an industrial laboratory for four years; I decided that working in an industrial lab was likely not a healthy long-term occupation, so I joined the Air Force--makes perfect sense, the military is a healthier long-term job.
I met my husband in the U.K. and in total we spent 10 years' active duty before leaving to return stateside. The "Readers Digest" version--I needed a job and was hired in accounting by someone who was an alumna of the school I attended. I stayed 17 years with the hospitality company and had six different positions at the R. David Thomas Center at Duke and Carolina Inn Hotel as I moved from accounting, to operations, to sales, to my current role in business development.
My first general manager, Tim Martin, was a huge influence and sponsor to my hospitality career. He taught me how to look at things with an eye for detail; he was a perfectionist. I can't thank him enough. My other main influencer was my mom. She'll be 92 this year. She would tell me, you'll work hard and do well so your peers and bosses will appreciate you; but to be successful, make sure that the operations people know you care about them. Learn their names and a bit of personal information from them. Greet them with a smile and a genuine inquiry about them or their family. If you take a genuine interest in them and care, they will support you and ensure your success. My mother was right and I've never forgotten that lesson.
Joan: Jarad: I so wish we'd met! It was so great emailing with you and then learning you were Lesa's son! Did you have early experiences helping your mom in her work? If so, tell us about those experiences and how they influenced you in your career choice. If you didn't help her, what were her experiences that most influenced you?
Jared: I wish we had the opportunity to meet as well but hope our paths will cross one day soon. I didn't work with my mom directly on events but did have the opportunity to attend some of her banquets and work events. It was amazing to see the amount of work and detailing that was put into an event and to see that come to fruition is incredible. I was able to see firsthand her incredible work ethic and passion for the craft. Being able to see that work pay off and have an event well received and complimented was a feeling that I sought to pursue. I wanted to be able to make people happy by my work and actions.
Joan: Lesa: If you ever tried to persuade Jarad--or had thoughts of doing so but restrained yourself!--to go into a different field, what was your thinking?
Lesa: I never tried to persuade or dissuade Jarad from hospitality. He saw the hours I put in and how hard I worked, but I believe he also saw the joy it brought me. Early in Jarad's career I'd offer to "make a call" to someone as he shared his interest in various positions, but have never made more than one call once he got in the door. People used to say to Jarad, "Oh I know your Mom and she's great…." Jarad would smile and nod and say, "Yes, she is."
Now, people say to me, "Oh you're Jarad's mom! He's great, he's helped me so much and is so professional…!" I nearly burst with pride! He is definitely on his way up and I couldn't be happier in his career choice!
Joan: Jarad: When did you know this was what you wanted to do and why? What's the most satisfying aspect of what you do?
Jarad: I would say the moment I knew this was my career path was when I worked at my first hotel. I had a manager that saw something in me and put me under her wing. Of course my family was a huge support system but to have someone else see that in me as well was the push I needed.
Having that guidance, I was able to flourish and feel confident this was what I wanted to do as a career path. The most satisfying aspect of what I do is definitely being able to interact with so many different types of people. Hearing how my services have made an impact on someone and building relationships with so many people from so many different facets of their lives is incredible.
Joan: To each and both of you, two more questions:
In what ways do you act as sounding boards for each other and how can others with family in the same industry do so for their family members?
Lesa: One of the ways in which I am proud of Jarad is because he doesn't allow himself to be drawn into the gossip mill. He does not need my help or advice and all I offer is encouragement to keep learning--which he certainly does with or without my advice!
Jarad: As we don't work in the same field of hospitality we don't typically bounce ideas off each other. We are able to assist one another at times as an event may take place on one of my properties where a client of hers may stay or dine with us. This gives us the opportunity to give a room upgrade or send some kind of amenity to give them the extra wow factor before their event.
Your best advice to others who have family or close friends who want to join us in hospitality and how to do so and why.
Lesa: I would say, be patient and treat everyone with respect. Never lose your professionalism, no matter the circumstance, and don't let anyone steal your joy! It is good to have someone, "make a call" on your behalf and never forget that person has stuck their reputation on the line for you. The best way to show gratitude is to do a great job. Sometimes you can stumble into something that becomes your passion. I am fortunate to have a solid career through multiple stepping stones that I could not have seen at the start.
Jarad: Having a family member in the hospitality field is an incredible experience. Not only would you be able to work together for a common goal of assisting the guest, you can help each other become better. I would recommend the hospitality field for everyone but having the support system of a close family member or friend knowing they would only have your best interest in mind in a no-brainer.
Related Reading From the September 2018 Edition of Friday With Joan
Click here to view additional content in the 09.07.18 Friday With Joan newsletter.