Independent Life: Every Independent Event Planner Is an Entrepreneur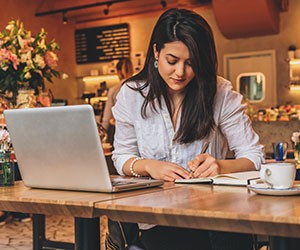 Editor's Note: Following is the first installment of Independent Life, a monthly column by meetings industry veteran and author Eric Rozenberg, who will write about the challenges and opportunities of being an independent meeting planner and entrepreneur.
I'm at a ski resort in the French Alps in February 1995, having great times with old and new friends and taking a break from the stockbroker company for which I'm developing the marketing department. Somebody turns to me and starts telling me about incentive travel.
That moment changed my life forever.
Do you remember the moment when you were introduced to the meetings industry? How did you feel? Did you have the same butterflies in your stomach as I had?
I have been an entrepreneur and an independent planner for more than 20 years, and yes, to me every independent planner IS an entrepreneur. You know the challenges I'm talking about:
The excitement of being your own boss and working 80 hours a week to avoid working 40 hours for someone else.
The challenge of finding new clients while serving the current ones.
The changing business landscape and the reduction of hotel commission rates.
The never-ending struggle to find private-professional "life harmony" (love that concept from Ivan Misner).
The time away from our families and our friends.
The stress to make payroll every month.
The need to execute perfect logistics while talking "30,000-foot strategy" with our clients.
The loneliness of an independent planner and the need for a sounding board.
We are part of a worldwide industry with $1 trillion in direct spending. We are constantly in the Top Five most stressful jobs in America. We are traveling like crazy and working with different cultures all over the world and ... we are addicted to it! Now, what's in it for you?
First, I have been one of you. I know what you are facing and what you are going through as well as the excitement that goes with it. Sure, the fact that I have planned meetings in over 50 countries, or that I have owned my own corporate event agency or that I was the first chairman of MPI's International Board of Directors that came from Europe may not keep you up at night contemplating my bona fides.
But at least it gives me some credential to speak on being an independent planner!
[Related Content: How Independent Event Planners Can Survive Commission Cuts]
Second, most industry conferences I have been attending featured two or three sessions focused on independent planners, and sometimes if we are lucky, a full track. Then, it's goodbye and good luck.
We need more. That's why I'm really grateful for Tyler Davidson and Meetings Today to acknowledge this situation and ask me to write this monthly column.
I'm not planning meetings anymore—so no competition here.
My goal is to tap into my experience and networks to bring value to you, to answer the burning issues you have, to provide you with actionable ideas—to share with you what I wish I had known before making the mistakes anyone makes in the course of their career!
Those who know me will tell you that I'm very down to Earth and obsessed with execution and results.
[Meetings Today Blog: What If I Don't Want to Be Promoted?]
My main focus won't be about how to plan better meetings or how to negotiate with hotels. Those are important subjects and they are being tackled already by other professionals.
My main focus will be about you, your business and your life. It will be about being an entrepreneur in the greatest Industry in the world, which brings people together and changes the world.
I want to help you work ON your business, not IN your business. I want to help you become a better entrepreneur. I want you to get more business. I want you to be better organized with your business and to have more time for who and what matters to you.
I want us to continue to raise the level of our industry and how we serve the world.
It is a journey we will enjoy together and which is starting—now! Yes, right now.
To start off, let me know the top three main challenges you are currently facing as an independent planner/entrepreneur, and let me know if I can quote you in my next column.
Carpe diem noctem que (seize the day and night!).
Click here for a sneak peek of the second Independent Life column.