7 Lessons on Resiliency From a Meetings Veteran's 70 Podcasts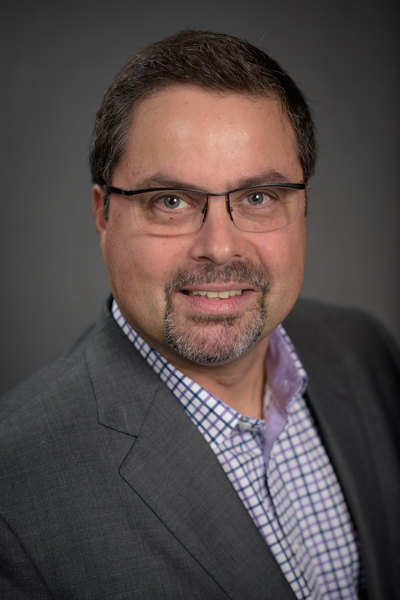 "Team, I'd like to ask you to get ready to work from home in case we need to."
It was the end of February 2020 and I could see some smiling faces.
"Do you really think so?" one teammate asked.
"Listen, if there is one thing that I've learned in the last 20-plus years running projects around the world is that nothing ever happens as it is planned, and preparing for the worst is always the best thing I can do."
I came back from my EO (Entrepreneurs Organization] Forum Retreat March 12, and the next day I sent everybody home. We haven't come back to the office yet.
As a longtime independent business owner and somebody who thrives on working with people, I quickly put together a free webinar titled "Independent Business Owner: You're Not Alone" with amazing leaders to share experiences from previous crises and help everyone define priorities.
I also decided to launch a project I had been thinking about for quite some time and never had, or rather never took, the time to implement: having my own podcast. This is how The Business of Meetings podcast was born.
Today, more than 70 episodes later, I'd like to share with you seven lessons I have learned from various guests. Hopefully, this will also inspire you and give you some useful insights for your business.
[Related: 7 Secrets to Developing Your Business Network]
1. Business and Life Are Intertwined
Something never felt quite right when I heard people talk about "work-life balance," as I believe, for an entrepreneur, there never was such a thing. I like the concept of work-life integration as mentioned in an Inc. article by Dorcas Cheng-Tozun: "According to UC Berkeley's Haas School of Business, work-life integration is 'an approach that creates more synergies between all areas that define 'life': work, home/family, community, personal well-being and health.'"
Besides working 80 hours to avoid working 40 hours for someone else, one of the benefits of being an entrepreneur is to schedule your time around what is important for you. Meditate, exercise or write in the morning before driving the kids to school, and work until midnight after the kids are sleeping because you have a deadline the next day.
[Industry Expertise On Tap: Listen to Meetings Today's Podcasts]
During the pandemic, it became apparent that business and life were more intertwined than ever before. The solution moving forward is actually to create more autonomy for your team in your work culture, as explained by entrepreneur Ron Lovett.
2. Culture and People Are the Two Most Important Success Factors
A common silver lining for many people has been the time spent with the family and the kids while not having to commute every day. 
I don't think that we are ever going to go back to a full-time presence in the office, even if like Jamie Dimon, JPMorgan's CEO, you believe that "working from home doesn't work for those who want to hustle." 
I don't believe in building a strong culture without ever having face-to-face interactions. Whether you go for the hub model like Robert Glazer, founder and CEO of marketing agency Acceleration Partners, or you allow your team to work from home several days per week, the need for a strong company culture will be more pressing than ever. As business and leadership author David Burkus explains, entrepreneurs will need to integrate the "working remotely" aspect of it. 
That also means creating more ownership from your team, as explained by former nuclear submarine commander Captain David Marquet, founder and owner of Intent-Based Leadership International
3. You Must Learn to Pivot
If there is one word that has been dramatically misused the last 16 months, it's "pivot." Everybody and anybody was "pivoting online." 
While I totally get it and understand the need for adding an online element to your portfolio of meeting solutions, and learning how to do effectively like Melanie Bradshaw, vice-president of Global Events for the direct sales company SeneGence,  or events industry entrepreneur Liz King Caruso, I believe it will never replace face-to-face. Just ask those who are planning tradeshows, as IAEE President & CEO David Dubois clearly mentioned. 
Then, there are those who really had to pivot and who decided to change their career, like Empty Bowl Queso Owner and Chief Queso Officer Jeff Fugate, whose story is truly inspiring and a great reminder that grit, perseverance, passion and believing in yourself can take you anywhere you want.
The bottom line is clear: We need to adapt to change, as Panos Tzivanidis, director of corporate events and services for the International Olympic Committee , explained.
[Related: Independent Life: Independent Event Planners Must Clearly Define Their Market Position]
4. Embrace Diversity, Equity and Inclusion
Our industry has always been the greatest connector to bring people together, to share ideas and to define the future, but it has not very often done a great job at integrating women or minorities, as a quick look at the board composition of associations or companies in it demonstrates. 
Whether it is encouraging female leadership in event strategies with Angeles Moreno, founder of specialist consulting firm The Creative Dots, or creating leadership opportunities for women within the events industry with IMEX Group CEO Carina Bauer, there are concrete ways for impact and for breaking, once and for all, the proverbial glass ceiling. 
In the same line of thought, breaking down barriers for all minorities, and without any selective indignation, is essential, as I discussed with Destination DC President and CEO Elliott Ferguson, whose leadership is greatly and positively impacting our Industry. 
5. A.I. and the Greatest Revolution in Air Travel
Advances in technology certainly didn't stop during the pandemic. As meetings tech thought-leaders Julius Solaris and Corbin Ball explained, the innovations that have appeared in the last months and that are on the horizon will continue to change the meetings and events industry and how we operate. 
The utilization of A.I. is only at its beginning, and the greatest revolution in air travel has just started. Richard Kane, CEO of the Inc. 500 company Coastal Technologies Group, details how, in just few years, it will soon be affordable, easier and more sustainable to use small private jets, including electric planes.
6. Time to Review How You Do Business
Interestingly, there are more people quoting Albert Einstein's definition of insanity—"Insanity is doing the same thing over and over and expecting different results"—than those really taking action and questioning how they do business. As Elvis Presley sang: "A little less conversation, a little more action please!"
Whether you apply business consultant Simon Bowen's Models System, Entrepreneurs' Organization founder Verne Harnish's Scaling Up, or the EOS System as explained by Cesar Quintero, block some time in your calendar to reevaluate how you do business. Trust me, in few months, you will thank yourself for doing just that.
Now is the time to keep in touch with your past customers and start building new relationships. H2H Media Group Founder Nicholas Kusmich shared some ideas on how to tap into your existing network with me, and author Phil Jones explained exactly what to say.
Executive Director of the MPI Foundation Kevin Kirby shared some of the inspiration that has guided his career, along with the importance of creating many "once in a lifetime experiences," and I also learned some leadership lessons from actor Randy Otto impersonating Winston Churchill!
7. The Importance of Mental Health
Happiness and wealth are nothing without health, of course.
We all have been affected, one way or another, by the pandemic, and we have to navigate truly unchartered territories. My main concern for entrepreneurs, quite frankly, is the quality of our mental health. 
[Related: Stress Management Tips for Independent Meeting Planners]
Life and business are an emotional roller-coaster in normal times, but today our mental reserve is at the lowest it has been in years. Author and ZenFounder podcaster Dr. Sherry Walling explained how we can maintain our mental health, and if there is one podcast you need to listen to today in order to better prepare yourself for the future, it is this one. Build your support team, create your own advisory board, find the right coach for your needs, and get an accountability buddy. Thousands of other entrepreneurs are going through the exact same challenges. Talk to them!
In one of his landmark speeches, Steve Jobs said, "You can't connect the dots looking forward; you can only connect them looking backwards. So, you have to trust that the dots will somehow connect in your future."
My wish is that some, if not all, of the lessons I shared with you above will help you connect your dots. We are living in very turbulent and also very exciting times. Nobody said it will be easy, but it is certainly worth the journey.
Carpe diem noctem que! (Seize the day and night!)
Read More Eric Rozenberg Articles From Meetings Today