How to Get Event Attendees to Download Your Conference App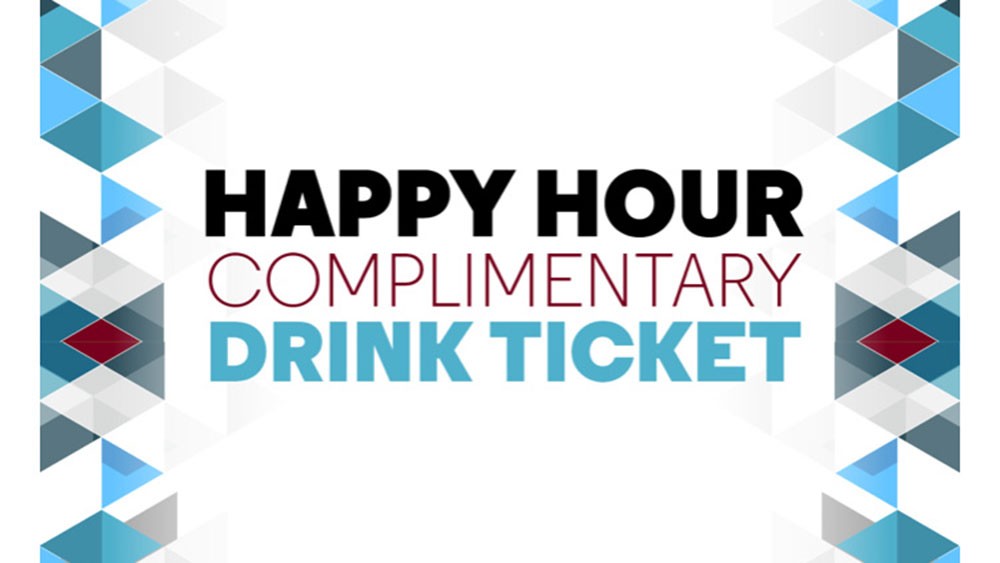 There are advantages to downloading good conference apps for the events I'm attending. Of course, for event planners the trick is to get people to a.) Download them and b.) Use them.
So how do meeting planners get attendees to download the event app?
This topic came top-of-mind for me as I was heading to Las Vegas to cover HD (Hospitality Design) Expo, mostly for our sister brand, interiors + sources.
I noticed the conference did a nice job on Twitter pushing people to the app.
They tweeted: "Cheers! The official #HDExpo2019 app is ready.
"Hit this link from your mobile device, download the app and claim your complimentary drink ticket for the happy hours on the show floor next week. http://bit.ly/306hDCm"
Cheers! The official #HDExpo2019 app is ready. Hit this link from your mobile device, download the app and claim your complimentary drink ticket for the happy hours on the show floor next week. https://t.co/d89UczL7wD pic.twitter.com/q9GTWCplX4

— HD Expo (@hdexposhow) May 10, 2019
I downloaded it right away. A free drink was waiting for me, after all I have no idea how they will know whether people only used it once, or maybe it's an open bar.
But it was a unique enough call-to-action on Twitter that it got me to click.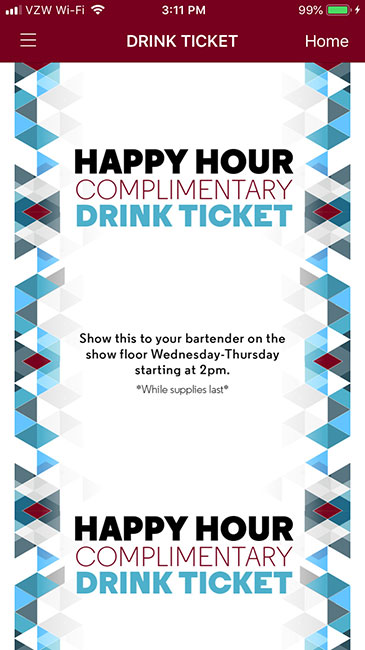 Of course, drink tickets won't excite everyone.
"A drink may appeal to some people, depending on the demographics of the group," said Stephanie Hudson, director of meetings and events at Providence Events.
Hudson added that a free drink wouldn't appeal to her, but other incentives might.
"Gift cards are nice—Starbucks, Visa gift cards. Promotional gifts can work also."
Event App Awareness and Usability
The HD Expo app download was quick and I got my free drink ticket with no technical issues.
And, of course, having a usable app helps with downloads, particularly when apps are marketed as must-have tools to event attendees.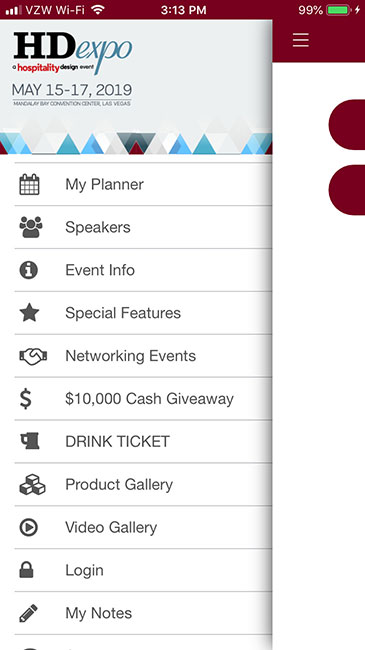 "In our experience with deploying event apps at healthcare association meetings, we don't usually have any challenge in getting folks to download the event app since it's significantly important to their ability to navigate the sessions at the meetings," said Steve Smyth, vice president of  mobile solutions at TriStar Publishing.
Smyth added that if the meeting program is only offered in the app and not in print, more attendees are likely to download.
But it never hurts to make downloading a little fun as well as a win-win.
Gamifying the App Experience
Smyth said that gamifying through a points system also can drive up downloads. That could include offering points to earn prizes. Attendees can earn points through the app by:
Attending sessions.
Bookmarking exhibitors and sponsored events.
Downloading exhibitor materials.
Uploading photos.
Of course, prizes can be tied into other marketing opportunities as well.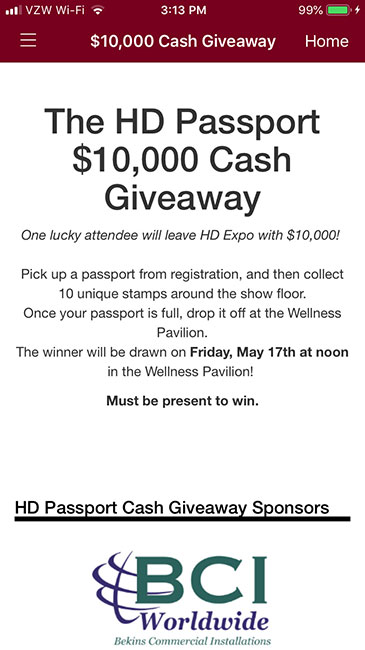 At the OmniUpdate conference in Anaheim in February 2019, OmniUpdate—a web platform for higher ed institutions—drew winners of OmniUpdate letter jackets.
The jacket is cool, and if the winners wear them, that's a double marketing win. The tweet of that announcement was also listed as the top tweet from the conference by Twitter metrics.
I won! It's a major award! #OUTC19 pic.twitter.com/KSxfZhDEGQ

— Adrienne Martinez (@adrienne828) April 16, 2019
Don't Forget About Email
Content Marketing World, where I'm facilitating the Publishing Forum again this year, emails all attendees as soon as the app is available.
"We also write a post on our event blog to give attendees step-by-step directions with screenshots on navigating the app," said Cathy McPhillips, marketing VP of Content Marketing World, an annual event hosted by the Content Marketing Institute. "We encourage conversations within the app and have leaderboards for the most active users."
[Related: How Event Planners Can Use Content Marketing to Drive Awareness]
I'm always a fan of educational blog posts on topics, and writing an informational blog post can help drive app signups—especially if the blog posts share how the download can help attendees at the conference.
"By letting attendees know that their download directly affects their on-site experience, they are more likely to download," McPhillips said. "At Content Marketing World 2018, over 80 percent of attendees downloaded the app."
On-Site Promotions
And of course don't forget about on-site promotions.
"The work to push the downloads of the app continues on-site—we place the information about the app and QR codes at all signage at the show, pointing out the engaging aspects of the app, such as a possibility of rating the speakers and sessions," said Silvia Aviles, CMO of the Digital Enterprise Show in Madrid, where I'm keynoting in 2019.
Event attendees will spend hours and days at the conference so it makes sense to remind them offline as well to download and then use the app. 
Conference App Wrap and Questions to Consider
There are many ways to create an app for your event. Hiring a developer is one option. Another is partnering with a company such as CrowdCompass that creates apps for events.
Of course, before you create one, also think about your goals for the app.
What are you trying to get out of your event app?
Easier session management?
Additional sponsorship opportunities?
Saving on the budget, such as reducing printing costs?
Creating a more environmentally friendly meeting?
Once your attendees have downloaded the app, send them relevant notifications. That could include sponsorship opportunities, as you can send out sponsor messages–but let's not overdo those. Be informational and send notifications for things people need.
For example, "The keynote sponsored by _____ starts in 15 minutes in the Grand Hall."
Maybe one of the best uses of notifications is when schedule or room changes arise
"I've been to conferences where there are changes, and a notification in the app is the only way you even know," said Valerie Dennis Craven, director of editorial services at Stamats, Meetings Today's corporate parent.
Next time you attend or host an event, consider using an app to engage with sponsors, speakers and attendees. Event apps can be a win-win for attendees and planners if done well and marketed properly. And of course, always consider what you're trying to achieve.
[Read This Next: 10 Tips for Keeping Up With the Latest Event Technology]