Should You Use In-House AV or Third-Party AV for Your Next Event?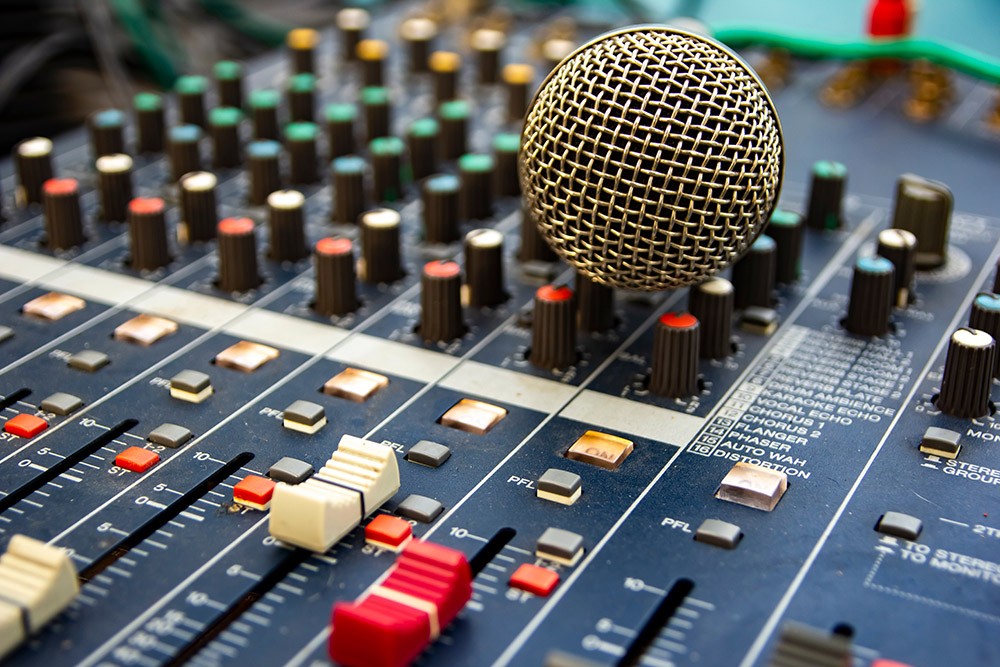 As splashy technology becomes more and more desirable at meetings and events, planners continue to weigh the wows with the costs, constantly questioning whether to hire a third-party AV company or stick with the in-house team.
Will Curran, the chief Einstein at Endless Events, said that he expects to see a massive increase in AV costs over the next five years—thanks to the conglomeration of third-party rental companies, more complex equipment, and audience expectations—which makes your AV decisions for your next event more important than ever.
[Related Content: Learn These 4 Elements of AV to Enhance Your Event]
During a Smart Monday education session at IMEX America 2019 in Las Vegas, Curran and event technology consultant Brandt Krueger broke down the pros and cons of hiring in-house AV teams and outside AV providers.
In-House AV
In-house AV is the team that's employed within the venue.
Large venues like hotels and convention centers often have their own AV teams that you can hire for your event hosted at that venue.
The Pros
The biggest pro of hiring an in-house team is the most obvious one: They are on site. "Nobody knows that place better," Krueger said. "They know where the power circuits are, which socket you may need to jiggle a little, and where all the nooks and crannies are."
Convenience: When things pop up last minute, you have a team that's on site with a stash of in-house gear. If you need an extra mic or projector, the team can walk into a back room and grab what you need.
Everything is on one bill and is easy to coordinate.
The Cons
Cost: Yes, hiring an in-house team is convenient, but you will pay for that convenience. "It's like going to a lobby bar and paying $9 for a candy bar instead of going to the 7-Eleven down the street and paying $3," Krueger explained. Easy and convenient can mean expensive.
You might not always get the A-gear. As many event planners know, gear can cause problems—laptops crash, projectors don't work, sound issues arise. And often the venues with in-house teams work across multiple properties (if they are part of large conglomerates)—so if your event isn't the "A-event" of the weekend, you may be working with some faulty, outdated gear, and it may be hard to replace.
Commission structures: All of the fees and commissions within property contracts can add up fast and take away from your event budget.
Third-Party AV
Curran's company, Endless Events, is a third-party AV company, so he provided some first-hand pros and cons of working with a team like his.
The Pros
A third-party AV team isn't attached to any venue, and in Curran's opinion, there's more incentive to provide for their clients. While a venue or property group may have multiple events happening in one day, your event is guaranteed to be the priority of the third-party provider.
Third-party teams can travel. The same managers, engineers and other team members will often travel together to events across the country or even the world. This can also provide some consistency and a deeper understanding of your event goals if you work with the team regularly.
Third-party teams are usually smaller and therefore more nimble. They can also pull more vendors to ensure you have the equipment you need.
Curran also said that his team, and many other third-party AV companies like his, tend to stay on the cutting edge of new technology and usually have access to the newest gear.
The Cons
Being nimble and small is a strength, but can also be a weakness. According to Curran, a small team can also mean no big discounts or deals like labor for free, which planners can sometimes negotiate with in-house teams.
The labor pool of freelancers third-party AV companies hire can demand a high hourly rate. In-house employees may be on salary. This could potentially drive up costs.
Third-party providers typically truck in their equipment and rent gear. If something unexpected pops up, there may not be enough time to rent replacement gear.
They also don't have much control over fees associated with the venues, like Wi-Fi costs, for example.
So Which One is Right for You Next Event?
It depends. Some planners may be strapped for time and resources and paying a little more money for the convenience of an in-house team may be easiest.
But if a planner has the time to collaborate to produce something really cutting-edge and creative, a third-party company may be the right route.
Curran and Brandt even recommended trying to straddle both worlds—even if you're bringing a third party in, try to keep the in-house team involved.
It can create a more collaborative atmosphere, and you may be able to leverage the resources of both without blowing your budget.
[Read This Next: 5 Essential Questions to Ask Your AV Team]