What's New for Meetings at Walt Disney World's Swan and Dolphin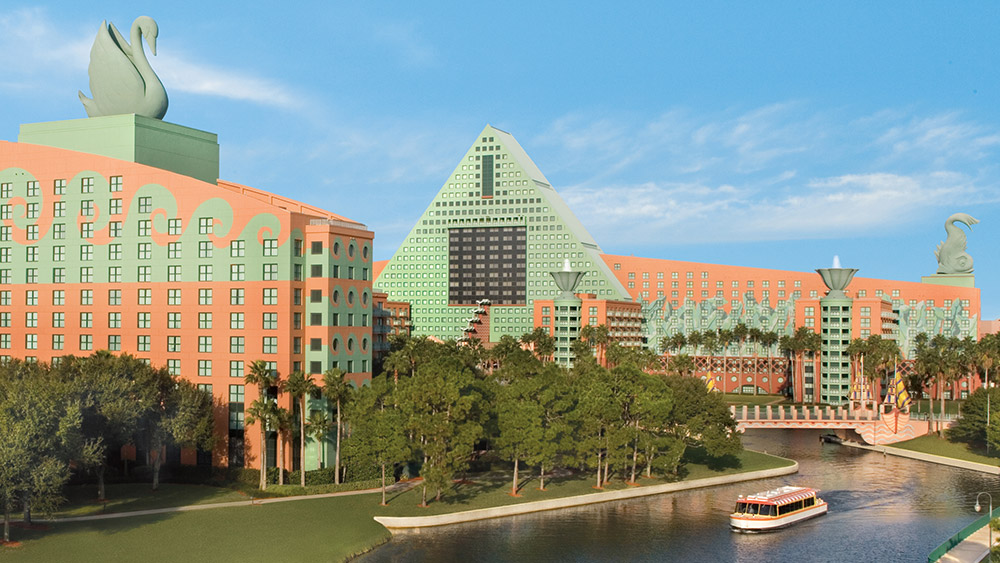 As one of the largest convention hotels in Orlando, Disney's Swan and Dolphin makes updates to its property with meeting delegates in mind.
In fact, when I visited the resort in May 2019, General Manager Fred Sawyers told me that 50 percent of the Swan and Dolphin's business comes from meetings groups, making it one of Marriott's top meeting hotels.
There are already 2,270 guest rooms and over 333,000 square feet of meeting space on site, much of which received a design refresh in the resort's recently completed renovations. The renovation is immediately noticeable in its wow-worthy lobby, inspired by water elements.
But the growth continues at the Swan and Dolphin Resort, as is the ongoing trend at Walt Disney World. Here's the scoop on the latest happenings at the Swan and Dolphin.
New Tower 'The Cove' On Schedule to Open in 2021
In 2018, Swan and Dolphin broke ground on the construction of a new tower on its property, which will add 349 guest rooms and 21,330 square feet of new meeting space, including a 6,000-square-foot rooftop ballroom and terrace from which guests can view Disney's fireworks.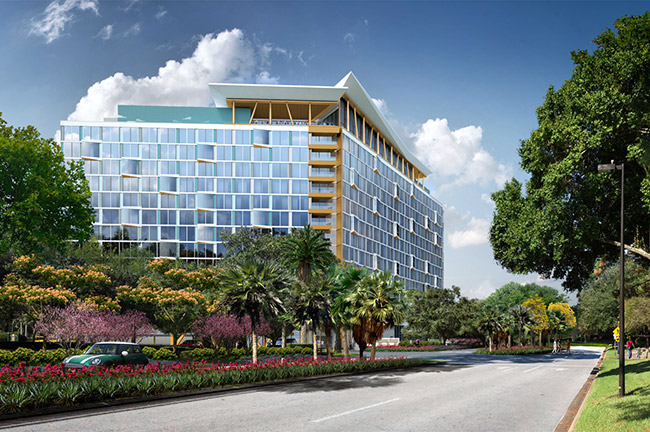 The Cove at Swan and Dolphin Rendering, Credit: Disney
Additionally, the tower will contain 151 executive meeting suites, featuring guest rooms connected to small meeting spaces. The working name for the tower is "The Cove," and it's scheduled to open in April 2021 across the street from the Swan.
New Meeting Room Opens at the Dolphin
"The Caribbean Room" is open for business at the Dolphin. Ideal for breakouts, small meetings and event work rooms, this new 1,600-square-foot meeting room adds yet another option to the property's impressive selection of 87 meeting rooms.
Additional Dining Options for Guests
Following the popularity of the recently added grab 'n go restaurant located in the Dolphin lobby with meeting attendees, the Swan Resort opened a similar restaurant in August, serving coffee, ready-made sandwiches and snacks. A frozen drink counter is also being added.
[Related Content: 4 Group-Friendly Restaurants in Central Florida]
Additionally, Shula's Steak House recently completed a refresh of the restaurant space and menu as part of a branding update for Shula's Steak House. The flagship location is the first of the eight Shula's Steak House locations across the country to roll out the updates.
The transformation includes an expanded bar and lounge featuring a three-sided, wraparound bar for networking and socializing, as well as seven new menu items, including pan seared scallops and a 22-ounce dry-aged ribeye. Shula's Steak House offers flexible private dining rooms to accommodate different group sizes. These rooms are available for group buyouts.
[Read This Next: Gran Destino Tower Opens at Disney's Coronado Springs Resort]