Western Canada Offers Intellectual Value for Learning and Engagement at Conferences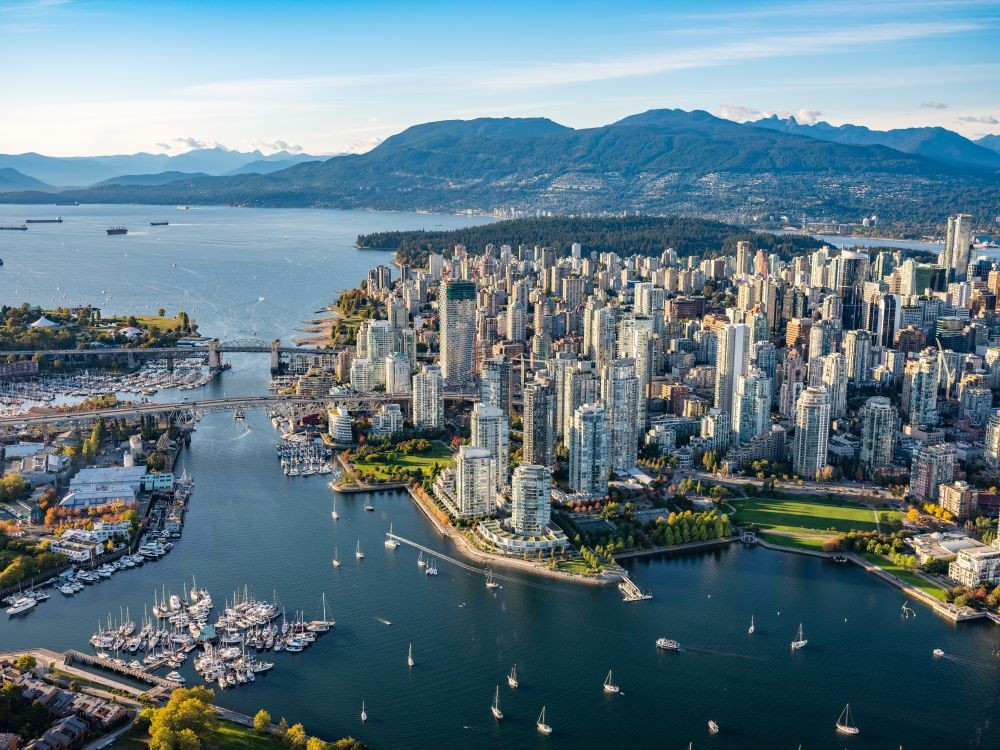 Like their eastern counterparts, Canada's western provinces and territories are a hotbed of industry and intellectual capital. The region's global renown as a government-backed, pro-business magnet of research, innovation, entrepreneurship and academia attracts major domestic and international talent, corporate relocations and growth capital.
As part of a national initiative launched in 2017, Business Events Canada, or BEC, leverages these resources to attract meetings and conferences while also spurring economic development. Aligned with Canada's Trade & Investment Strategy, BEC's collaboration-driven model is organized around seven key drivers of the Canadian economy.
Planners and groups linking to the BEC strategy can open doors and expand dialogues for deeper engagement, connections and ROI in their industries. Here's a primer on the myriad conferencing-related opportunities and specific industry connections your group can leverage in Western Canada's main group destinations.
British Columbia 
Vancouver
Global green leader Vancouver boasts the double LEED Platinum-certified Vancouver Convention Centre and one-quarter of all Canadian clean tech companies. Preeminent areas include hydrogen and fuel cell solutions and wastewater treatment.
Most of British Columbia's largest forestry companies, and 800 mineral exploration enterprises, are headquartered here.
Next-generation leadership from Vancouver's $23-billion information and communication technologies (ICT) sector includes data science and virtual reality. Home to the world's third largest digital games industry, the city is also North America's third-largest film and TV producer.

Photo: Vancouver Convention Centre West Building, which boasts a double LEED Platinum designation; Credit: Tourism Vancouver 
Life sciences excellence includes oncology, infectious diseases and regenerative medicine. Vancouver-based University of British Columbia is home to Canada's largest academic life sciences institute.
In 2018, Tourism Vancouver's pioneering "Be A Host" program became MIND Partnership, or Meeting and Innovation Network of Distinction. Through this program to date, more than 1,500 local hosts have brought medical, technology and other industry gatherings to Vancouver since 1996.
Victoria
Located at the southernmost tip of Vancouver Island, the provincial capital of Victoria has been a natural resources industry leader for more than a century. 
From marine and ocean technologies to ship repair and retrofitting, this scenic Pacific gateway takes full advantage of the surrounding Salish Sea, one of the world's most biologically rich inland waterways.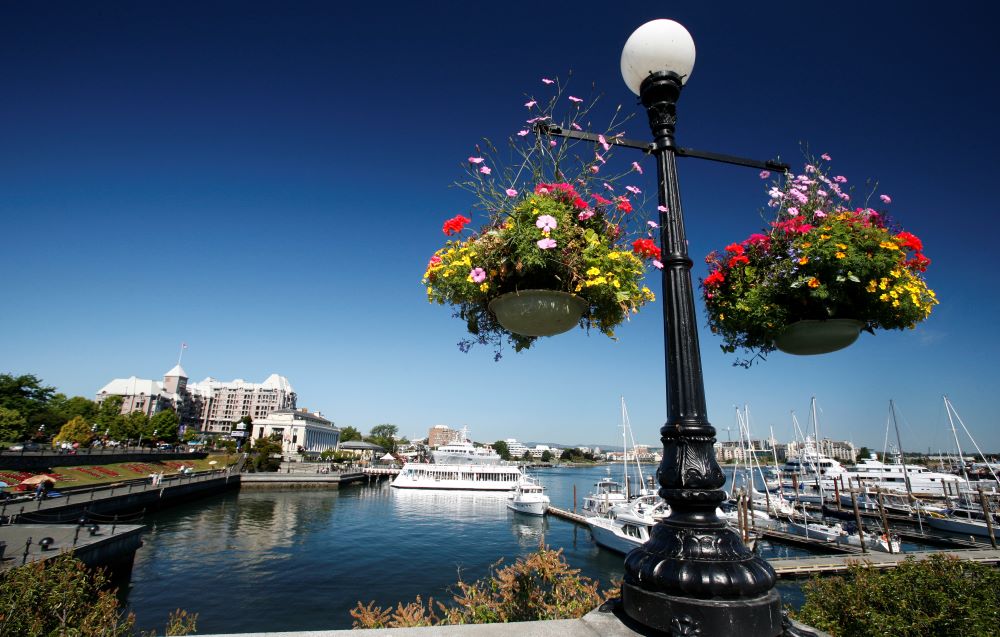 Photo: The Inner Harbour in Victoria. Thanks to its location on the water, Victoria is an industry leader in marine and ocean technologies and ship repair and retrofitting; Credit: Deddeda Stemler
With its own Local Host ambassador program, Victoria offers meetings-ready connections to researchers, academics and experts at the University of Victoria, School of Earth and Ocean Sciences, and Institute of Ocean Sciences/Pacific Geosciences Centre.
Known as "Tectoria" for its rapidly evolving technology sector, Greater Victoria was ranked seventh out of 20 Canadian tech talent markets by the CBRE Group in 2019. According to the Victoria Foundation's Vital Signs report, regional impact from technology is expected to exceed $10 billion by 2030.
[On Topic: Victoria British Columbia Old World Meetings Charm]
Kelowna
Agricultural and wine industry groups will find fertile pairings and possibilities in Kelowna, the principal city of the Okanagan Valley. This scenic vacationland east of Vancouver is home to top-producing fruit farms and 300-plus wineries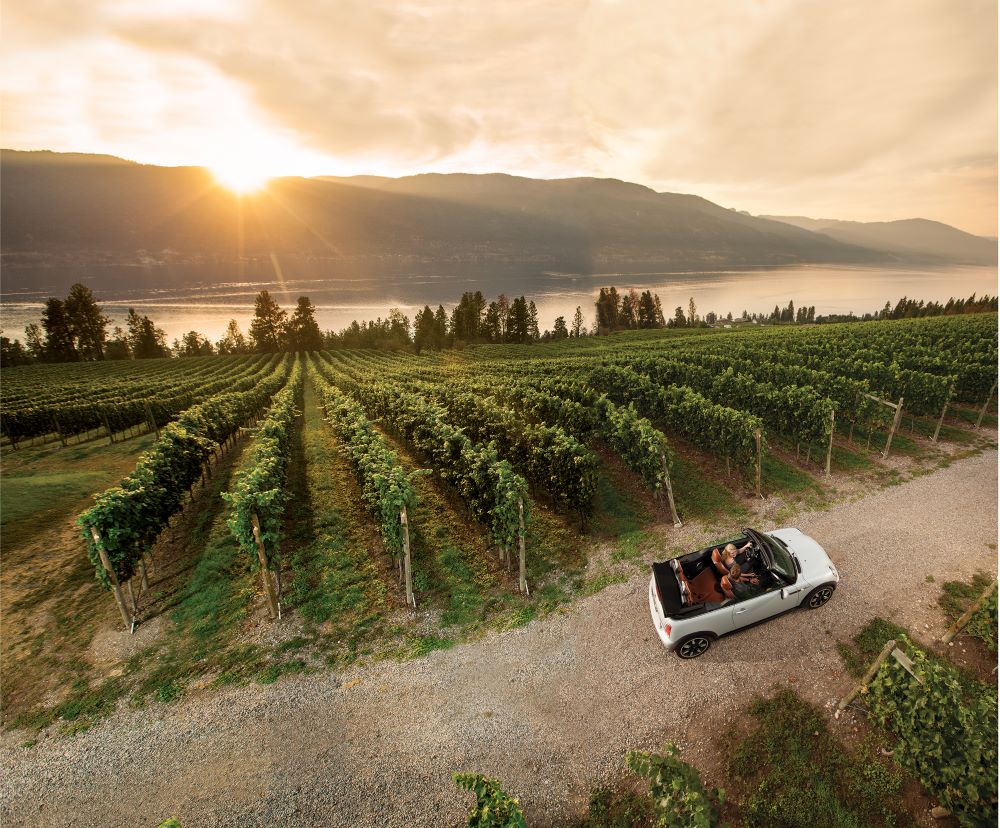 Caption: Kelowna and area wine country, Arrowleaf Vineyards; Credit: tourismkelowna.com via Shawn Talbot Photography
Influential institutions include the Summerland Research and Development Centre, where research has produced innovations in vineyard management, precision apple harvesting, water management, and pest mitigation. The University of British Columbia Okanagan has research centers dedicated to agricultural and viticulture technologies. 
Part of the British Columbia-led national Digital Technology Supercluster initiative, the region is also emerging as a tech hub, with some 600 companies involved in areas ranging from aerospace to app development. 
Alberta  
Calgary
At approximately 165 billion barrels, Alberta's oil reserves are third largest in world, after Venezuela and Saudi Arabia. That makes Calgary the corporate capital of Canada's energy economy, with some 140 headquarter offices focused on energy and oilfield services. Diversification beyond oil and gas also makes Calgary a center of clean tech innovation, including renewable energy and emissions control.
Home to nearly half of all Canadian cattle, Alberta's global leadership in the beef industry puts Calgary at the head of the herd for agri-business innovation too, including animal genetics and crop science. Other priority sectors include the advanced manufacturing of agricultural equipment, drones and aerospace technology.
The Calgary Champion ambassador program connects planners to business leaders in these sectors, plus acclaimed research centers such as the University of Calgary.
Edmonton
Edmonton is another multi-sector powerhouse with diverse plug-ins for groups.
Energy industry specialties include petrochemical and biochemical processing, as well as machinery manufacturing serving the energy/mining, agriculture and construction sectors. As a leading grain exporter, Edmonton is also a preeminent destination for agri-food manufacturing and science.
Healthcare and life sciences are dominant, with some 4,500 companies including Alberta Health Services, Canada's largest province-wide, fully integrated health system.
Leading research departments at the University of Alberta also make Edmonton a major innovation hub for artificial intelligence and machine learning. Other ICT strengths include medical imaging and nanotechnology.
Incorporating Edmonton Tourism, Innovate Edmonton, Edmonton EXPO Centre and recently renamed Edmonton Convention Centre, the Edmonton Economic Development Corporation is focused on accelerating inflow of new business, investment, conference and tourism opportunities.
[On Topic: Expert Tips for Bringing U.S. Meetings to Canada]
Manitoba
Winnipeg
In Canada's heartland, advanced manufacturing is the heartbeat of Winnipeg's economy. Specialties include 3D printing, advanced materials, and transportation. Major players include NFI Group Inc., North America's largest manufacturer of transit and medium-duty buses and motor coaches, including zero-emission buses.   
Canada's mighty aerospace industry is represented across the board. Credentials include the country's largest aerospace composite manufacturing center, engine testing and repair, satellite manufacturing, and solid fuel rocket design.
In September 2020, Winnipeg hosts the annual SWIFT Conference & Trade Show, a premier event for airfield engineering, maintenance and operations.
Agri-food research is also big. Leading institutions include The Richardson Centre for Functional Foods and Nutraceuticals at the University of Manitoba.
Winnipeg's thriving ICT scene includes data collection, machine learning, robotics and interactive digital media and gaming development.

Photo: Robotics is part of Winnipeg's thriving information and communication technology scene; Credit: Tyler Walsh for Economic Development Winnipeg 
Saskatchewan
Saskatoon
As Canada's leading agricultural exporter, this prairie province buzzes with agri-innovation in areas including crop quality and yield enhancement.
Among the world's top biotechnology centers, Saskatoon is home of the preeminent University of Saskatchewan, where distinctions including mapping out the genome sequence for wheat. Available for group tours, the university's Canadian Light Source is a globally preeminent facility for synchrotron research, which uses radiation to study the microstructure and chemical properties of materials. And the university is a global leader in developing vaccines against infectious human and animal disease. 
Purposeful Meetings
On top of its advantages as easy to reach for American travelers, an affordable destination and home to some breathtaking natural landscapes, it's clear that one of Western Canada's biggest draws is the intellectual value it can offer conference groups across a variety of sectors. Groups can leverage the wealth of knowledge and expertise in these industries, and Business Events Canada makes facilitation of connections easy for meeting planners.
[Related: Fairmont Empress Victoria British Columbia]
Good to Know: Canada's 7 Prioritized Business Sectors
The Business Events Canada (BEC) strategy specifically prioritizes seven sectors with 200-plus related industry groups and segments offering opportunities to connect with thought leaders, exchange best practices and more. Is your conference connection on the list? If yes, it may be time to start planning your next conference in Canada. (All dollars Canadian):
1. Contributing $185 billion in GDP, 21 advanced manufacturing industries include robotics, nanotechnology, 3D printing, and Canada's $29 billion aerospace and defense sector.
2. The aerospace and defense sector's specialties include research, leadership in AI, cybersecurity and digital technologies and Canada's leading-edge certification infrastructure.
3. With some $55 billion in exports, 23 agribusiness segments include animal health, craft beer and crop science.
4. Ranked fourth on the Global Cleantech Innovation Index, Canada's pioneering clean tech economy counts renewable energy, smart cities, and green building technologies among 23 segments.
5. Artificial intelligence, cloud computing, cybersecurity, Fintech and digital media are among the bright stars of the $181 billion information and communication technologies (ICT) sector.
6. Global excellence in life sciences research and innovation includes biotech, pharmaceuticals, infectious disease therapies and medical devices.
7. Canada is a champion of sustainable natural resources management and development. Nearly 40 market segments include world leading energy, minerals and metals production, along with ocean and forestry products.
Connect:
ALBERTA
Banff & Lake Louise Tourism | 403.762.8421
Edmonton Economic Development Corporation | 780.424.9191
Meetings + Conventions Calgary | 403.263.8510
Travel Alberta | 403.648.1000
BRITISH COLUMBIA
Tourism Richmond | 604.271.8280
Tourism Kelowna | 250.861.1515
Tourism Vancouver | 604.682.2222
Tourism Victoria | 250.953.2033
Tourism Whistler | 604.932.0606
MANITOBA
Tourism Winnipeg | 204.943.1970
Travel Manitoba | 204.927.7800
SASKATCHEWAN
Tourism Regina | 306.789.5099
Tourism Saskatchewan | 306.787.9600                
Tourism Saskatoon | 306.242.1206
Read Next: Western Canada Meetings Destinations New Facilities