COVID-19 Contact Tracing Made Easy, and Discreet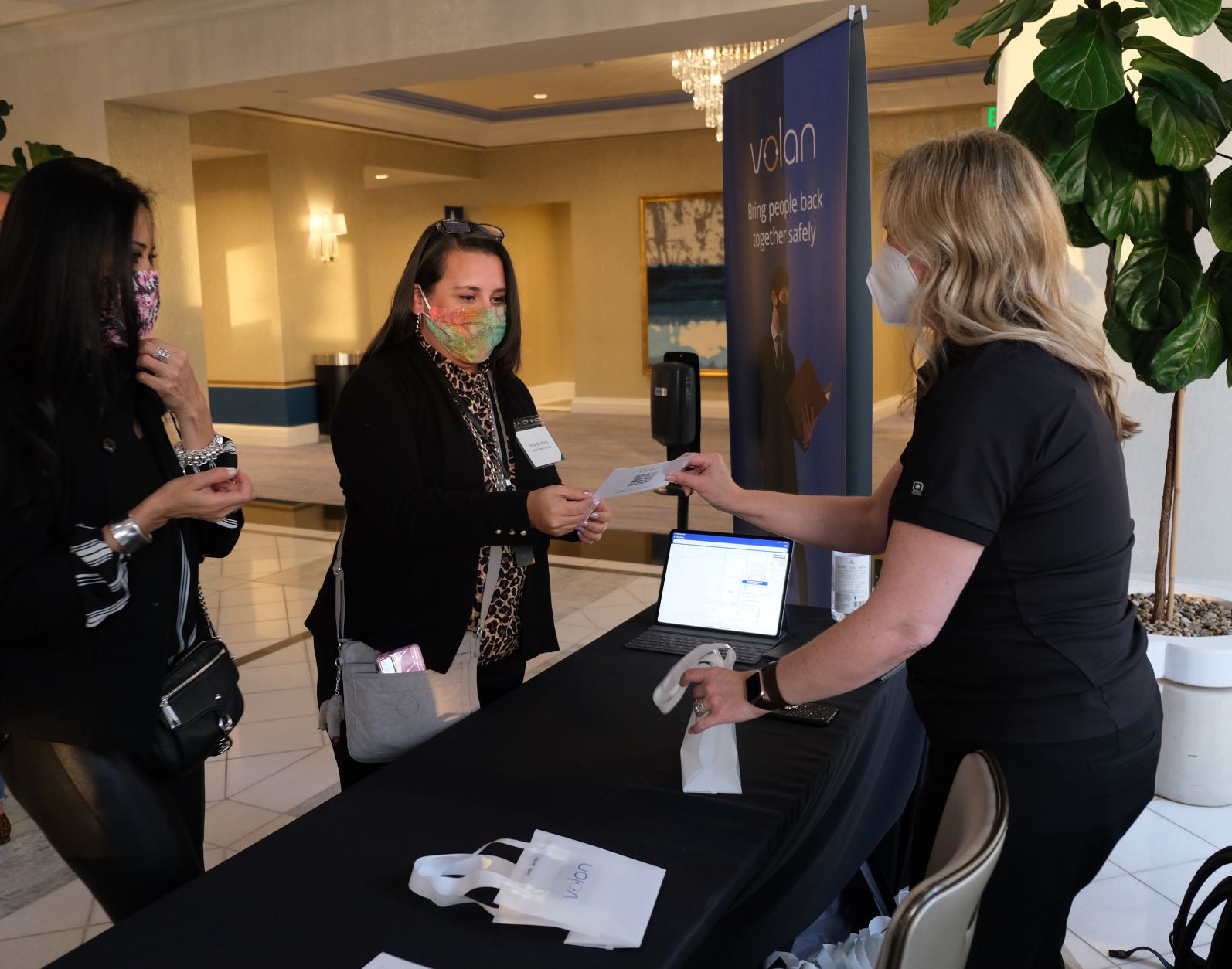 Photo courtesy of Volan Technology
In the pandemic era, safety is paramount for any meeting, and the last thing a meeting planner wants to do is send out a mass email alerting all attendees to potential COVID-19 exposure.
We've all seen those emails—that's one distribution list no one wants to be on.
With the notion of in-person meetings beginning to register a pulse, contact tracing and onsite testing is a key tool for meeting organizers to use both to protect the health and safety of attendees onsite and also help persuade concerned potential attendees that a meeting is incorporating stringent protocols and other measures.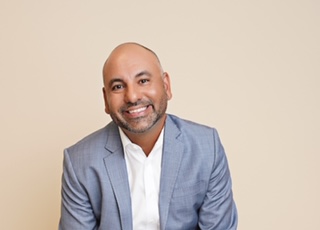 "In meetings, we've done a good job at PPE and social distancing, but when we look at contact tracing, what is the current situation?" asked Tony Yousfi, vice president of hospitality sales for Volan Technology. "The old way was to send a blanket email to all of the attendees that someone got COVID, so everyone needs to go get tested. What does that do to the psyche of attendees? These days that whole building confidence of getting back into the swing of things is so important."
Volan Technology offers the Bluetooth-enabled, mesh network Volan Positioning System, which allows meeting organizers to gauge exposure levels of specific attendees based on proximity, frequency and duration of the interactions between those infected with COVID-19 and others.
[Related: Tap This Rapid Onsite COVID Testing Service]
"The whole thing is speed," Yousfi said. "We have to reach out to those of the highest risk the quickest. This provides tools that we can use to reach the most vulnerable the fastest and get you the analytics the quickest."
How Volan's Contact Tracing Works
A key difference of the Volan system is that it does not use a smartphone interface or rely on facility Wi-Fi, or even electricity, to operate.
Volan builds its own mesh network in a facility to incorporate geofencing technology, placing sensors throughout designated areas. The sensors operate on batteries, and since they use a Bluetooth 5 mesh network, they don't rely on what might be spotty Wi-Fi coverage. Attendees are issued a credit-card-size sensor that can slip into a lanyard.
"Think of it as an invisible fence," Yousfi said. "We build zones and then everyone is assigned a number, and because privacy is huge, the only people that know that number is HR staff or the meeting planner. If there's an outbreak, the only way they can access that number is via a double-encryption key.
"We tell everyone prior to the meeting so all attendees understand," Yousfi said. "And as soon as you leave the meeting area, the tracking is off."
Yousfi said that privacy concerns such as temperature monitoring can also be turned off if attendees request it.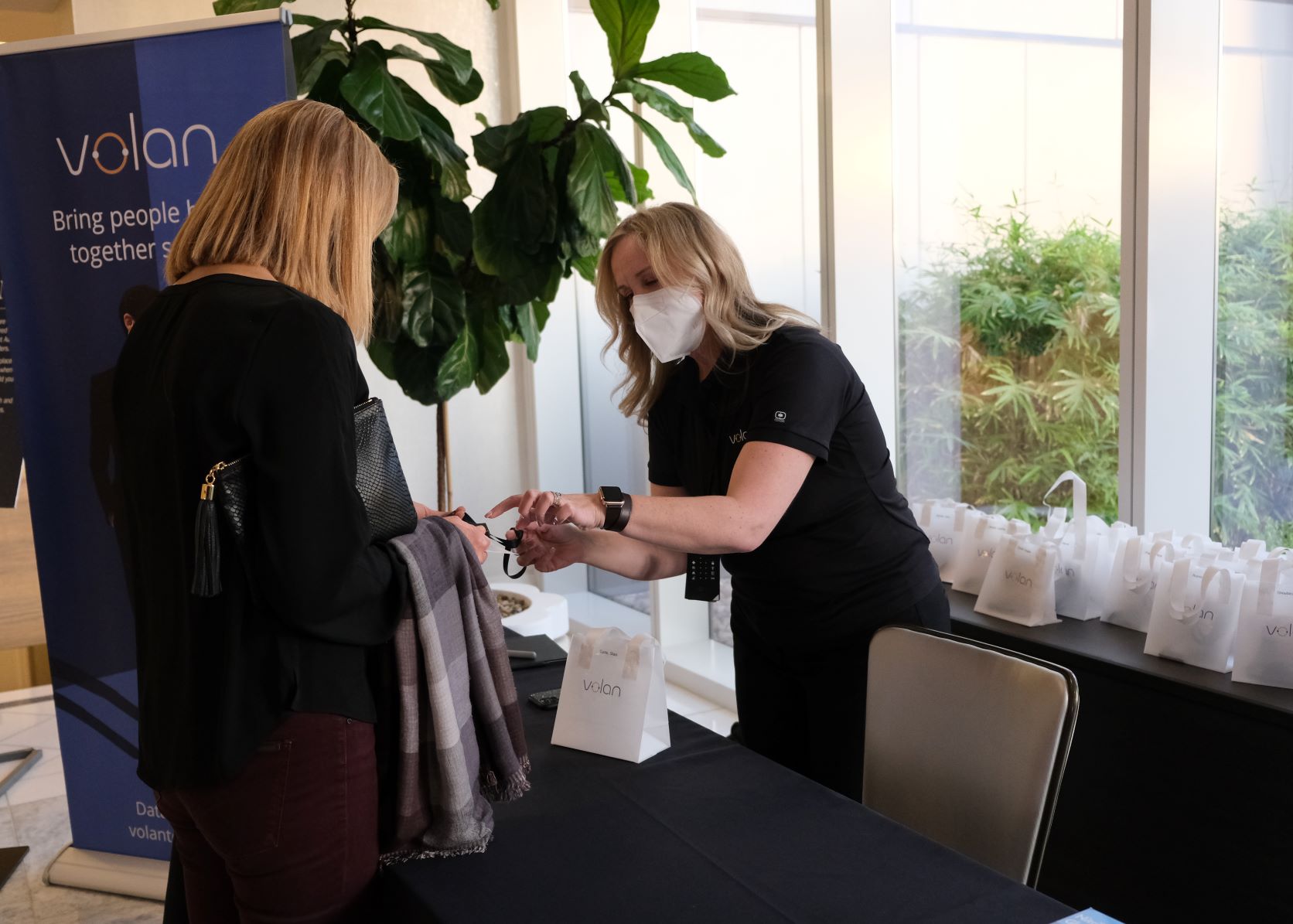 Volan Technology typically sets up in an area next to registration to distribute the sensors and provide an informational package. The sensors are charged ahead of time and typically stay charged long enough for a three-day meeting. USB charger cords can be distributed to attendees to self-charge their sensor if the meeting is longer than three days in duration.
Volan dedicates a staff to set up and run the program during the duration of the event.
Meeting organizers can access analytics via a dashboard on an iPad, with only approved personnel able to apply the number system double-encryption code to discover the names of infected or potentially exposed attendees. Meeting organizers can then alert them onsite about potential exposure.
Yousfi said the cost of the system is between $17-$20 per attendee, per day, with the lower range valid for groups of more than 200.
An added bonus is that the Volan Positioning System also operates as a traditional attendee behavior tracking system, so planners can collect information showing booth traffic and flow. Analytics can be shared with exhibitors and help with pricing and sponsorships.
The system can also monitor the amount of people in a room, so if local regulations require, say, only 50% capacity, meeting planners will be alerted if a room is in violation and can take measures to decrease the number of people.
[Related: Back to Business Experiential Forum With ALHI: One Editor's Experience With Face-to-Face Meetings]
Volan Positioning System in Action
ALHI used the Volan contact tracing system for its January 28-29 Annual Staff Meeting held at the Fairmont Austin hotel. The meeting attracted approximately 50 attendees.
Yousfi said ALHI incorporated sensors in areas that included breakout rooms, the restaurant and bar, and at the general reception.
"In addition to testing, contact tracing is a critical tool in planning for the short term," said Michael Dominguez, President & CEO of Associated Luxury Hotels International (ALHI). "Volan offered a solution that is affordable, nomadic and, most importantly for a planner, managed completely by their team."
Download Our Free eHandbook: The New Normal