A History of DEI Acts, Bills and Executive Orders as Biden Begins Term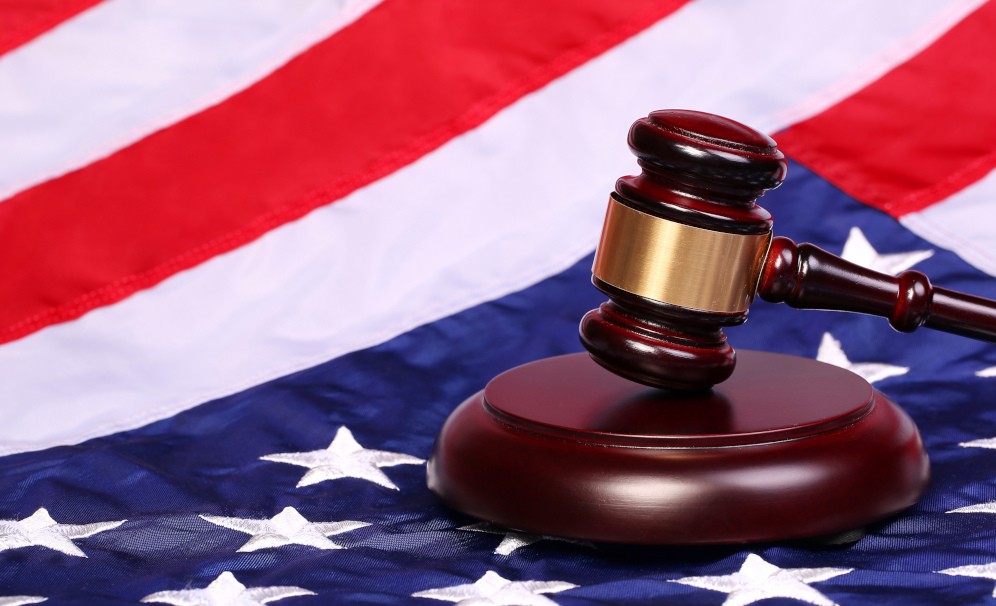 Editor's Note: This is the fifth article in a DEI series authored by Greg DeShields and Zoe Moore, exploring diversity, equity and inclusion issues in the meetings and hospitality industry, as well as its larger role in U.S. society. 
As we began writing this article contemplating the future of Diversity Equity and Inclusion, President Joseph R. Biden signed the Executive Order on Advancing Racial Equity and Support for Underserved Communities Through the Federal Government. 
He stated the following: "I believe this nation and this government need to change their whole approach to racial equal—equity. We need to open the promise of America to every American. And that means we need to make the issue of racial equity not just an issue for anyone department of government; it must be the business of the whole government." 
His inspiring and coherent speech was much needed after years of divisive rhetoric from the previous administration. We all know the intensity of 2020, but many may lack insight into why the last four months, September 22, 2020-January 23, 2021, were incredibly challenging for what we are seeking to achieve in the hospitality industry and across the entire business ecosystem.  
We're going to take a step back from focusing on the meetings and hospitality industry in this edition. This article will discuss how acts, bills and presidential executive orders significantly influence Diversity, Equity and Inclusion.  
We will explain how acts, bills and executive orders work, share the history of Diversity, Equity, and Inclusion-focused executive orders, discuss how time was nearly rewound to the pre-Civil Rights era, and conclude on the topic of how the cancel culture has redeemed itself in preparation for the signing of the Equality Act.
[Related: DEI in Tourism and Hospitality: A Look Back and Forward]
Executive Orders 
Article II of the Constitution vests the president's executive power, giving him the ability to oversee and direct the various aspects of the executive branch. An executive order is a signed, written and published directive from the president of the United States that regulates the federal government's operations. Executive orders are not legislation; they require no Congressional approval, and Congress can only create legislative barriers that interfere with but cannot overturn them. The constitution sets forth the expectation that the president will act responsibly in support of existing laws rather than the opposition; if an executive order conflicts with existing laws, it can be invalidated.  
Act 
A proposed law is a bill that can become an act. The bill contains amendments to legislation from various sources, including but not limited to government departments, committees, community groups, lobbyists, corporate or private representatives. Once the bill is passed in both chambers of Congress (House of Representatives and Senate), then signed into law by the president, or passed over his veto, it becomes law.  
History 
The most well-known executive order is the Emancipation Proclamation, which resulted in the 13th Amendment. Issued approximately 158 years ago by President Abraham Lincoln on January 1, 1863, passed by Congress on January 31, 1865, and ratified on December 6, 1865, the Emancipation Proclamation abolished the 244-year institution of slavery in North American colonies that some records claim to have begun in 1619.  
It took another 75 years for additional executive orders, bills or acts to be signed or ratified that addressed racial discrimination and civil rights for all Americans. 
Currently, The Equality Act, which will amend Title VII and other laws, is intended to explicitly include discrimination based on sexual orientation and gender identity as illegal forms of discrimination. It is important to note that not all historic executive orders are pursued through legislation but tend to precede acts while serving as an indicator of where social progress is headed in the United States of America.  
A Timeline of Historic Executive Orders 
1941: President Franklin Delano Roosevelt: Executive Order 8802 
Outlawed discrimination based on race, color, creed and national origin in the federal government and defense industries. 
1961: President John F. Kennedy: Executive Order 10925 
Enforced equal employment opportunity and affirmative action without regard to their race, creed, color or national origin.  
1969: President Richard M. Nixon: Executive Order 11458 
Established the Office of Minority Business Enterprise (OMB), a federal agency dedicated exclusively to minority business enterprise.  
2002: President George W. Bush: Executive Order 13279 
Permitted religious affiliation preference in hiring practices that remained in compliance with non-discriminatory laws. 
2014: President Barack H. Obama: Executive Order 13665 
Prohibited federal contractors and subcontractors from discriminating based on sexual orientation or gender identity. 
As presidential power has expanded over the decades and chronological numbering began in 1908, 13,700 executive orders have been issued. Those in the list above either morphed into the Civil Rights Acts of 1964 or were not overturned because existing statutes supported them.
[Related: The Critical Importance of Diversity, Equity and Inclusion in the Meetings and Hospitality Industries]
A Date Which Will Live in Infamy 
On December 8, 1941, at 12:30 p.m., President Roosevelt addressed a joint session of Congress and the nation via radio describing the December 7, 1941, attack on Pearl Harbor as "A date which will live in infamy." You'd have to be in your late 80s to remember that day, but many of us alive now were intently glued to the television when we heard those words echoed again on January 8, 2021.  
Two days following a rally in support of the former president that turned violent at Capitol Hill, newscasters and writers struggled to find the words to describe the attack that was not carried out by a foreign enemy but by Americans claiming to be patriots. As it is now correctly identified, the insurrection was not a protest or rally; it was a calculated attempt to disrupt a democratic process and an act of insurrection against the U.S. government. Some may have been surprised, but this incident had been marinating for four years.  
It began to boil over when an executive order issued September 22 attempted to ban diversity training amongst the following:  
Banned the use of the term "white privilege" and any training that was believed to be "rooted in the pernicious and false belief that America is an irredeemably racist and sexist country."  
It called for an investigation by the Office of Federal Contract Compliance Programs, which oversees federal contractors for the Labor Department, to investigate contract recipients who have implemented initiatives to increase Black professionals' representation in leadership roles.  
It implemented a hotline to receive complaints from employees within companies who felt their organizations failed to comply with the executive order.  
As Diversity Equity and Inclusion practitioners and advocates, this was a significant upset to progress made in 2020. Certain headlines and supporters of the executive order attempted to downplay the impact the executive order was trying to accomplish. Still, it was evident that it was intended to be a stamp of the "Make America Great Again" slogan on the White House lawn. Like inciting the insurrection, the executive order was another propellant to fanning division's flames.  
It seemed we momentarily took a time machine back to the Jim Crow Era around that time. A time when Black, Indigenous and people of color were stripped of all rights of being recognized as fully human—when education was littered with lies that upheld a romanticized version of history, one that refused to identify white supremacy as the horrific social attitude that carried out heinous acts from lynching, church fires and assassinations.  
Yet as we returned to the present, that one attempt resulted in a reward that sealed the fate of a figure the majority is happy to no longer see hold office. That gesture that awoke many sleeping giants and willfully ignorant that could no longer deny Diversity, Equity and Inclusion is a matter of national security.  
A New Day
The Executive Order on Advancing Racial Equity will, for the first time, advance equity throughout our federal policies and institutions. It focuses on the full range of extended underserved communities and overlooked: Black, Indigenous, people of color; persons with disabilities; individuals of the LGBTQ community; religious minorities; and impoverished residents of rural, urban and suburban communities. 
Advancing equity requires a systematic approach to embedding fairness in decision-making processes, executive departments and agencies. Together, they must recognize and work to redress inequities in their policies and programs that serve as barriers to equal opportunity.  
Notable Sections of the Executive Order: 
Sec. 4: Identifying Methods to Assess Equity 
Sec. 5: Conducting an Equity Assessment in Federal Agencies 
Sec. 6: Allocating Federal Resources to Advance Fairness and Opportunity 
Sec. 7: Promoting Equitable Delivery of Government Benefits and Equitable Opportunities 
Sec. 8: Engagement with Members of Underserved Communities 
Sec. 9: Establishing an Equitable Data Working Group 
The Biden administration's policy strategy is that the federal government will pursue a comprehensive approach to advancing equity for all, focusing on Black, Indigenous people of color and all that have been historically underserved, marginalized and adversely affected by persistent poverty and inequality. This strategy is intended to go a long way in advancing equity, civil rights, racial justice and equal opportunity by the whole government. 
As we continued to listen, President Biden went on to say the following: 
"Looking to the weeks ahead, I will be reaffirming the federal government's commitment to diversity, equity and inclusion, and accessibility, building on the work we started in the Obama-Biden administration."  
President Obama said the following about his signature DEI executive order:
"Our Nation derives strength from the diversity of its population and its commitment to equal opportunity for all. We are at our best when we draw on all parts of our society's talents. Our most significant accomplishments are achieved when diverse perspectives are brought to bear to overcome our most significant challenges." 
President Barack Obama, Executive Order 13583 
The 'Cancel Culture' Redeemed 
Rescinding never sounded sweeter than it did on January 26, when President Biden signed this executive order that CANCELED the previous restrictions, investigations and tools of divisiveness. 
Cancel culture refers to the widespread practice of withdrawing support for (canceling) public figures and companies after they have done or said something considered objectionable or offensive. 
Professionals may have thought the call for compliance would not impact them, but the list of companies who responded promptly was alarming. Like many industries, the meetings, events and tourism sectors cannot avoid accountability for being strategically committed to the training needed to create equitable workplaces.  
The "cancel" culture may seem harsh and irrational, but the alternative of being passive no longer suffices. Claiming that it is too "political" to discuss at work is "scapegoating" the responsibility of being aware of how decisions made by the nation's highest position influences the way we conduct business. President Biden has redeemed the "cancel" culture with this executive order and stated that he would fire anyone on the spot for mistreating anyone else.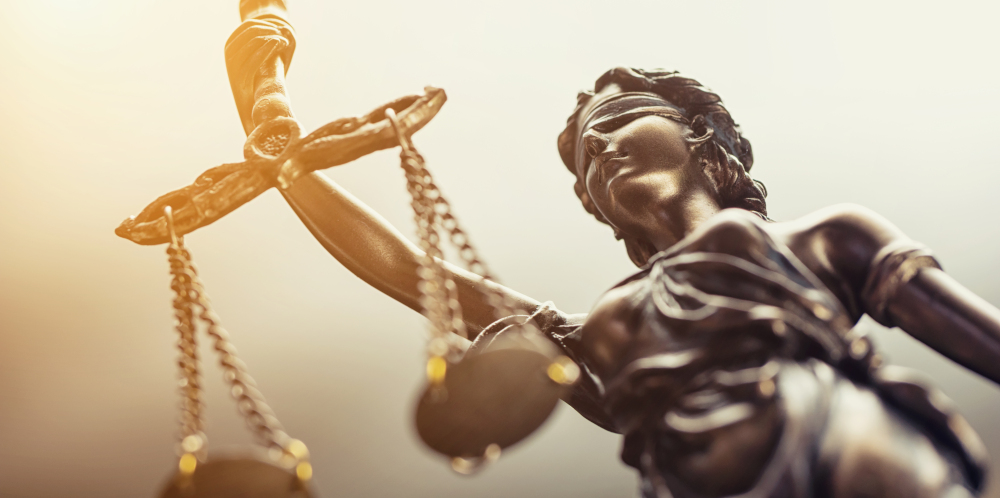 Next Steps 
Now that the executive order is issued. Another crucial piece of legislation is awaiting to be signed by the president is the Equality Act. Plus, there are a few pending bills that need to move to acts.  
Are you old enough to remember the 1976 Schoolhouse Rock! A segment titled "I'm Just a Bill!" featured the memorable song written by Dave Frishberg, "I'm Just a bill. "I am a bill, yes I am only a bill, and I am sitting here on Capitol Hill."  
Most ideas for new laws, called legislative proposals, are in the form of statements and are labeled as H.R. (House Resolutions). 
H.R. 77: 117th Congress (2021-2022), ACCESS Act. To amend the Americans with Disabilities Act of 1990 to promote compliance through education.  
H.R. 8698: 116th Congress (2019-2020), Justice for All Act of 2020. To amend the Civil Rights Act of 1964 to clarify that disparate impacts on specific populations constitute a sufficient basis for rights of action under such act and for other purposes. 
H.R. 2574: 116th Congress (2019-2020), Equity and Inclusion Enforcement Act of 2019. This bill authorizes private civil causes of action for disparate impact violations (to the same extent as intentional violations) of federal regulations of general applicability that prohibit discrimination on the ground of race, color or national origin in programs or activities receiving federal financial assistance. 
This brings us to S.788, the Equality Act, sponsored by Sen. Jeff Merkley [D-OR] and introduced on March 13, 2019. It passed the United States House of Representatives on May 17, 2019, in a bipartisan 236–173 vote. However, the United States Senate did not act upon the bill after receiving it; even if they had, a presidential veto threatened its passing. After passing Senate on May 20, 2019, the legislation awaits review by the  
Judiciary Committee
When signed, the bill prohibits discrimination based on sex, sexual orientation and gender identity in areas including public accommodations and facilities, education, federal funding, employment, housing, credit and the jury system. Specifically, the bill defines sex, sexual orientation and gender identity among the prohibited categories of discrimination or segregation. 
The bill expands the definition of public accommodations to include places or establishments that provide (1) exhibitions, recreation, exercise, amusement, gatherings or displays; (2) goods, services or programs; and (3) transportation services. 
The bill allows the Department of Justice to intervene in federal court's equal protection actions on sexual orientation or gender identity. 
The bill prohibits an individual from being denied access to a shared facility, including a restroom, a locker room and a dressing room, according to the individual's gender identity. 
The historic passage of the Equality Act by the U.S. House of Representatives was a significant milestone for equality. Its introduction to the 117th Congress then subsequent signing by the president will amplify the continuation and value of Diversity, Equity and Inclusion in every facet of our lives.  
Call to Action  
Now that you have been presented with clarity on how acts, bills and executive orders impact the entire business ecosystem, we must identify that the language of both President Biden's executive order and the Equality Act correlates directly to each of us. 
As guardians of a people-centric industry, our responsibility as meetings and events professionals is to be introspective of our personal and professional commitment. To paraphrase: We need to open the promise of America to every American and ensure that discrimination is eradicated in every form throughout every institution, private and public, to ensure equity.   
References:  
H.R.2574: Equity and Inclusion Enforcement Act of 2019  
Schoolhouse Rock: I'm Just a Bill  
Remarks by President Biden at Signing of an Executive on Racial Equality 
The Power of the President: The Roles of Executive Orders in American Government 
President Biden signs Executive Order on Preventing and Combating Discrimination on the Basis of Gender Identity or Sexual Orientation  
"A Date Which Will Live in Infamy,"  National Archives  
Remarks by President Biden at Signing of Executive Orders Strengthening Americans' Access to Quality, Affordable Healthcare  
Executive Order 13583-- Establishing a Coordinated Government-wide Initiative to Promote Diversity and Inclusion in the Federal Workforce  
Read Next: Greg DeShields Brings a Career Dedicated to DEI to Tourism Diversity Matters