Tourism Diversity Matters
The leadership and Board Members of the new Tourism Diversity Matters initiative reads like a who's who of the MICE industry and beyond:
Chairman of the Board: Elliott Ferguson, President & CEO, Destination DC
Founder: Mike Gamble, President & CEO, SearchWide Global
Executive Director: Greg DeShields, Executive Director, PHL Diversity
Inaugural Board of Directors:
Dr. Brandi Baldwin, CEO, Millennial Ventures Holdings
Debra Blair, Director of Organizational Diversity, Equity & Inclusion, Temple University School of
Sport, Tourism and Hospitality Management
Ray Bloom, Chairman, IMEX
Cathy Breden, CAE, CMP, CEM, EVP & COO, International Association of Exhibitions & Events;
Chair-Elect, Events Industry Council
Amy Calvert, CEO, Events Industry Council
Gregg Caren, President and CEO, PHLCVB
Mark Cooper, CEO, International Association of Conference Centers; Chairman, Events Industry Council
Melissa Cherry, COO, Destinations International
Roger Dow, President and CEO, US Travel Association
Christine Duffy, President, Carnival Cruise Line
Mike Gamble, President and CEO, SearchWide Global
Al Hutchinson, President and CEO, Visit Baltimore
Sherrif Karamat, President and CEO, PCMA
Michelle Mason, FASAE, CAE, CQIA, President and CEO, Association Forum
Brad Mayne, President and CEO, International Association of Venue Managers
Lynette Montoya, President and CEO, Latino Hotel Association
Carrie Freeman Parsons, Chair, Freeman
Leah Smiley, President, Society for Diversity, Inc.
Brian Stevens, CEO, ConferenceDirect
Paul M. VanDeventer, President and CEO, Meeting Professionals International
Telesa Via, VP, Sales, Kimpton Hotels and Restaurants
Carl Winston, Director of the L. Robert Payne School of Hospitality & Tourism Management, San Diego State University
Greg DeShields Brings a Career Dedicated to DEI to Tourism Diversity Matters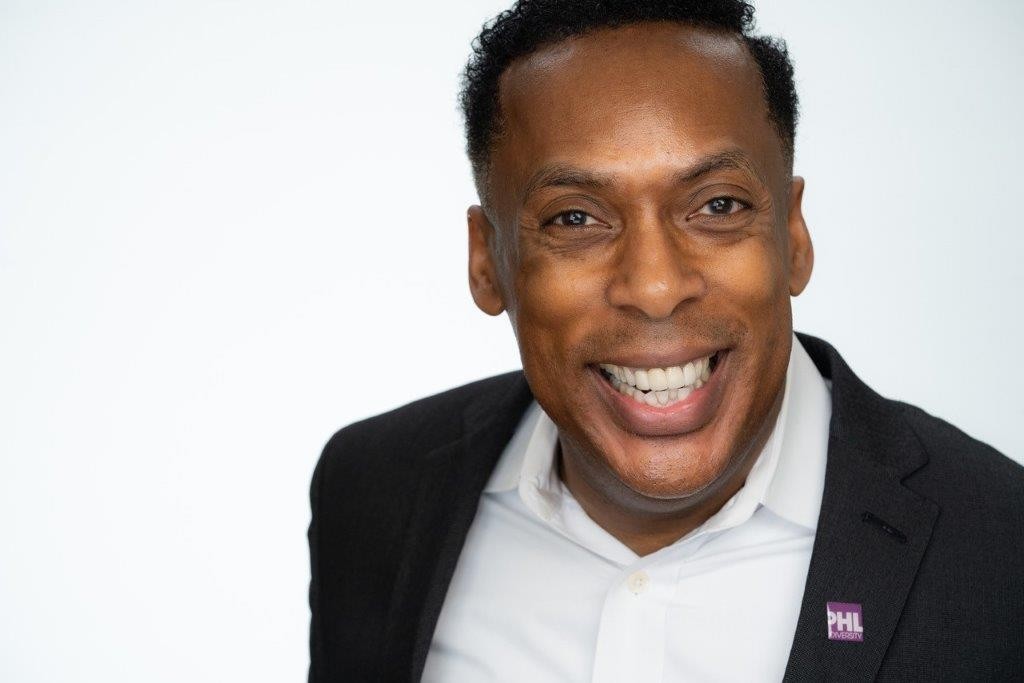 Greg DeShields, Executive Director, Tourism Diversity Matters; Credit: Greg DeShields
A career-long leader in bringing diversity, equity and inclusion (DEI) education—and change—to tourism and related industries, Greg DeShields is starting a new posting as executive director of Tourism Diversity Matters (TDM), which counts a who's who in the MICE world and beyond as stakeholders. 
"It's yet another evolution in my career in embarking on something different but still being connected to what I need to do," said DeShields, who has headed the Philadelphia CVB's PHL Diversity effort since 2014 and was named a 2020 Meetings Today Trendsetter for his DEI work. "This is the first time the industry has had an organization that is looking at diversity, equity and inclusion as its full-time mission." 
TDM boasts meetings industry leaders who have been on the forefront of DEI advocacy for years—such as TDM Chairman of the Board Elliott Ferguson, president and CEO of Destination DC, who was one of the Black meetings industry leaders who produced the "Black Industry Leaders Open Letter on Systematic Racism" in the wake of the George Floyd killing and Black Lives Matter protests—and a roster of board members representing the top positions at all of the major meetings industry associations and major supplier companies.
"Over the years, they've all done something, but that's not their core business—it's not what they do," DeShields said of the inclusion of the top industry executives. "Currently there's no organization that owns that, so the hope is that those organizations will start to drive their DEI efforts to TDM."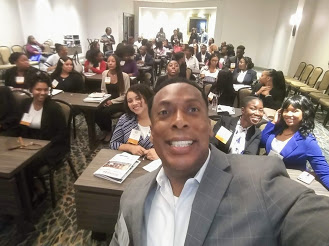 DeShields pointed out that the board is not entirely composed of leaders from traditional MICE organizations, with members such as Dr. Brandi Baldwin, CEO of Millennial Ventures Holdings, and Leah Smiley, president of the Society for Diversity, and representatives from the world of higher education joining the effort. 
"It's having a collective approach," DeShields explained. "The thought is not to have it just be specific to our industry. Let's look at it from a DEI perspective and how that impacts our industry. 
"The other part of it is it's not built to compete with anyone—it's meant to collaborate," DeShields added. "We're not going to compete with anything they do, but perhaps we can help improve their efforts. That's the role we play—to amplify that voice." 
DeShields also co-authors a monthly column for Meetings Today with fellow DEI leader Zoe Moore.
[Related: The Critical Importance of Diversity, Equity and Inclusion in the Meetings and Hospitality Industries] 
A History of Advocating for Inclusion 
DeShields comes to his new position with a lengthy resume of advocating for DEI and education in the hospitality, tourism and meetings industries. 
Before joining PHL Diversity, DeShields was an adjunct professor at Philadelphia's Temple University School of Sport, Tourism and Hospitality Management, a position he still holds and cherishes because it allows him to pass on his knowledge and mentor the next generation of hospitality industry professionals.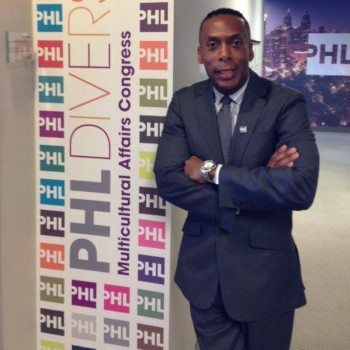 "I'm a big advocate for having students think beyond the operational area of this industry," he said. "It's easy in an academic environment to think utopia would be being a general manager, but there's more than that. There's more you can give to this industry than just running a hotel, and I constantly include that in my remarks to my students. There's other things strategically about the growth of the industry that you can contribute to." 
DeShields also worked in multicultural affairs at Temple, reaching out to Philadelphia's African American and Asian communities, and has long been active in and is currently on the board of directors of Philadelphia OIC, a vocational school that serves the unemployed, underemployed, homeless and disadvantaged youth and adults in the Greater Philadelphia area. 
"I was able to understand what the hospitality industry was all about and how I could get involved in getting people into this industry who otherwise were marginalized and excluded from that," DeShields said of his work with Philadelphia OIC. 
One gripping story from his work at Philadelphia OIC is from a man who contracted HIV while in prison before turning his life around at the vocational school. 
"He said if it wasn't for OIC, I would've died," DeShields remembered. 
DeShields graduated from premier hospitality school Johnson & Wales University in 1980 with a bachelor's degree in Hospitality Management, after earning an associate degree in Hotel and Restaurant Management two years prior. During his career, he has obtained a variety of professional certifications, such as a Certified Diversity Executive from the Society of Diversity; Certified Hospitality Educator from the American Hospitality & Lodging Association (AHLA); and Certified Hotel Owner from the Asian American Hotel Owners Association (AAHOA) after teaching the AAHOA Certificate in Hotel Ownership program as an instructor for HospitalityEducators.com. 
"Through all of that it's evolved, through the civil rights movement and multiculturism," DeShields said. "And as the industry evolves, so do you. By getting my credentialling in that space and focusing my skillset on that, I get to the opportunity of TDM." 
Goals of Tourism Diversity Matters 
Fresh off the February 1, 2021, launch of TDM, DeShields said the organization's next move is to engage its board of industry leaders to establish realistic and measurable priorities, and then look at organizations that contribute to the meetings and tourism industry to further their involvement. 
A top priority will be collecting research and data from all of the organizations to consolidate that information when applicable. 
"This will allow us to provide usable, relevant data for decision-making to move our industry forward," DeShields said, adding that each organization involved with TDM can bring something specific to the table that makes the overall collaboration all the more powerful. 
"There may be 10 things that they do, but there's one thing that they do outstanding," he offered. "When you bring all of these leaders together, you can understand how you can bring this across the industry, and how you can collectively come together." 
The Importance of Mentorship 
While acting as a mentor for scores of students and others getting their start in the hospitality and tourism industry, DeShields singles out his mentor, Valerie Ferguson, as being critical in his development. 
[Related: How to Recruit Underrepresented Professionals for the Next Generation of Leaders]
Ferguson, now director of lodging with Walt Disney Parks and Resorts, was the first African American to hold the position of vice chairwoman of the American Hotel and Motel Association (now AHLA) trade group. DeShields worked with her when he was in management training for Hyatt and she was the front office manager of the Hyatt Regency Atlanta.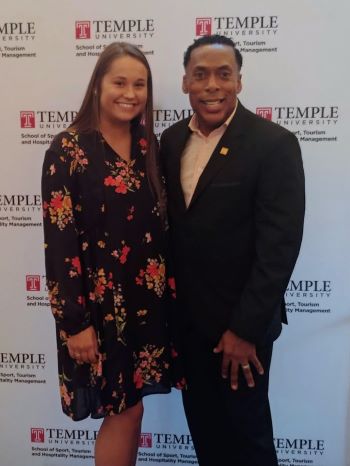 "In cities like Atlanta, the idea of a Black woman leading a 900-room hotel's front office was amazing," DeShields said. "As an African American navigating your way through this industry, it can be extremely difficult and challenging, but I think it's important that there are role models and mentors that can guide you through the industry. I feel very passionate on the mission of being a role model because I know what that role odel has been to me. Without Valerie, all those challenges I never could have overcome.
"We have a responsibility to provide insight and direction," DeShields stressed. "The issues of diversity, equity and inclusion will only continue to evolve in this country, and an organization like TDM builds even greater resources for people that have heard this is a great industry—where they get the resources to take that to the next level. It's important for us to build the blocks where they're going to be successful in the future. 
"From that perspective, I see it as part of my DNA as a person," DeShields concluded. "I want to encourage that next level of Black leaders to step up and overcome whatever the industry throws at them." 
Read Next: A History of DEI Acts, Bills and Executives Orders as Biden Begins Term