10 Risk Management Tips for the In-Person Meetings Ramp-Up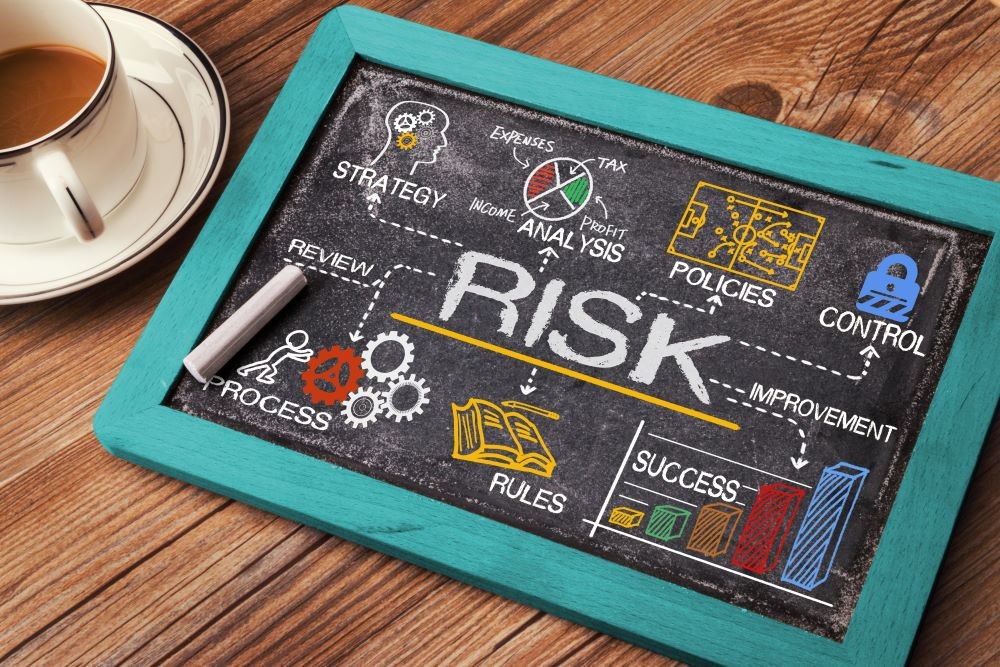 Resiliency means being prepared for tomorrow.  
To thrive in the "next normal," the meetings and events industry needs a complete mindset shift in order to design events that are resilient. Truly agile organizations must apply lessons learned from the COVID-19 pandemic to build a future that is resilient, flat and fast—ready for any new crisis.  
In conjunction, event planners must put attendee safety first and the entire events industry supply chain must collaborate in safety planning to re-establish attendee confidence in face-to-face events.  
Though it is uncertain whether in-person meetings will resume at high levels in 2021, here are my must-knows to build resilient events in 2021. 
1. Base face-to-face event design on legal duty of care standards 
Organizers have a legal duty of care in building their events to research, to inform, to recommend and to plan. Examine, discuss and prepare for all possible vulnerabilities for each specific event. Seek out best-practice partners, such as venues with the GBAC Star and AHLA Safe Stay certifications, which will help mitigate liability from transmission of illness.  
2. Do a vulnerability study for every meeting 
Develop key risk metrics for location, event size, purpose and demographics. Use those metrics to determine if your event should be face-to-face, small or large, virtual, hybrid or rescheduled.  
3. Work with leaders who champion a sense of urgency, momentum and resilience 
Strong leadership will work jointly with the event's supply chain to achieve a unified risk management strategy.
4. Look back to look forward 
Create your risk management strategy by analyzing your previous events for vulnerabilities and liabilities. Adapt your processes to integrate the duty-of-care standards into the process.  
5. Include all partners in your supply chain and create a single crisis management playbook 
Make a list of all participants in the event—food and beverage, security, AV production, transportation, venue cleaning, first responders and others—and require pandemic and crisis risk management strategies from all parties. Identify and engage with these resources and responders early in the RFP process, sharing all non-confidential emergency protocol and integrating it into one universal risk management playbook.
[Related: Site Inspections During a Pandemic: A COVID-19 Meetings Safety Checklist]
6. Add and/or update force majeure clauses in all contracts 
Learn how to analyze force majeure clauses, make edits for attorney review and include additional safety and security language to protect the organization and create resilience for the future.  
7. Gain stakeholder support to explain the "why" of the event early in the event design stage 
Construct a definitive communication strategy that clearly states the purpose of the event and is agreed upon by all stakeholders. Once you have your purpose, examine whether it can ONLY be achieved with a live event, or if other options would better serve.  
8. Reconfigure your face-to-face events with digitization, wellness, sustainability and safety 
Do all that you can to create a safe face-to-face meeting by following local, national, and international guidelines. Create metrics to demonstrate that you achieved success.
9. Utilize "war-gaming" to rehearse the plan and build support from the partner level through executive 
A plan that is understood and practiced by all parties is far more likely to succeed. Do not fall back and try to design your crisis response plan in the middle of a pandemic.  
10. Show authentic care and concern for your attendees so they will feel safe and be safe 
If you create an event in which attendees feel safe before, during and after, confidence will rebound, easing the return to more face-to-face events, decreasing liability to the organization, and paving the way to a resilient future.
Read next: Coronavirus Risk Management Tips for Meetings and Events