5 Cultural Attractions for Offsite Events in Madison, Wisconsin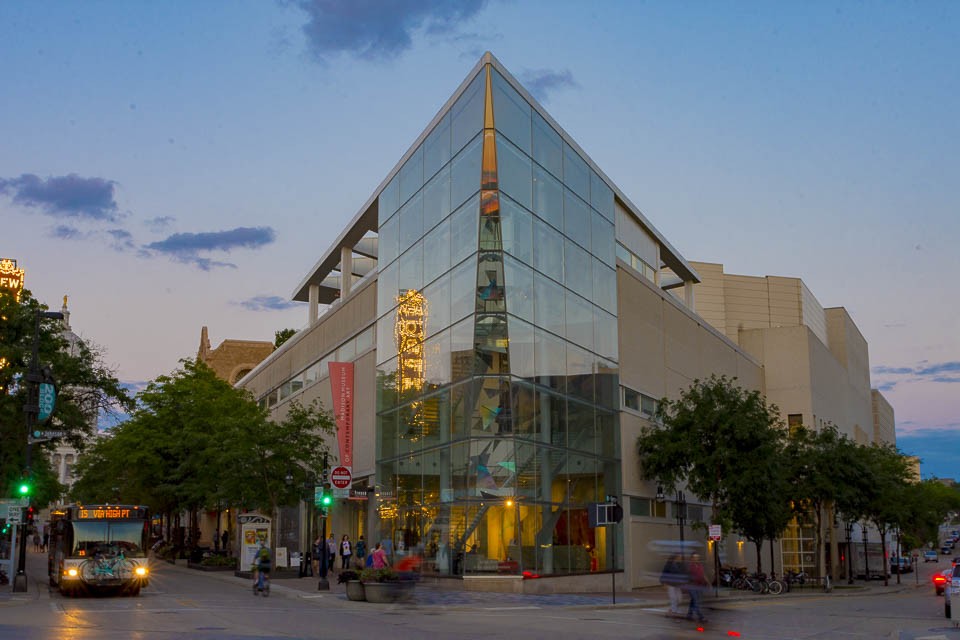 Madison Museum of Contemporary Art. Credit: Nicholas Sadowski
Cultural touchstones abound in Madison, Wisconsin—and as offsite venues, they can enlighten attendees to their meeting destination beyond a stuffy boardroom or standard hotel room.  
It's likely that groups, especially larger ones, will utilize the city's lakefront Monona Terrace convention center in their program. And the facility (itself a cultural touchstone, which we'll get to later) is just a handful of blocks away from some of Madison's most popular museums. 
"What's great about these downtown venues is you can have your main event or main activity at Monona Terrace, then do side events at some of these cultural venues that are within walking distance," said Rob Gard, director of PR and communications for Destination Madison. 
Below, we break down five venues in Madison that can offer attendees everything from the history of the city to knowledge of the local art scene and Midwestern plants. 
Overture Center for the Arts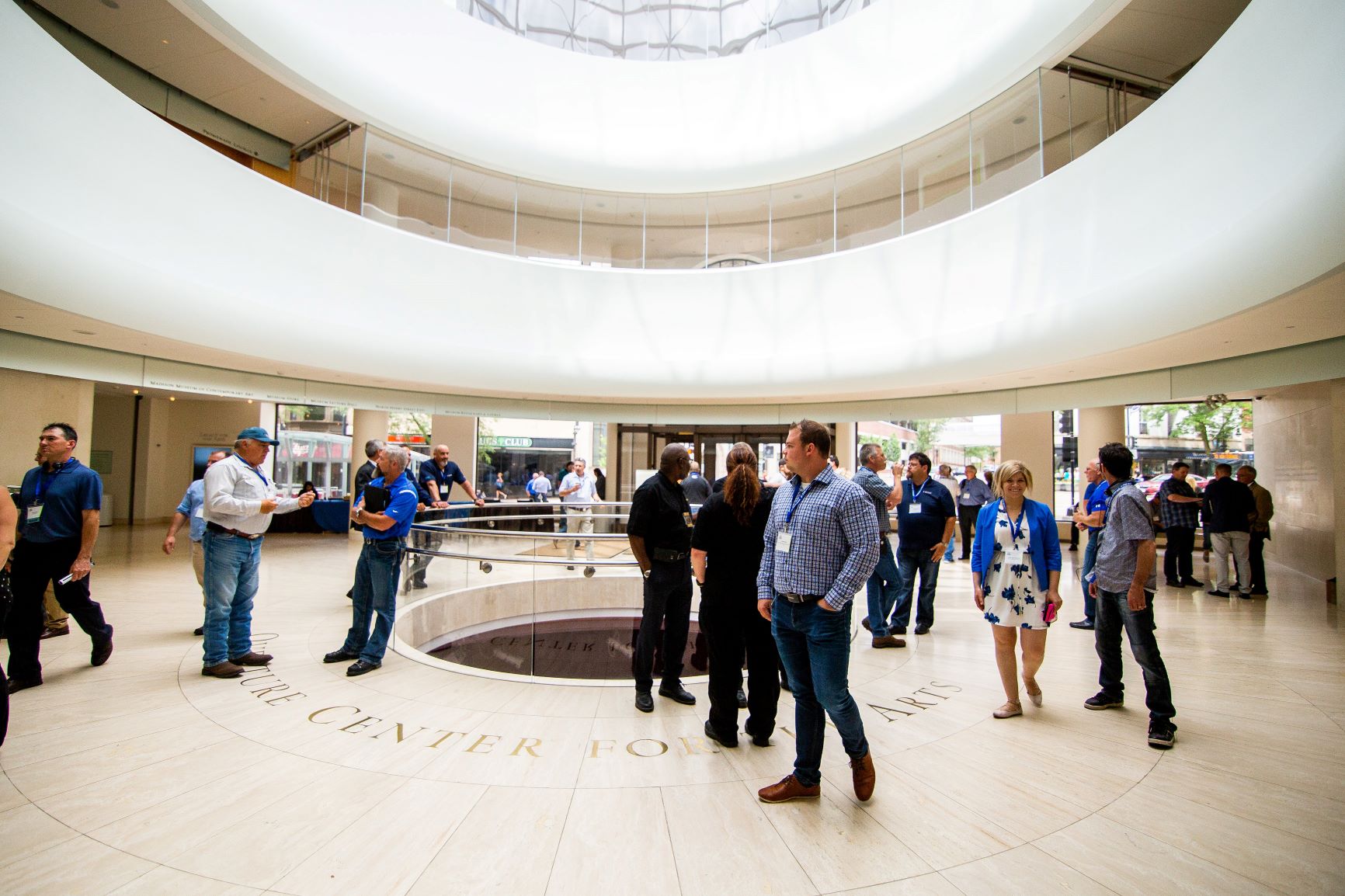 To incorporate a bit of performance history into a program, planners should look to the Overture Center for the Arts, a performing arts center and art gallery that opened in downtown Madison in 2004. It houses several venues and galleries, including the Capitol Theater, which opened in 1928 as a movie palace. 
"Within this big performing arts center is a theater from the 1920s, with all of its historical accoutrements intact," Gard said. "The center itself has at about 16 spaces that are available for groups to rent out [including the Capitol Theater], ranging in capacity from 800 for a reception down to a more intimate space for 40 to 50 people...Attendees will get a really good overview of Madison's art and culture when they're there." 
Madison Museum of Contemporary Art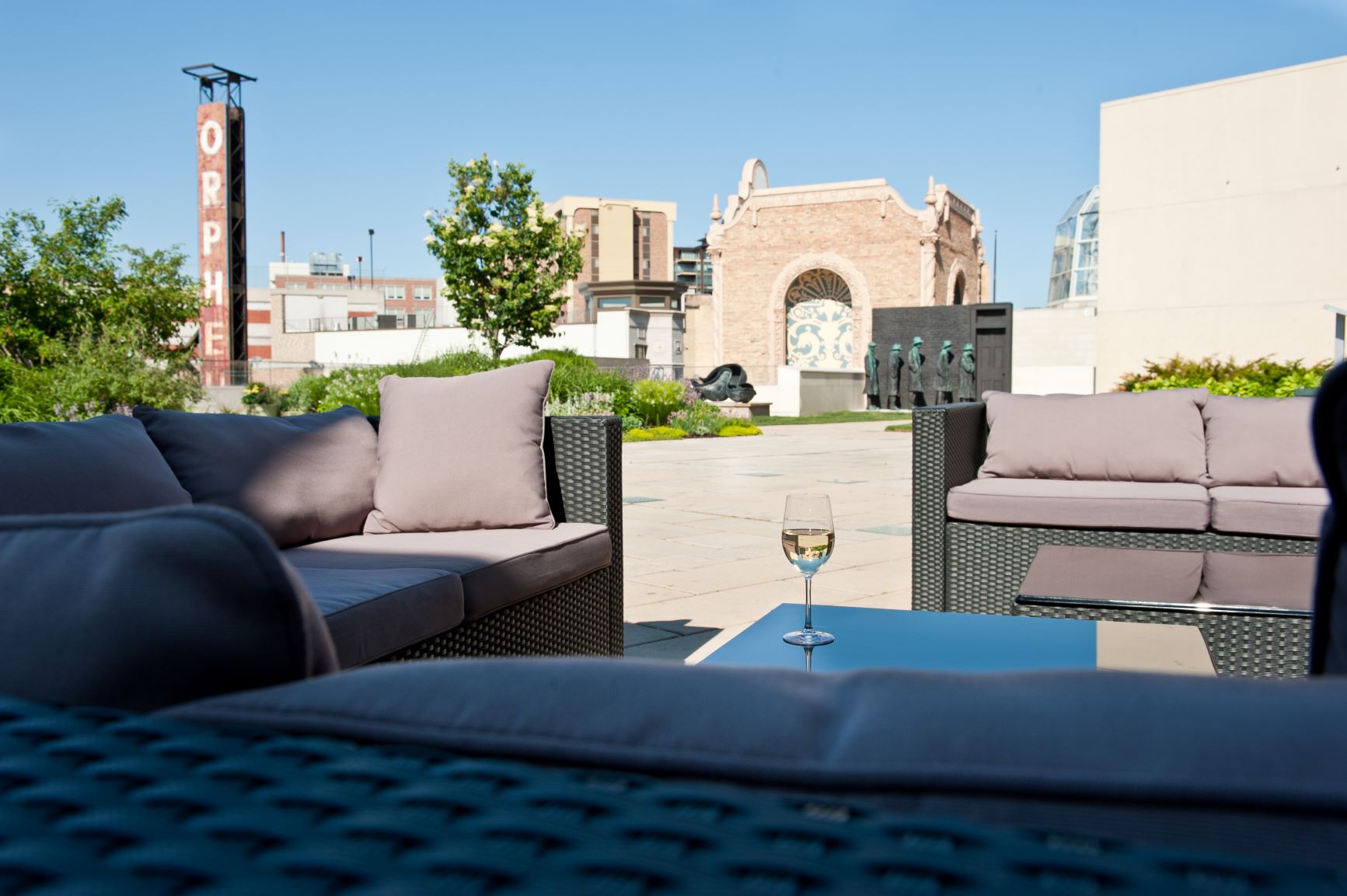 The Madison Museum of Contemporary Art, which is attached to the Overture Center for the Arts, offers four main venues for groups to rent out for a meeting or event—including its impressive Rooftop Sculpture Garden and Lounge.  
"It's a stunning space for receptions, in the summertime in particular," Gard said, "with great views of downtown and the state capitol building and these amazing pieces of art that are up there." 
Other rentable spaces include Fresco, the museum's rooftop restaurant, and the museum's lobby, featuring black granite floors and a glass staircase. It's ideal for cocktail receptions or small- to medium-sized seated dinners. In the case of inclement weather, it can also serve as a backup space to the rooftop sculpture garden. 
[Related: The Latest and Greatest in Wisconsin Hotels From 4 Major Markets]
Madison Children's Museum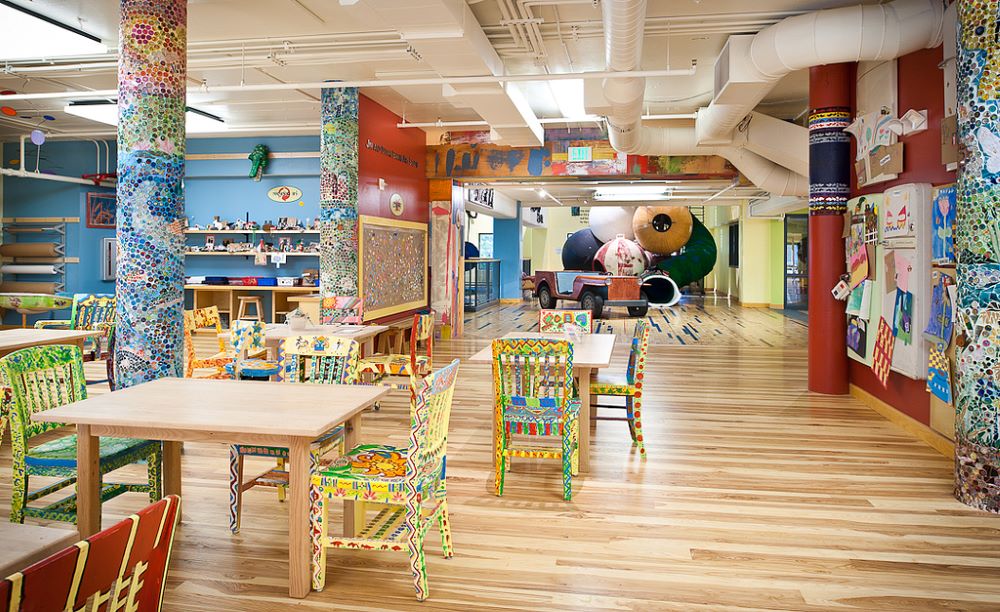 If planners want to take a more non-traditional route in their venue selection, the Madison Children's Museum—also located downtown—could be the ticket. 
The whimsical space allows planners to book the entire facility for a multifloor gala or rent out specific floors, including the rooftop, and can include any exhibits that are available to the public during the day. The rooftop features an indoor clubhouse, outdoor patio and a garden with a stream. 
"It's a fun space," Gard said. "You might have these adults—30, 40, 50 years old—going down slides and walking over rope bridges." 
He added that the museum is currently in the middle of an expansion, "so that space will grow in the next couple of years." 
Olbrich Botanical Gardens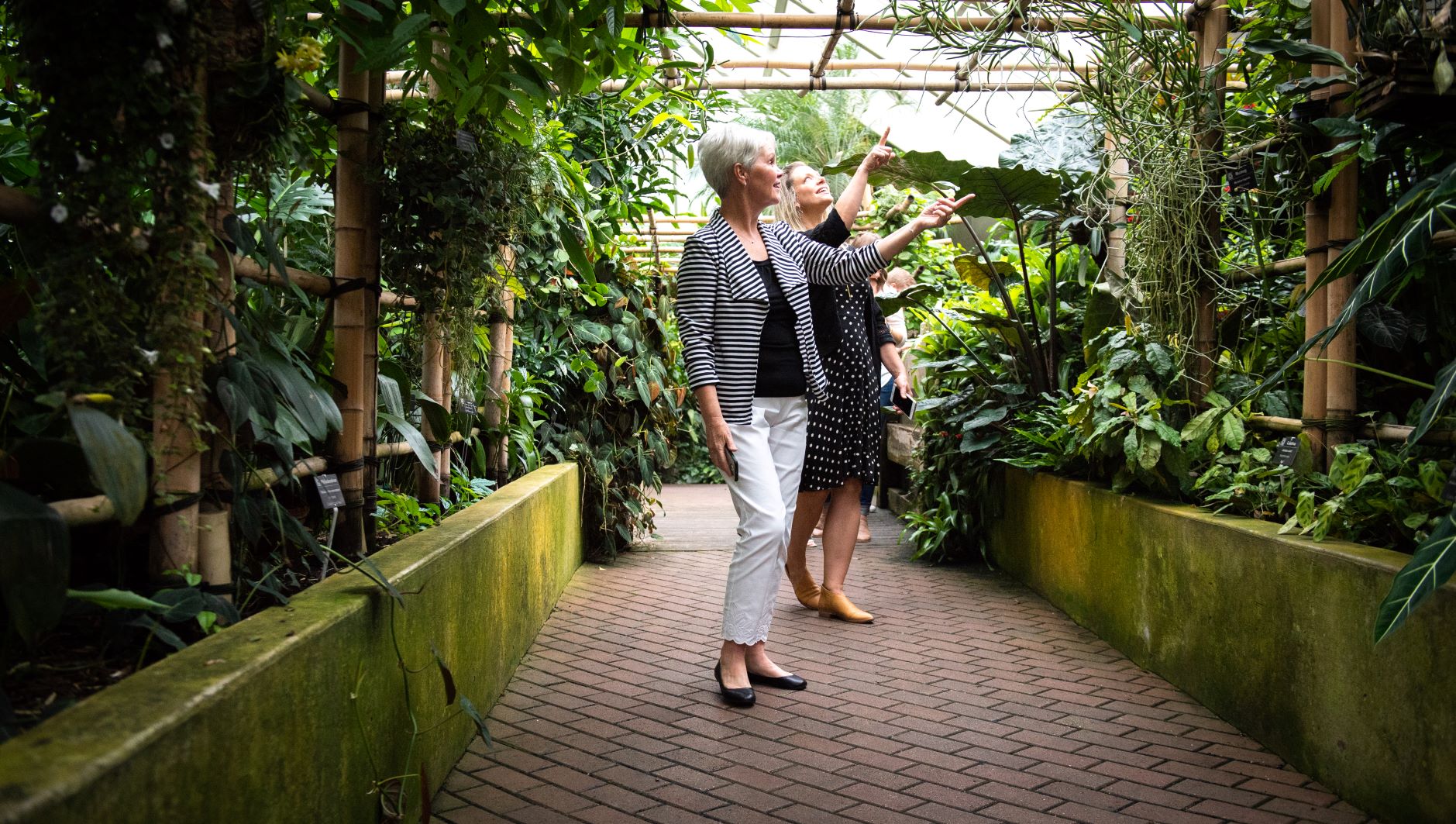 For a meeting or event featuring a gorgeous backdrop, planners should look to Madison's Olbrich Botanical Gardens, located about 10 minutes from downtown. The award-winning gardens comprise 16 acres of outdoor display gardens, plus the tropical Bolz Conservatory.  
Rentable rooms, with a capacity of 10 to 200, include the Atrium, which features glass walls and a vaulted glass ceiling framed by oak beams. There's also an upstairs meeting room with expansive views of the gardens. And the Evjue Commons, the largest of the spaces, includes access to the Lussier Terrace with garden furniture (April through October only).  
Monona Terrace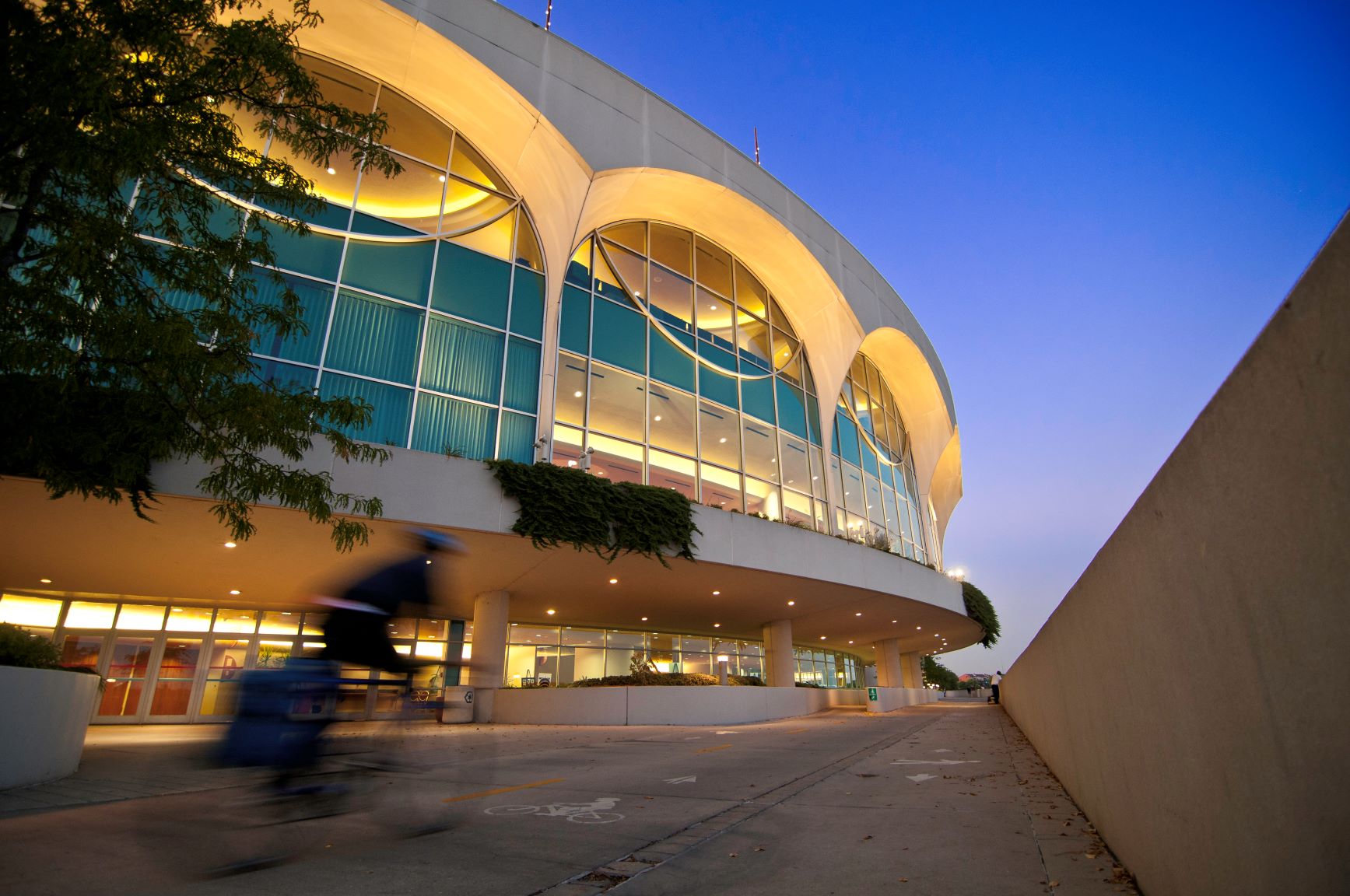 As previously mentioned, Madison's convention center, Monona Terrace, is the prime spot for large meetings in the city. Along with its many amenities and usable floor space—not to mention those lakefront views—Monona Terrace also comes with an interesting backstory. 
Famed architect Frank Lloyd Wright, a Wisconsin native, originally proposed its intricate curvilinear design in 1938. After WWII, his designs were approved but many setbacks prevented the project from moving forward until the 1990s, four decades after Wright's death. Construction began in 1994 and it debuted in 1997—59 years after Wright first introduced his design. It is Wright's last public project to be built. 
"When you're in a meeting at Monona Terrace, you are in a meeting venue that was designed and envisioned by the greatest American architect," Gard said. "There's a small museum inside that discusses Frank Lloyd Wright and the process it took to build Monona Terrace." 
Read Next: 3 Standout Madison Meeting Options That Will Get Your Group Outdoors
Connect 
Destination Madison | 608.255.2537