Meeting Prof Travels the World to Deliver Real-Time Industry Status Reports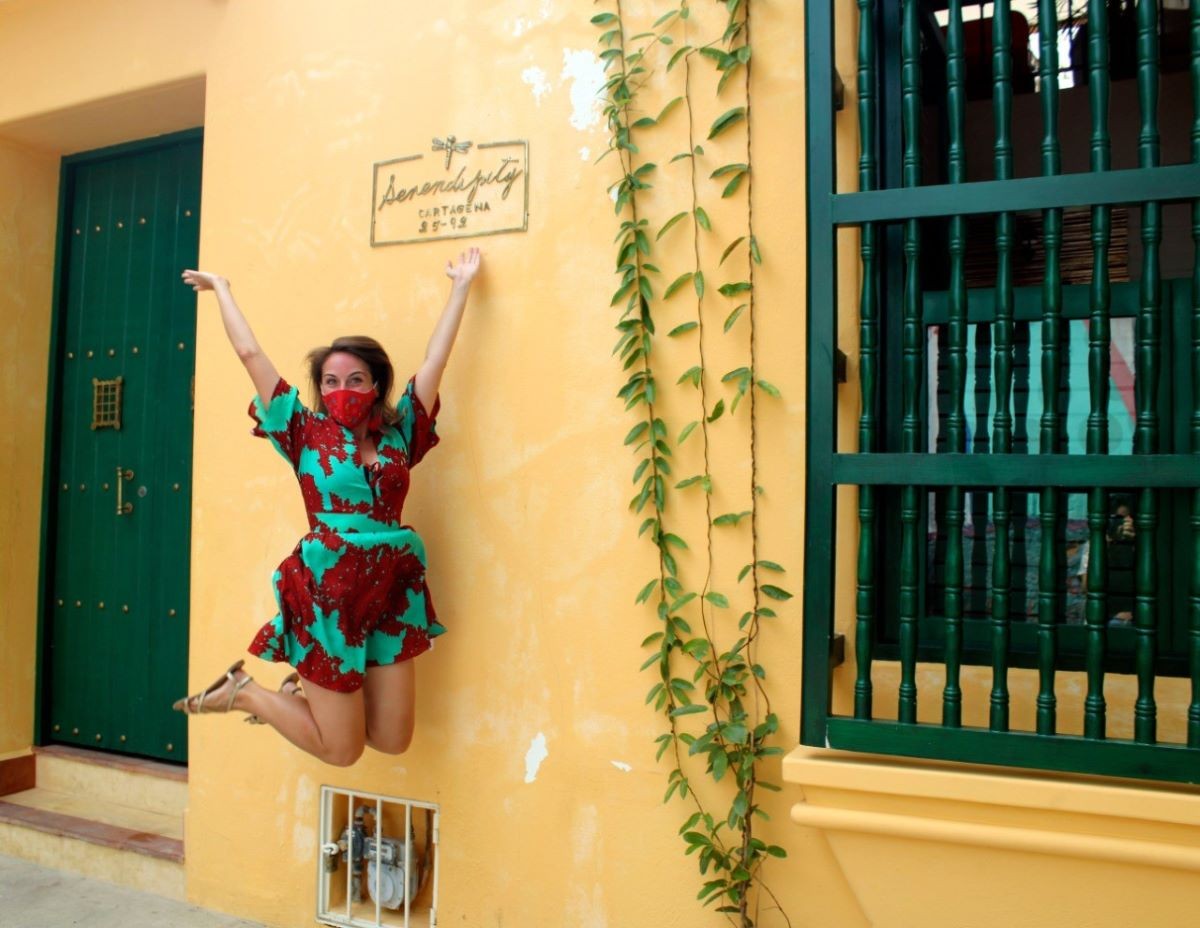 Ashley Lawson "jumping for joy" in Cartagena, Colombia. Credit: Laura Humberto
Since December 2020, Ashley Lawson, VP of business partnerships for Achieve Incentives & Meetings, has been traveling full-time out of a backpack—and the information she's compiling is critical in today's chaotic environment. 
Her travels as of late, to mostly incentive-friendly countries, are a way to report back to the MICE community on how properties and destinations are implementing COVID-19 protocols, and how planners can safely host events in those destinations.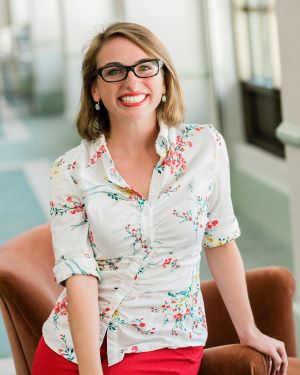 "Our industry is experiencing unprecedented challenges, and it requires that we think more holistically," Lawson said. "Right now, hosting safe events means that sterilization and digitization are everywhere. But we must also remember to humanize the safe experience; we need to make the environment fun and ensure there is a sense of warmth and hospitality at every turn." 
Lawson, who is also the chapter president for SITE Midwest, officially joined the Achieve team in 2017 after a decade working in nonprofit management. And it's a family affair—her grandparents founded Achieve, based in Cleveland, in 1952.  
"I often say that travel and events are in my blood," Lawson said, adding: "I learned my ABCs alphabetizing flight itineraries." 
In her role as VP of business partnerships, she's responsible for the growth of the business, the company's culture and their engagement within the industry. 
"I strive to infuse a human-centered approach into every phase of planning and inspire our team to do the same," she said. 
Below, we catch up with Lawson—what country is she reporting back from at the moment?—on her work as a safe travel ambassador, pandemic-era site inspection tips for planners, the future of incentive trips and more. 
Meetings Today: Where in the world are you right now? 
Ashley Lawson: I just spent two weeks in Cartagena, Colombia, and was truly awe-struck by the city's vibrancy of colors, culture and cooking styles, and I indulged in every bit of it. The best part of Cartagena is that when you take just a few steps down the street, you encounter a million little incredible experiences.  
The Getsemani neighborhood is sprinkled with the most beautiful graffiti artwork I have ever seen. I loved simply strolling around the city with a Peto Costeño in hand (a traditional Colombian drink made from dried white corn that feels like a hug when you sip on it), seeing what new surprises were around each corner. I can't imagine a better place for a team scavenger hunt.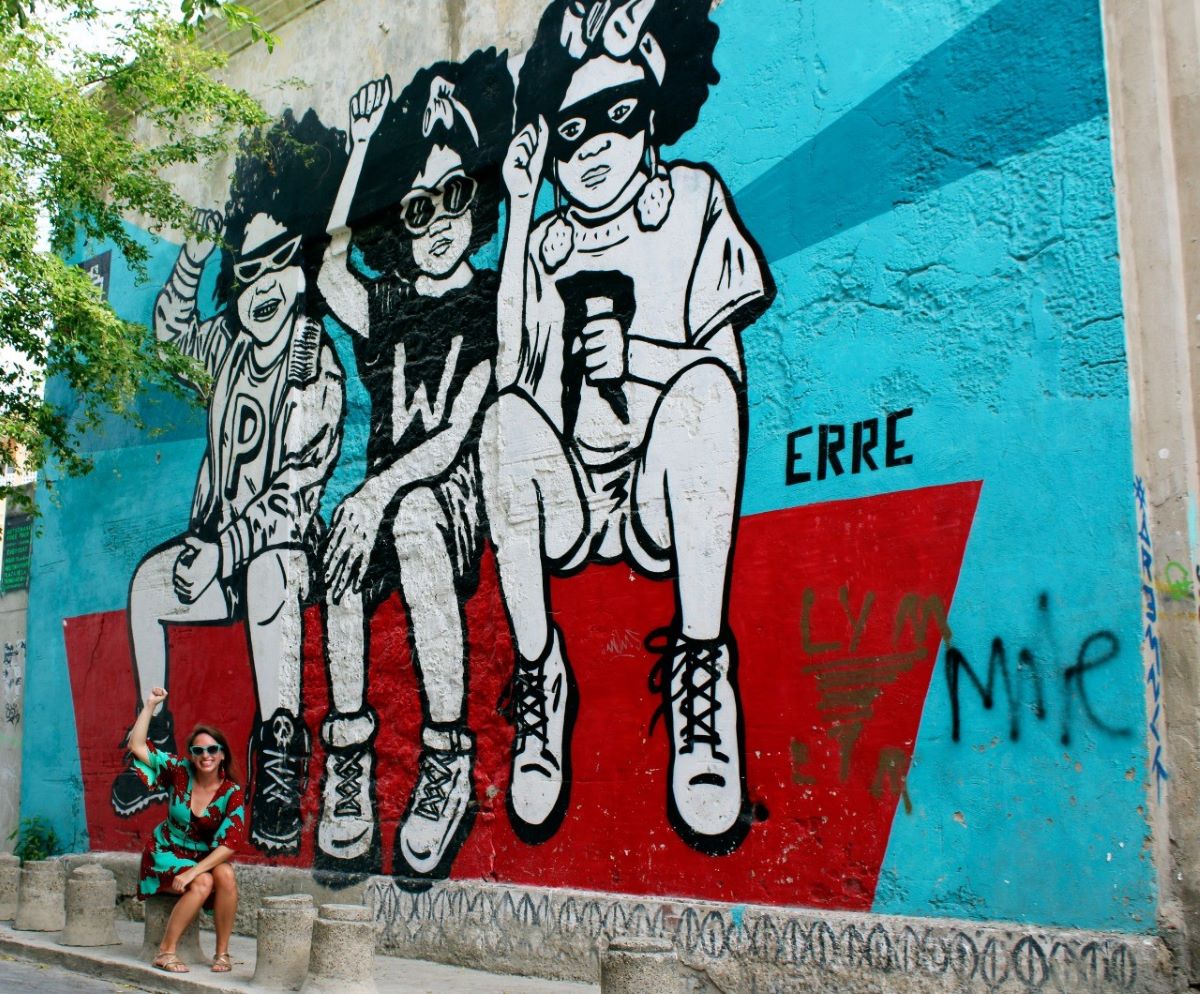 Tell us about your work as a safe travel ambassador and what that entails. 
Last June, in the midst of chaos and confusion in our industry, I traveled to Riviera Maya, Mexico, to meet with one of our hotel partners about an upcoming program that needed to be postponed. At this time, I was terrified to travel as there was very little information about the safety of flying during the pandemic.  
However, during my visit, I learned so much about how the destination was safely preparing for travelers to return. I began sharing my journey of experiencing the different protocols, and the more I shared, the more our clients and our industry partners wanted to know. Since there was such a hunger for the information, I wanted to keep uncovering all of the minute and monumental ways in which everyone from airlines to hotels to restaurants to taxis were safely preparing. So I took a big leap and decided to work from [around] the world and focus on visiting destinations that could be considered "incentive gems"—places that are perfectly suited to host groups.  
[Related: Hear Ashley on Courtney Stanley's Dare To Interrupt Podcast]
Each month, I move to a new country and immerse myself in the fabric of the culture and experience how the destination is implementing COVID-19 protocols. Every country handles their COVID-19 safety plan differently. As I am experiencing the many different strategies, I have been able to broaden my perspective on how to safely travel and host safe events.  
Through this lens, I have been avidly sharing my lessons learned with our industry. My hope is that by providing education and resources—through Achieve's new Safe Travels blog and on various social media platforms—I can equip our industry with the tools they need to successfully usher in a new era of safe, engaging events. 
What tips would you give planners for conducting thorough site inspections? What should they be asking or looking for right now? 
First, it's critical that we adjust our mindset. Safe planning first requires us to think differently and more holistically. Every decision we make in the planning phase affects the individual, the group and the community, as well as the families of our attendees upon their return home.  
This responsibility requires that we get every detail right and that we put in the necessary, and often enormous, amount of research, preparation, foresight and empathy to ensure the utmost safety for our attendees. 
Over the past year, I have conducted 54 site visits in four different countries.
[Photo below from her site visit to Blue Apple Beach House in Cartagena, Colombia.]
What I have learned is that hotels are doing every single thing possible to ensure the safety of our event attendees. Because there are so many new protocols in place, it's imperative that we as planners understand how they work—and how they will affect the flow of the attendee journey and our events. I developed a new site inspection checklist that gets to the heart of safety questions. Some of the questions include: 
What safety protocols are in place surrounding the guest arrival experience? 
Are guests required to sign any new waivers, releases of liability or health declaration forms? 
What happens if one of my attendees shows symptoms of or contract COVID-19 during my program? 
Do you have a communication plan developed for informing hotel guests of possible and confirmed COVID-19 cases? 
Do you have COVID-19 tests on-property? 
Have you made any technology or digital shifts to prevent the spread of germs? 
Do you have any team leaders focused specifically on hygiene, safety, sanitation and quality control? 
How often are your high-contact surfaces in common areas being sanitized? 
What safety protocols have you implemented for your employees? 
In what ways have you supported your employees during the pandemic? 
Are you doing anything special to create a sense of warmth to your safety procedures? 
I hope everyone can learn from and benefit from this list. If you have additional items to include, please reach out to me as I would love to continue updating the resource. 
Additionally, it is important to be asking your destination partners about their current landscape with safety. Take a look at the blog I wrote about the questions you need to ask your partners to ensure they are prepared for your group. 
What's one thing you can't travel without? (Besides the obvious essentials.) 
To travel safely, I always bring my refillable water bottle with a carry loop. Many airports have touchless water filling stations, so having this allows me to quench my thirst safely and sustainably. I also make sure to pack my hand sanitizer carrier bag with a clip-on loop to keep it accessible, avoiding the need to rummage through anything with unclean hands. 
When I'm traveling for site inspections, I have to make sure I bring my car charger with a USB port, which is perfect for charging on long commutes. I also pack a lapel microphone and selfie stick phone tripod, which is great for filming site inspections and for having hands-free video chats with the tripod function. 
If my goal is to travel comfortably, I make sure to pack my fuzzy slippers—when traveling for long periods of time, having your creature comforts is key!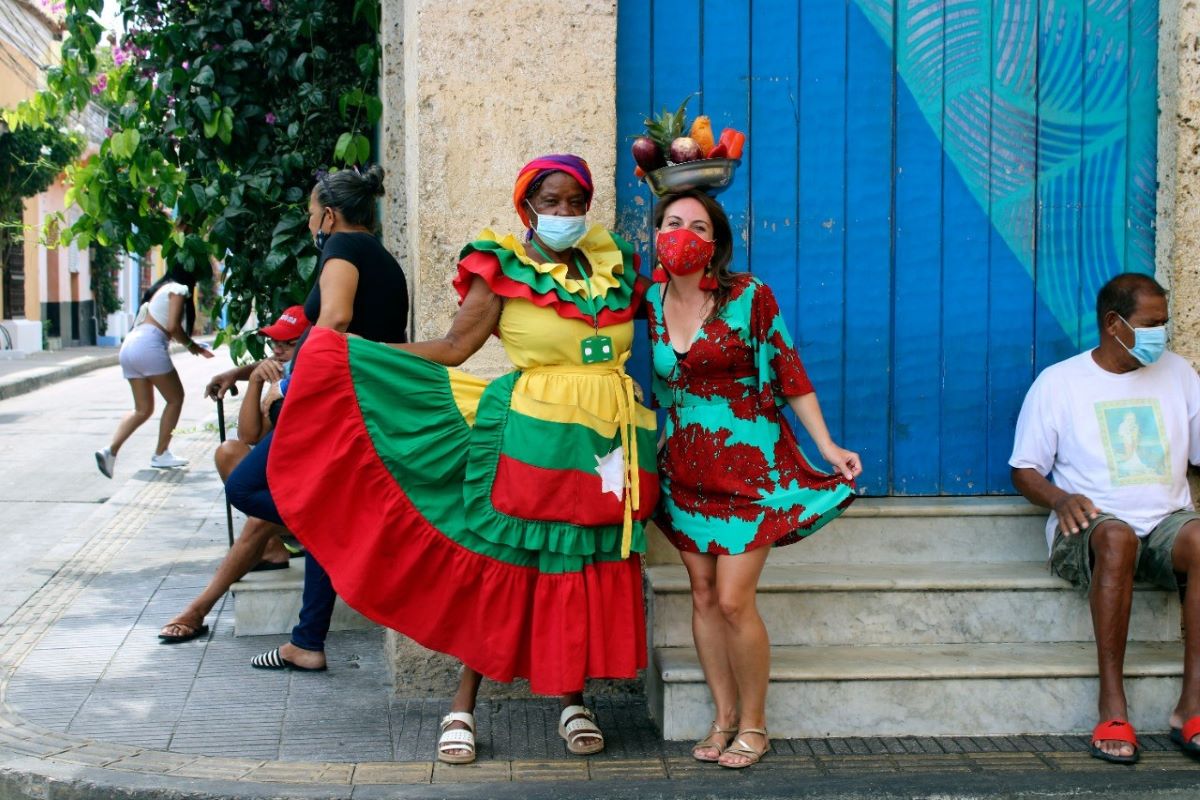 How long will you be traveling? What's next on your agenda? 
My original goal was to travel to a new country each month this year, but I've loved the experience so much that I don't know if I can stop after just one year!  
As a leader at a third-party planning firm, I like to think of myself as a matchmaker, connecting our clients to the destinations, hotels, venues and activities that really complement their interests and values. The more that I can truly connect with and experience both a destination's safety preparedness and culture, the better a matchmaker I can be.  
As for what destination is up next, that is currently to be determined! I'm focusing on places that are a bit off the beaten path, yet have that special something for groups to be awed by. As remote working becomes more of the norm, I envision a new era of group travel. I think we'll see the return and the boom of incentive trips, but I think we will also see the birth of company-wide incentive and culture-focused trips.  
This pandemic took a toll on many workplaces. Industries across the globe worked with remote skeleton crews to make ends meet. And that showed us just how essential the team as a whole is to reach our goals. Values-driven leaders recognize that it is critical that we bring our whole teams together. It takes everyone for a company to be successful, not just the sales teams. I think these leaders will seek experiences that are meaningful and impactful, and truly connect their teams to one another and to the places they are visiting. 
[Follow @achieve_incentives on Instgram for more safe planning tips.]
Anything else you've learned so far on your travels that planners should know? 
It's important that you ask yourself the same questions that you're asking your partners. Every time you ask a partner how they are preparing for safely welcoming your group, ask yourself how you're preparing your group to safely interact with the destination. To me, safety is a two-way street. As planners, we have the opportunity to show our partners that we care about their health and safety as much as they care about ours. 
It's also critical that we pack our patience. We all know that the travel and event industries were absolutely devastated over the past year. Please be patient with your partners and recognize that many hotels are still not fully staffed, but they are trying their hardest to get up to speed again.  
Make sure you pad your gratuity budgets! Many of our lowest income hospitality leaders (servers, housekeepers, bellmen) have been out of work for a long time, but they are slowly coming back to work, and they are overjoyed at the opportunity to serve again. Take good care of the people who take good care of your group. 
Remember to walk in every tiny step that your attendees take. It's absolutely possible that the event you plan is the very first time your attendee is traveling or flying since the pandemic began. Give them all of the step-by-step details that they should know about the travel and event experience so they can get mentally and physically prepared. The more prepared they feel for the trip, the more they can focus on their excitement for all you have planned! 
Finally, don't forget to schedule your post-event self-care now. There are few experiences in planning as overwhelming as being responsible for your attendees' health and safety during a global pandemic. Whatever you like and need to do to decompress or celebrate after the event is over, put it on the calendar. You sure have earned it! 
Want to keep up with Ashley? Follow her on Instagram: @ashleyroseontheroad