Eat, Pray, Love: Traveling the World and Making an Impact
Is it safe to host meetings abroad? Third generation incentive travel professional Ashley Lawson, VP of business partnerships at Achieve Incentives & Meetings, is spending a year traveling to the world's top incentive destinations to report back to meeting planners how—and where—they can safely host in-person events.
With community impact at the heart of her work, Ashley shares how she has been able to change lives while executing events, including raising funds for a hotel employee's son to receive a life-saving surgery.
Want to hear more from Courtney and her incredible guests? Find all Dare to Interrupt episodes here.
---
About Our Guest: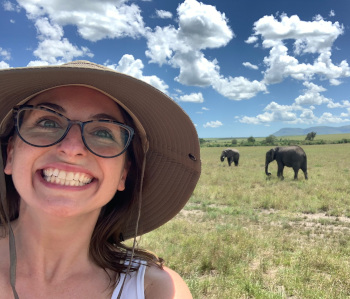 Ashley Lawson serves as the VP of business partnerships at Achieve Incentives & Meetings, a meetings and travel incentive planning firm based in Cleveland, Ohio. As the first of the third-generation at the family-owned company, a passion for travel is in her blood.
Prior to joining the firm, Ashley spent a decade in Washington, DC focused on ending veteran homelessness in the Nation's Capital. There, she led Miriam's Kitchen's fundraising events and strategic partnerships with fortune 100 companies. Ashley's greatest joy is when she can combine her loves of impact and travel by crafting incentive trips that include volunteer and philanthropic components.
This year, Ashley is focused on being a "Safe Travel Ambassador". Each month, she is living in a new "incentive friendly" country. While there, she is learning about and highlighting everything the planning community needs to know about COVID protocols and hosting safe events in those destinations. As a "Safe Travel Ambassador," she hopes that by providing essential education and resources—she can equip the meetings industry with the tools needed to usher in the next era of safe, engaging events.
Ashley also proudly leads SITE Midwest as the chapter's President and serves on the board of Jeremy Cares (an Ohio-based non-profit that supports children living with medical crises).
Connect with Ashley:
Instagram: @ashleyroseontheroad
*     *     *
More About Our Host: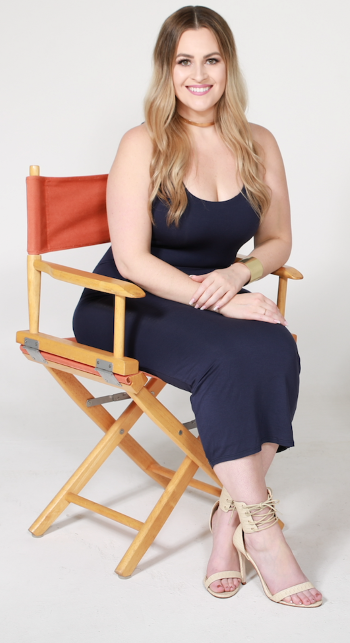 Courtney believes that transforming past experiences into impactful conversations through raw, authentic storytelling challenges the status quo, connects people from all walks of life and results in great change for the world.
Courtney is the youngest member to have ever been elected to Meeting Professionals International's (MPI) International Board of Directors
She is the recipient of Smart Meetings' Entrepreneur Award, MeetingsNet's Changemaker Award, the Association for Women in Events (AWE) Disruptor Award, the MPI Chairman's Award and MPI RISE Award.
Named Collaborate and Connect Magazine's 40 under 40 and a Meetings Today Trendsetter.
Recognized as one of the event industry's most impactful change-makers.
Serves on the Events Industry Sexual Harassment Task Force, AWE's Board of Directors, MPI's Women's Advisory Board, is a Meetings Mean Business Ambassador and is the co-founder of the award-winning movement, #MeetingsToo.
Named as a 2020 Meetings Trendsetter by Meetings Today
How to connect with Courtney:
Instagram: @courtneyonstage
Twitter: @courtneyonstage
Facebook: courtneyonstage