Meet Dr. Elvis, the 'Singing Surgeon'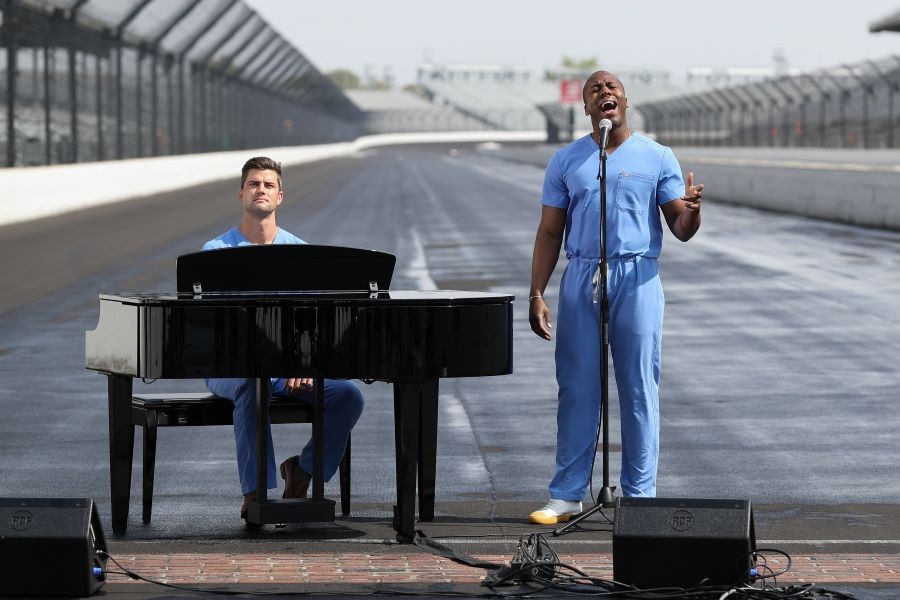 Photo courtesy of Dr. Elvis Francois.
As a nation we cannot thank essential workers enough for all they did for us over the past 18 months, putting not only their lives but their families' lives on the back burner to serve their communities. Essential workers have served as an inspiration to all of us. 
This includes Dr. Elvis Francois, an orthopedic surgeon who made headlines singing his way into America's hearts and bringing hope through the darkness.  
Paging Dr. Elvis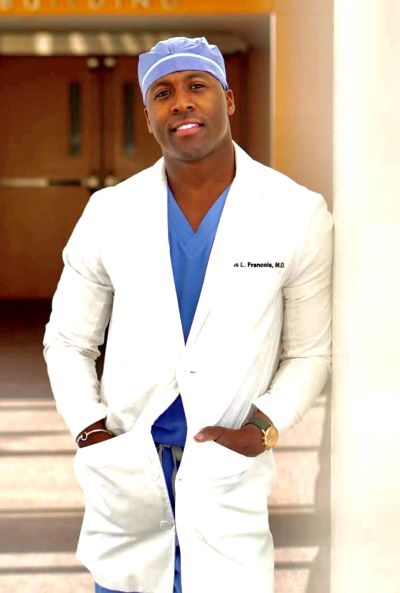 "Dr. Elvis" is a spine surgeon in training. Having completed his residency in orthopedic surgery at Mayo Clinic, he is now in his final year of training at Beth Israel Deaconess, Harvard Medical School.  
Beyond his practice as an orthopedic surgeon, he has a unique passion for sharing his voice via uplifting music both in and outside of the hospital. Clinically, he has published many peer-reviewed scientific publications and lectured at national and international conferences on a variety of medical topics.
In 2018, he gained national attention for an impromptu rendition of Alright performed after a trauma call shift, and since that time, Dr. Elvis has been featured on The Ellen Show, Forbes, Rolling Stone, Good Morning America, Today and The View, among countless other mainstream media appearances.  
His music covers have amassed well over 10 million views on Facebook and Instagram, and in 2020 he produced an album of song covers that peaked at No. 2 on the iTunes charts and was in the Top 20 on the Billboard charts.
In another example of the size of his heart, 100% of the proceeds from his album was donated directly to a COVID-19 relief charity.
An Inspirational Speaker 
At the height of the global pandemic, his motivational messages have captured a worldwide audience with a passion for using his musical talent to provide motivation, support and hope to millions of people around the world. His lectures deliver instructional and motivational talks along with unique live music accompaniments. 
[Related: 3 Digital Art Experiences That Are Zoom Fatigue Killers]
Speech topics include: 
Inspiration Is Contagious: Audience members learn how to deeply aspire toward their inner potential, perspire toward external goals and in turn inspire those they work with.  
Music, Medicine, Motivation: Sharing stories of the medicinal qualities of music within the confines of the hospital and how patients and providers have been moved by the sounds of song. 
Overcoming the Odds: How a first-generation Haitian American grew from poverty to become a spine surgeon.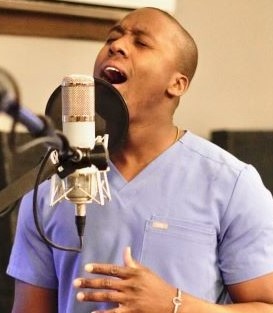 I'll let you in on a little sneak peek of Michael Cerbelli's: The Hot List™ 20th Anniversary—Dr. Elvis himself will take the stage in July 22 at the Miami Beach Convention Center to perform for our industry peers. I predict there won't be a dry eye in the room. We can't wait to see you there! 
We invite you to sign up for Cerbelli Creative's inspirational newsletter at eventstrong@cerbellicreative.com.  
Contact 
Cerbelli Creative 
212.256.1518 
info@cerbellicreative.com 
See more of Michael Cerbelli's: The Hot List™  
Read Next: Serve Up Virtual Confectionery Classes from 'The Sweet Genius'