East Coast Gaming Destinations Staging a Meetings Comeback
Atlantic City Monopoly-inspired mural by artist  Shari Tobias. Credit: Jeff Heilman.
Amid sinking gaming revenues and group business last year, East Coast players have doubled down on health and safety protocols and, where possible, hosting modified in-person programs. But encouraged by an anticipated pent-up demand for face-to-face meetings, operators are now charting an even-keeled course of recovery. 
The positive sentiment is well supported. Responsible reopening efforts and the easing of certain pandemic restrictions are bringing gaming, leisure and business customers back. Buoyed by strong growth from sports betting and iGaming, casinos are returning to profitability while vaccinations are boosting planner and delegate confidence.  
With group bookings looking good for the back half of 2021 and beyond, the cards appear to be in hand for a "full house" win. 
Atlantic City Strides Purposefully Ahead  
Amid the heat of the COVID-19 outbreak last July, Atlantic City was the region's first gaming destination to reopen for tourism.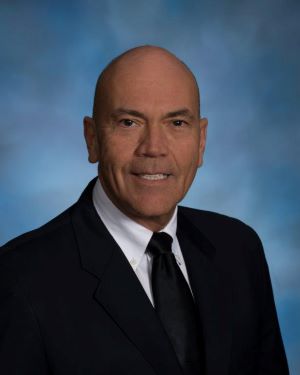 "That we had a successful summer is a testament to the guidelines implemented by the state and the casino industry," said Meet AC President and CEO Larry Sieg. "Through our new Meaningful Meetings (https://meetac.com/meet/meaningful-meetings) initiative, we are focused on getting groups back safely as well." 
Based on the "regenerative tourism" model, the strategy follows core "life-giving" fundamentals such as sustainability (meetac.com/meet/sustainability) and corporate social responsibility (meetac.com/meet/corporate-social-responsibility).  
Although aimed at group customers, the principles are universal, backed by targeted messaging around Atlantic City's citywide commitment to these pillars. Examples include: 
The LEED Gold and GBAC STAR-certified Atlantic City Convention Center, featuring the nation's largest single-roof mounted solar array.
The Jersey-Atlantic Wind Farms, which have achieved more than $6.1 million in energy costs while keeping 62,000-plus metric tons of CO2 from the atmosphere since opening.  
Affordable, safe and ecologically friendly attendee transport in compressed natural gas-powered Atlantic City Jitneys.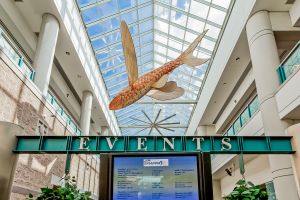 Beautification projects such as the 50-plus and counting artist murals around town from the Atlantic City Arts Foundation's flagship program 48 Blocks AC. 
"We wanted our many loyal clients to know that a safe, clean and healthy environment awaits their return to Atlantic City," Sieg said. "As we start to exit the pandemic, I believe we will see larger national meetings and conventions break out into multiple regional events. Within drive-to reach of one-third of the U.S. population, that puts Atlantic City in the driver's seat. Accordingly, we plan to continually engage with clients to reinforce their expectation of meeting safely." 
Sieg emphasized that while bookings are strong through 2025, execution is another matter.  
"COVID-19 fatigue aside, everyone must stick with the guidelines," he said. "We are close, but we cannot let down our guard." 
Groups can contribute to the sustainability and CSR efforts via accredited programs such as beach clean-ups and volunteering at the Atlantic City Boys & Girls Club, South Jersey Food Bank and other local organizations. 
"Regenerative tourism is about improving destinations for the future," Sieg said. "It's an initiative we will continue to build on for all visitors." 
Ever-Resilient Atlantic City Is Ever-Changing  
Recent developments include the implosion of Trump Plaza, creating a potential future redevelopment site on the Boardwalk.  
The Dougherty family, owners of Atlantic City's legendary Dock's Oyster House and the Knife & Fork Inn, are scheduled to present a new steakhouse, raw bar and live entertainment concept inside Mohegan-Sun-owned group favorite Resorts Casino Hotel this spring.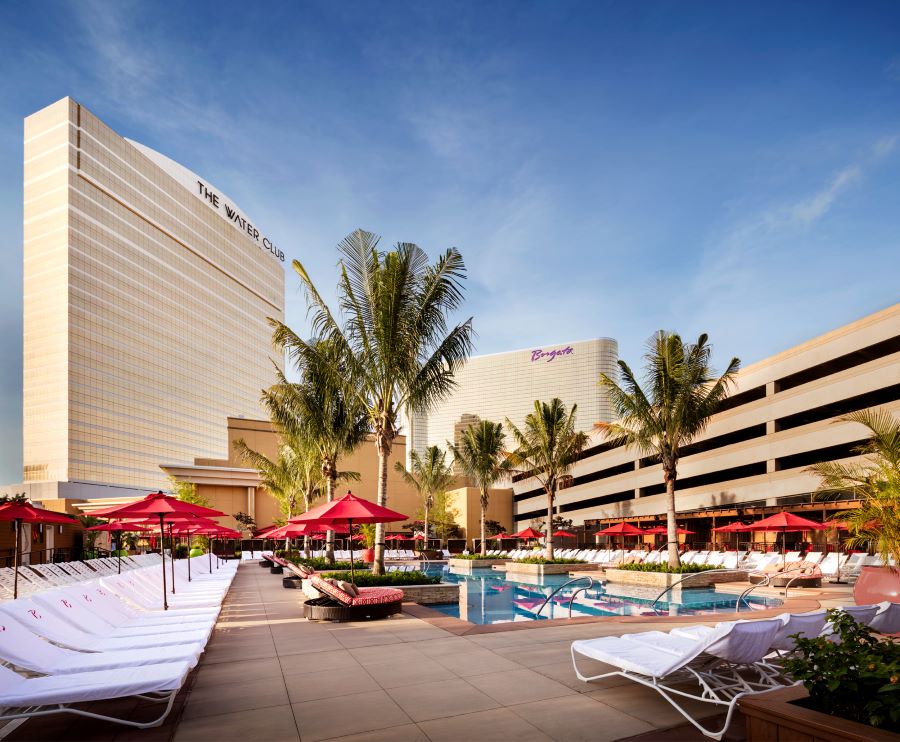 This April, New York hedge fund Luxor Capital Group announced it is selling as much as half of its ownership stake in Ocean Casino Resort to the Ilitch family, owners of MLB's Detroit Tigers baseball, NHL's Red Wings, the Little Caesars pizza chain and Detroit's MotorCity Casino Hotel. The deal is pending, subject to regulatory approval.  
In other Ocean Casino Resort news, CEO Terri Glebocki just became the first-ever female president of the Casino Association of New Jersey. 
[Related: 4 Female Atlantic City Casino-Resort Leaders Discuss the Road Ahead]
Meanwhile, fan favorite Hard Rock Hotel & Casino Atlantic City is preparing to rock group events again.  
Offering 150,000-plus square feet of versatile space and vigilant health protocols under the brand-wide "Meet Safe and Sound" program, the 2,000-room resort set the stage for planner confidence by hosting two-day "Back to Business" events last fall. 
"These immersive engagements were part of our sales-forward development strategy for clients to see first-hand our safe hosting readiness," said Shelley Williams, vice president of sales. "Serving as trial group experiences, showcases included our food delivery, accommodations and entertainment capacity. Clients were pleasantly surprised by the seamless experience and gave positive feedback that we implemented going forward as we gear up for groups in Q2 2021." 
The horizon is also brightening at Borgata Hotel Casino & Spa. 
"Corporate executive meetings, sales meetings and incentive and regional bookings are on the rebound, with many new inquiries coming in," said Anthony Caratozzolo, vice president of hospitality at the luxurious market leader. "There are a number of midsized groups on the books for early Q3-Q4 of this year with most of our larger events looking toward 2022." 
MGM Resorts International spent months developing and implementing its comprehensive Seven Point Safety Plan, which incorporates certain elements of the brand-wide group-specific "Convene with Confidence" health and safety program. 
"Our goal is to offer a wide range of customizable options for planners, from the physical set-up to unique F&B arrangements and everything in between," Caratozzolo said. 
More Atlantic City Updates and Reinvestment News 
Hard Rock Hotel & Casino Atlantic City
Hard Rock Hotel & Casino Atlantic City announced plans to reinvest at least $20 million in capital improvements to enhance the guest experience. These include the renovation of 91 suites; a new Starbucks; more slots and table games; a new dining outlet to be announced; and refreshed beachfront amenities. Plus, "market leading programming and sound enhancements" at both Hard Rock Live at Etess Arena and Sound Waves; and improvements to the meeting and convention space and indoor pool. 
Caesars Entertainment
In April, Caesars Entertainment announced a master upgrade plan for its three Atlantic City resorts. "Building on our rich, 40-year legacy in the market, we are excited to introduce the new Caesars Entertainment to Atlantic City through our $400 million investment and development plan," stated Anthony Carano, President and Chief Operating Officer of Caesars Entertainment, in a release. "These exciting plans over the next three years will revitalize Caesars' brand of hospitality, and will continue to position Harrah's, Tropicana, and Caesars Atlantic City as leading resorts in the market. We remain bullish on Atlantic City, and this commitment will further position us for long-term growth and success." 
Scheduled for unveiling this summer, phase one is a $170 million renovation of approximately 600 guest rooms and suites in Caesars Atlantic City's Centurion and Ocean Towers, as well as Harrah's Atrium Tower. Designs at the former "will feature a modern Roman aesthetic, drawing inspiration from the local Atlantic City scenery, including the beach, ocean and famed Boardwalk." 
Additional investments will include enhancements to the casinos' gaming floors and new dining concepts with acclaimed restaurant partners. 
Ocean Casino Resort 
Also in April, Ocean Casino Resort announced more than $15 million in property upgrades, including gaming floor enhancements and expansion of its pools and cabanas, beach, culinary, and entertainment experiences. 
Bally's Atlantic City Hotel and Casino 
In November 2020, Rhode Island-based Twin River Worldwide Holdings, since renamed Bally's Corp. following its purchase of Bally's Atlantic City Hotel and Casino from Caesars Entertainment, announced plans to invest at least $90 million in upgrading the aging property over the next five years. 
Showboat Atlantic City 
Last December, the Casino Reinvestment Development Authority (CRDA) approved Philadelphia-based developer Bart Blatstein's plan to build a $100 million indoor water park at Showboat Atlantic City. 
Blatstein has also announced an another $29 million in proposed investments for the property, including Lucky Snake at Showboat.  
Scheduled to open in May 2021, this 100,000-square-foot concept, billed as the largest indoor arcade in New Jersey, will include a 25,000-square-foot sports bar incorporating an esports gaming area, boxing ring and live entertainment space.  
Additional announced plans include an 8,000-capacity retractable domed outdoor concert hall; outdoor beer garden, and extension of the Boardwalk to create a sun deck near the sand dunes. 
Pennsylvania Eases Into Greater Freedom for Groups 
The Keystone State's diverse town and country gaming destinations now includes Live! Casino and Hotel Philadelphia. 
Steps from Citizens Bank Park in the Stadium District, the attractive $700 million, 1.5-million-square-foot building opened last February with 200-plus hotel rooms and more than 15,000 square feet of versatile space in six venues, including a 10,000-square-foot ballroom. 
Expanding, too, are gathering options. In early April, the state eased its tight restrictions to allow for 25% capacity indoor events; 50% capacity outdoor events; and 75% capacity for casinos and indoor dining.    
AAA Four Diamond-rated Mount Airy Casino Resort, a perennial group favorite in the picturesque Pocono Mountains, is primed for groups to return.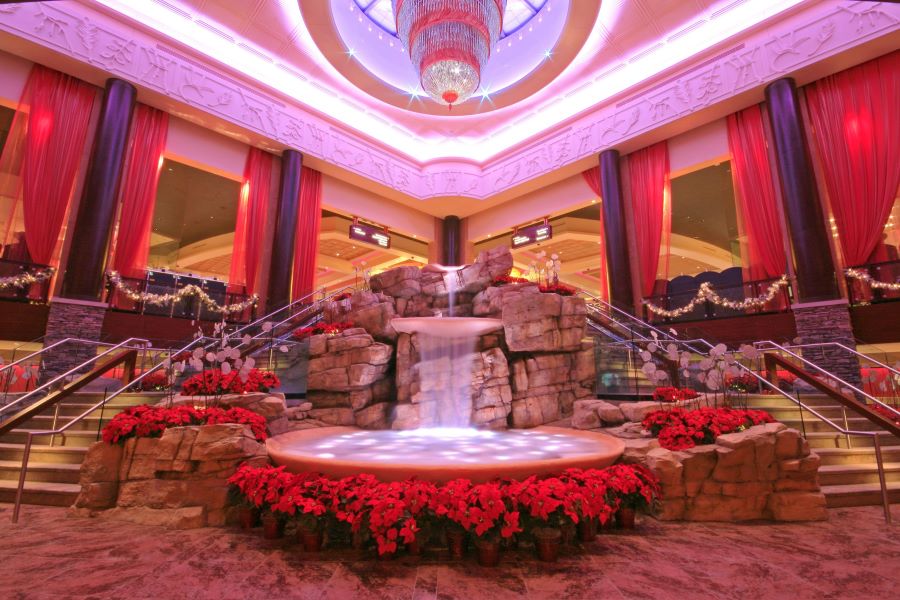 "We have learned to always overprepare and have plans in place for all scenarios," said Amanda Hanna, director of hotel sales, speaking to COVID-19 lessons learned. "We demonstrate that readiness by communicating our current strategies and procedures to our guests, while ensuring that they feel comfortable and safe as we work through the pandemic." 
Reachable in under 90 minutes from Philadelphia, New York City and Northern New Jersey, the storied 284-room resort offers 20,000 square feet of multifunctional space and plenty of breathing room. Flexible amenities include an indoor/outdoor pool; 18-hole golf course; 2,000-plus capacity Outdoor Concert Pavilion; and celebrity chef-driven dining like Guy Fieri's Mt. Pocono Kitchen.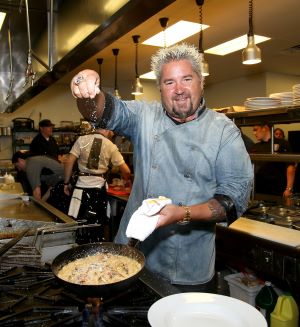 "We are thinking outside the box to find ways for groups to interact while staying socially distanced," Hanna said. "Solutions include unique room set-ups, creative use of our outdoor space and utilizing our state-of-the-art video wall to fully include all virtual attendees in meetings. We continue to utilize sanitation stations, follow social distancing guidelines, and be innovative as groups move from all-virtual to hybrid and eventually in-person meetings."  
Mohegan Sun Pocono is also in an upbeat mood.  
"We see a bright light as we look to the future into Q4 and 2022," said Sarah Farrell, director of sales and catering. "Demand is high for weddings and social events, nonprofit fundraisers and association meetings. Corporate meetings and tradeshows are also returning, with many incorporating hybrid models and special floorplans to their agendas." 
[Related: Plentiful Planner Positives at Pennsylvania's Premier Integrated Resort]
Crowning Developments in Connecticut  
Since reopening in June 2020, Mohegan Sun, offering comprehensive group resources under one roof spaced out over 5.5 million square feet, has safely hosted more than 140 events and counting.  
Highlights include utilizing the 10,000-seat Mohegan Sun Arena and 125,000-square-foot, column-free Earth Expo & Convention Center to host NCAA Division 1 basketball action in an NBA-style "Bubbleville" event, as well as ongoing residency deals with Bellator MMA and SHOWTIME Boxing. Last October, the resort integrated some 75 in-person attendees with 1,000 virtual attendees for the Reconvening for Recovery conference. 
This April, the resort announced a three-year partnership to host the week-long preliminaries and final of the nationally televised Miss America Competition.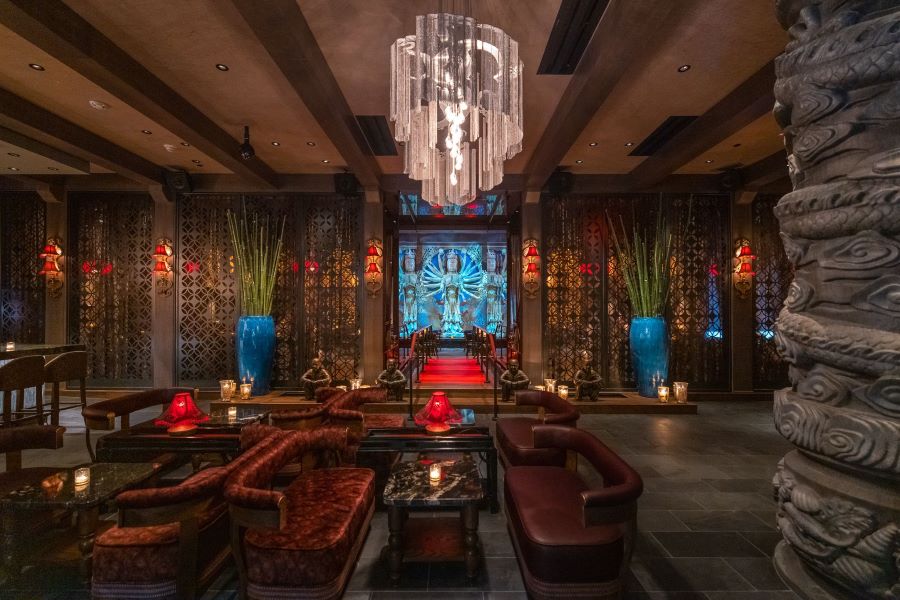 The deluxe, 1,600-plus-room resort has enjoyed 80%-90% occupancy since reopening. The just-launched 300-seat TAO Asian Bistro & Lounge offers four private dining spaces, with group buyouts in the works. 
How did Mohegan Sun, which primarily hosts corporate groups of 10 to 2,000 attendees, master the pandemic curve?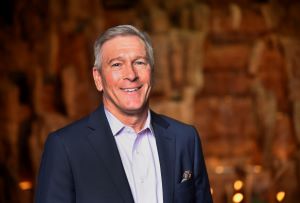 "We kept the show going by adapting and innovating," said John Washko, vice president of exhibitions and convention sales. "We are proud of the full-team effort behind the necessary operational and strategic shifts to ensure the health and safety of our team members and our guests."  
The Mohegan Tribal Health Department diagrams and reviews all programs, including setting capacity limits after determining the right amount of space to maintain proper physical distancing and all necessary safety protocols.  
Mohegan Sun's Covid-19 Resource Center details all distancing, banquet, catering, hotel, capacity limits and other operational changes. 
"Accommodating many smaller near-term events, we pick up significantly in May with weekend event bookings, followed by several groups this summer with peak blocks for 250 to 400," Washko said. "We are seeing more longer-term opportunities, along with yet more exciting announcements on the horizon." 
This March, current Mohegan Gaming & Entertainment COO Ray Pineault, a Tribal member with the organization for 20-plus years, was named interim CEO, regulatory approval pending. 
Offering 150,000 square feet of ready-made space for social distancing, Foxwoods Resort Casino is also well positioned with new leadership and momentum on the group front. 
This March, Jason Guyot became the first Mashantucket Pequot Tribal member to lead the resort when the 18-year Foxwoods veteran was named CEO. Serving as interim CEO since April 2020, his effective leadership through the pandemic has put Foxwoods in a strong rebound position.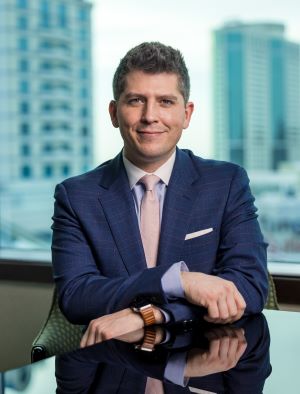 "Working with our chief medical officer and internal safety team, Foxwoods currently allows 50% of meeting room capacity with no maximum cap," said Karen O'Connell, executive director of resort sales and hotel operations. "Having three large ballrooms ranging from 15,000 to 47,000 square feet, as well as an outdoor lawn and terrace, allows for 800-plus capacity events with social distancing." 
Dining capacity is up to six attendees per table, with alternate seating for guests seeking more spacing. Dancing and receptions have returned for private events. Planners also have versatile hybrid and virtual meeting options, and as of publication time, 1,950 of Foxwoods' 3,000 team members had received at least their first vaccination.  
"Planner inquiries are up across the board," O'Connell added. "Small- to mid-sized drive-in meetings are surging in the short term, while requests for larger groups are focused on 2022 and beyond." 
Massachusetts Gets Back into the Game 
Having weathered some of the nation's most restrictive gathering measures, MGM Springfield and 671-room Encore Boston Harbor can now breathe easier under Phase 4 of the state's reopening plan. 
"We see our current 100-capacity limit growing significantly by mid-summer into the fall behind a major positive shift in consumer confidence," said Kassi Weist, executive director of hotel sales and catering. "Beyond that, the disruption of the traditional procurement cycles and meeting patterns has created a near-fever pitch for 2022 bookings as people are eager to get their preferred dates."  
Fortifying measures currently in place include: 
Exclusive access to the convention area for registered meeting guests.    
State-of-the art air filtration and HVAC systems.    
After each meeting, the resort E-Mists all meeting facilities, replaces all linens and sanitizes all seating surfaces.     
Socially distanced open-air events on the 21,000-square-foot harbor-facing outdoor event lawns, with modified catering menus including individually portioned items or chef/server-attended stations.    
For ease of mind, the resort is assuming the liability for attrition on room blocks and cancellation clauses.   
"We want to you to be here, so we are doing everything we can to be a partner in the process to make our groups successful," Weist said.    
Maryland 
"What pandemic?" declared CDC Gaming Reports in March as Maryland's casino industry recorded an all-time revenue high of $169.2 million for the month after capacity restrictions were lifted at venues, including market leader MGM National Harbor. 
With Maryland Gov. Larry Hogan expected to sign sports betting into law, Live! Casino & Hotel Maryland recently opened Sports & Social. Replacing the former Center Stage performance venue on the casino floor, the $12 million, 14,000-square-foot venue has 212 seats and more than 100 linear feet of LED screens, including a 47-foot-wide main screen.
Read Next: Native American Casinos Have Given Back Big During the Pandemic