Sacramento Is Primed for the Post-Pandemic Era With New Developments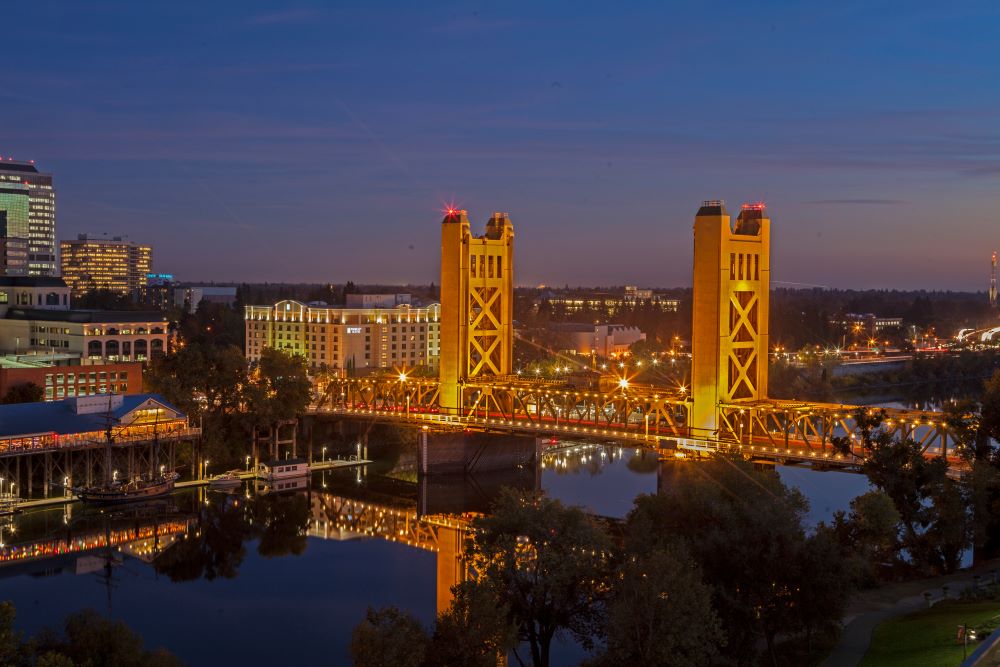 Sacramento skyline. Photo courtesy of Visit Sacramento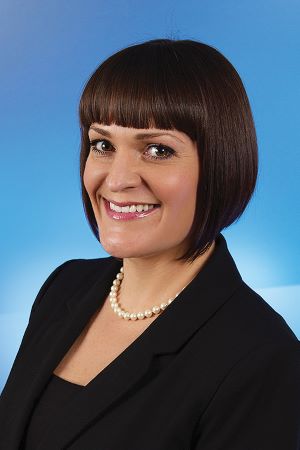 Like its California counterparts, the state capital of Sacramento was hit hard by the pandemic, with meetings and conventions coming to a standstill under strict guidelines set by the governor.
Sacramento, however, caught a bit of a break as the COVID-19 pandemic took hold because it was undergoing a massive expansion of its primary large-meeting facility, SAFE Credit Union Convention Center, which was already closed when the pandemic began.
"It's a silver lining," said Sarah Atilano, chief of strategy and market growth for Visit Sacramento. "It's been closed since July 2019, so we're opening a brand-new building with no one having been in the building since before the pandemic. 
"Obviously, all of our hospitality businesses have been hit very hard by the pandemic," she added, "but we had already planned on having our convention center closed, so the hotels, restaurants and other businesses had already planned on changes to their operations to mitigate the loss of the conventions being in town."
[Related: California Aims to Fully Reopen June 15]
Atilano said the onset of the pandemic resulted in the city going back to the convention center's architect to adjust its plans to account for additional health and safety protocols.
"This gave us time to work with our architect, Populus, on a new set of readiness guidelines for the building," Atilano said. "There were new guidelines for capacities in spaces and different social distancing [possibilities] than previously."
Atilano added that the design features three new entrances on the east, west and north side, which allows for improved attendee circulation strategies.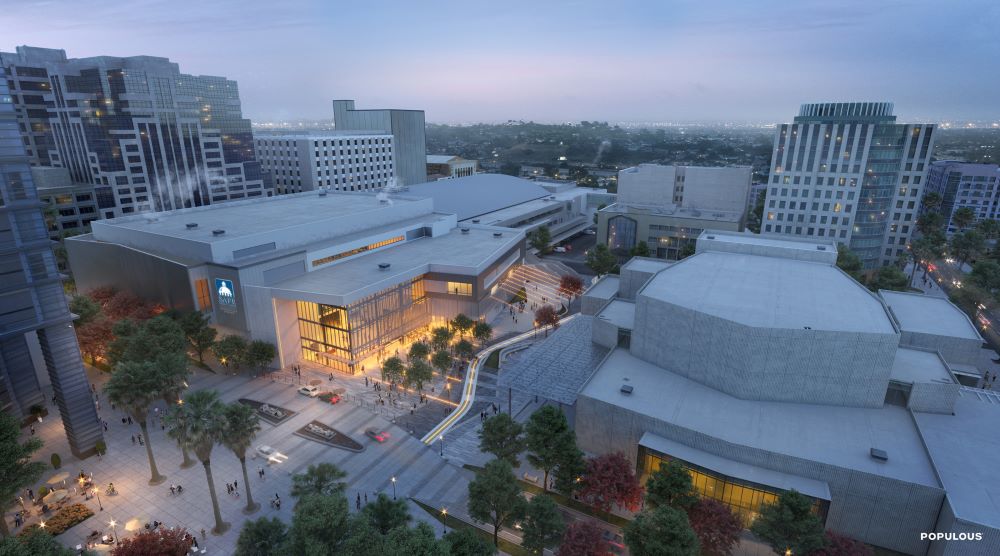 A key selling point of the expansion is a 22,000-square-foot events plaza between the convention center and its community theater, which also allows for plenty of space to maintain social distancing needs.
"We knew we were going to use it a lot because we have 250 days of sunshine in Sacramento per year, but I think we're going to be utilizing it more than expected, based on these changes," Atilano said, adding that the extra space will allow the facility to host two conventions simultaneously.
"We have lots of groups that want to meet with us who are a little bit smaller, so we're stacking groups," she said. "We can have one group on the east side and one on the west side. There's a Residence Inn on the east side and a Sheraton and Hyatt are within walking distance of the west and north sides."
There are a total of 2,000 hotel rooms within walking distance of the convention center, according to Atilano, who added that one of the driving factors behind the convention center expansion was the need of larger conventions, such as the Unified Wine & Graph Symposium scheduled for January 25-27, 2022, to utilize more space than the destination previously offered.
Highlights of the SAFE Credit Union Convention Center expansion include the following:
240,000 square feet of programable space.
A 160,000-square-foot contiguous exhibit hall.
80,000 square feet of meeting space.
37 breakouts.
22,000 square feet of outdoor space, including a new programable activities plaza.
Smart Cities telecommunications service and AV and hybrid meetings facilities operated by Encore (formerly PSAV).
Catering by Centerplate.
A GBAC STAR Facility Accreditation, awarded by the Global Biorisk Advisory Council for facilities that offer superior cleaning protocols, disinfection techniques and work practices to combat biohazards and infectious diseases.
To help assure visitors and meetings and conventions groups that facilities, restaurants and attractions adhere to strict health and safety protocols, Sacramento launched the Gold Star Recovery Guide for meeting and event planners and committed to a Sacramento S.A.F.E. Pledge designed to communicate the high level of protocols followed by local businesses and organizations.
The S.A.F.E. Pledge (which stands for "Safe Accommodations for Everyone") details the latest COVID-19 health and safety guidelines from the Sacramento County and state of California departments of health, the Centers for Disease Control and other health organization entities that are in place at meeting facilities, venues, hotels, other hospitality partners and local businesses.
Under the pledge, facilities and businesses promise to:
Ensure employees wash hands frequently and wear face coverings while interacting with guests.
Clean and sanitize all surfaces and common areas.
Follow social distancing and capacity guidelines.
Conduct wellness screenings of employees.
Provide employees general COVID-19 awareness training.
Provide hand sanitizer.  
New Entertainment Offering
Another major development in the Sacramento meetings and visitor scene is the new Downtown Commons entertainment plaza, on the site of the former Sacramento Downtown Plaza.
Nicknamed DOCO, the three-acre plaza is next to Golden 1 Center and less than a mile from SAFE Credit Union Convention Center.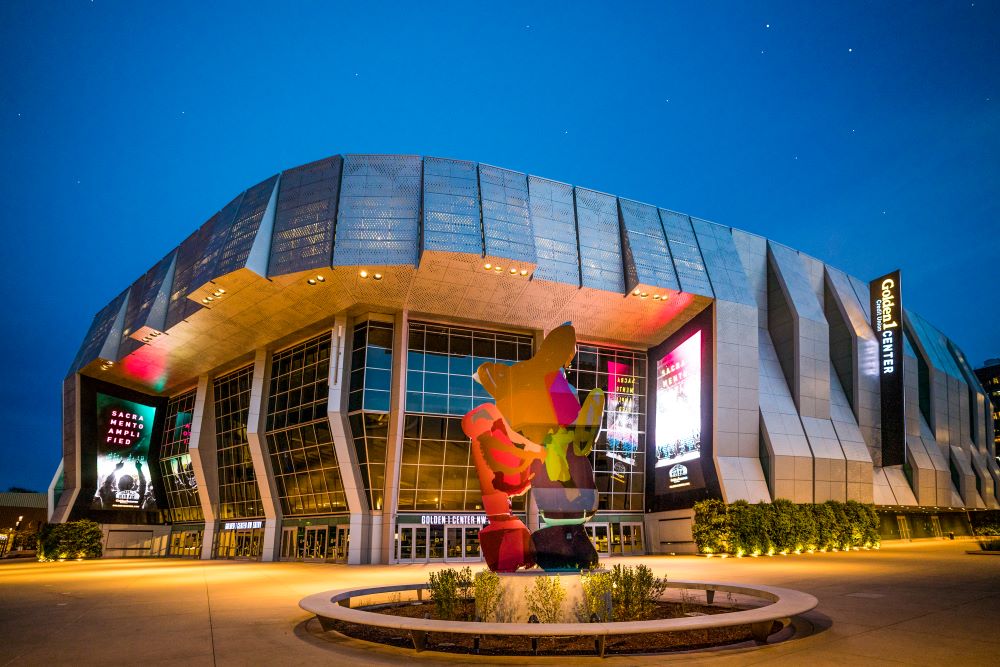 Highlights of DOCO include the following:
Echo & Rig Butcher and Steakhouse
The Lash Lounge
Fizz champagne bar
Yard House restaurant
Vine & Grain wine and craft beer bar
The 250-room Kimpton Sawyer Hotel
Space for outdoor concerts, markets and other activities
"I think there's just a lot to do here in Sacramento," Atilano said. "We're going through a whole renaissance."
Additional Opening and Renovations in Sacramento
Set for a winter 2021 opening, Fort Sutter Hotel is located in Midtown across the street from the Fort Sutter Medical Complex and Sutter's Fort State Historic Park. A Hilton Tapestry Collection contemporary boutique-style property, the 105-room hotel offers 1,800 square feet of indoor and outdoor meeting space and is set in a five-block entertainment district approximately two miles from the State Capitol and SAFE Credit Union Convention Center.
Hyatt Centric City Center at publication time was scheduled for a spring 2021 opening downtown. The 11-story, 172-room hotel will offer more than 2,500 square feet of meeting space and is located adjacent to Golden 1 Center. It will feature a loft-inspired design and retain the brick facade of the former Marshall Hotel, a 105-year-old historic property, following a major preservation and restoration effort. Sacramento is one of 15 cities selected as destinations for the new brand.
The Exchange Sacramento Hotel opened in March in downtown's historic California Fruit Building. The 10-story, 100-room Hilton Curio Collection property offers one 500-square-foot meeting room and is housed in Sacramento's first high-rise building, constructed in 1914. The hotel has maintained the historic building's facade and will feature a 3,800-square-foot third-floor rooftop bar and events space scheduled to open in fall 2021.
Plus: A Planner's Perspective on Meeting in Sacramento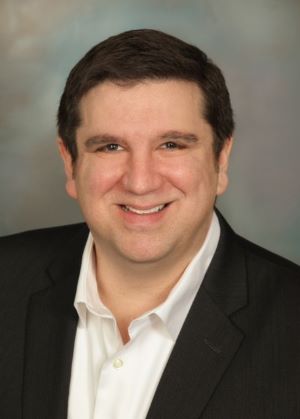 Dan Howard of the American Society for Enology and Viticulture and member of Unified Wine & Grape
Symposium Managing Committee, explains why Sacramento was an ideal location for the Unified Wine & Grape Symposium.
Describe the event.
The Unified Wine & Grape Symposium is an annual event for wine and grape industry professionals. About 14,000 thousand people attend annually. The January 25-27 symposium also hosts a tradeshow with over 950 booths. 
What lead to the selection of Sacramento as the destination for the meeting?
Sacramento is an ideal location and is centrally located to our local industry. Additionally, the Sacramento International Airport allows easy access for those attending out-of-state or from other countries.
What offsite facilities will you utilize for the meeting?
We also use the Hyatt Regency and Sheraton Grand in Sacramento for additional sessions and receptions.
How did Sacramento's convention center expansion figure into the decision to hold the meeting?
The expansion of the convention center allowed us to stay in Sacramento. Due to the success of our event, we were quickly outgrowing the convention center, but we will now fit comfortably in the new expanded facility.
Read this next: Sacramento's Food Scene and Meeting Facility Upgrades Are Serving Notice