What to Do and Where to Meet in Houston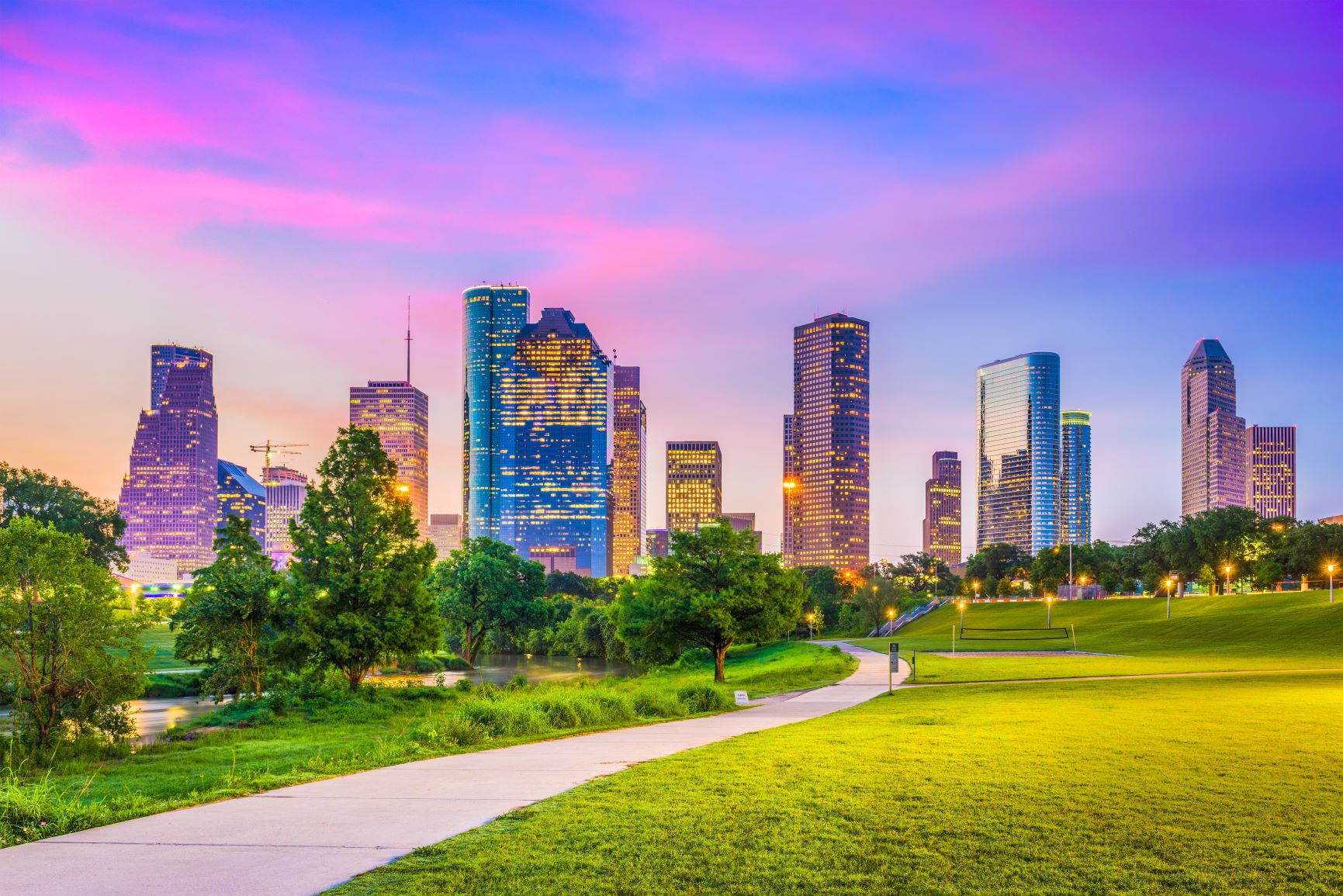 Downtown Houston skyline. Credit: Sean Pavone/Shutterstock
It's often said that the United States is a mosaic of different ethnicities, cultures, cuisines—the list could go on—and it's likely you'll find no better microcosm of this than in Houston. Where else can you watch the world's largest indoor rodeo, see the work of David Hockney and Vincent van Gogh side by side, and learn about what NASA might be up to? 
I spent 2.5 days in Space City in mid-May, where I discovered what's new in the area (hint: a luxury property that is the brand's first in North America), visited some must-see attractions and saw firsthand why Houston is a dynamic destination for meetings and events. 
New & Renovated Hotels 
Hyatt Regency Houston, which unveiled a multimillion-dollar renovation this year, is one of those soaring atrium hotels that make a dramatic impression as an inspiring place to rest, relax, dine and meet. The downtown property, where I stayed during this trip, has transformed all 955 of its guest rooms, as well as its meeting spaces, F&B outlets and other public spaces, including the expansive lobby and lobby bar.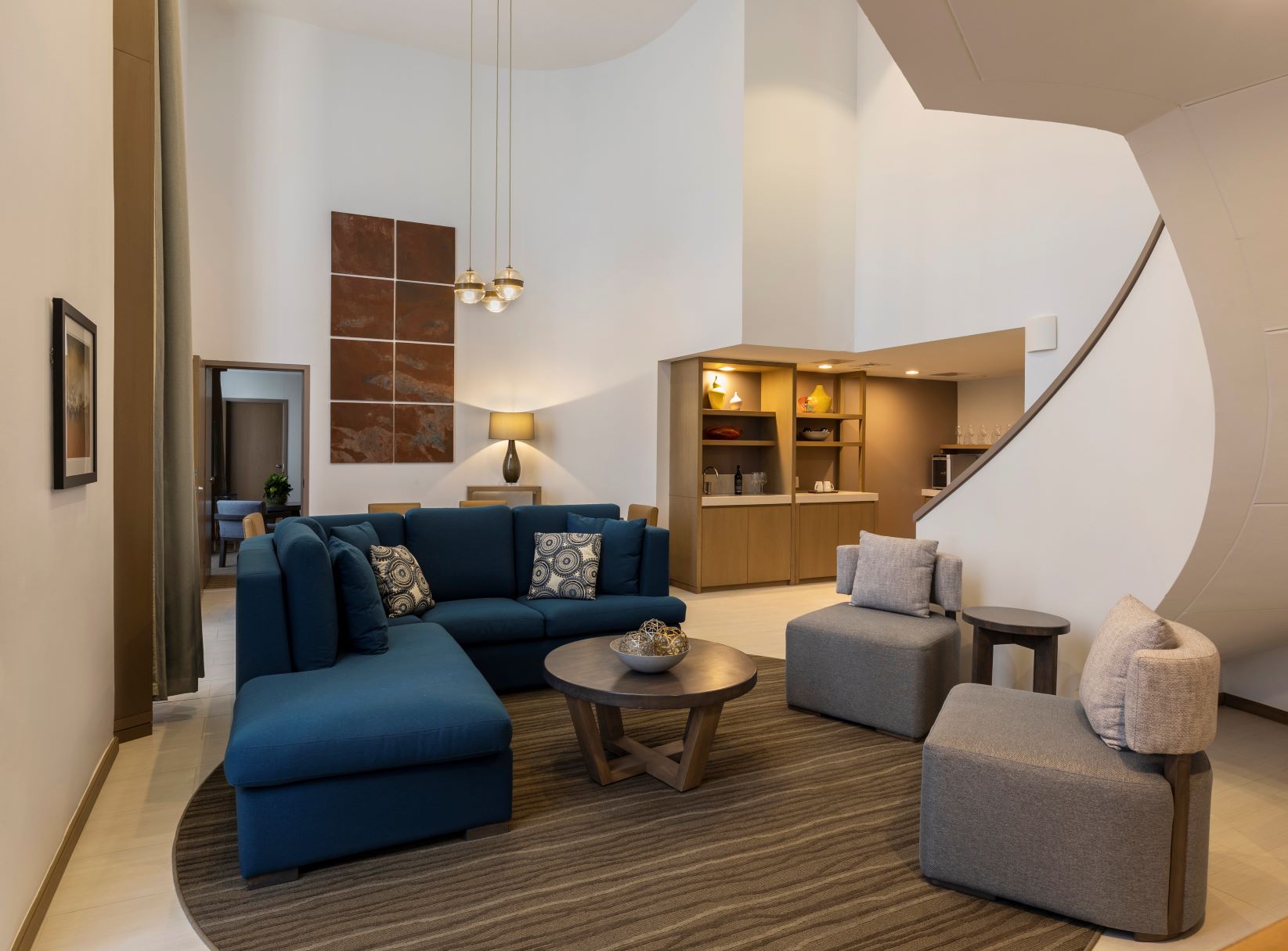 The new guest room and suite interiors feature accent walls and contemporary furniture, and their designs are a nod to Mark Rothko, a famous abstract artist whose work can be found in Houston's Menil Collection only blocks away from the hotel.  
The Hyatt also refreshed all 55 of its meeting rooms, which total about 71,000 square feet of space and includes a 28,000-square-foot exhibit hall. The 16,000-square-foot Imperial Ballroom is a stunner, with gorgeous chandeliers preserved from the '70s (the hotel opened in 1972), and the space can be divided into two or three separate spaces.  
Some of the most unique meeting spaces of the property include the Window Box, which can accommodate up to 250 attendees and looks out over the lobby. Its funky light fixtures, when illuminated, are a great focal point when guests enter the atrium. There are also a handful of meeting rooms, converted from boutique shops, with lovely French doors that also overlook the lobby.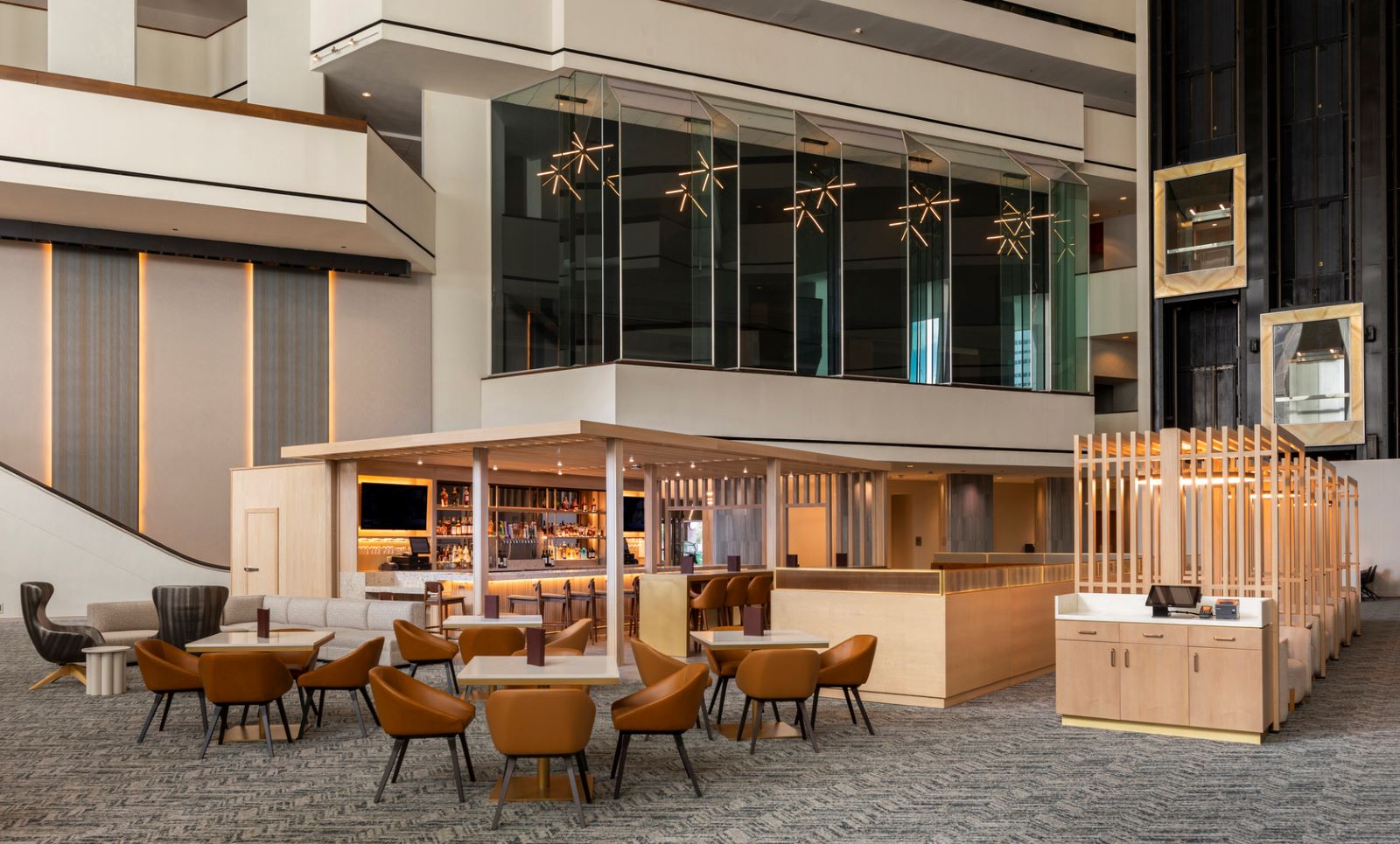 The property's director of sales and marketing, Vincent de Croock, says the Hyatt sees a lot of association, corporate and SMERF business, and that the hotel is seeing an increase in business from smaller groups who are looking for space to spread out for social distancing. 
Down in the sprawling Texas Medical Center district, a new luxury property plans to debut this summer: Blossom Hotel Houston Medical Center. I got a hard-hat tour and saw crews hard at work bringing an impressive vision to life.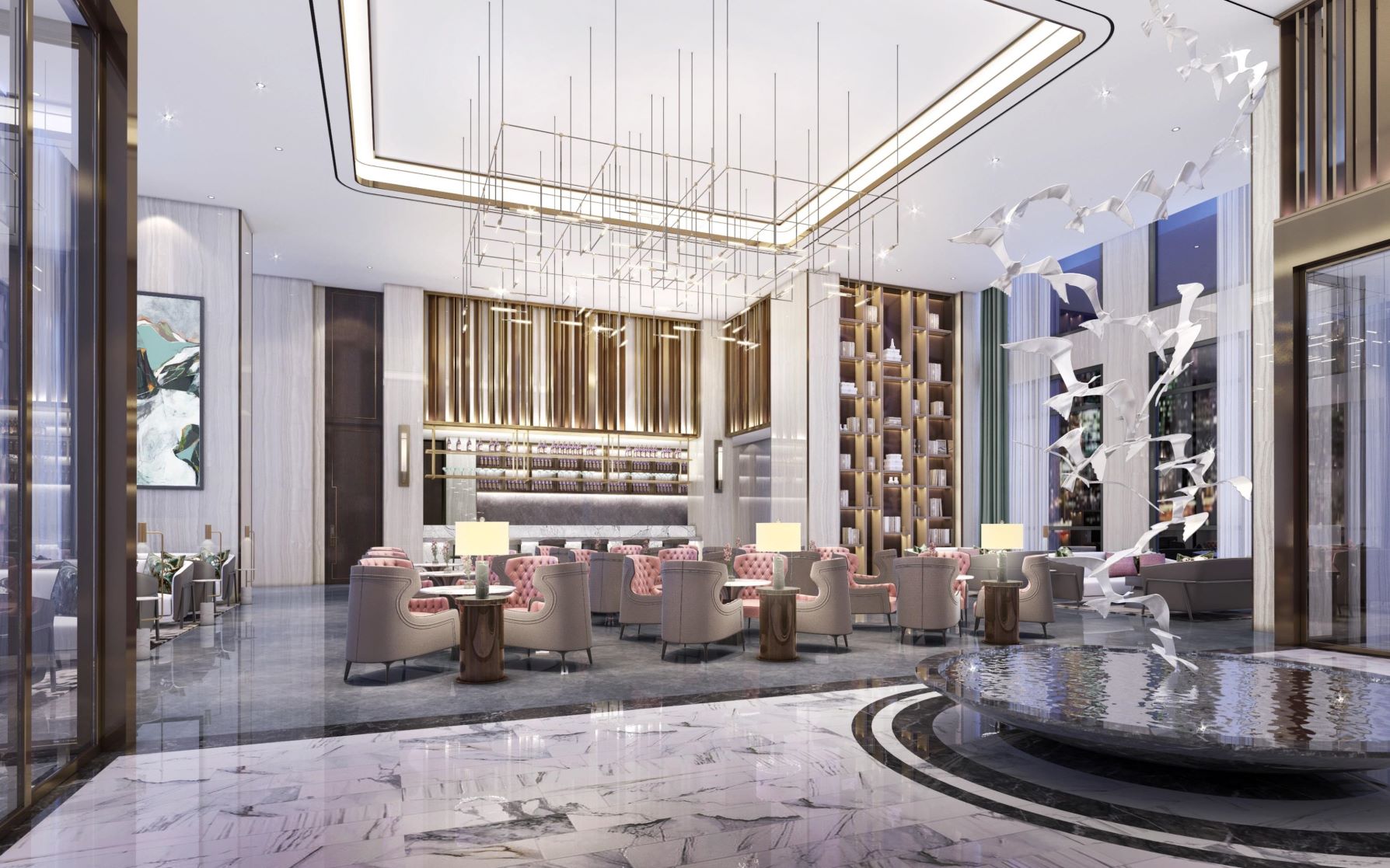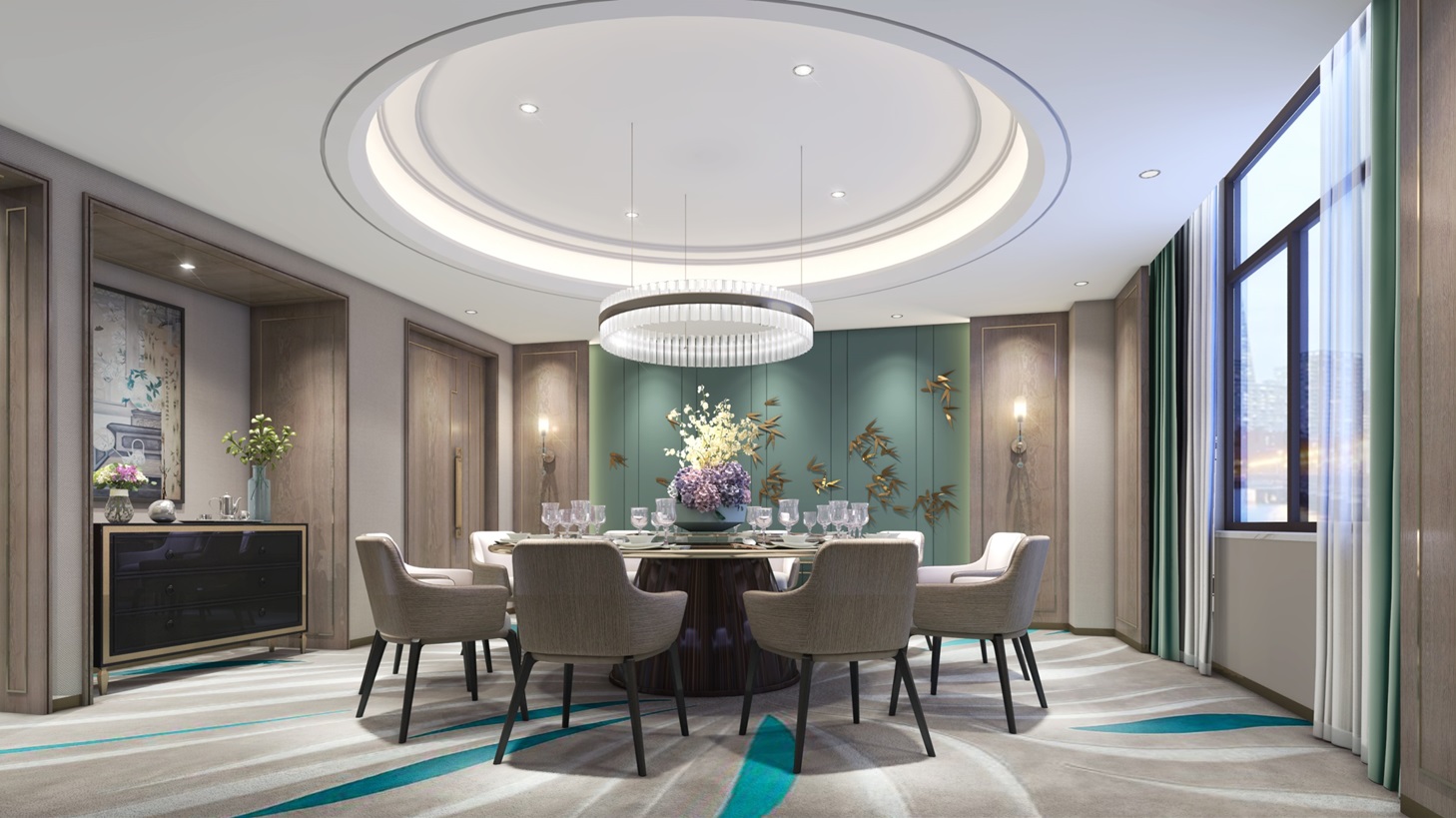 This will be the first Blossom property, whose ownership group is based in China, in North America. It's sure to draw international travelers and those visiting the medical center's healthcare buildings. But guests will likely be drawn there, as well, for Blossom's proximity to NRG Stadium, home of the NFL Houston Texans, and the forthcoming TMC3 project, which will be located next door. The 37-acre project includes shared research centers, labs, a conference center, plenty of retail and a show-stopping double-helix-shaped greenspace.  
TMC3's opening is slated for 2023, while Blossom is looking at an August 2021 debut. 
A Convenient Convention District 
Houston has one of the nicest convention districts I've visited thus far, with an extremely convenient layout that includes two large hotels, an urban greenspace and a lively neighborhood for some after-hours entertainment.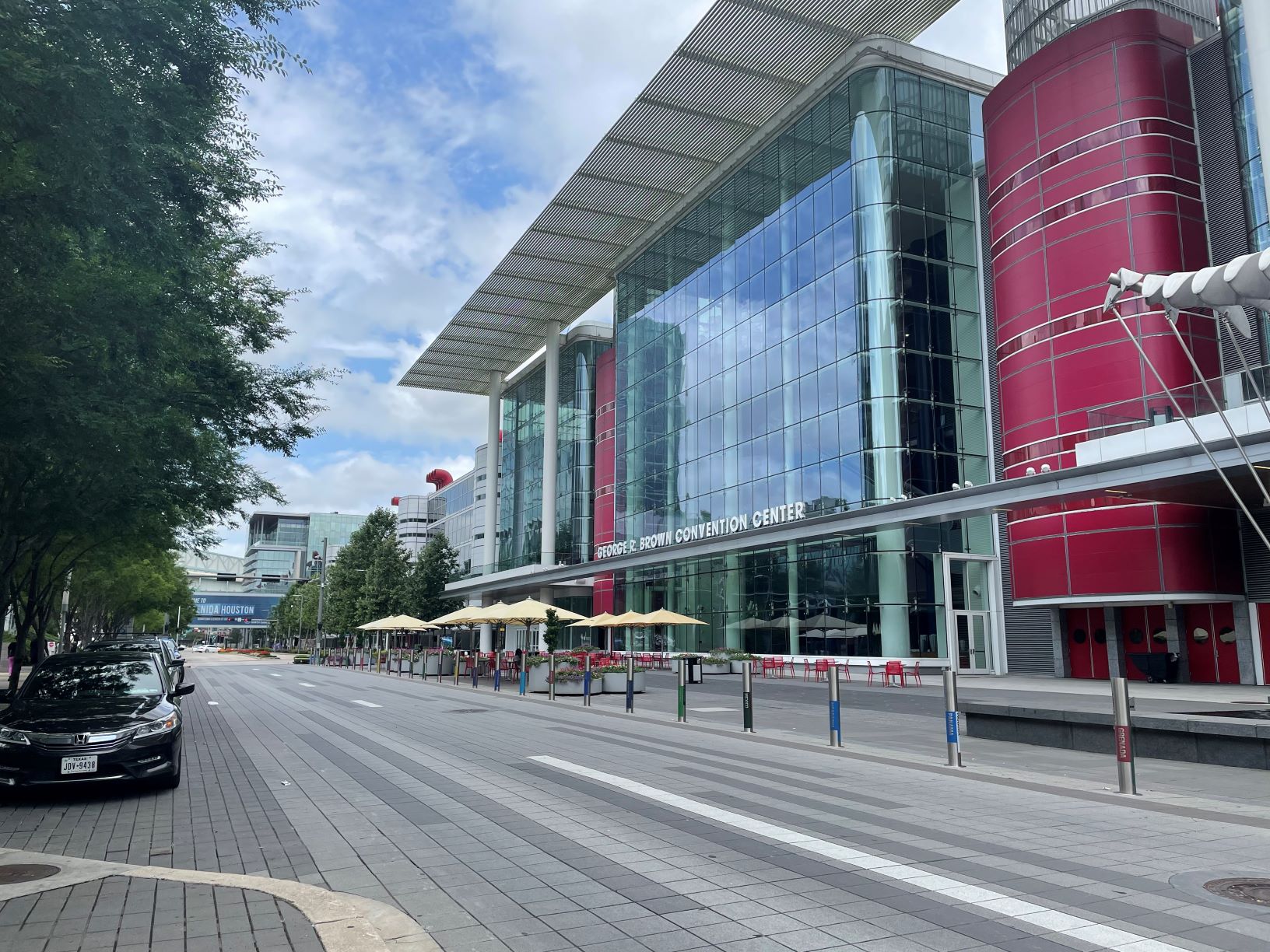 The 1.8-million-square-foot (and GBAC STAR-accredited) George R. Brown Convention Center sits right across from Discovery Green, a 12-acre park developed by the City of Houston, Houston First Corporation and Discovery Green Conservancy. As well as hosting hundreds of free events every year, Discovery Green can be incorporated into your convention program, or just serve as an ideal space for attendees to get some fresh area in between sessions. 
The convention center is sandwiched between two major properties: the Hilton Americas-Houston and the Marriott Marquis Houston, both of which are connected to the convention center via sky bridges.
Located next to the Hilton is the indoor arena Toyota Center, which, on May 15, hosted UFC 262 for a sellout crowd of more than 17,000 people. Ahead of the main fight, UFC hosted a series of ancillary events in Houston, including a press conference and weigh-ins at the convention center.
UFC's senior vice president of global brand and creative Heidi Noland said this is the seventh event UFC has hosted in Houston.
"Houston has a long history of supporting UFC," she said. "It's always a great experience, and there's a highly-engaged fan base in and around Houston. Following the pandemic, we were looking for cities that were opening up and arenas that were receptive to hosting fans at full capacity."
UFC worked closely with Houston First on necessary logistics for events held at the convention center and Avenida De Las Americas, the street separating the convention center and Discovery Green that can be shut down for events.
"They were with us from initial ideation to early logistics to execution on site," Noland said. "They worked hand in hand with our teams every step of the way, whether it be discussing COVID-19 protocols, keeping our fans, our fighters and our employees safe throughout the week, to Fan Experience programming to marketing outreach... Having those fan-facing activities all in a central location was great. It made it easy to message fans and made it really accessible and created a cohesive experience, which we always love and strive for. There was a natural foot traffic around Discovery Green as well that allowed for further exposure for the UFC brand."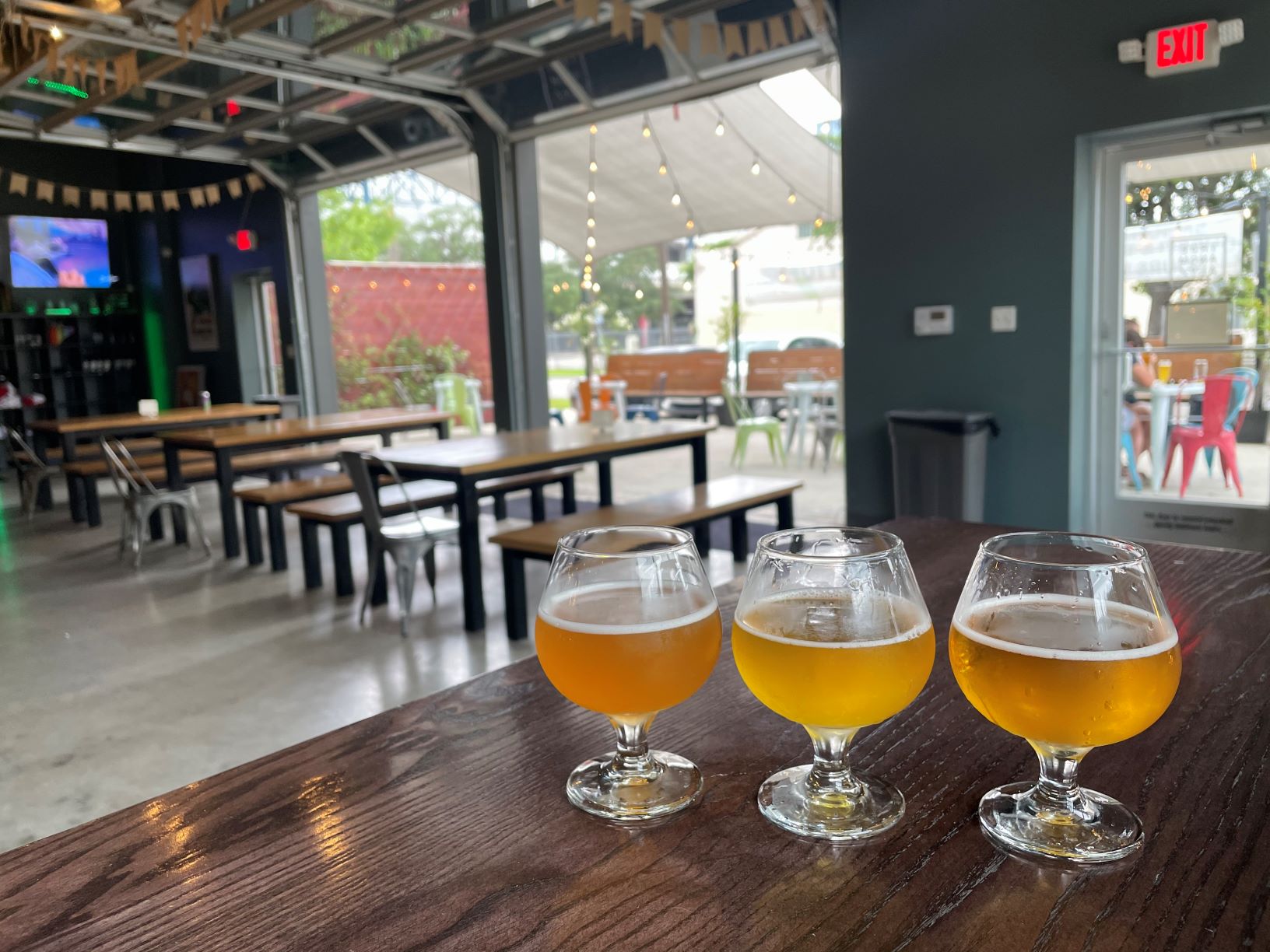 For some after-hours fun near Houston's convention district, planners will find a perfect offsite venue that can add some Texas flair to their program: live music haven The Rustic. Groups can also head two blocks east to the East Downtown neighborhood—"EaDo" for short—where there's no shortage of breweries, including True Anomaly Brewing Co. and 8th Wonder Brewery & Distillery, as well as Pitch 25 Beer Park and beer and food truck garden Truck Yard. Also located here is BBVA Stadium, home of the Major League Soccer team the Houston Dynamo FC.  
Top-Tier Cultural Institutions 
A visit to Houston would not be complete without visiting one of its many amazing cultural institutions and museums. And Houston makes it easy with CityPASS, which is essentially a prepaid mobile admission badge that comes with access to some of the city's top attractions, including the Houston Museum of Natural Science (HMNS). 
If I wasn't eager to fit as much into my Houston itinerary as possible, I could've spent an entire day at HMNS—there's so much to discover and explore. Two highlights include the sprawling Morian Hall of Paleontology and the Cullen Hall of Gems and Minerals, which are both permanent exhibits.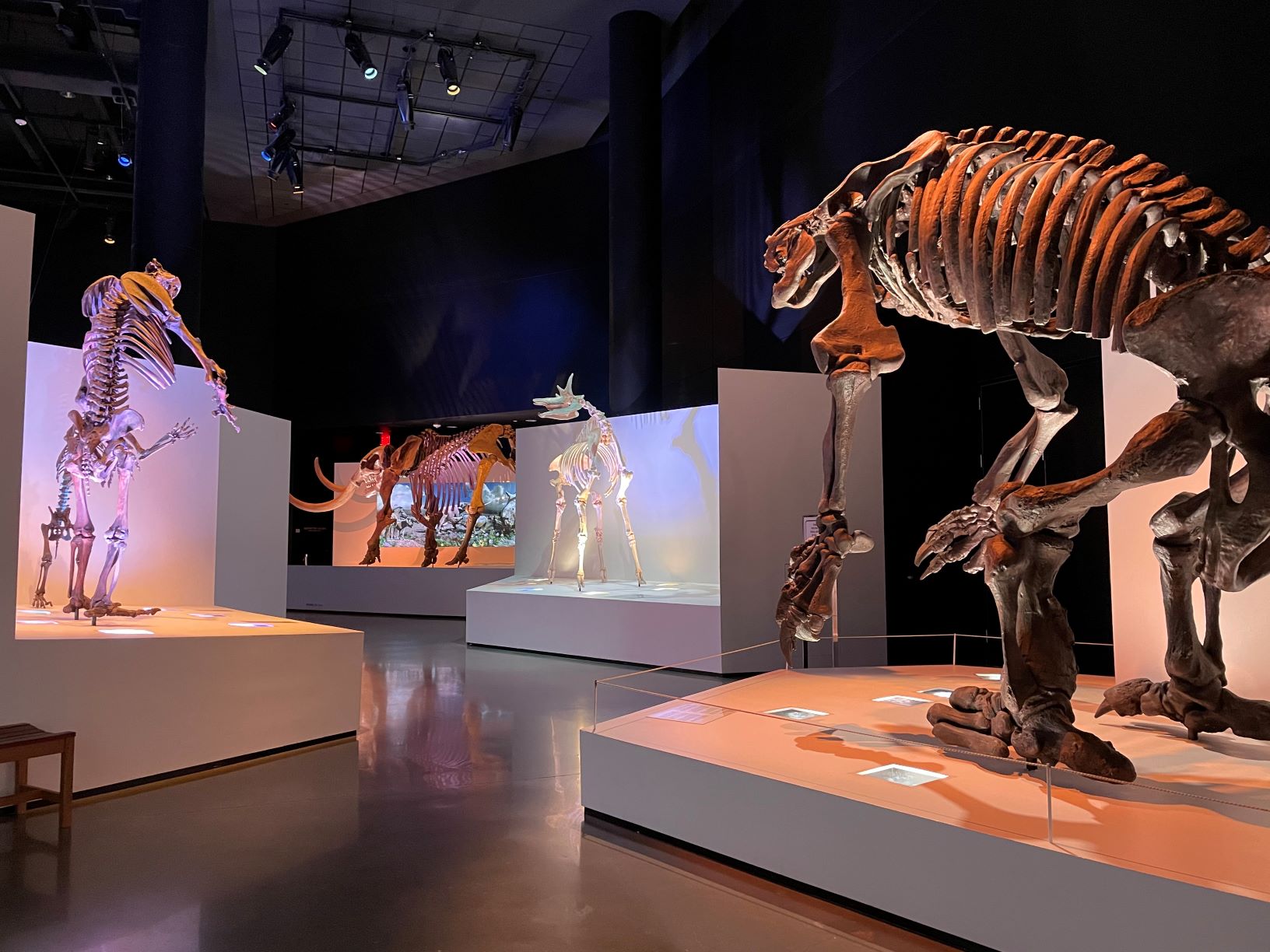 The former features towering prehistoric beasts, many of them in positions of action to give visitors a true feel of what life was like millions of years ago. (Although there's an impressive T. Rex on display, I was left completely agog by the skeleton of Eremotherium, also known as the Giant Ground Sloth—yes, a giant sloth!—standing on its hind legs.) And the gemstone and minerals exhibit is unlike anything I've ever walked through in a museum, with lighting almost nonexistent, save for the display lights that make the gems sparkle and shine. HMNS also offers private event services and can host groups of 20 to 5,000. 
Nearby—many of Houston's museums are in close proximity as part of the Museum District, about 3.5 miles southwest of downtown—is The Museum of Fine Arts, Houston (MFAH). It's a beautiful, sophisticated space that, through June 20, is showing the high-profile Hockney–Van Gogh: The Joy of Nature, which examines the common ground between the two artists, including their love of nature and use of brilliant color. But the permanent collections are just as awe-inspiring, from Spanish colonial paintings to Egyptian antiquities.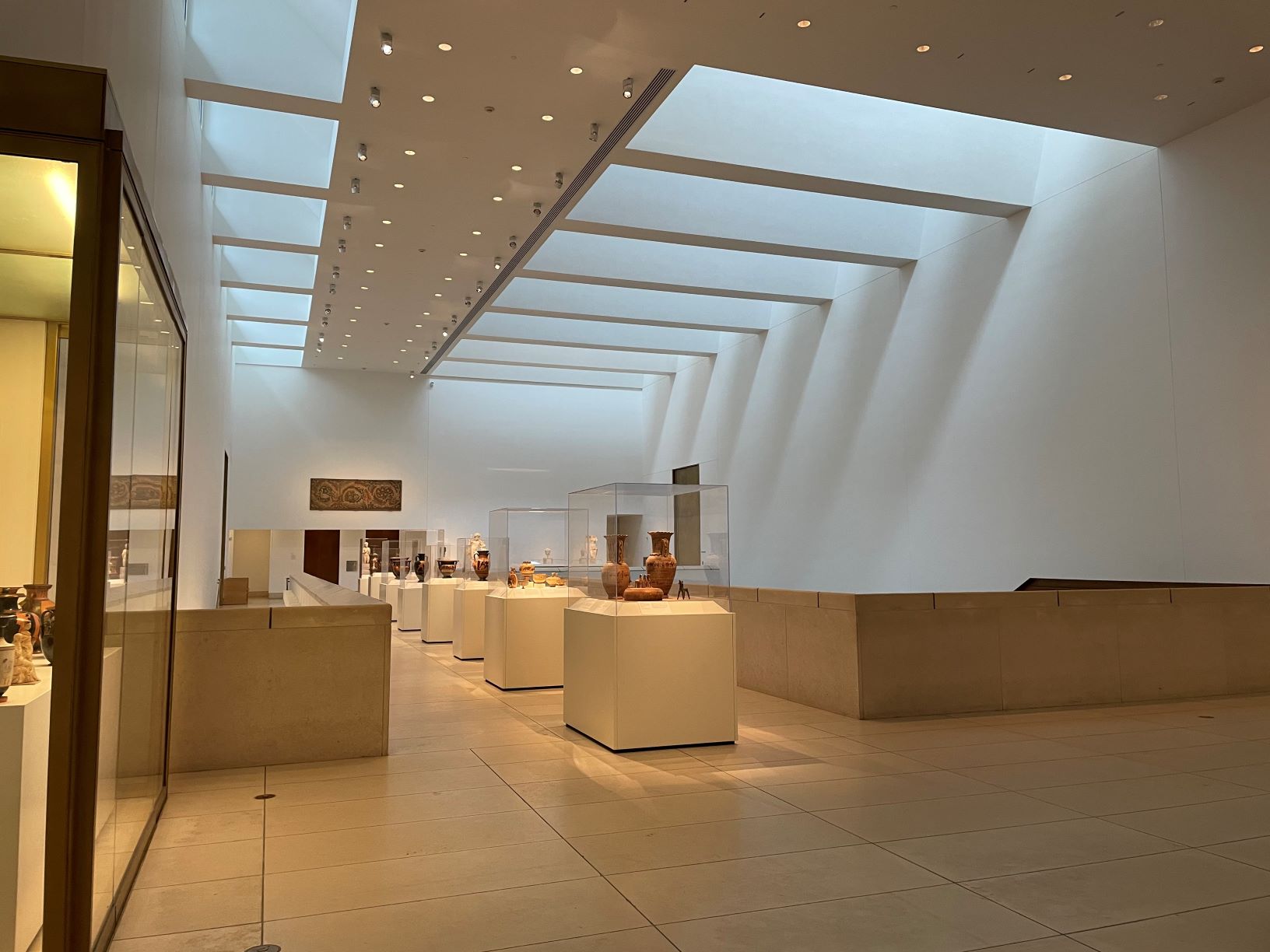 In November 2020, the MFAH opened a brand-new building, the Nancy and Rich Kinder Building, which houses the first comprehensive installation of the museum's collections of modern and contemporary art. This building marks the completion of MFAH's campus redevelopment project, an expansion that includes public plazas; reflecting pools and gardens; and improved sidewalks, wayfinding and street lighting. 
Two other noteworthy Houston attractions include the Asia Society Texas Center and the Houston Botanic Garden, which opened in 2020. 
Back to Business 
Although I only scratched the surface of what Houston has to offer—it's the fourth-largest city in the country, after all—I feel that in just 2.5 days I was able to glean how well-equipped this energetic and innovative city is for meetings and events, both large and small, especially in the current pandemic climate.  
According to Visit Houston, the city has 32 events scheduled from July 1 to December 31 this year—and 31 of those events are expected to have an attendance of 1,000 or more.  
Houston is more than ready to get back in the saddle and book business. It's just icing on the cake if the rodeo's in town, too, right? 
Connect
Visit Houston | 713-853-8100
Read Next: 50 Years After Apollo 11, Houston Is Aiming Higher Than Ever