Behold the Highly Scalable Events Magic of Rob Lake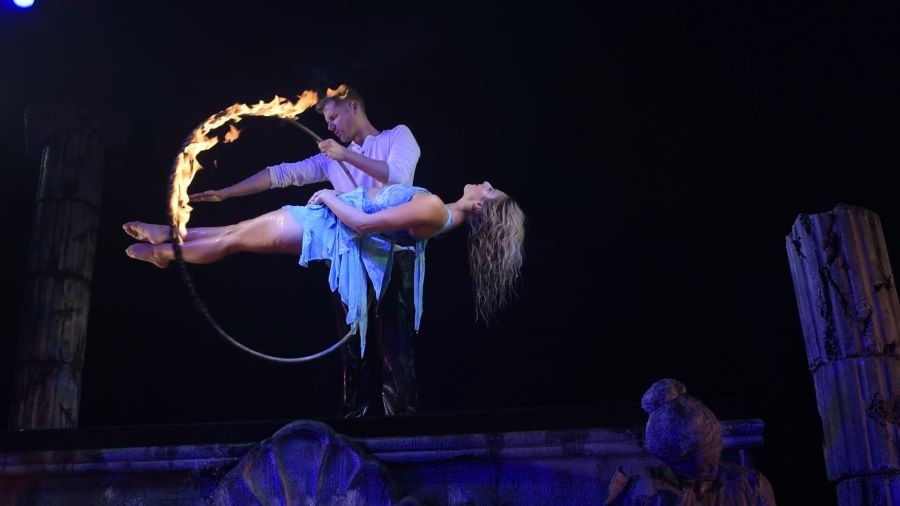 Credit: The Magic of Rob Lake
I love magic. From the first Hot List™ in 2001, magic has always been a part of the show. 
One of the world's most celebrated illusionists, Rob Lake and his mind-blowing magic has dazzled and entertained millions across network television, on the Las Vegas strip, in Times Square, Atlantic City, Atlantis Bahamas and before sold-out audiences in casinos, arenas and theaters worldwide.
Storytelling on the Grandest Scale 
His astonishing original illusions are uniquely presented as awe-inspiring storytelling on the grandest scale. Named "The Top Illusionist in the World" by Caesars Entertainment, the world's largest gaming organization, Rob is internationally renowned for his mesmerizing and award-winning illusion spectacular.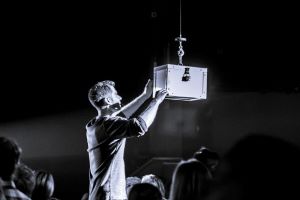 In 2008, Rob became the youngest magician in history to receive the holy grail of the magic world, The Merlin Award, as "International Stage Magician of the Year." This award is magic's highest honor and the industry equivalent of an Oscar.  
Rob has also served as magic consultant for network TV series, feature films and world-famous theme parks, and has created illusions for today's most famous magicians. Rob's magical effects can be seen in numerous theatrical productions across the globe, including the hit musicals The Phantom of the Opera and in over 1,000 productions of Disney's Beauty & the Beast. 
See more of Michael Cerbelli's: The Hot List™  
Over the last few years, Rob has headlined in venues around the world, bringing his physics- and sometimes even death-defying illusions to audiences at Atlantis Paradise Island Resort in the Bahamas and Harrah's Lake Tahoe.  
A Friend to Animals, Too 
In his daily life, Rob dedicates his time, support and voice to a cause he holds near and dear to his heart, animal rescue. In fact, his own furry companion, Roger, a Yorkie mutt, was once a rescue dog and has become a popular part of his show, as well.  
Experience the ultimate in magical immersion with a live theatrical presentation of The MAGIC of Rob Lake. Rob brings the virtual experience alive, connecting your audience to the world's greatest illusions, in an immersive and customized broadcast. Your guests will have a virtual front-row seat to their very own live TV special with the live theatrical presentation of The MAGIC of Rob Lake. 
Rob interacts with your audience as he performs the world's most incredible illusions, many of which are exclusive to the content you can only get from The MAGIC of Rob Lake. Company branding and messaging can also be included in this amazing presentation that will be customized to your virtual event needs. 
And as a big bonus, a live HD multi-camera shoot will be provided from Rob's very own theatrical studio to your technical team for distribution to the streaming platform of your choice. 
Virtual Options 
Rob can present virtual material for your event as a "general session" opener or closer or be segmented throughout the event. He can even deliver the show as continuous "main-stage" entertainment if desired.  
Rob offers three different performance levels for your consideration. Each show is customized for your event and specifically geared toward your audience with branding and messaging.  
Magic: Up-Close 
Magic: Up-Close is an entry level show that works well for smaller online groups and virtual events where there is familiarity and existing professional relationships amongst the attendees. 
This show will include a variety of interactive virtual magic effects that the viewers will participate in, live, through their screens. There will also be interaction between the viewers that will eventually culminate into outcomes that are seemingly impossible. The entire show happens in real time with Rob and the guests during the event from a single camera shot. 
Magic: The Studio 
Magic: The Studio combines all of the interactive elements from Magic Up-Close and adds in a select offering of pieces that will involve Rob performing stage magic and effects that the audience will be able to watch, live, without direct involvement. We refer to these as Rob's "personality pieces," which feature Rob's likable persona and storytelling capabilities while delivering visually mind-bending effects as if you were seeing him during an actual stage show at a private event. This show takes place in Rob's rehearsal studio with a two-camera shoot and enhanced production.  
Magic: The Special 
Magic: The Special is the ultimate in live, virtual, all-encompassing theatrical magic. Rob brings his multimillion-dollar stage show to life on your screen in front of your guests. The best way to describe this show is as a customized live magic television special, complete with cast and crew, special effects, lighting, costumes, large-scale theatrical illusions and more. 
This production includes components from all levels of Rob's show, including virtual magic through the screens, Rob's solo magic effects and his grand-scale illusions that are made for TV. This show is fully scripted, written and executed with your audience and message in mind. You'll see the show presented from Rob's favorite theatrical venue shot with no less than three camera angles. 
Related: 1 Year Into the COVID-19 Pandemic, The Hot List Remains #EventStrong 
BONUS! 
As an enhancement to any show, Rob will mail a special magical package to a few, or all, guests, so they can participate at home, interactively, as the magic takes place in their hands. The physical interactive element fee for this would be determined by the number of packages to be sent and the contents of each package.
Rob Lake Virtual Shows from Rob Lake on Vimeo.
We are so looking forward to having Rick perform at Michael Cerbelli's: The Hot List™ at The Special Event + Catersource. I know this year's Hot List™ has to be more the just identifying fresh trends in this new marketplace. Besides showcasing acts and innovations, this year's Michael Cerbelli's: The Hot List™" will all be an uplifting, tangible, informative and educational production. The Hot List™ will include event professionals who had to move the needle and take their companies in a new direction of event production, so we hope you can join us in Miami this July! 
Please sign up for Cerbelli Creative's inspirational monthly newsletter at eventstrong@cerbellicreative.com. 
Contact Information 
212.256.1518
Read Next: This 'Dreamscape' May Represent the Future of In-Person Events