Iconic Foods of Austin and Texas Hill Country—And Where Groups Can Try Them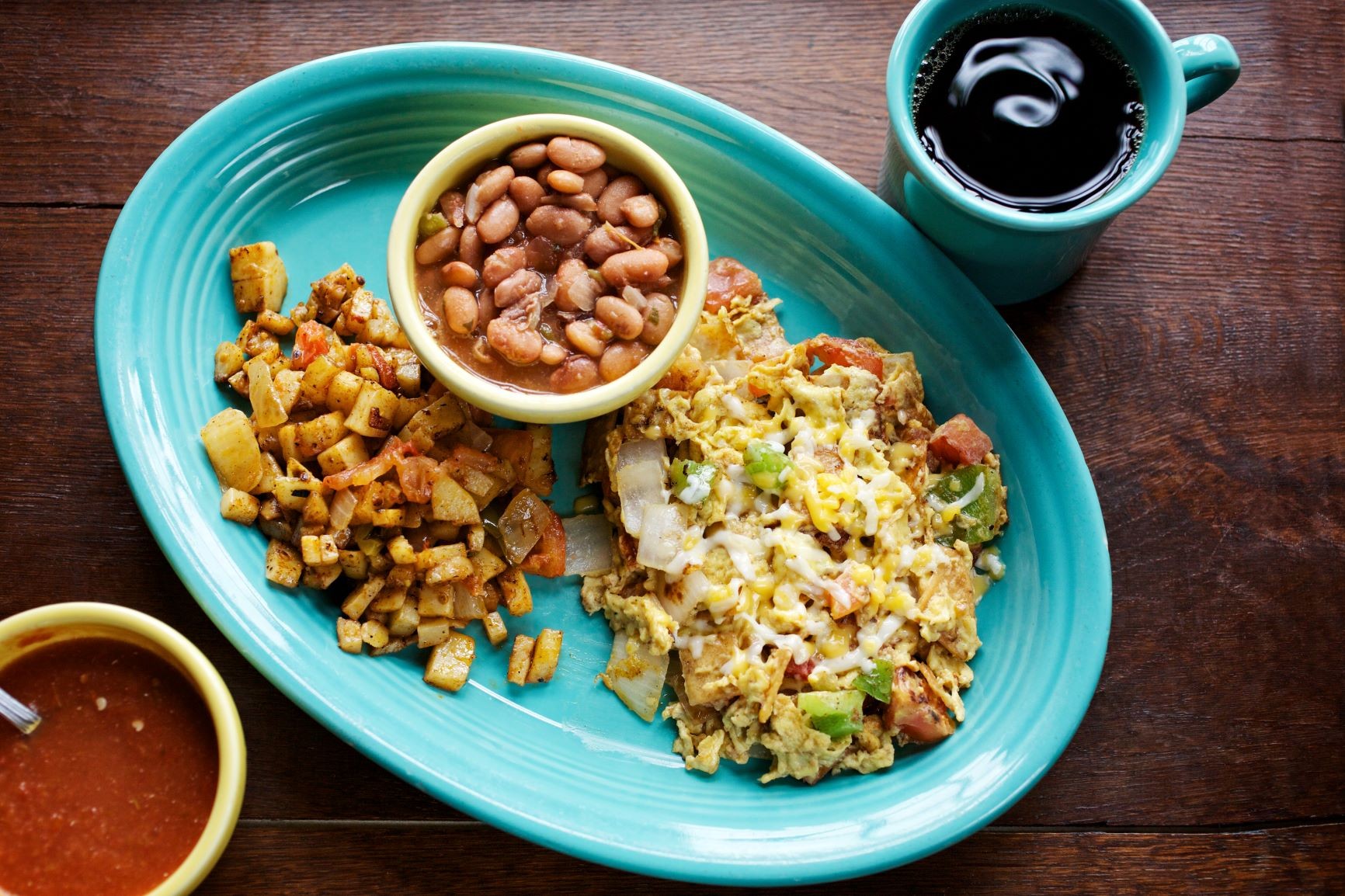 Matt's El Rancho in Austin has been serving up delectable Tex-Mex since 1952. Credit: Visit Austin
One of the best ways to introduce attendees to a destination is through its food, and that holds true for the eclectic city of Austin, Texas and the surrounding Hill Country. This region offers much to explore when it comes to F&B, from breakfast tacos to kartoffelpuffers (authentic German potato pancakes) to Texas wine.  
"Austin's food scene has really grown," said Steve Genovesi, executive vice president of Visit Austin. "A lot of times restaurants will start out as a food truck and become very successful brick-and-mortars. It's always great when we can support local businesses. It's been interesting to see how the food scene has changed, with fine dining as well as quick-service." 
Planners who book local restaurants as venues or caterers for their events in Austin and the Hill Country will not only provide opportunities for attendees to get a taste of the destinations, they'll also be supporting local businesses after a tumultuous year where the pandemic decimated restaurant sales. 
"We really support our local entrepreneurs, and this ecosystem of starting with a food truck and then building to a brick-and-mortar is what makes Austin authentic and unique," Genovesi said. "You might be trying foods in Austin that you haven't discovered in other cities because of the support of our local food scene." 
Texas BBQ 
It's the stuff of legends—grilled and smoked delicacies from beef brisket to pork ribs. And Austin and nearby Fredericksburg are home to some of the best.  
In Austin, a whole barbecue tour would be easy to implement into a program, Genovesi said. 
"There are always different nuances to the barbecue," he said. "Some places are known for brisket, some are known for their chicken or ribs. Many places get into the whole story of where they get their wood from, how their business has a different type of flavor. And it's all within a very condensed area."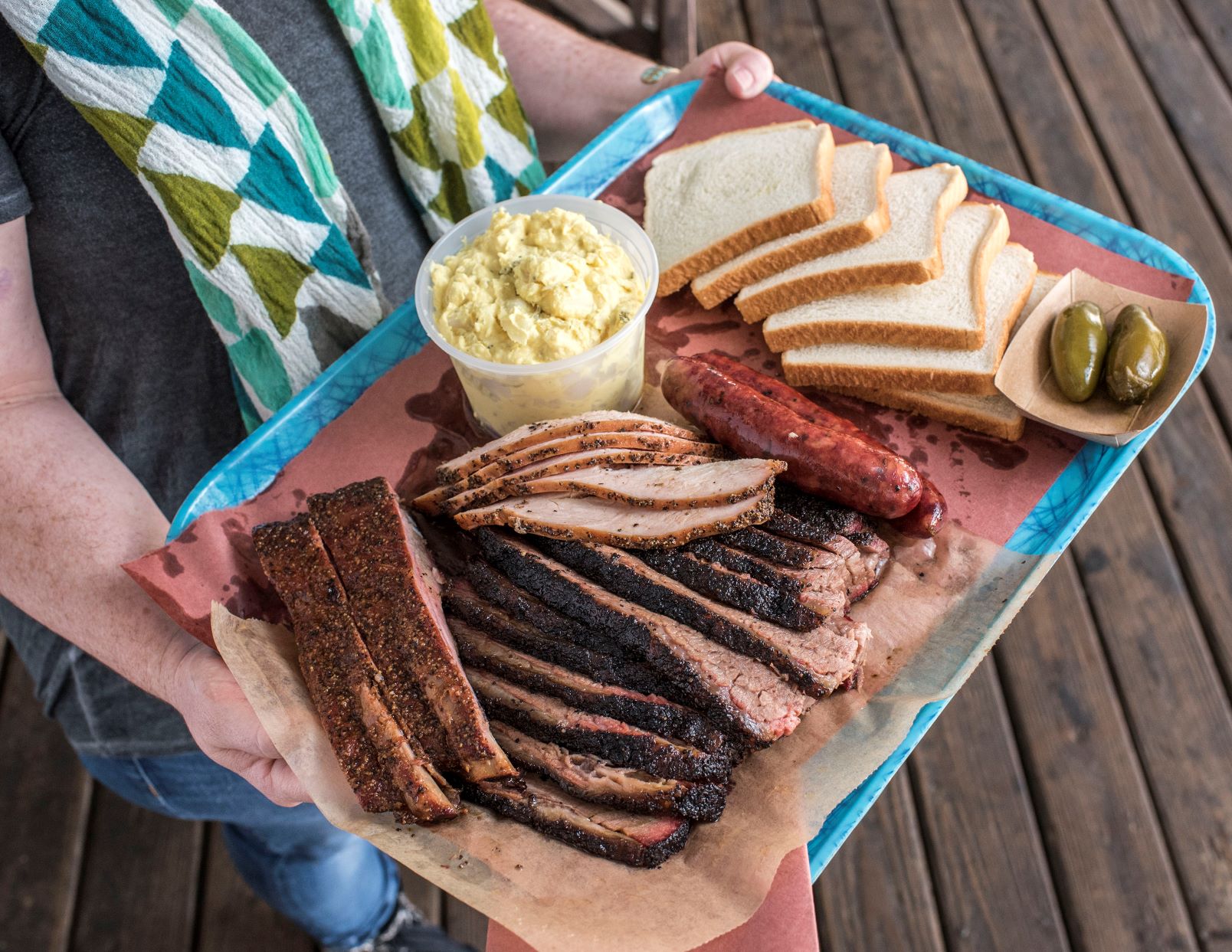 One of the most well-known barbecue joints is Franklin Barbecue, located downtown, from James Beard Award-winning pitmaster Aaron Franklin. There, brisket is king. "Going [to Franklin] without ordering brisket is like visiting the Louvre without seeing the Mona Lisa," writes Bon Appetit. Genovesi said the restaurant is available to rent out for about 100-150 guests.  
[Related: Groups Meeting in Texas: Your Roadmap to the State's Best Barbecue]
Another Austin barbecue option is Lamberts—located downtown across from the Austin City Limits concert venues—which serves up country-style pork ribs with jalapeno, maple and vinegar mop, plus other chops, plenty of mouthwatering sides and even seafood. The restaurant can accommodate a full buyout for more than 200 people or a second-floor buyout for 85 people. Its back patio can also host up to 60 people. 
In Fredericksburg, planners should look to Backwoods BBQ for a group dining experience. The Texas Hill Country restaurant specializes in mesquite-cooked pit barbecue and steaks and desserts like homemade pies and peach cobbler. Backwoods also offers catering services and a private dining room that can seat up to 50 attendees, with additional seating available on the patio. 
Authentic German 
German influence abounds in Texas Hill Country. Fredericksburg has a rich German history, and the town will celebrate its 175th anniversary this year. Planners will find traditional German restaurants with generations-old recipes, restaurants offering a modern take on the cuisine, and plenty of breweries and brewpubs brewing beer to German standard.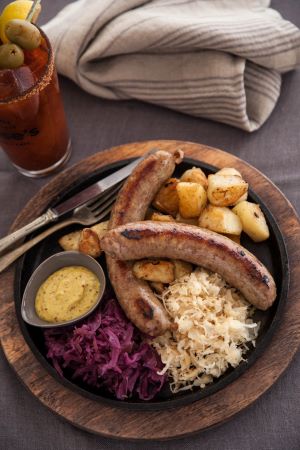 Altstadt Brewery is a popular destination for groups. It's an authentic Bavarian brewery specializing in easy-drinking beers that are guided by the historic German purity law of 1516, meaning beers are made with only four ingredients: hops, barley, yeast and artesian spring water. Its 120 acres also feature a restaurant and a venue for events. Planners can collaborate on custom menus and add on private brewery tours and even fireworks. 
Another Hill Country destination, New Braunfels, is also rich with German history and even serves as host to renowned Oktoberfest celebration Wurstfest. Held this year November 5-14, the event will celebrate its 60th anniversary. Visitors can enjoy a variety of German-inspired entertainment, food and beverage throughout the 10-day festival at Wurstfest Grounds in Landa Park. 
On the grounds of the festival, planners can rent the beautiful Stelzenhaus, perched on the banks of the Comal River, for a meeting or event. 
Krause's Biergarten & Café is another popular German-centric dining destination for groups in New Branfels. 
"They have three different spaces there: indoor dining, the outdoor beer hall and an additional outdoor biergarten," explained Judy Young, vice president, CVB, for the Greater New Braunfels Chamber of Commerce. "And the beer hall or the biergarten can be rented. They serve amazing schnitzel and potato pancakes or kartoffelpuffers." 
Krause's also has more than 100 beer taps, many of them serving up local brews. 
Tacos & Tex-Mex 
It's likely any visitor to Austin, known for its fusion of cuisines, won't leave without trying a taco or two—they're available at all times of the day, after all. 
"Tacos run the gamut, from breakfast tacos with eggs and different types of fillings to Korean tacos that people can get through the food truck scene or brick-and-mortar restaurants," Genovesi said.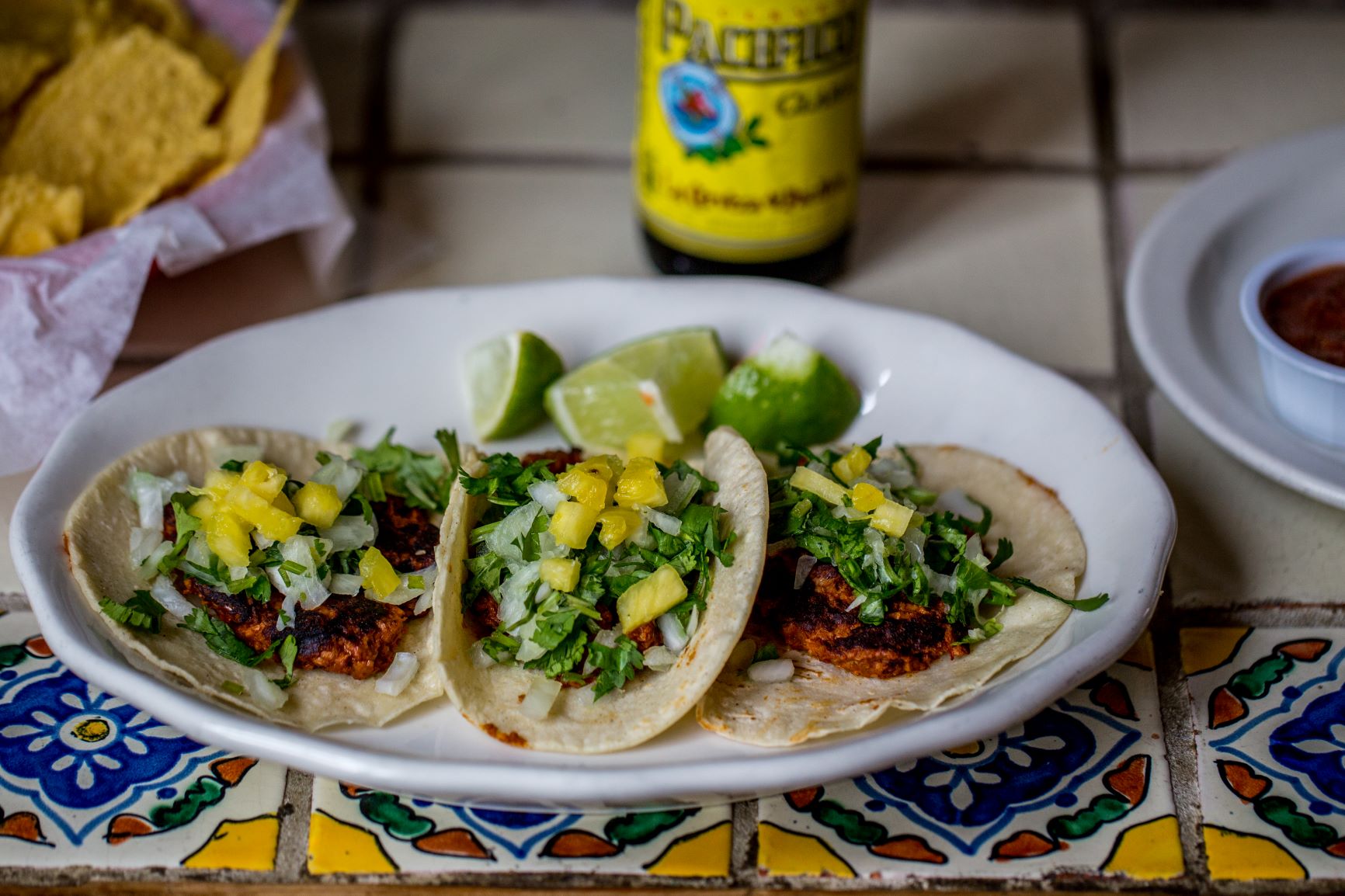 Top taco spots include Vaquero Taquero, which is known for its street-style tacos, especially its signature taco al pastor, made with seared pork carved directly from a vertical fire spit and wrapped in a homemade tortilla and garnished with roasted pineapple, cilantro, onion, salsa and fresh avocado crema. There's also Güero's Taco Bar, which serves up specialty tacos, handmade corn tortillas and mole and hand-shaken margaritas. Enlist Güero's for catering to bring its delicious tacos to your Austin event or meeting. 
Beyond tacos, Austin's Tex-Mex might be the favorite of the city's many cuisines, blending Mexican and Texas-style comfort food. Attendees can get their fix at Matt's El Rancho, serving up delectable Tex-Mex since 1952. Must-try dishes include the spinach poblanitas and the famous Bob Armstrong Dip, an original queso recipe that "Mexican restaurants everywhere have tried to duplicate," according to the restaurant. Planners can rent the restaurant's private room for up to 120 people for an event. 
Plus: 4 Texas Hill Country Wineries for Groups 
Texas Hill Country is home to more than 100 wineries and vineyards. According to the Fredericksburg CVB, wine production in the area dates back to the original settlers who used the native mustang grape to produce wines. Below are four wineries in Fredericksburg and New Braunfels where groups can unwind with a glass of Texas wine. 
1. Augusta Vin Winery. Along with a glass of Malbec, attendees can enjoy a beautiful estate winery in Fredericksburg at Augusta Vin, where its two-story tasting room is available to rent for private events. Welcoming guests in 2019, Augusta Vin is one of the newer wineries in the area. 
2. Dry Comal Creek Winery & Vineyards. Located just five minutes from downtown New Braunfels, Dry Comal Creek offers special event spaces both indoors and outdoors—and unbeatable vinos. "Absolutely the best sauvignon blanc I think I've ever tasted," said Judy Young, vice president, CVB, for the Greater New Braunfels Chamber of Commerce. Kick it up a notch with the Shootin' Blanc, the winery's sauvignon blanc and a frozen jalapeno in a shot glass.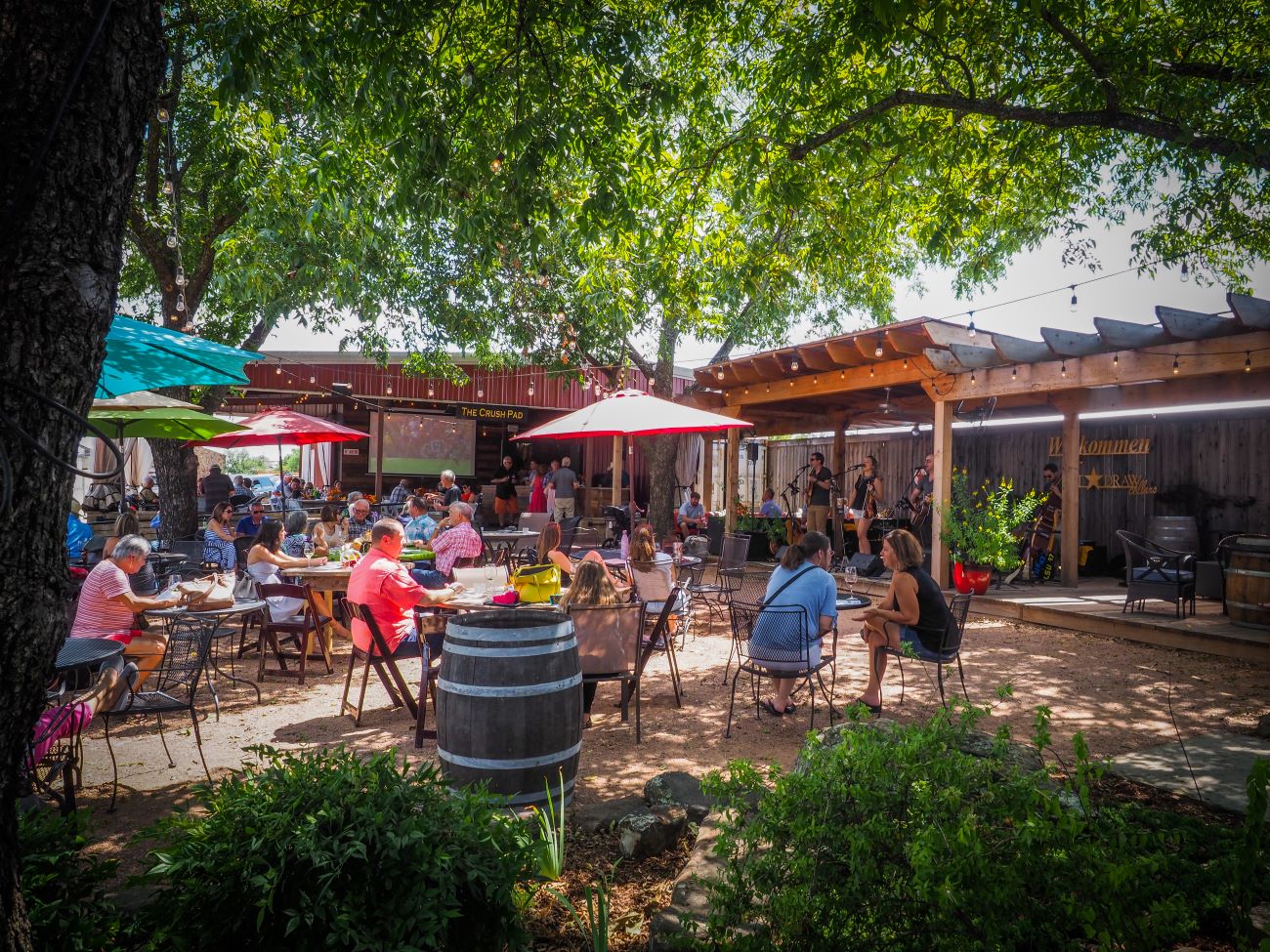 3. Lost Draw Cellars. Serving up wines on the Texas High Plains, Lost Draw Cellars is just a few blocks off of Fredericksburg's Main Street. Groups can partake in wine tastings and enjoy an array of cheeses and other local snacks in the tasting room or the outdoor patio. 
4. Texas Wine Collective. This beautiful estate in Fredericksburg comprises three renowned Texas wineries: Brennan Vineyards, Lost Oak Winery and McPherson Cellars. The collective offers Texas wine tastings, paired with local artisan cheeses, in its expansive tasting room or its boardroom for a more private setting. 
Connect 
Fredericksburg CVB | 830.997.6523 
Greater New Braunfels CVB | 800.572.2626  
Visit Austin | 512.474.5171 
Read Next: Outdoor Venues in Austin and the Hill Country for Fresh-Air Events