Black Violin Shatters Stereotypes While Enchanting Events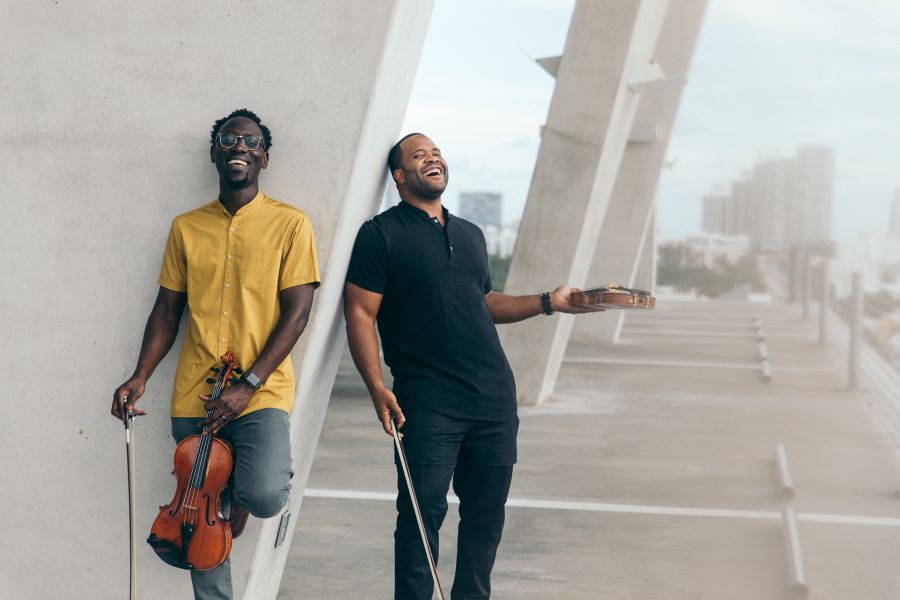 I love entertainment. It's in my blood. I know what it takes to hit a stage and make sure people aren't zoning out. When you own a stage correctly, it's just you, connecting with the audience.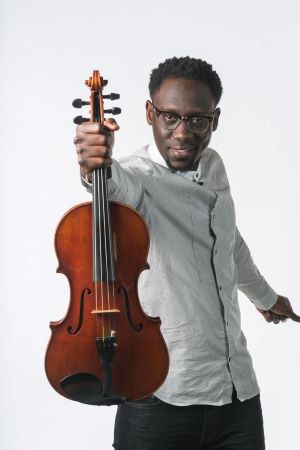 During this whole "virtual meetings" world we have been tossed into, there was an act that I always loved to watch live. Their presence on stage was not only modern and cool, but mesmerizing. I loved to get lost in the music. 
[Related: Meet Dr. Elvis, the 'Singing Surgeon']
Well, they not only wowed me when we recently worked with them on a virtual meeting, but they exceeded my expectations. I was blown away that their energy and personalities came through the screen and connected the audience to their unique sound. Meet Black Violin. 
From Classical to Hip-Hop 
Black Violin is composed of classically trained violists Wil Baptiste and Kev Marcus, who combine their classical training and hip-hop influences to create a distinctive, multi-genre sound that is often described as "classical boom." 
The band released its major label debut Stereotypes (featuring Black Thought of The Roots and MC Pharoahe Monch) in 2015 on Universal Music, which debuted at No. 1 on the Billboard Classical Crossover Chart and No. 4 on the Billboard R&B Chart. 
NPR took note and declared: "Their music will keep classical music alive for the next generation." The band is currently touring the U.S. and will release its new album Take the Stairs in November. 
[Related: Behold the Highly Scalable Events Magic of Rob Lake]
Wil and Kev place heavy emphasis on educational outreach and perform for more than 100,000 students each year. Recently, they were announced as Turnaround Artists for Mary B. Bethune Elementary School in their hometown of Broward County, Florida. Turnaround Arts, a national education program of the John F. Kennedy Center for the Performing Arts, infuses arts into struggling schools to support overall reform efforts. 
Shattering Stereotypes and Giving Back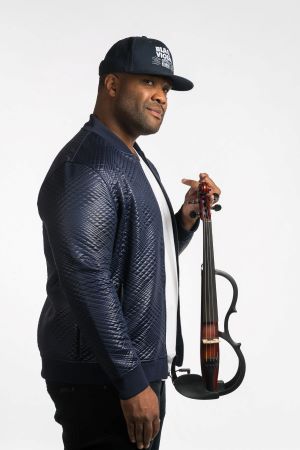 Through their student engagement and public performances, Black Violin challenge the stereotypes and preconceived notion of what a "classical musician" looks and sounds like. 
"The stereotypes are always there, embedded so deep in our culture," said Wil. "Just by nature of our existence, we challenge those ideas. It's a unique thing that brings people together who aren't usually in the same room, and in the current climate, it's good to bring people together." 
The band is endorsed by Yamaha Music and Bose and has partnered with the National Association for Music Manufacturers (NAMM) to continue their advocacy for accessible music education. 
Something I find very appealing is that they have shows that are ready to go, turn-key. Easy for any meeting planner to have an incredible opener—or what I like to call "sorbet" in between the talking heads—this one is a no brainer.  
Contact 
Cerbelli Creative  
212.256.1518  
info@cerbellicreative.com  
See more of Michael Cerbelli's: The Hot List™ 
Read Next: Get Your Event Photo Game in Gear With SpotMyPhotos