Is Meetings Business Recovering Faster at Family-Friendly Resorts?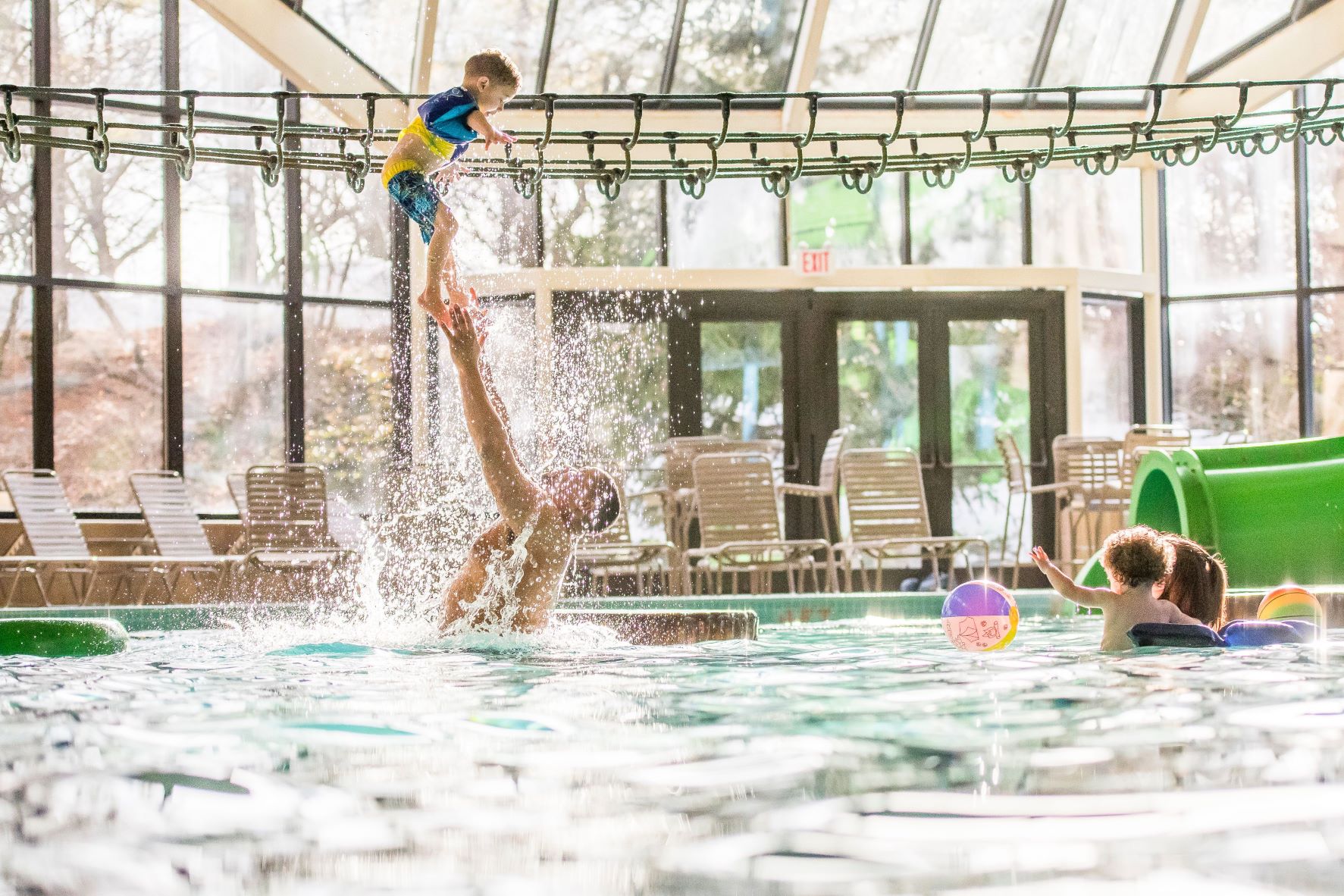 Grand Traverse Resort and Spa in Acme, Michigan
There was no facet of the events industry that COVID-19 left untouched, and that includes family-friendly meetings. Always an attendance booster, family-friendly programming at well-equipped properties has, like everything else in the MICE world, been greatly affected by the pandemic. 
But are hotels and resorts that are perennial favorites for the kiddos—meaning lots of attractions, activities and maybe a waterpark or two—recovering meetings business faster as the demand for leisure travel bounces back? 
We talked to three major Midwest resorts that offer both ample conference space and entertainment-forward amenities, and the short answer is: Yes, slightly. 
Vacation Paired With Business 
Grand Traverse Resort and Spa, located in Acme, Michigan, has always been a prime destination for family-friendly meetings, especially in the summer. When associations that put on large events throughout the state make a stop at Grand Traverse, families are typically invited. In the past, the resort often hosts dinners in the evenings where spouses and kids are invited to attend. 
"We always promote the resort's amenities and just Traverse City, the region, in general, and how many great things there are to do for families," said Katie Leonard, Grand Traverse's director of sales. "We have something for everybody, whether it's shops, pools, golf, spas, beaches…[Attendees] always try to extend with pre- and post-stays when they come here because of that family-friendly aspect."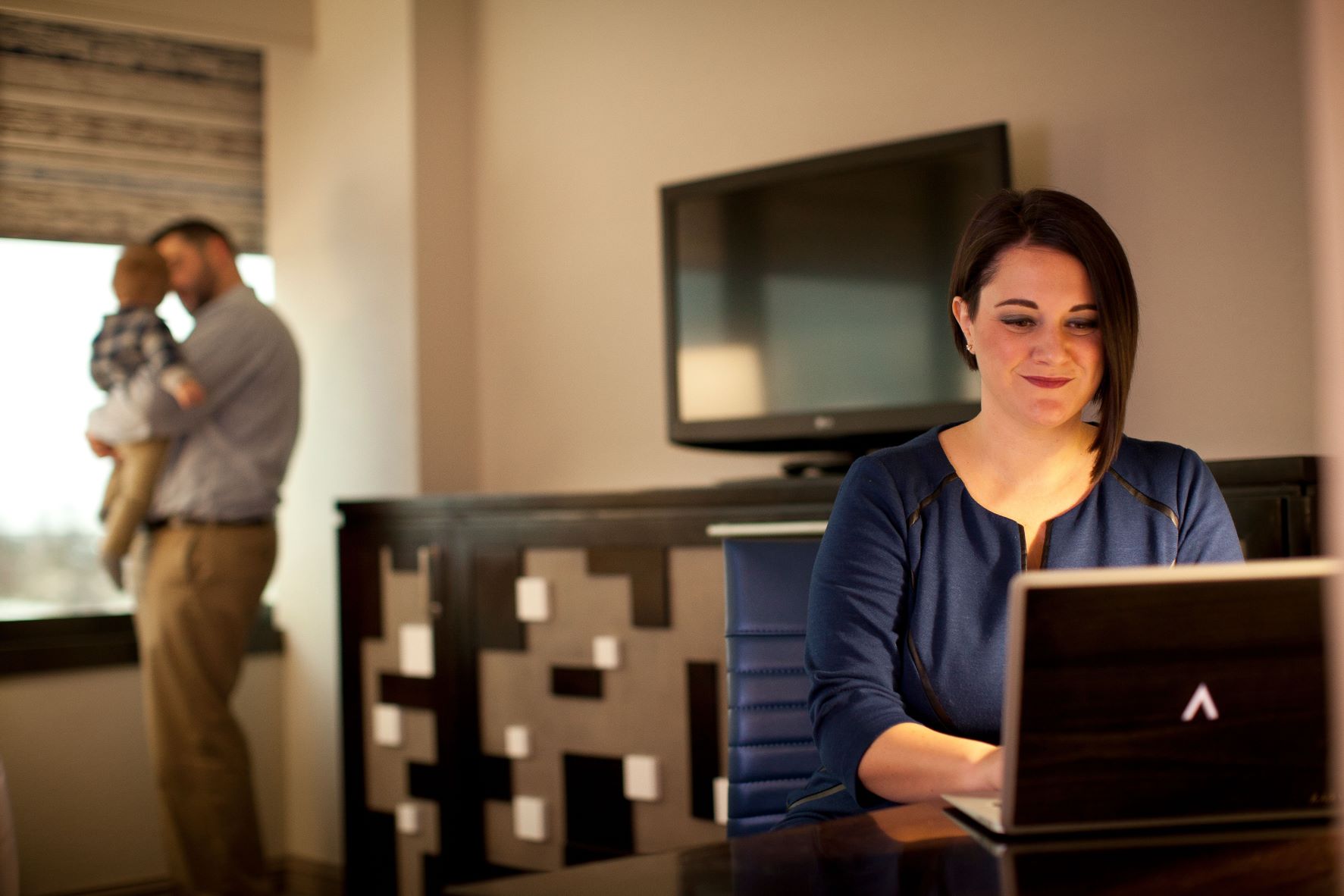 But because of the pandemic, even though the property still had strong social and FIT business in 2020, when it comes to corporate and association events, much of the family programming has been removed to accommodate social distancing. 
"Families are still invited of course, but not so much to the actual functions right now," Leonard said. 
She added that the resort has been seeing RFPs for markets that are looking to book customer appreciation events or incentive travel.  
"Usually, those types of groups are looking for something family-friendly that you can bring the wives, husbands, kids and entertain people easily," Leonard said.  
So has Grand Traverse's family-friendly draw helped it recover meetings business faster than most? 
"Slightly, yes," Leonard answered. "It's certainly helped us for the types of groups and businesses that are shopping right now. At the moment, they're definitely looking for something fun to do—not just the nuts and bolts of meetings. 
"There's still a big demand from groups that are willing to put in the effort and figure out how to do these events," she continued. "Since things have really opened up, attendance has been good. Groups have found that most of their members are willing to go and are ready to go. And maybe that's just because [our property] is more of a vacation destination paired with it." 
Help With Remote Schooling 
Wisconsin Dells is a perpetual vacation hotspot for families in the Midwest, and many of its properties are well equipped for meetings, including Wilderness Resort.  
"Especially in the summer, when kids are out of school, groups will bring their families with them," said Shannon Timmerman, Wilderness Resort's director of group sales. "That's definitely one of the draws that we have, where their room rates include waterpark passes for up to four people, so they can bring their families at no additional cost." 
During the height of the pandemic last year, Timmerman said smaller social events like family reunions and sporting events helped carry the resort through some challenging times. 
"It was corporate and association business that really took the brunt of everything," she said. "But we did have a lot of smaller meetings where, say, 15 people would have their board meeting maybe once a month and were able to utilize the bigger rooms during that time. Now, even looking at the month of August, we have three days where we have nothing going on in our conference center. It's quite a change." 
[Related: Drivability, New Amenities and Lots of Space Make Wisconsin Dells Meetings-Ready] 
Timmerman echoed Leonard's answer about family-friendly amenities helping the resort recover its meetings business at a quicker pace. 
"I would say [it's helped] a little bit," she said, "especially last year, when there was a lot of home-schooling and many people didn't have child care. [Attendees] could come somewhere like here where they could bring their families, and the families are going to have something to do. We did see a lot more uptick in our midweek business in the winter last year, because everyone could work or do school remotely." 
Because of the rise in remote schooling as a result of the pandemic and school closures, Wilderness Resort set up a learning lab—dubbed Lily's Learning Lab as a nod to the resort's mascot—for kids who were onsite and needed a quiet place to attend classes virtually or work on schoolwork. The lab, which was free of charge to use, was situated in the resort's newly remodeled New Frontier lobby.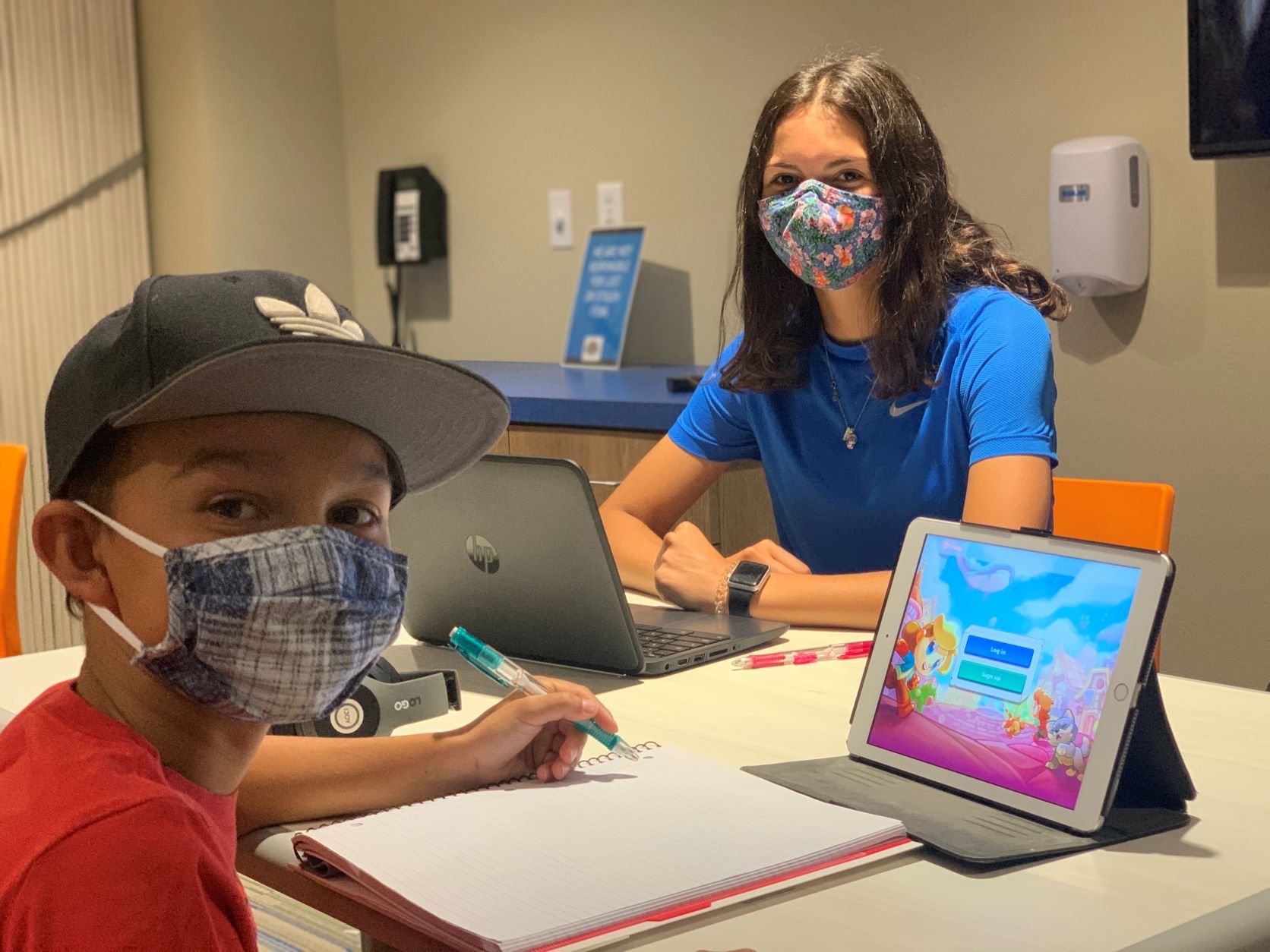 "We tried to acknowledge who was coming in, whether they were here for leisure or business, and let them know that was an option for them," Timmerman said. "I definitely saw a lot more people, just stepping out here at the conference center, asking if there was a room they could sit in for an hour for a Zoom call." 
Bouncing Back 
After a long year-plus of staffing shortages, painstaking rescheduling and constantly changing regulations, the family-friendly and meetings-ready resorts we spoke with are just happy to see more events on the books, and are continuing to work closely with planners to create safe and fun-filled functions for groups. 
"Everybody is getting creative with outdoor spaces," Grand Traverse's Leonard said. "People love being outside in northern Michigan in the summer, so that's allowed us to accommodate more people in a safer-feeling manner." 
At Great Wolf Lodge in Mason, Ohio, director of sales and catering Betsy Kang said leisure business has definitely had a fast return, but her team is also starting to see demand increase from the corporate and association segments.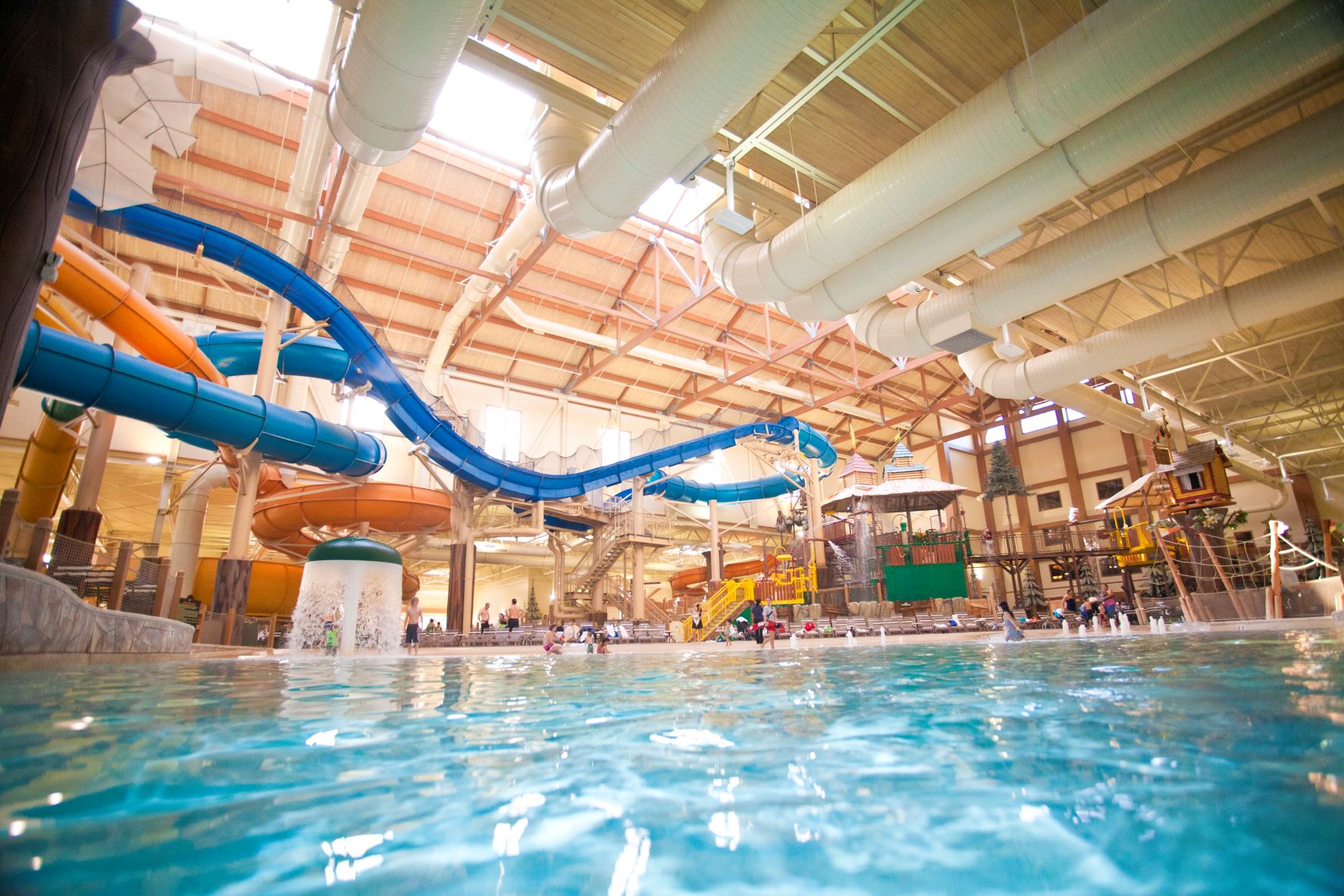 "The trends for smaller regional meetings, where families are invited, is definitely something we're seeing, where there's a need to get together in a safe environment," she said. "We just fit that bill really well. We have sales teams who specialize in each type of meeting segment to ensure we provide really great service and provide experiences for everyone, including the family members." 
At Wilderness Resort, Timmerman said fall groups are coming in relatively strong. 
"I expect attendance is going to be less than normal for the bigger conferences," she said, "but the ones we've talked to, they're just so excited to be back." 
Read Next: 4 Tips to Plan Better Family-Friendly Meetings and Boost Attendance