Industry Vet Launches International Hospitality Women's Day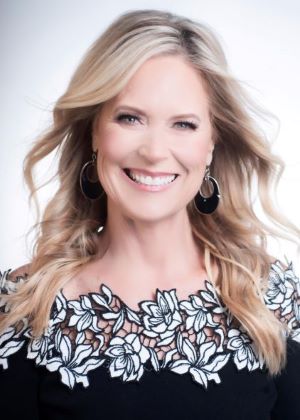 An oft-cited statistic about the gender composition of the meetings and events industry cites that more than 80% of planners are female, which is borne out by the proportion of female respondents—85%--to our annual Meetings Trends Survey.
Deborah Gardner, a Meetings Today Trendsetter, more than 30-year hospitality industry veteran and host of the weekly Hospitality Today Live broadcast show, is on a mission to increase awareness of the achievements of women in the hospitality industry on a global level by launching International Hospitality Women's Day (IHWD) on Thursday, September 23, 2021. 
[Related: 20 Meetings Trendsetters Who Made a Difference in the Last Year]
The free online event, a special edition of Hospitality Today Live, will take the form of a full-day live broadcast from 10 a.m.- 7 p.m. Eastern Standard time and feature a roster of seven successful women from around the world to discuss issues impacting women in the global hospitality industry.
The following guests will join Gardner for the IHWD broadcast: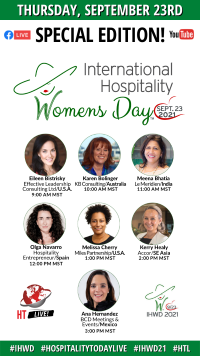 Eileen Bistrisky: Effective Leadership Consulting; U.S. 
Karen Bolinger: KB Consulting; Australia 
Meena Bhatia: Le Meridien; India 
Olga Navarro: Hospitality entrepreneur; Spain 
Melissa Cherry: Miles Partnership; U.S. 
Kerry Healy: Accor; Southeast Asia 
Ana Hernandez: BCD Meetings & Events; Mexico 
To help spread the word about the event, Meetings Today reached out to Gardner to get her take on what IHWD seeks to accomplish, and the increasing influence women are having in the hospitality industry on a global scale.
Meetings Today: What is International Hospitality Women's Day, and why do you think people should tune in? 
Deborah Gardner: International Hospitality Women's Day is a special recognition day created to help celebrate the achievements of women and a massive call to action in the hospitality industry on an international stage. On a global level, the industry should tune into this extraordinary day as an opportunity to provide the support for professional advancement of women to become effective leaders.    
Meetings Today: What do you think your guests will speak about?  
Deborah Gardner: We have some amazingly brilliant, talented, and beautiful women from around the world; Canada, Australia, Mexico, Singapore and more. They will talk about what's important to them, personally and professionally. Some topics include defying social expectations, leadership, diversity, trends, challenges, balancing family and work, understanding behavioral changes, prescriptions, coping with fear of failure, dealing with the boss, accessing funding, predictions and more.
[Listen: Dare to Interrupt, A Meetings Podcast Made by Women, for Women]  
Meetings Today: Do you think this message will resonate internationally as well as it may in the U.S., and why?  
Deborah Gardner: Absolutely! The meetings world has changed. We are not just about hospitality anymore. We're not a small community. We are on a global basis with everything from relationships, sustainability, technology, budgeting, disruptions and more. And to be a global solution, companies and organizations must recognize that women are more than ready to take the lead.  
In fact, there is a massive shift in having women in leadership positions, and that is expected to grow by 2030. And by grow, I mean SKYROCKET! McKinsey's research predict that women will control over $30 trillion by 2030, and women will control two-thirds of the wealth in the U.S. It would be smart for our industry to recognize that women in hospitality are part of that statistic.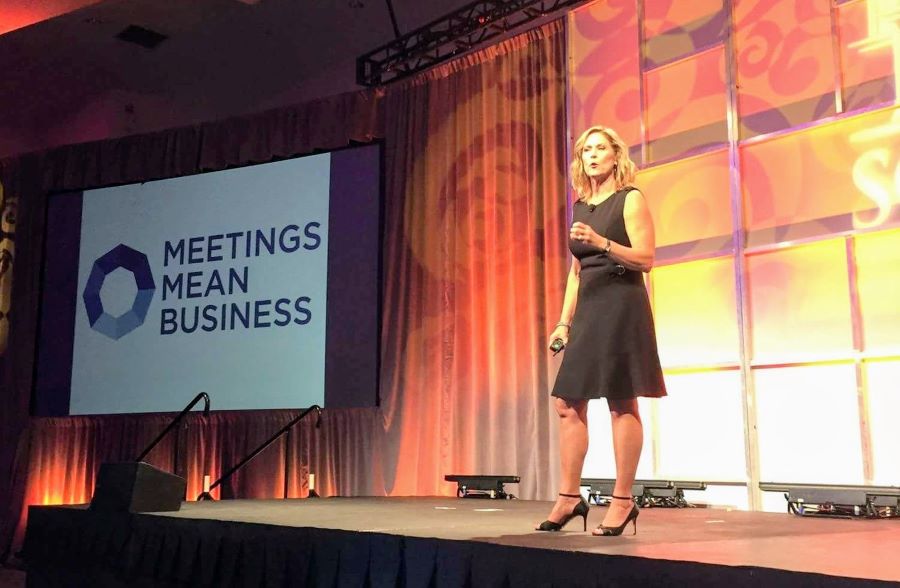 Meetings Today: Do you imagine this to morph into something bigger in coming years?  
Deborah Gardner: At HTL, we believe in revolutionizing the brilliancy and empowerment of hospitality women by uniting. With the help of industry professionals, we can make International Hospitality Women's Day a purposeful annual celebration, worldwide.  
Here's the truth: Women in hospitality are more than ready to take on new roles and make executive decisions. They are dominantly the front bone, not back bone, to the industry. So, to help make this day continually become bigger, it relies on asking the following question: What does this day mean to our industry?  
Meetings Today: Any other thoughts?  
Deborah Gardner: A challenged world is an alert world, and from challenges come change. Acting to raise awareness and increase visibility will be empowering to not just women in hospitality but our entire profession.  
Hospitality women are making a difference! Now, it's time to show just how essential women really are to the hospitality industry and the world. Up for the challenge?  
Tune into the free all-day broadcast via the following Hospitality Today Live channels: 
International Hospitality Women's Day will be recorded on all channels for viewing after the initial broadcast.
Listen Next: Deborah Gardner: A Meetings Triple Threat