20 Meetings Trendsetters Who Made a Difference in the Last Year
As we (hopefully!) soon exit the "pandemic era," we thought giving recognition to those who have helped keep the industry afloat was in order, as it was for our 2020 Trendsetters. We're again shining a light on our colleagues who have led the drive for diversity, equity and inclusion, and also highlighting those mentoring the next generation or who have made a pandemic pivot.
Congrats to the Meetings Trendsetters class of 2021!
1. Burt Cabañas
Chairman // Benchmark Global Hospitality
Contribution: Mentorship and scholarship of tomorrow's industry leaders.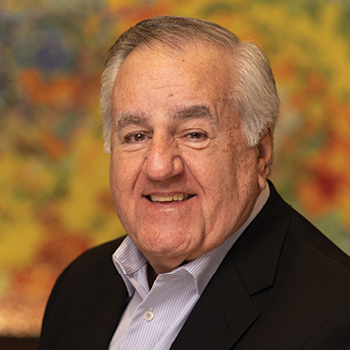 Cabañas is a true example of someone who rose from the ground level to the penthouse of the hospitality industry—he started his hotel career cleaning pools after his family fled Castro's Cuba and ended up owning one of the most-respected conference center and hotel management companies in the nation, Benchmark Hospitality.
But personal success is not his only driving force, as he has raised more than $100 million for scholarships for Florida International University.
Now chair of the FIU Foundation, and always quick to mention one of his inspirations, FIU Chaplin School of Hospitality & Tourism Management Associate Dean Rocco M. Angelo, Cabañas embodies what may be the most important trend to ensure the future of our industry—feeding its leadership pipeline.
2. Tracy Stuckrath
Founder // thrive! meetings & events
Contribution: Carrying the torch for meetings F&B best practices.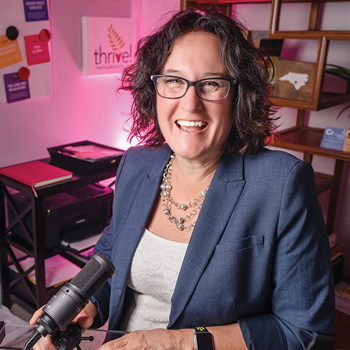 The leading expert in meetings and events F&B—with a special emphasis on food allergies and sustainability—Stuckrath has not sat idle while the industry was sidelined.
To keep her message of food inclusivity and sustainability moving forward when the pandemic hit, she launched the Eating at a Meeting Podcast and Facebook community to stay connected with meeting and event professionals and inform them on how to create safe, sustainable and inclusive food and beverage experiences.
Related Content:
3. Michelle Mason
Incoming President & CEO // ASAE
Contribution: Rising to the top executive position in the leading association of associations.
Mason will assume the title of president and CEO of ASAE, the American Society of Association Executives, September 1, after leading Chicago-based Association Forum in the same role.
A longtime meetings industry and associations veteran who has served in board roles in some of the top meetings and events organizations, she also represents a historic step forward in the effort in having representation of women and people of color in industry leadership positions.
Mason also currently serves on the boards of Choose Chicago, Destinations International Foundation and Tourism Diversity Matters.
Related Content: ASAE Selects Michelle Mason as Next President and CEO
4. Katie Bohrer
Former VP, Meeting Design & Experience // ALHI; Current CEO // Onwardly
Contribution: Helping meeting profs experience and plan modified in-person meetings.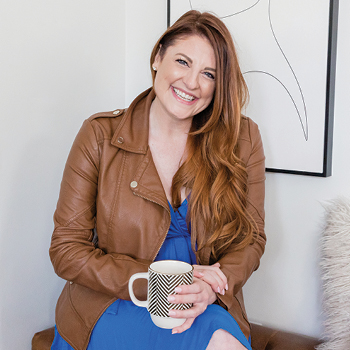 Bohrer helped ALHI plan and host 20 face-to-face events between July 2020 and March 2021, all successfully demonstrating safe meeting protocols as advised by the CDC, which helped meeting planners experience how a modified event could work firsthand.
Bohrer also helped execute a four-city concurrent experience in November for 1,000 attendees with four in-person audiences in Dallas, Chicago, Scottsdale and Orlando, and a full virtual audience from all over the world.
This summer, she started her own events consulting company, Onwardly.
Related Content:
5. John Chen
CEO and The Big Kid // Geoteaming
Contribution: Leading the pivot to virtual meetings during the pandemic.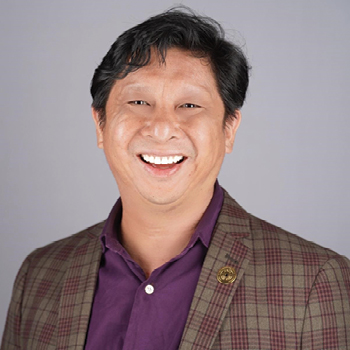 A pioneer of virtual meetings and teambuilding, Chen took the bull by the horns when the COVID-19 pandemic shut down the in-person meetings and events industry by pivoting from being an entirely face-to-face teambuilding company to designing, producing, speaking and MC'ing virtual meetings.
He wrote and published the book Engaging Virtual Meetings, which registered as an Amazon No. 1 Hot New Release.
Always one to embrace new technology, such as the use of drones for meetings, Chen says he now boasts a green screen studio in his home with over 16 screens to help people all around the world engage online.
Related Content: 6 Easy Steps to Defeat Virtual Meetings Fatigue
6. Al Hutchinson
President & CEO // Visit Baltimore
Contribution: Champion of diversity, equity and inclusion initiatives in the hospitality space.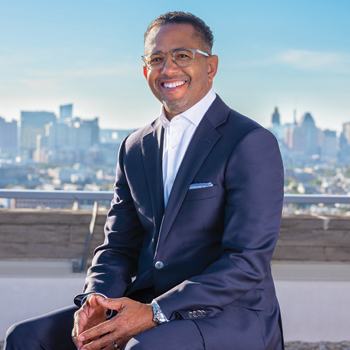 Under Hutchinson's leadership, Visit Baltimore has thoughtfully and strategically implemented a number of DEI initiatives to better the DMO, and ultimately the hospitality industry.
Most recently, Hutchinson announced a new Data Analytics Fellowship to offer emerging leaders from underrepresented communities and diverse ethnic backgrounds the opportunity to gain firsthand experience working in the destination marketing and travel economics industries.
The program, set to start this fall, is underwritten by Tourism Economics. Hutchinson also oversaw his DMO's impressive rebranding, which launched in 2020, that is meant to authentically represent the majority Black city and showcase the intersection of people and places that makes Baltimore so special.
Related Content:
7. Dr. David Nash
Founding Dean Emeritus // Dr. Raymond C. & Doris N. Grandon Professor of Health Policy, Jefferson College of Population Health // Chief Health Advisor, Philadelphia CVB 
Contribution: Providing the industry with COVID-19 thought-leadership.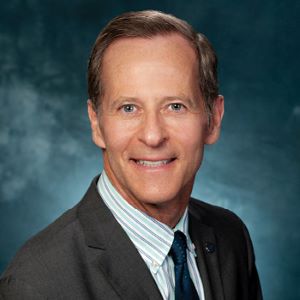 A board-certified internist and recognized for his work in public accountability and physician leadership development, Dr. Nash was pressed into service as chief health advisor of the Philadelphia CVB (PHLCVB) to communicate the facts about COVID-19 to the meetings and events industry.
Dr. Nash led a podcast and teamed up with PHL Life Sciences Advisory Board member Dr. Leonard Friedland to educate the industry on COVID-19 vaccine safety, distribution and the impact on the tourism industry via a webinar, both of which were produced by the PHLCVB.
Related Content: Health Experts Say Large Meetings May Resume by End of 2021
8. Deborah Gardner
Founder & Host // Hospitality Today Live Broadcast Show
Contribution: Doing a pandemic pivot from in-person speaker to meetings podcast host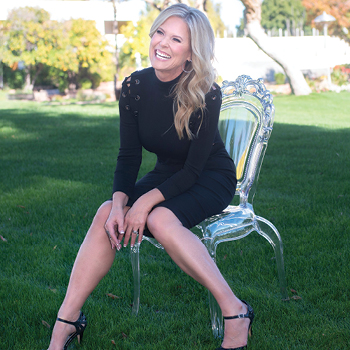 The pandemic was especially challenging for speakers who traditionally plied their trade on stage in front of live audiences.
Gardner, a 30-plus-year hospitality industry and speaking veteran, leveraged her background as a former CBS sports broadcaster to launch the Hospitality Today Live global broadcast show, connecting viewers with some of the leading lights of the meetings and hospitality industries.
She's known as "The Triple Threat," due to her substantial experience as a supplier, speaker and meeting professional.
One interesting note: Gardner also lays claim to the title of Mrs. Arizona 2020 and 2021! 
Related Content: Deborah Gardner: A Meetings Triple Threat
9. Marsha Flanagan
VP of Learning Experiences // IAEE
Contribution: Offered low-to-no-cost virtual education to help guide the industry to reopen safely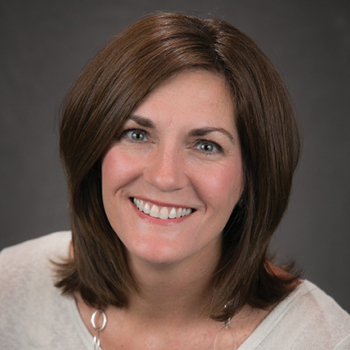 Flanagan led IAEE's education department to deliver virtual education and resources to members.
The organization saw a 400% increase in webinar particpation as free offerings increased.
IAEE also offered CEM certification programs online, a new Digital Events Management CEM module, and complimentary educational discussions that supported IAEE's Essential Considerations document outlining how to safely produce events.
IAEE also partnered with GBAC to offer discounts to members for the GBAC Trained Technician program and created a free job match program for contract work.
10. Dr. Berkita S. Bradford
Associate Professor & Department Chair // Virginia State University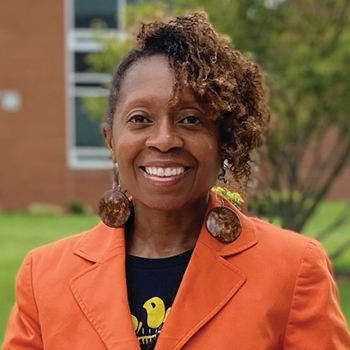 Contribution: Hospitality industry higher education
At a time when many in the hospitality and meetings industry are concerned about its desirability as a career path for the next generation, Dr. Bradford is inspiring students at Virginia State University to begin their journey in the profession.
Dr. Bradford is also the current president of HPBCU Consortium, an organization made up of professors from Historically Black Colleges and Universities (HBCUs) that has a mission of significantly increasing the number of undergraduates at HBCUs who graduate with quality college degrees that prepare them for meaningful careers.
11. Lakshman Rathnam
CEO & Founder // Wordly
Contribution: Broadening the international reach of meetings and sponsoring inclusivity via translation tech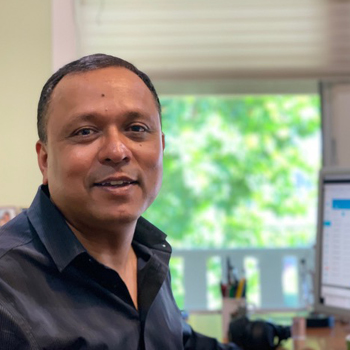 According to statistics from Silicon Valley-based Wordly, a technology company that offers translation services for meetings, providing real-time translation carries the potential to reach 94% of the global population for whom English is not their first language.
Real-time translation via attendee mobile devices and computers also boosts inclusion, as those with profound hearing limitations can better consume content and engage with speakers and fellow attendees.
Wordly most recently handled translations at MPI WEC 2021 and recently signed a contract to do the same for IMEX America.
Related Content: Event Translation Software Wordly Bridges Language Gap at MPI WEC
12. Antwone Stigall
Chief Events Officer // Antwone Stigall & Co.
Contribution: Diversity, equity and inclusion education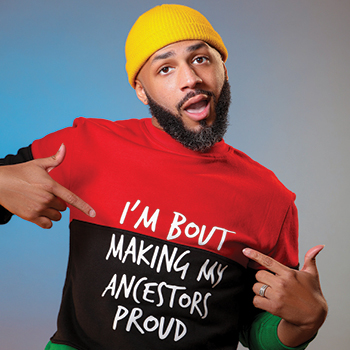 Stigall has led engaging education sessions on the importance of diversity, equity and inclusion in the meetings and events industry, including at Global Meetings Industry Day 2021 and MPI's WEC 2020.
He recently became a certified business coach, which he plans to fuse with his DEI training to assist event leaders in the industry with building stronger and more inclusive teams and making more equitable decisions.
He's also the creator of the Black Meeting & Event Professionals Facebook group, which maintains a directory where Black event professionals can list their services.
Related Content: 
13. Samantha Evans
Certification Manager // International Association of Accessibility Professionals
Contribution: Virtual event accessibility and inclusivity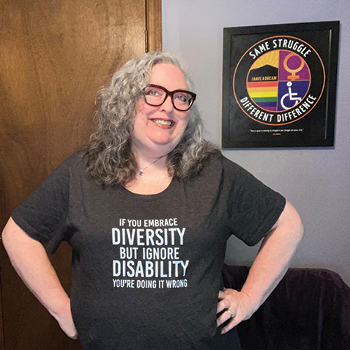 A champion of accessibility and inclusivity via her work with subject matter experts who develop and deliver accessibility certification programs, Evans stepped up during the pandemic to lend her expertise to improving the virtual meetings experience for those who were often left behind.
This mission was especially relevant due to the mad rush to pivot to producing digital meetings and event programming on the fly by planners who were unfamiliar with the platforms and practices involved with staging virtual and hybrid events.
14. Ashley Lawson
Vice President // Achieve Incentives & Meetings
Contribution: Propelling the safe recovery of the meetings and incentives industry during the pandemic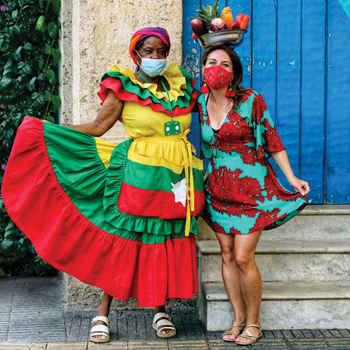 In 2020, with the travel and events industry in jeopardy, Lawson (pictured on the right in photo above) chose to uproot her life and travel full time, living in a new country each month, where she saw firsthand how the world was responding to the pandemic and preparing for the return of travel and events.
Participating in more than 100 site visits in South and Central America, the Caribbean and Africa, Lawson gained critical insights that she shared with meeting professionals worldwide as a "Safe Travel Ambassador."
She started a blog sharing how event planners could navigate ever-changing international rules, best practices in safety protocols and how to lead safe events.
Related Content:
15. Elizabeth Glau
Creator // Event Integrity Facebook Group
Contribution: Virtual meetings pioneer and proponent of meetings industry ethics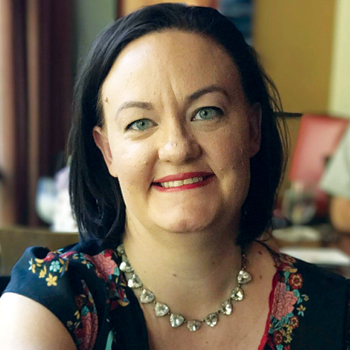 Shortly before publication, beloved meetings industry leader Glau, who spoke out against injustice and strongly questioned holding in-person meetings as COVID-19 raged, passed away from cancer.
The news elicited an outpouring of praise in her memory, including this from industry consultant Joan Eisenstodt, who she entrusted with sparking conversation and moderating discussion for Event Integrity: "She chose to encourage tough conversations about issues in the industry that mattered: people and planet.
She was another 'red ant' who wanted our industry to understand the actions or inactions that would move us forward smartly."
16. Cleo Battle
President & CEO // Louisville Tourism
Contribution: Moving the DMO profession forward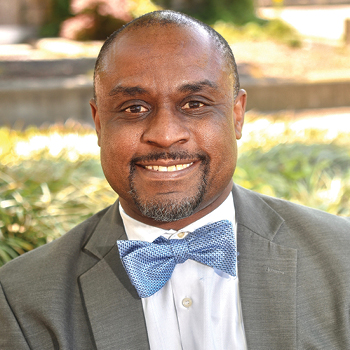 There's a fair chance that anyone who's been involved with meetings and conventions in the last three decades has had the pleasure of interacting with the infectiously positive Battle.
Getting his start on the hotel side, he has spent the last 25 years working for DMOs in various positions, and received a 2020 Social Impact Award from the Events Industry Council for his leadership following the police killing of George Floyd.
He joins a growing number of Black DMO executives and is paving the way for the next generation of leaders.
Related Content:
17. Victor B. Younger
Director of Diversity and Inclusion // School of Hotel Administration SC Johnson College of Business, 
Cornell University 
Contribution: DEI and hospitality industry education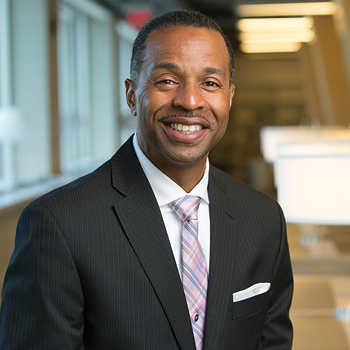 A driving force in the effort to facilitate diversity, equity and inclusion in the hospitality industry via his leadership on DEI initiatives at Ivy League institution Cornell University, Younger is a powerhouse both in academia and the business world via his involvement with NABHOOD, the National Association of Black Hotel Owners, Operators & Developers.
NABHOOD is currently working to get organizations that are comprised of a large number of Black members to sign a memorandum of understanding to meet at Black-owned properties.
Many of Younger's hospitality and real estate students will lead the industry in the future.
18. Matt Maddox
CEO // Wynn Resorts
Contribution: Helped Wynn create one of the first comprehensive safety protocol plans for hotels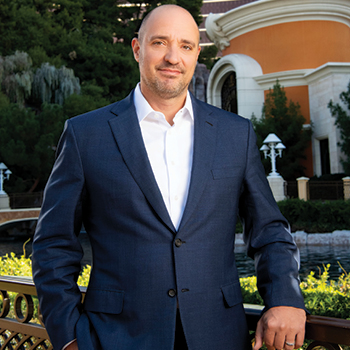 At the onset of the pandemic, Maddox proactively consulted medical experts, recognizing the magnitude of the COVID-19 threat.
His leadership pushed Wynn Resorts to be one of the first major resorts to unveil a comprehensive safety protocol plan and reopening strategy in collaboration with public health and medical professionals.
The detailed plan ultimately set a blueprint that many major resorts subsequently followed.
Related Content:
19. Samantha Vogel
Senior Manager, Meetings and Travel // GameStop
Contribution: Developing valuable sponsorship packages for virtual events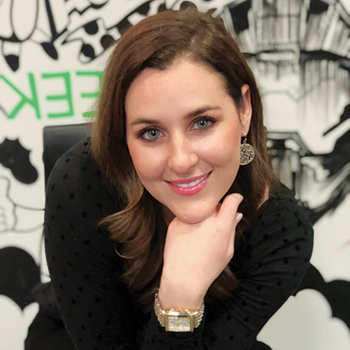 In 2020, Vogel completely redesigned the sponsorship package for GameStop's annual conference that went virtual for 4,000 store and field leaders and 120 vendors.
Via innovative strategies like tournaments using vendor accessories, photo/video contests, virtual coffee and lunch sponsorships, and social media campaigns encouraging attendees to post photos of their participation, Vogel helped double GameStop's sponsorship goal and create authentic attendee engagement.
To drive home ROI for vendors, GameStop sent sponsors a Return on Engagement package that included every post and picture related to their sponsorship. 
20. Michelle Harty
CEO // Meetings Sites Pro
Contribution: Offered no-cost education and mentorship to industry professionals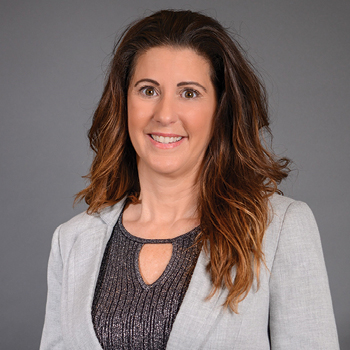 During 2020, Harty launched Live Meetings Updates, a free webinar bringing together industry leaders to discuss in-person meeting considerations, like indoor air quality, vaccinations, touchless tech, room setups and more.
She targeted some sessions to students graduating in the hospitality and meetings industries, along with laid-off industry veterans, to help navigate their careers, discussing adjacent career paths, networking, resume writing, branding and mastering social media to land jobs.
She was recently named "Virtual Planner Of The Year" by the San Diego chapter of MPI.
Read About the 2020 Trendsetters: 20 Meetings Trendsetters Who Stepped Up When Their Industry Needed Them Most