Disney Reveals Meetings Products and Readies for 50th Anniversary Fete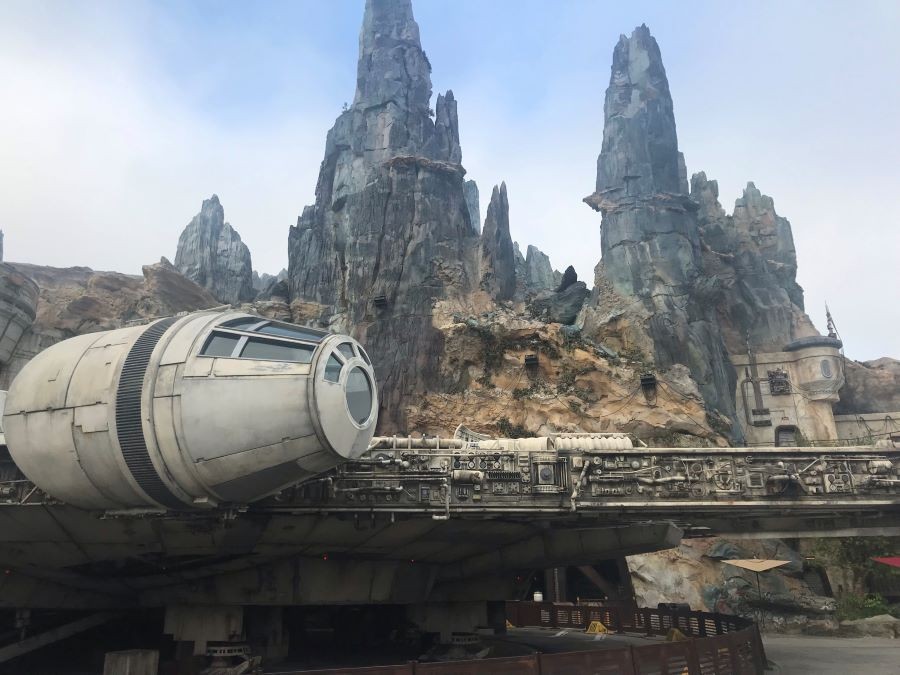 Millennium Falcon: Smugglers Run. Credit: Tyler Davidson.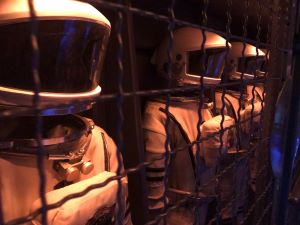 Fifty years ago this October, an incredibly ambitious dream from an American icon became reality, as Orlando's Walt Disney World opened the gates on a theme park larger than the city limits of San Francisco.
I made a return visit to this sprawling land of imagination, which now comprises four theme parks and two waterparks, in late July to re-experience the attractions of my youth and be immersed in new lands that were strange yet familiar. 
For example, the premier attraction in Disney World these days is the new Star Wars: Galaxy's Edge land, where visitors can explore, and dine in, the remote Planet Batuu outpost and enjoy attractions such as Millennium Falcon: Smugglers Run and Star Wars: Rise of the Resistance. As someone who was transfixed by the first Star Wars installment, I can attest that The Force is still with me nearly 45 years later.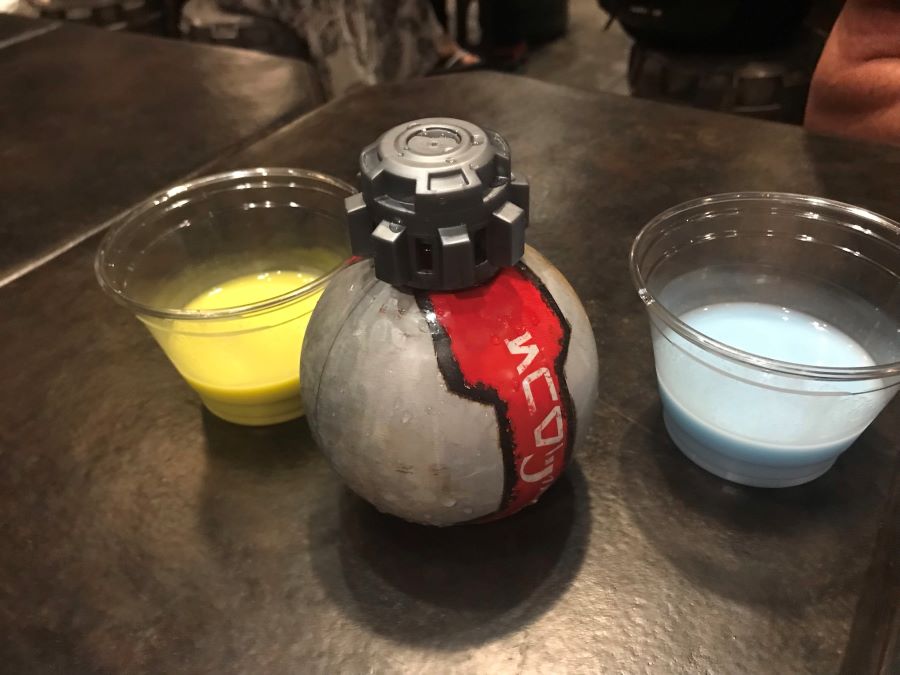 [Related: Disney Catered Events Culinary Director John Clark's Mickey-Shaped Vegetable Frittata]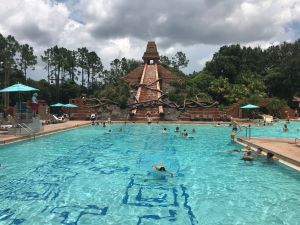 In my latest visit, though, I have to say this AARP-eligible unofficial Mousketeer was still intrigued by the wonders of Tomorrowland, which has filled youngsters with a hopeful promise of the future since 1971.
Our group stayed in the Disney Coronado Springs Resort, which was made with meetings in mind, containing nearly a quarter of a million square feet of meeting and event space—including an 86,000-square-foot exhibit hall—supported by a whopping 2,416 guest rooms and suites and amenities that include four swimming pools and four full-service restaurants and three private dining rooms.
50 Years of Magic
A place like Walt Disney World loves a good celebration, of course, so hitting the half-century mark will usher in 18 months of festivities starting October 1. Dubbed "The World's Most Magical Celebration" and playfully called an "EARidescent celebration," the fete will feature new experiences in all four theme parks in Walt Disney World Resort.
"We have a lot of new shows and spectaculars that are in the works," said Maryann Smith, vice president of sales, services and events at Disney Destinations.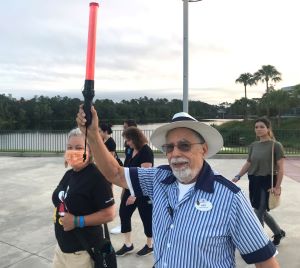 Disney Meetings & Events also announced a new slate of product offerings intended to help meeting planners connect with their clients and attendees across in-person, digital and hybrid platforms:
Face-to-face meeting enhancements and customization: To help facilitate flexibility, Disney Meetings & Events offers planners a single point of contact for services for venue space, hotel rooms, entertainment or other resources.
Disney @ Home Custom Care Packages: This is an offering of custom care packages crafted by Disney storytellers, artists and designers that meeting planners can send to attendees. The items can be custom printed with the theme of a specific event and filled with iconic items such as Mickey Mouse Ear Hats and Disney's delicious themed crisped cereal treats. 
Virtual studio capabilities: Onsite virtual studio technology is available onsite to livestream presentations or for pre-producing video content. Disney can provide customizable backgrounds and virtual studio support to aid production.
Professional development content: When it comes to producing engaging content, Disney is at the top. The entertainment giant can aid planners via presentations and workshops from the Disney Institute, which is going on three decades immersing participants in leadership skills, customer engagement and guest service, and via its partnership with National Geographic, which can bring in its own storytellers to share personal experiences of resilience, grit and bravery, according to Disney.
Storytelling Extraordinaire
"What's different about Disney meetings is the intentionality of what we bring," Smith said about the iconic company's dedicated meetings division. "I believe that we bring the ability to help our guests tell their stories. We are the world's premier storytellers, and we've been telling stories since Walt Disney began in 1921. So, I think that that is what we really bring that's different than what other resort destinations would bring."
This creative muscle is a natural fit for turnkey meetings and events that are anything but ordinary, being highly customized for networking events, incentives and after-meeting entertainment.
By continually reinvesting in its attractions and special event venues and capabilities, Disney creates magical backdrops for all types of gatherings, and its 2019 partnership with National Geographic, aka Nat Geo, now brings that iconic brand's worldwide wonders to bear.
"Through Nat Geo, we can bring speakers to talk about different ways to motivate and inspire," Smith said. "You've looked at the photography and you go, 'Oh, my gosh, how did they get that? What did they do?' And to hear those stories, I think really helps inspire."
For a more in-depth immersion into the global entertainment, management and business force that is Disney, The Disney Leadership Institute offers everything from half-day to full-day and multi-day programs that foster leadership and growth across organizations.
Connect
Disney Meetings & Events
321.939.7129
Read Next: Disney Events Magic That Fills the Air With Song