Meetings Today Excellence Awards Winners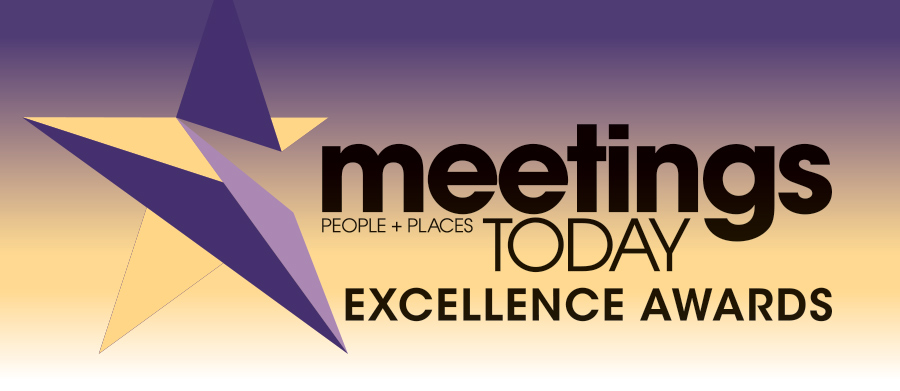 In our July/August issue, we featured individuals who made a difference in the meetings and events industry—our Meetings Trendsetters. This issue, it's time to recognize organizations who stepped up to the plate when the going got tough.
Thanks to everyone who took a moment to vote for their standouts. Here are our 2021 Meetings Today Excellence Award-winners!
[Related: 20 Meetings Trendsetters Who Made a Difference in the Last Year]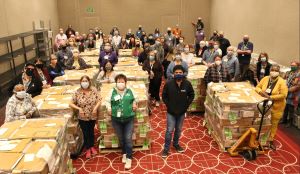 Convention Centers
Among the hardest hit segments during the COVID-19 pandemic has been large conventions. 
Exhibition halls once filled with booths and the steady hum of thousands of people networking and doing business fell quiet, but convention centers didn't sit stagnant for long. As they waited for face-to-face gatherings to resume, many facilities stepped up during times of great need, offering their buildings to serve the general public via COVID-19 testing sites, field hospitals, mass vaccination sites and even voting services during the 2020 presidential election.
There are many examples of such civic service, which began shortly after the nation went into lockdown mode in spring 2020. 
The Jacob K. Javits Convention Center was converted into a 1,000-bed field hospital for COVID-19 patients. Convention centers across the country—from TCF Center in Detroit to Georgia World Congress Center in Atlanta—soon followed suit. As the year continued and vaccines were developed in record time, many of the same buildings were converted into mass vaccination sites, aiding the country in an unprecedented vaccination campaign.
Helping the local community beyond COVID-19 services was common, too. 
Austin Convention Center provided space to package food for the homeless that was then delivered by outreach organizations across the city. The facility also teamed up with the Dell Medical Face Shield Project to assemble face shields for healthcare workers and first responders at the convention center.
The COVID-19 crisis intersected with the 2020 presidential election, which produced record numbers of mail-in voting ballots. Minneapolis Convention Center—the largest convention center in the Upper Midwest—served as a drop-off spot, ballot assembly and processing center. The state of Minnesota saw absentee ballots up over 300% from 2016 and 2018, and its large space helped process the volume of requests while safely distancing workers.
Convention centers around the country similarly pitched in as election hubs with facilities like Georgia International Convention Center, Long Beach Convention Center and Reno-Sparks Convention Center serving as early voting centers.
[Related: Inspiring Stories from the Meetings Industry During the Coronavirus Crisis]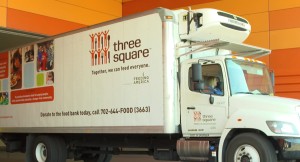 MGM Resorts International
Major global gaming resort powerhouse MGM Resorts International stepped up during the pandemic not only to help its furloughed staff—Las Vegas, for instance, was virtually closed down for business from mid-March until it launched the first phase of its reopening on May 9, 2020—but also non-employees in need around the U.S.
In 2020, MGM Resorts International confirmed it donated more than 1.1 million meals to alleviate food insecurity around the nation and over $15 million in emergency grants to support its furloughed employees and their immediate families who were impacted during the pandemic.
Beyond the pandemic, other MGM CSR endeavors include the installation of MGM Resorts' Mega Solar Array, which it promotes as the hospitality industry's largest directly sourced renewable electricity project worldwide. MGM said the array now produces up to 90% of MGM Resorts' Las Vegas daytime power needs.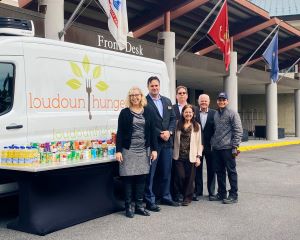 The National Conference Center
Located in Loudoun County, Virginia, outside of Washington, D.C., The National Conference Center was hit hard by the pandemic, having to shutter its doors, but came through for its 185 furloughed staffers, and also the surrounding community, via a number of charitable efforts.
In the wake of the pandemic in 2020, the management team extended employee benefits through the end of September and launched an "All Associates Food Drive" to provide every associate with food baskets that were distributed through contact-free curbside pickup. The baskets included proteins, produce, dairy, rice, pasta, ready-made meals and often household supplies.
Soon after the program was launched for The National's furloughed staffers, the conference center expanded it to include employees of other local businesses that were impacted by COVID-19. The National also contributed to the Loudoun Hunger Relief effort via two donations, each of which weighed more than 600 pounds.
[Related: Why Conference Centers Are Primed for the Return of In-Person Meetings]
One very outside-of-the-box endeavor included establishing The National Drive-Thru Market, which served as an outlet for its dedicated food and beverage distributors to sell their products to the public in The National's parking area. 
By the end of the program, more than 400 cars were estimated to have driven through the Market each Friday.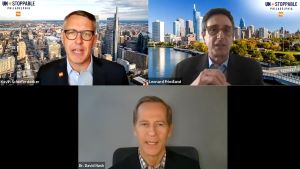 Philadelphia CVB
In response to COVID-19, the Philadelphia CVB created and launched the PHL Health Pledge in July 2020 that leveraged long-held relationships through its PHL Life Sciences division. PHL Life Sciences Executive Director Bonnie Grant established a 20-member subcommittee of the PHL Life Sciences Board, the PHL Health Advisors, and Dr. David Nash, a public health veteran and Dean Emeritus of the Jefferson College of Population Health, was named its chief health advisor.
Through a variety of channels, including webinars and podcasts, Dr. Nash and fellow PHL Health Advisors board member Dr. Leonard Friedland, vice president, director scientific affairs and public health for GSK Vaccines, educated the industry about COVID-19 vaccine efficacy, testing and the state of events and gatherings.
"Upon the onset of the pandemic, we realized the enormity and rapid pace of the information that was coming out about COVID-19 and how hard much of it was to decipher. We felt the need to partner with someone in the local health care industry that could serve as an external voice and resource for our customers," said Kavin Schieferdecker, PHLCVB senior vice president, convention division. 
"Working with Dr. David Nash and Dr. Leonard Friedland on the series of webinars allowed us to really break down what the urgent concerns were and answer questions pertaining to our industry," he continued. "The webinars proved to be valuable sessions that addressed the present while providing key takeaways that our customers could then share within their own organizations for future considerations."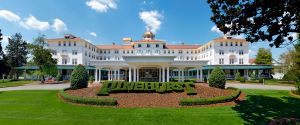 Pinehurst Resort
North Carolina's Pinehurst Resort & Country Club, called "The Cradle of American Golf" and host to more championship golf tournaments than any course in the world, can add another accolade, the "Best Practice Gold" Adrian Award from the Hospitality Sales and Marketing Association International, for its "Pinehurst Auction."
According to Pinehurst, the three-day, April 2020 online auction, which raised nearly $300,000 for furloughed employees during the pandemic, enabled the resort to continue covering employees' insurance premiums through May 2020 and also assisted in supplementing weekly care packages with additional food and essentials that were given away once a week for over three months in the Carolina Hotel parking lot.
Auction items included "once-in-a-lifetime experiences" packages at the resort, including accommodations and golfing packages such as playing all 10 of its courses and a six-night stay in the Carolina Hotel.
The resort has since phased in more than 800 employees who were temporarily laid off welcomed back, along with some who were initially permanently laid off.
"We remain humbled and grateful to everyone who participated in the Pinehurst Auction," said Pinehurst Resort President Tom Pashley. "At one of the most trying times in Pinehurst's history, when hundreds of our employees were in need, so many people stepped up and participated in our auction. Their overwhelming generosity and outpouring of support to assist our employees speaks volumes. They are the heartbeat of Pinehurst." 
Read Next: Lessons Learned From the Pandemic Experience, According to Meetings Industry Leaders