Rock Star Comeback Stories That Will Amp Up Your Meetings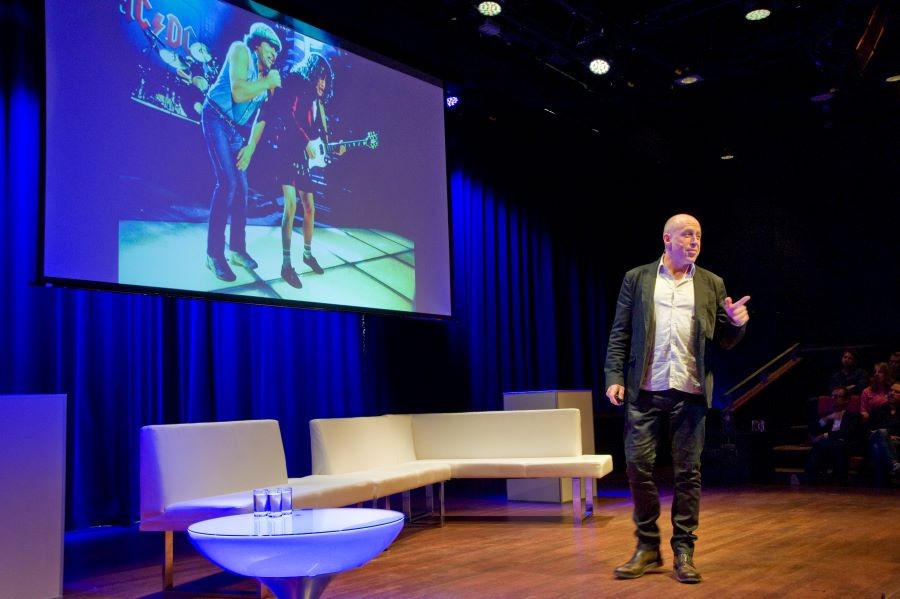 Steve Jones speaking in Amsterdam. Credit: Steve Jones.
There's pretty much nothing that compares to the drama of being a rock star.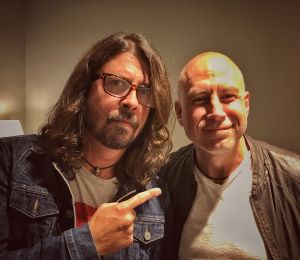 From the lofty heights of stardom to the inevitable fall and—hopefully!—climb back out of the abyss, some of the greatest comeback stories in rock 'n' roll are perfect metaphors for the world of business, as 30-year music industry veteran, best-selling author and speaker Steve Jones knows full well. 
Courtesy of Goodman Speaker Management, Jones was a keynote speaker at Meetings Today LIVE! South's mid-October hosted buyer event in Myrtle Beach, South Carolina, drawing rave reviews from both planner and supplier attendees. To be fair, though—and as Jones readily admits with a chuckle—as a speaker he's got a lot of great material to work with.
"The 'Brand Like a Rock Star: Your Rock Star Comeback' [presentation] is very popular these days because everyone is feeling like, 'How do I reposition myself to be meaner, leaner and stronger? How does my business come out of this pandemic, poised for more success in the future?'" Jones offered. "So, the comeback angle has really been popular lately…[in that it employs] these ideas from the music industry and shows how you can use them in real life in your business day to day." 
[Related: Multifaceted Myrtle Beach Shines at Meetings Today LIVE!]
Like the outsized personalities in the world of rock that he uses as a platform for his presentations, Jones felt a bit out of sorts during the pandemic's freeze on in-person events.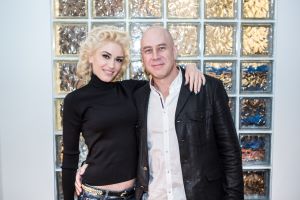 "It's a real struggle, for me," Jones admitted about not getting that shot of adrenaline only an in-person audience can give to any performer. "I use a lot of music and video in my presentation, and when you're streaming that you know how it looks on your end, but you have no idea what the person on the receiving end is getting; whether their bandwidth is choppy, whether you're frozen with an awkward look on your face, or what other craziness might be happening.  
"When you're doing it virtually, and you just can't see and you have no idea, no control—it can be very frustrating and frightening," Jones continued, adding that the Meetings Today LIVE! event in Myrtle Beach was his first in-person speaking gig since the onset of the pandemic. "So, it's fantastic that we're storming back in such a great way." 
[Meetings Today Steve Jones Podcast: Branding Lessons From the World of Rock That Will Enthrall Your Audience]
Don't Touch That Dial! 
Admitting to being a bit of a frustrated musician—Jones took lessons on many instruments but said he knew early on he wasn't going to cut it as a musician—Jones got his start in the entertainment industry as an on-air personality for a small radio station in the Toronto area, and then did morning radio, eventually moving into radio and media management. 
"My career has taken me from my home country, Canada, into the U.S., and then into the Caribbean for a couple of years, and then back to Canada, where I'm currently based," he said. "And I work in a sort of day job with a company called Stingray Music, which is a global music and media and entertainment company involved in streaming and in-store music and radio and all kinds of different touch points with the music industry. So, it's fantastic to be able to both speak about my career in the industry and continue on a daily basis to be involved in the industry." 
When Rock and Business Collide 
At first glance, it may seem a stretch to compare the non-linear, wild world of rock to the measured, strategic world of business. 
"It's interesting that people often classify musicians as sort of, like, right-brained creative thinkers and entrepreneurs as left-brain analytical thinkers," Jones said. "I actually think the relationship between the entrepreneur and the artist is really simple and very similar. You start with this idea in your head that you can build something from nothing, and you build it.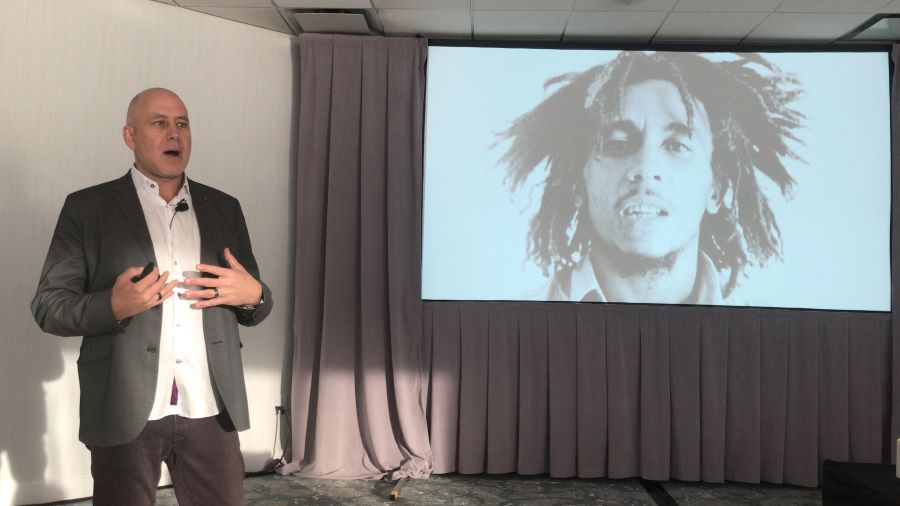 "Yeah, people tell you you're crazy along the way, and as a musician, it's the exact same thing; you hear an idea in your head, a lyric, a riff, a couple of notes, and you build a song around that, and you build a career around the song," Jones continued. "It's fascinating how much of the music business applies to business in general, across almost any industry." 
In his "The Rock Star Comeback" presentation, Jones shares a number of lessons from the world of popular music that can be applied to business, including: 
Bob Marley: Stand up for your core values. 
AC/DC: Be committed to consistency. 
Lady Gaga: Stand out from the crowd. 
Jimmy Buffett: Create customer experiences. 
Foo Fighters: Have fun at all times.  
Run DMC/Aerosmith: Embrace diversity. 
Meat Loaf: Never surrender. 
Taylor Swift: Engage your customers directly. 
A Key Lesson About Diversity 
A lesson on the power of diversity is especially relevant to Jones.  
"What I love to talk about these days, for a couple of reasons, is Aerosmith and Run DMC, because I think we've really opened our eyes in the last couple of years to the need to embrace diversity at a higher level and to change the society we live in," he said. "And it also applies to coming out of the pandemic; the idea of the comeback of Aerosmith in 1986. They were completely washed up and coming out of rehab and hadn't had a hit in years...They were the very definition of a washed up '70s rock band.
"Run DMC was part of the hip hop movement out of New York City—it was a new movement in music and was still very much in the Black community and had not expanded around America or around the world," Jones continued. "It was a niche at the time and yet to explode, and producer Rick Rubin brought Aerosmith and Run DMC together; neither band wanted to work with the other one—Aerosmith thought they would lose their rock credibility and Run DMC thought they would jeopardize their hip hop credibility. But Rick Rubin saw a vision and brought the bands together to record a remake of Walk This Way.  
"It went on to be a bigger hit than the original. And so, by accepting each other and bringing together what made them different, they created a whole new product. They opened themselves up to a whole new audience." 
Contact 
Steve Jones