4 Reasons Why Groups Can Convene Confidently at MGM Resorts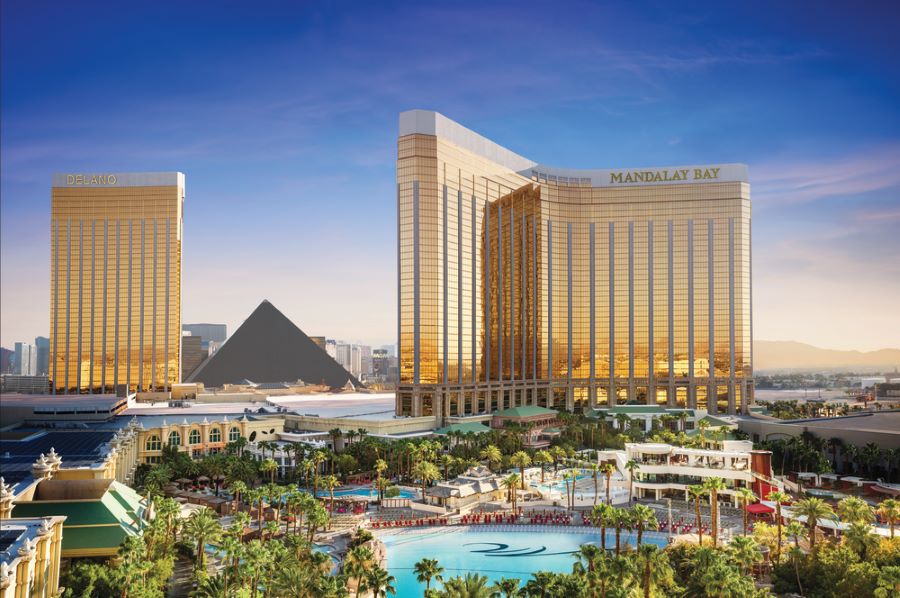 Mandalay Bay Resort and Casino
As the pandemic enters its third year, meeting and event professionals continue to work diligently to keep attendees safe during in-person programs. And working with a hotel partner and using their knowledge of how they've navigated the last nearly two years is more key than ever to craft a successful event.
Since MGM Resorts properties reopened, the company has hosted more than 2,000 groups in a range of sizes. Its sales, events and catering teams are well-equipped so you can convene confidently. Here's why.
1. Health and safety guidelines have grown and evolved.
Back in May 2020, MGM Resorts International, like many of its cohorts in meetings mecca Las Vegas, helped lead the way in creating robust hotel health and safety guidelines in the early months of the pandemic. 
The Seven-Point Safety Plan was a set of protocols and procedures designed in conjunction with medical and scientific experts to deter the spread of the virus and protect MGM Resorts employees and customers. Then in September 2020, MGM Resorts rolled out Convene with Confidence to specifically address meetings, events and getting back to business in person safely. 
"We partnered with companies like Impact and Cue Health and CLEAR, who remain partners today," said Stephanie Glanzer, senior vice president and chief sales officer for MGM Resorts International.
With CLEAR, attendees can use its mobile app for vaccination records, real-time health questionnaires, temperature checks and COVID-19-related test results. And onsite testing is available through MGM Resorts' continued partnerships with Cue Health and Impact Health. Throughout the pandemic, MGM Resorts has also upgraded facilities with new HVAC systems and provided COVID-19-related training to employees.
"[With] the silver linings that came out of an awful situation, we feel that we're in a much better place," Glanzer said. "We continue to stay focused on health and wellbeing and have learned so many best practices throughout the last couple of years that we intend to continue well into the future."
2. There are some things you can only find "here" at MGM Resorts.
MGM Resorts knows planners can find meeting spaces and amenities relative to meetings everywhere—"but what [we have] to offer holistically and globally as a company, you can only find here," Glanzer said. "It's making sure attendees would rather be here in person than not be here."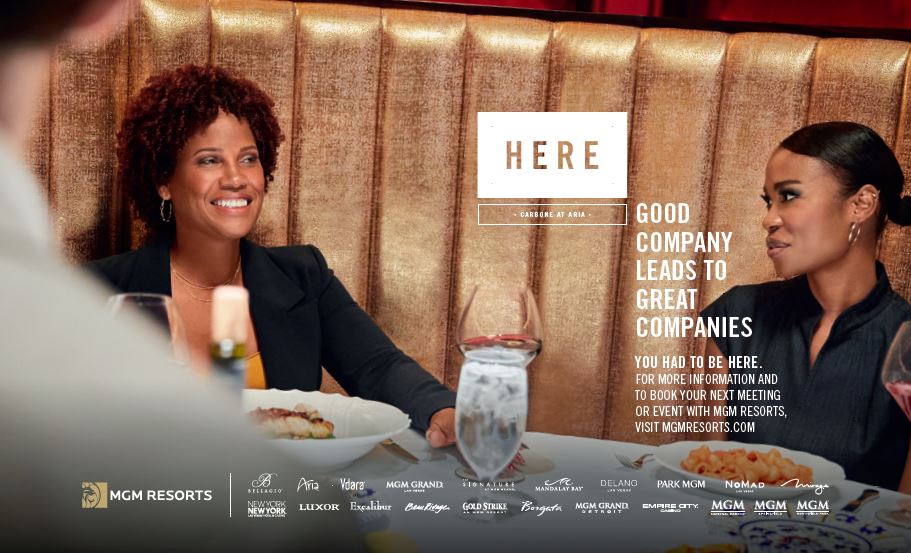 Here, Glanzer said, is where MGM Resorts can help move an organization forward or celebrate incentive winners or where a simple idea could turn into a successful program. 
"The campaign is really about here is where we can make great things happen for organizations, for meeting planners and for attendees."
3. Digital technology is paired with bolstered communication.
Since the onset of the pandemic, MGM Resorts has launched a series of new digital experiences to not only ensure the health and safety of guests, but also improve their overall journey throughout MGM Resorts properties. 
Along with utilizing the CLEAR app that can display vaccination or test status at meetings and events, attendees will also find their digital devices come in handy throughout their entire resort experience. Prior to arrival at their host destination, attendees and guests are invited to participate in contactless check-in, allowing them to bypass the front desk and go straight to their rooms using their phones as mobile keys.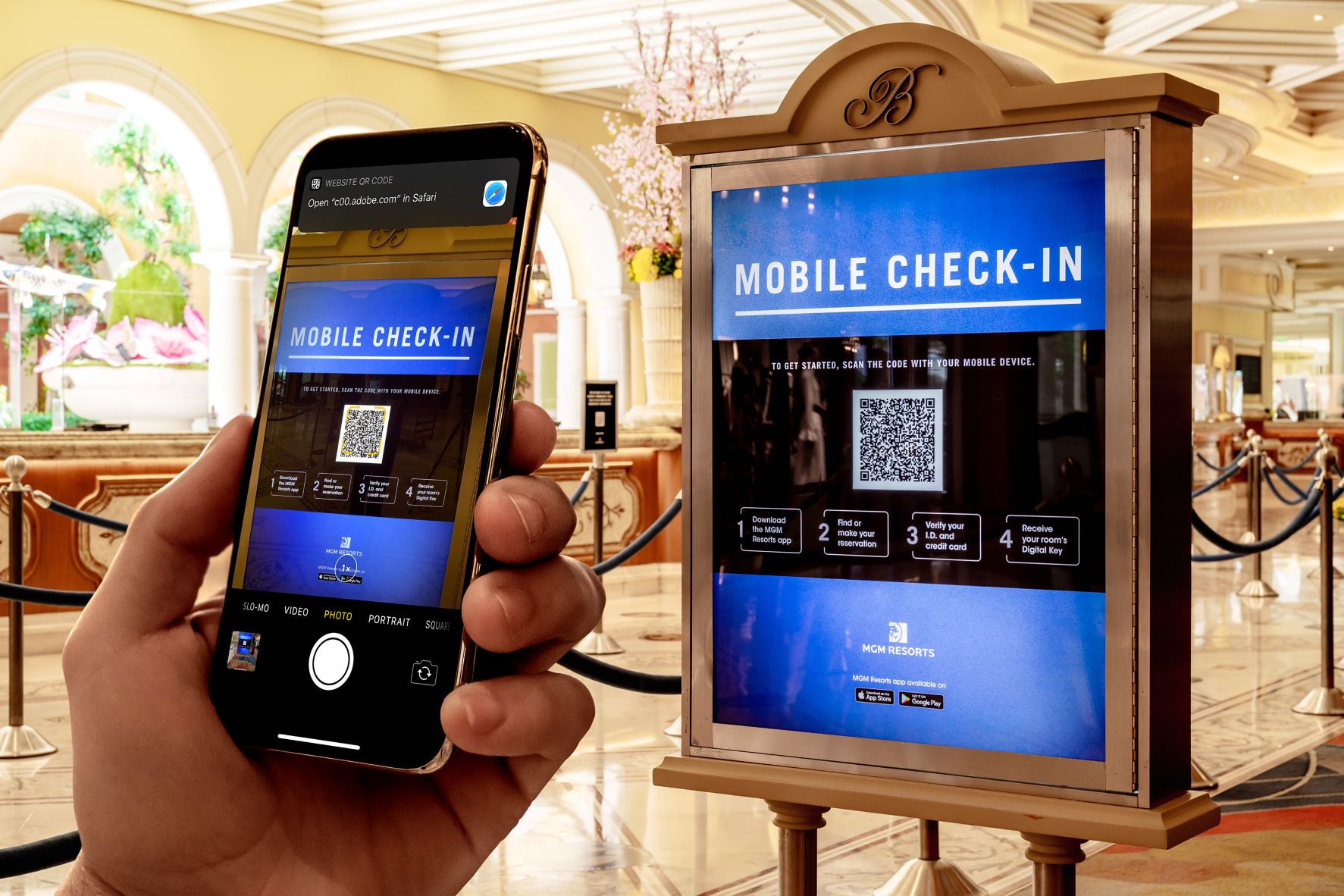 Additionally, throughout their stay, they can take advantage of digital queue options at restaurants, bars and pools that allow them to continue enjoying their time instead of waiting in lines. 
With these new procedures and amenities—plus plenty of changes felt universally as a result of the pandemic—MGM Resorts knows that communication is more important than ever.
"Being as transparent and collaborative as possible with your hotel contacts, to use their knowledge and experience of everything they've been through in the past 20 months with hosting groups, [ask them] what's worked? What hasn't? What has changed?" Glanzer said. 
4. Groups that book with MGM Resorts can help make a difference.
MGM Resorts' "Here" campaign was also designed to better communicate the sustainability initiatives that have always been at the heart of the company. When booking events and meetings with MGM Resorts, planners know that their programs will be powered by a 100-megwatt solar array, which produces up to 90% of MGM Resorts' daytime power across 13 Las Vegas properties.
Read more about MGM's sustainability initiatives here.
They'll also know that surplus food that's unused after their programs will be donated to those in need in the community. Groups can also take part in a number of CSR activities that give back. For example, MGM Resorts recently arranged for children's literacy nonprofit Spread the Word to come to one of its ballrooms to work with a group onsite. The organization brought more than 8,000 books for the group to clean, so they could be re-distributed to children in the community. 
"They had someone from the organization speak about their mission, and it was very moving for participants," Glanzer said. "This is a great example of an activity that can happen onsite where attendees don't have to leave."
Listen to This Podcast: MGM Resorts Leader on Evolving Through the Pandemic, New Meetings Campaign
Start Planning!
MGM Resorts International
www.mgmresorts.com

This article was produced in partnership with MGM Resorts International.