Quorum Conference Center Getting Philly Back to Business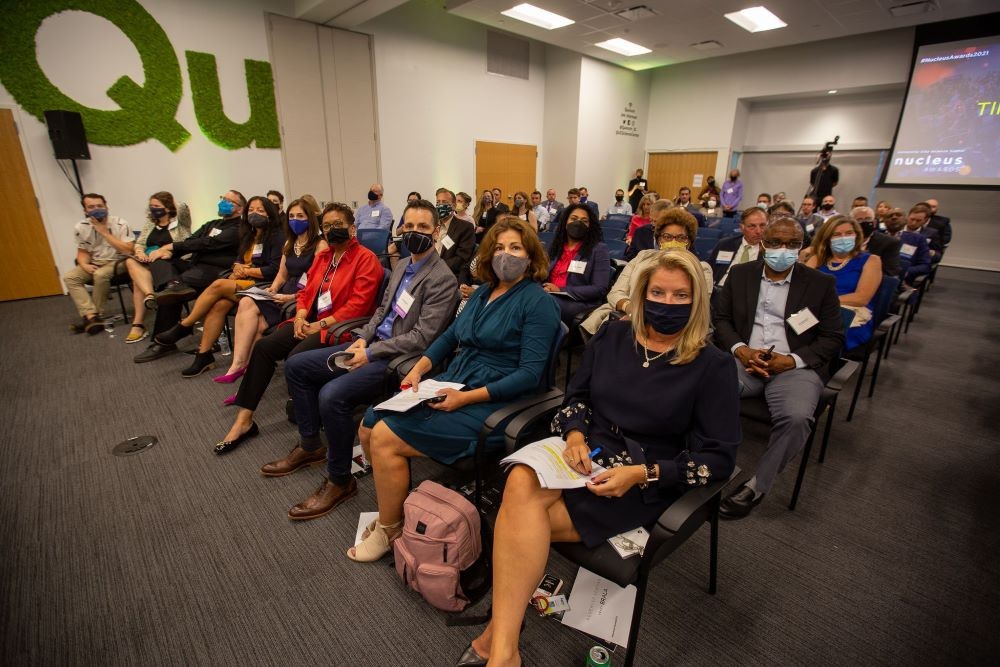 Nucleus 2021 conference at Quorum conference center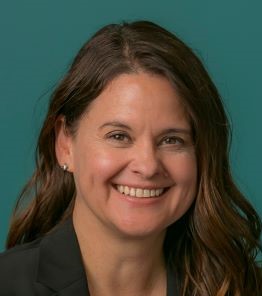 Common sense could point to conference centers playing a large role in the in-person meetings comeback, as they offer an environment that can be sequestered and easily modified to accommodate any level of health and safety protocols desired by organizers and attendees. 
One conference center that is noticing organizations testing the in-person waters is Philadelphia's Quorum conference center. 
"We've seen some training, with educators, and had a couple of conferences, including an orthopedic network for which about 120 people flew in that had been postponed, and a gala in November," said Lynette Moore, director of Quorum. "We're also starting to see presentations, training and best-practices [meetings], and we've had an uptick this year with holiday parties, as people are doing them again." 
[Related: Why Conference Centers Are Primed for the Return of In-Person Meetings]
Moore said Quorum, located in Philadelphia's University City Science Center, is near the University of Pennsylvania and Drexel, which should be a boon for higher-education conferences this spring. 
Quorum Specs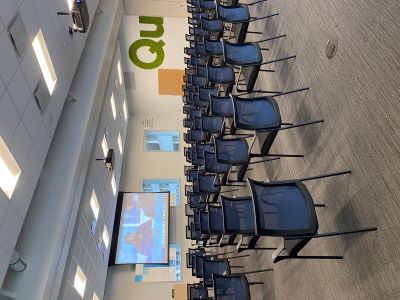 Quorum contains a large room that can accommodate up to 250 attendees, along with small rooms that can hold from four to 30 participants. The two-floor facility offers a total of 11,000 square feet of meeting space and six meeting rooms. Quorum also includes a prep kitchen and can arrange for catering. 
The larger room features an enhanced camera, and the smaller rooms also contain video conferencing equipment, which Moore believes will continue to be in high demand because the pandemic has led many organizations to recognize the importance of offering hybrid meetings. 
According to the results of Meetings Today's 2022 Meetings Today Trends Survey, nearly 78% of meeting and event planners who responded said they plan to offer hybrid meetings in the future, so Moore's observation could be spot on. 
[Related: More Conference Center Coverage]
"We're going to upgrade next year, because hybrid is not going away, so we are doubling down on that," Moore said, "so if people are online, it will feel like they're in the room. The availability of hybrid is sort of a basic question that clients are asking about now." 
Moore added that Philadelphia's high vaccination rate is also helping get in-person meetings back in business, with an estimated 93% of Philadelphians having at least one vaccination shot. She also said most of Quorum's clients are requiring proof of vaccination before meeting and that between 80%-90% of their meetings include a hybrid component. 
Connect 
(215) 966-6000 
Read Next: Philadelphia's Top-Down Focus on DEI Paves the Way Forward for Meetings