Callen Schaub Paints a Vibrant, Colorful World for Events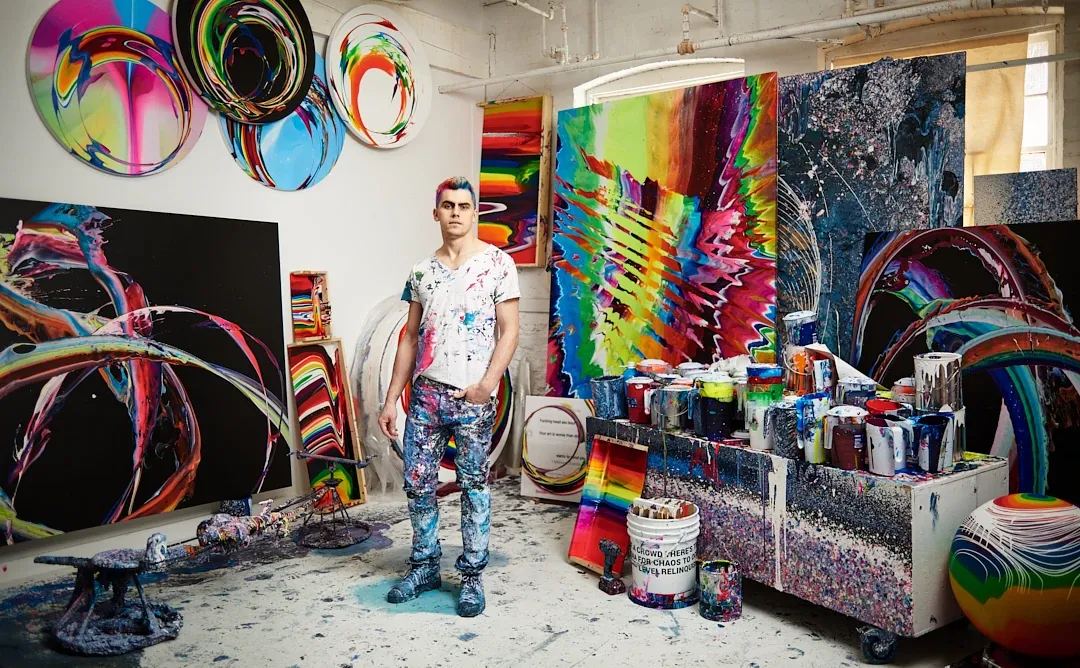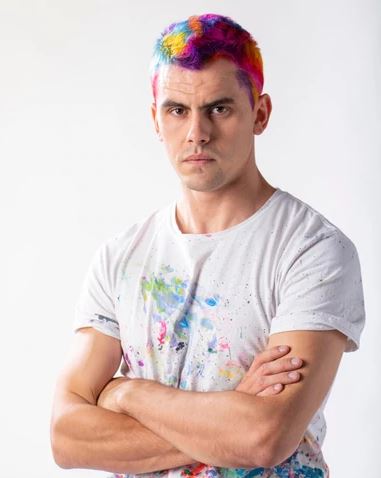 I hope everyone is keeping warm and getting ready for spring! Live events are coming back. A month has flown by since the start of 2022 and we are getting closer to looking at the pandemic in the rearview mirror! 
I so look forward to bringing life back to our events, working with talented, one-of-a-kind performers and artists. Color and artistry inspire me, and I believe our events going forward will need to bring our attendees into inspirational, inspiring, interactive environments. 
We love to meld together incredible colors and patterns on our walls in Cerbelli Creative's building in New York City, TwoFortyThirty. We want our guests to be surrounded by art and feel transformed away from the challenges of the world we live in.
[Related: This Sky-Scraping NYC Installation Will Blow Your Mind]
As such, we are honored to be featuring the work of Sandro Figueroa (Sen2) and the internet wonder boy himself, Callen Schaub.
Callen Coloring Our World
Callen Schaub is an abstract artist based in Montreal who is recognized for vibrant paintings using trapezes, pendulums and spinning machines. Schaub openly shares his painting process with viewers and inspires fans everywhere to participate in his "Fake Art" movement.
Cerbelli Creative: Artist and Creator Callen Schaub from Cerbelli Creative on Vimeo.
With paintings hanging in collections across the globe, Callen continues to make the world a more colorful place, one artwork at a time. 
His vivid, illusionistic abstract paintings feature sweeping patterns in colorful hues on all different types of surfaces, from rectangular and round to collaborations with other artist like Olivia Steele on chrome metal gas tanks.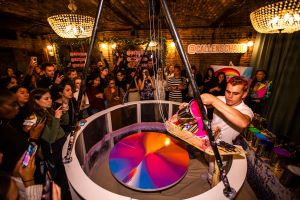 Callen incorporates freeform splatters of paint seen throughout his work and shows lines of blurred paint in an array of rich reds, yellows and blues, mimicking a rainbow. The result, which appears almost liquid, has a psychedelic effect. 
In addition to his paintings, Callen also engages with sculpture and has created numerous works that incorporate his signature vibrant hues on spherical objects as well as 3D hearts, leading him to have been featured in exhibitions and fairs throughout North America.
Live Performance Options
Callen also fuses his internationally acclaimed visual art into live performances, creating live entertainment with substance. 
His mobile studio, The Arena, wows crowds of all demographics with its unique and intimate setting. Guests feel and witness the process and their energy directly feeds the masterpieces being created. 
Callen creates an unforgettable moment in time using natural phenomenon and exploring the laws of physics as people witness his live spinning. Honored to perform @Instagram Presents, Callen was named 2019's #Hiddengem.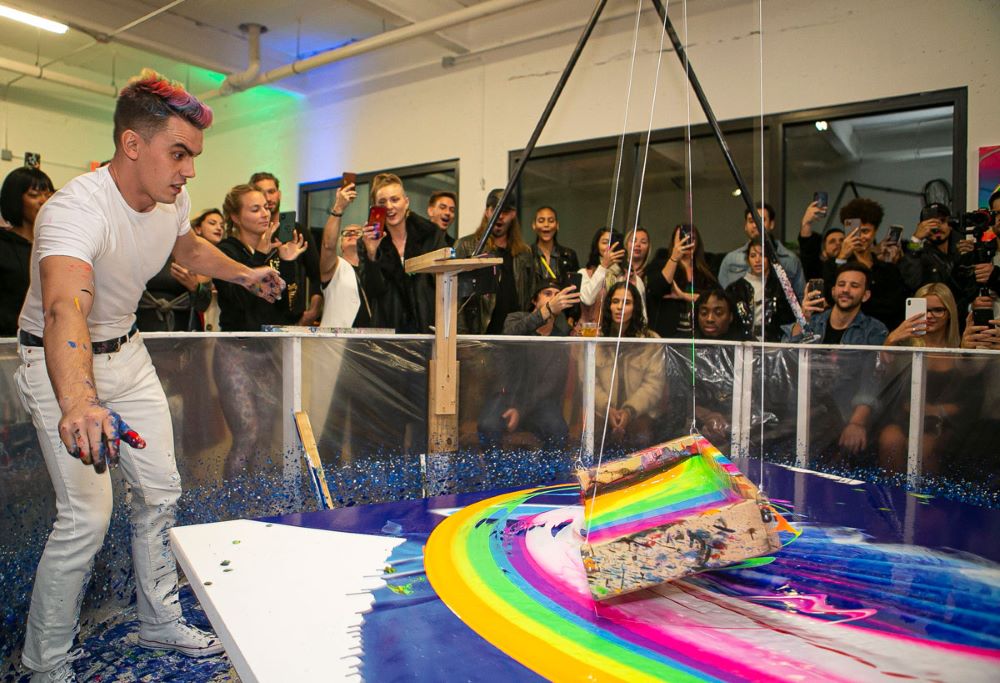 Another thing I love about working with Callen is as soon as guests realize who is standing in front of them, they get so excited and say, "Oh, my goodness! It's you! I watch you on TikTok, Instagram and Facebook all the time. You are amazing!" 
Callen is amazing. His smile, charm, soothing voice and storytelling has everyone's smart phones in the air so they can post on their platforms and brag that they are with Callen in person. 
[Related: SuperReal Brings Projection Mapping Technology to Iconic NYC Venue]
Let's bring color back to our lives. Let's get ready to wow our attendees and get them excited about what 2022 holds for the meetings and events industry!
Get vaccinated and let's get live events back on the calendar. We've got lots more ideas coming in 2022, so stay tuned!
Stay #EventStrong!
Connect
For more information about business, charitable and media inquiries please contact: info@cerbellicreative.com (all U.S. bookings); or kyle@everyoneisanartist.ca (all international bookings).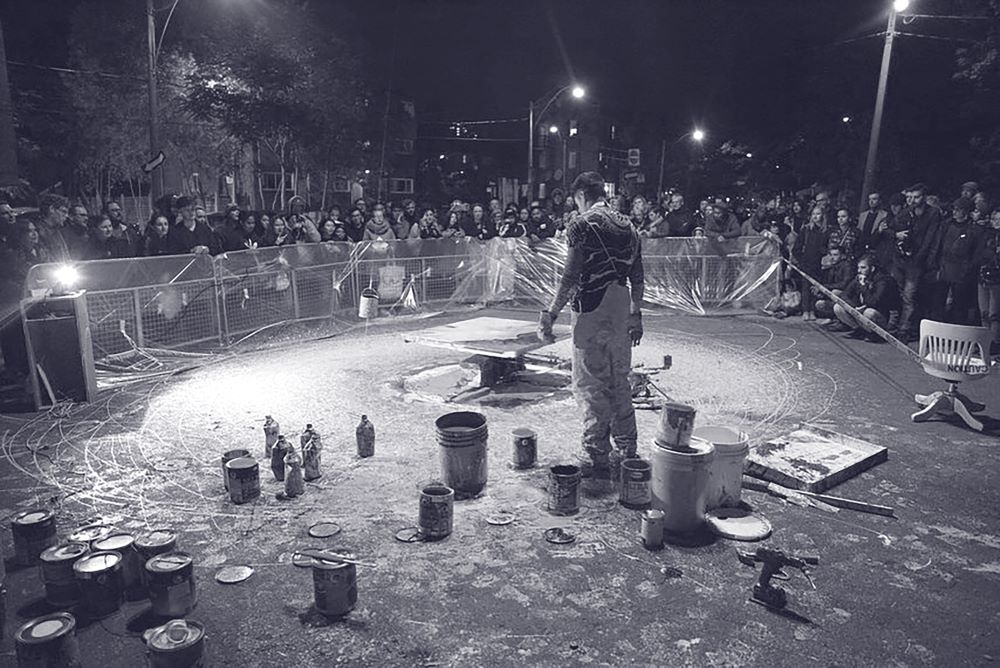 See more of Michael Cerbelli's: The Hot List™