Introducing Our New Advice Column with Globe-Trotting Meeting Prof Ashley Lawson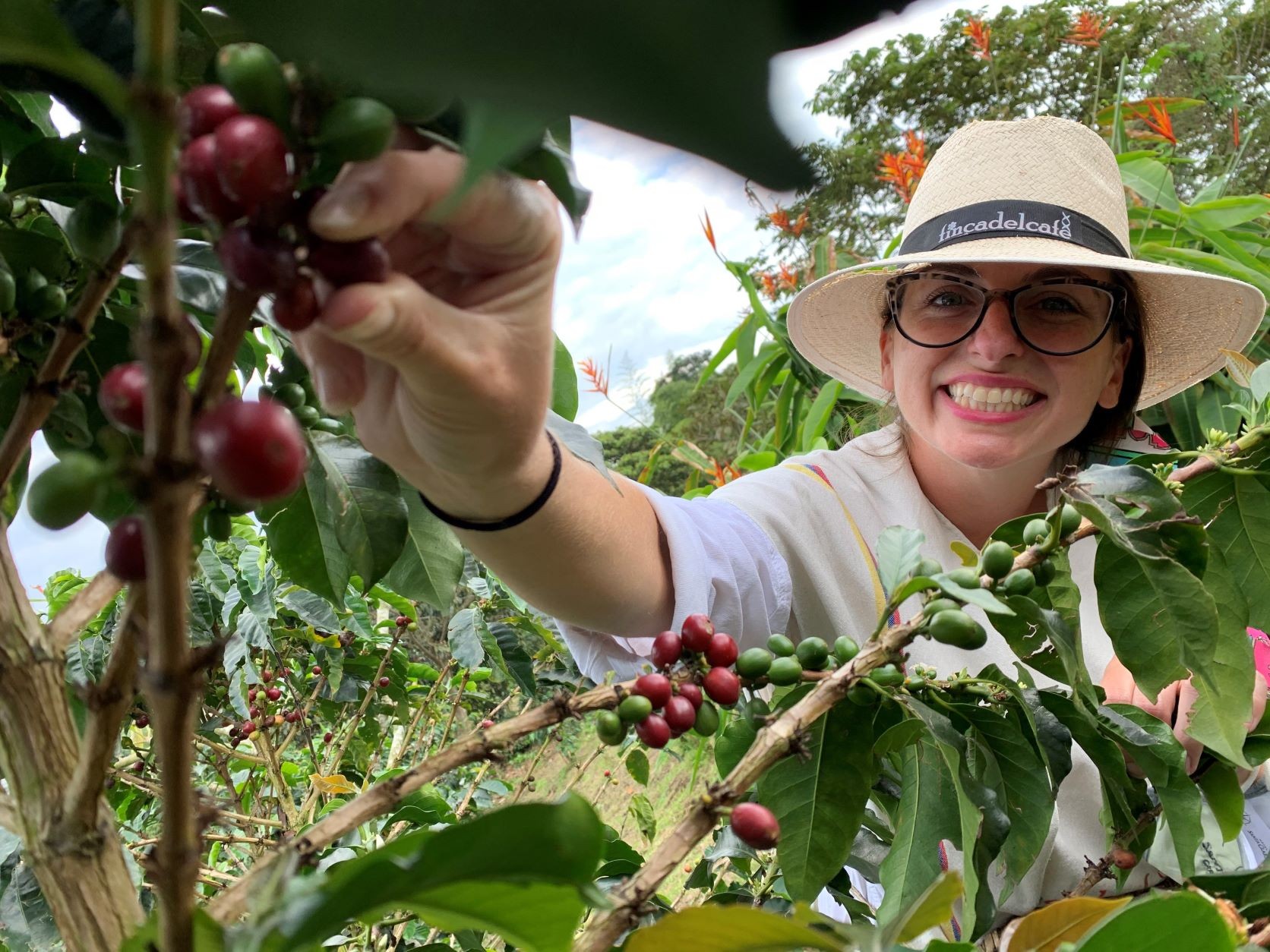 Ashley Lawson picking coffee beans in the coffee region of Colombia. Credit: Ashley Lawson
The last time we spoke with meeting and event prof Ashley Lawson, VP and partner of Achieve Incentives & Meetings, it was April 2021, and she was stationed in Cartagena, Colombia, one of 16 countries she visited last year on her journey to report on COVID-19 protocols and safety around the world for the MICE community. 
Although seeking the facts on safety was her catalyst for traveling during the pandemic, connecting with local communities has been her greatest joy throughout her globe-trotting journey. In living like a local throughout the world, Ashley introduced meetings leaders to "the slow site." Rather than planning fast-paced, whirlwind site inspections, Ashley spends a month in each destination getting to know the "special sauce" it holds. She lives and breathes the destination like a local and shares her experience through the lens of an event leader.
While building beehives in Slovenia, cooking chicken paprikash in Hungary, picking coffee beans in Colombia, weaving traditional clothing in Guatemala, learning the art of graffiti in Chile, wine-tasting in Argentina and cruising around glaciers in Antarctica during her travels, Lawson also aimed to showcase lesser-known incentive destinations—and to inspire fellow meeting and event profs with unique "how-tos" for infusing the local culture and community into event experiences.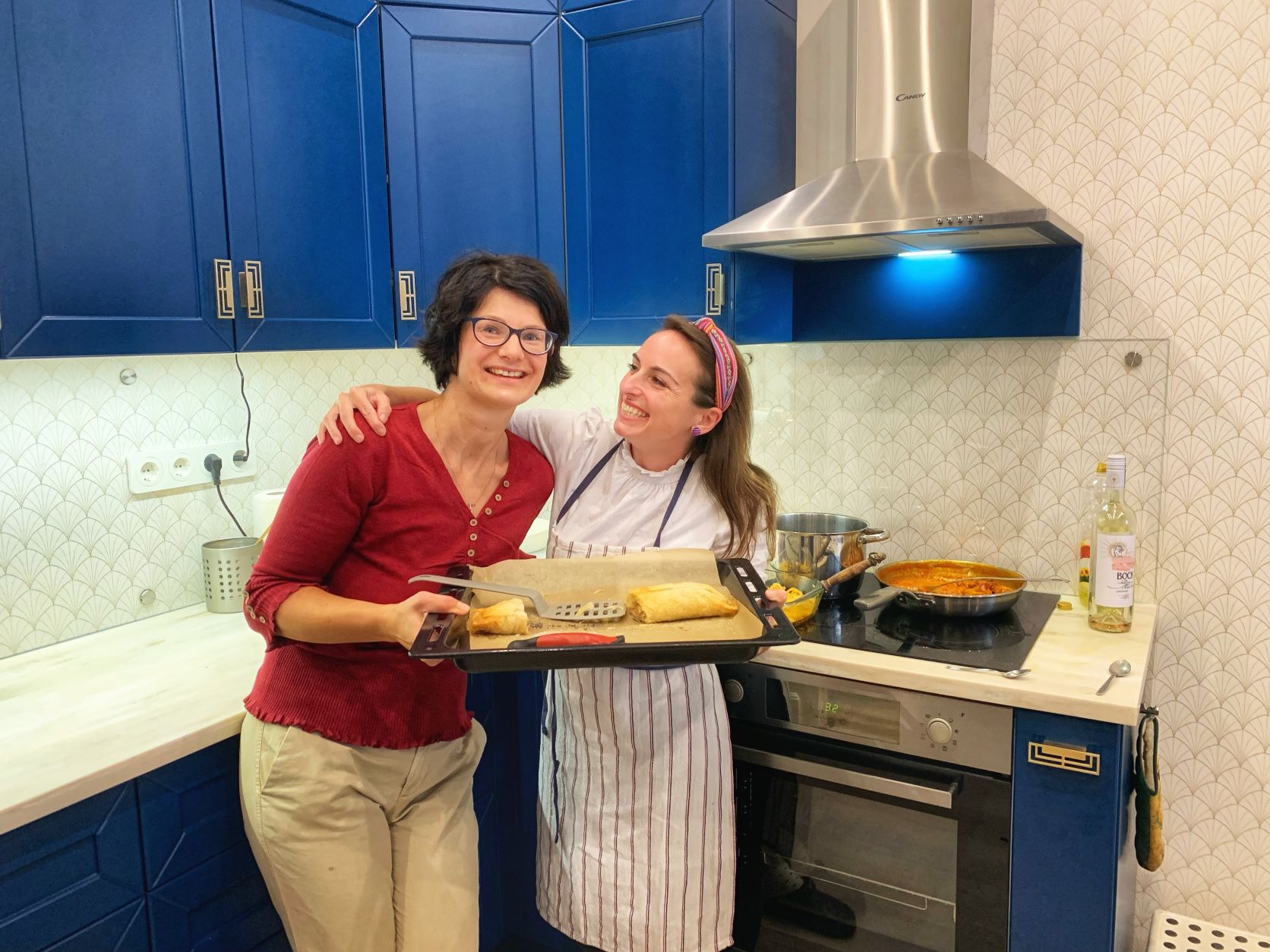 Starting in the April issue of Meetings Today, Lawson will answer your questions—on everything from incentive planning in underdog destinations to infusing local culture into your events—in her modern-day advice column, Dear Ashley.     
"My goal is to break the cookie-cutter mold of meetings as they have existed. As event leaders, we have the most powerful tools of any industry. We connect cultures. We serve as bridge builders. We catalyze curiosity," Lawson said. "Every travel experience has the opportunity to be transformational—to soak in those perspective-breaking moments. To do that, we need to work alongside our hospitality partners and local communities to develop experiences that are engaging, fun, immersive, ones that leave our attendees more curious than they came. The more we can authentically infuse the local culture into destination events, and help our attendees exercise their curiosity muscles, we build a more memorable, meaningful experience, and ultimately, I think we build a more connected world. Now, that's powerful."  
The data is there too. Analytics and consulting company GlobalData recently published a report that found that demand for personalized, authentic experiences and excursions through travel is growing among "generation hashtag" (defined as people born between 1991 and 2005). This demand for "niche trips" will help to drive tourism's ongoing recovery, GlobalData said. 
Underdog Destinations 
In 2021, Lawson traveled to many of what she calls "underdog destinations"; places that are ripe to host meetings and events, but aren't quite well known to meeting and event planners. Yet.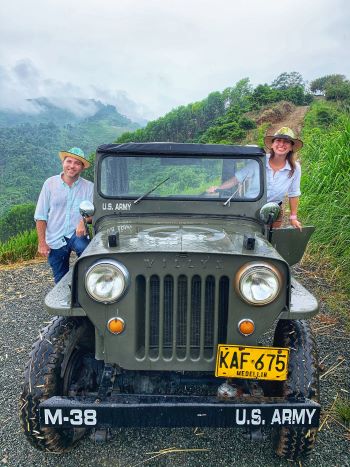 "I want to be that flashlight," Lawson said, "shining a spotlight down and saying, 'Wow, look at this incredible destination. It has all the critical pieces to hosting an event—hotels, airlift, DMCs, unique adventure-filled excursions and meaningful cultural experiences—but it hasn't been on our "meetings map." Let's change that.'"  
Lawson loves envisioning how destinations can showcase what she describes as their "special sauce" and making an exciting group experience out of it. For example, while living in the coffee-growing regions of Colombia, Lawson learned about WWII-era Jeeps from the U.S., known as Willys, which replaced mules to carry heavy coffee beans and equipment up and down the Andes mountains. This helped make coffee a foundation of Colombia's economy. Now, the popular Willys are also used as taxis among the locals.
"How fun would something like a Willy rally be? You could have drivers take a group around town for a storytelling and tasting crawl where they learned about the history of coffee and chocolate production in Colombia," Lawson said. "There are so many fun ways to infuse the local culture, and it doesn't have break your event budget. Looking for the 'everyday-life moments' in each destination is what it's all about. Let's learn about it. Let's showcase it. Let's immerse our attendees in it."  
And although traveling out of the country right now might be a convoluted logistics game—on her social media, Lawson often details what is required to enter each country she's traveling to—she knows that that effort can not only lead to some amazing experiences for attendees, but also positively impact the economies and create job opportunities through the extraordinary investment meetings and events bring to destinations. 
How to Ask Ashley Your Travel & Incentive Questions  
With her new column for Meetings Today, Lawson will serve as our "Culture Correspondent" for the meeting and event community. She will be sharing advice with event planners for how to plan events that authentically infuse the local culture.  
With her background in grassroots advocacy and nonprofit management, and now as a globe-trotting event planner, she comes to the table with a lot of unique ideas for meaningfully connecting event attendees to the local communities you're hosting in—no matter what your budget is. And if you are a planner looking for some inspiration for a hosting in an underdog destination, Lawson can certainly give you some great ideas.  
If you'd like to submit a question to Ashley, you can do so via:  
"By creating immersive experiences that meet that sweet spot of adventure and education, we help instill more awareness, more curiosity into our attendees," Lawson said. "I want the wow moments to not just be the fireworks, the entertainment, the surprise gifts, I want them to also be the perspective-breaking moments."  
Lawson will still be globe-trotting this year—countries on her list so far include Argentina, Mexico (for the SITE Midwest conference in June), Greece and possibly Cyprus—and she's eager to help you plan something unforgettable while she's living like a local in each place.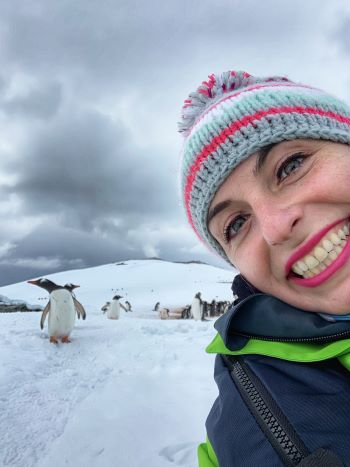 A Question From Us  
One last question we had to ask Lawson: So can you hold meetings in Antarctica?   
"You indeed can!" she said. "You can do a cruise there, which would be full-on wow. A lot of the cruise ships heading to Antarctica aren't very big, so you could even do a buyout. I sailed on Atlas Ocean Voyages and we had about 120 people on our cruise. It was definitely more of an intimate experience. This particular cruise was nine days, which would mean a greater investment both of time and money for a company. So it would likely better serve as an incentive option. But Antarctica is the tippy top of bucket lists, so I can only imagine how motivational a trip there would be. If you want top performers to hit their goals like they never have before, I have no doubt the whales, seals, icebergs, polar plunges and selfies with penguins could make that happen! Talk about a true underdog destination that needs a brighter spotlight!" 
Next: Listen to Ashley on Courtney Stanley's Dare To Interrupt podcast