Is the Hospitality Industry Talent Pipeline Drying Up? Leaders Chime In.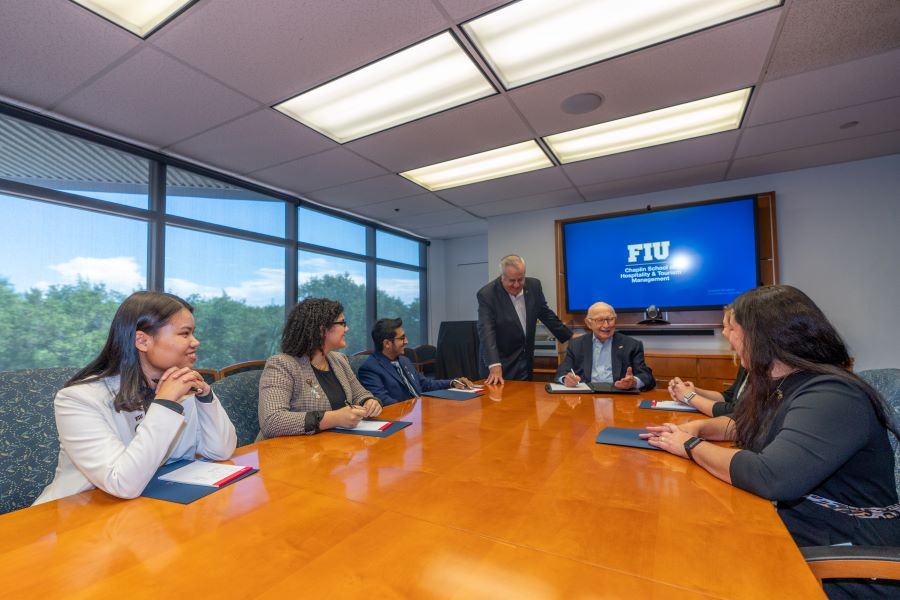 Rocco Angelo (sitting, center) and Burt Cabanas (standing) with FIU students. Credit: FIU.
Job losses in the hospitality industry since the onset of the pandemic have been stark. According to January 2022 statistics reported by the U.S. Bureau of Labor Statistics (BLS), employment in leisure and hospitality has decreased by 10.3%—worse than any industry except for mining—since February 2020 and has only recently shown gains in the food services and drinking establishment segments.
Other key stats from the BLS include the following:
Leisure and hospitality (L&H) accounts for 61% of all the jobs still lost.
There were 10.9 million job openings in the U.S. in December 2021 (the latest available)—roughly one in six, or 1.7 million, in L&H alone.
More than one in five (21%) of the 4.3 million Americans who quit their job were within L&H.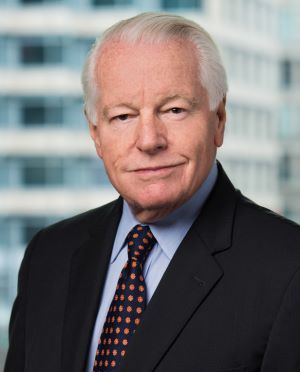 "The uneven recovery of the travel sector will continue to 2024, due to the lack of inbound international travelers and lack of business travel and professional meetings and events," said Roger Dow, president and CEO, U.S. Travel Association. "However, with so many job openings, and a pent-up demand for travel already underway, now is an excellent time to consider a career in the travel and tourism industry. Jobs in travel offer great starting points, upward mobility and lifelong careers that lead to higher pay on average. In fact, Leisure and Hospitality wages were 19% above 2019 levels in January 2022 while the overall private sector was up 15% over 2019 levels."
Economic uncertainty, and the reputation of hospitality as a career that demands long hours and uprooting one's family to advance through relocation, has led many industry leaders to express concern that the talent pipeline is drying up. After all, why would a young person choose to dedicate their career to such an unstable environment when other options, such as technology, provide much higher compensation and a business culture more in line with their life experiences and expectations?
Meetings Today reached out to a variety of meetings and hospitality leaders to get their take on whether there is an industry brain drain, and how to ensure the talent pipeline keeps flowing.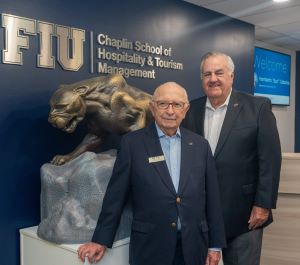 Burt Cabanas, Founder & Chairman, BENCHMARK Pyramid 
Burt Cabanas could be the poster child for what rewards working hard in the hospitality industry can bring.
Fleeing his native Cuba and the Castro regime as a child in the late '50s, Cabanas settled in Miami and began his hospitality career humbly by cleaning hotel swimming pools. Rising through the ranks and eventually founding his own hotel conference center company, now BENCHMARK Pyramid (which has since branched out into lifestyle brands and other niches), the 1976 graduate of Florida International University's (FIU) Chaplin School of Hospitality & Tourism Management is now giving back as the chairman of the Florida International University Foundation.
[Related: 20 Meetings Trendsetters Who Made a Difference in the Last Year]
"I started in this business when I was 15 years old," Cabanas said. "I loved it from the first day and I love it now. That's rare.
"I think the experience that we have had as Baby Boomers in life has been so different than a 20- or 25-year-old has had," he added. "They base their career decisions on different criteria than we did. I think they're going to catch on when they get into their 30s. You have to make sure they love what they are doing when they get into the industry, and then you have them."
Cabanas is emphatic about the value a hospitality school education offers, especially to those who have immigrated from abroad like him. He's also quick to shower praise on his former professor at FIU, Rocco Angelo, for whom Cabanas, as chairman of the Florida International University Foundation, was instrumental in securing a $1 million scholarship in his name.
[Related: Benchmark's Burt Cabanas Honors Hospitality School Legend Rocco Angelo in Latest Charitable Effort]
"Of all the hospitality schools in the country, if you had to take all the people who have made an impact, he would be number one," Cabanas said. "Every alumnus since 1974 would know."
Cabanas also pushed back against the idea that having to move around to advance in the hospitality industry is a bad thing.
"There was a time about three or four years ago that we argued internally that people in the hospitality industry didn't want to move to other cities to increase their career. That's clearly not true," Cabanas maintains. "I asked students in a presentation about moving for a good job and 90% of them raised their hand. So, some of these things are like a pendulum on a clock; they go all the way to one end and people want to set that as a standard, but it eventually goes back to the middle."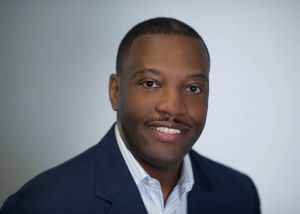 Raymond "Ray" Bennett, President, U.S. and Canada, Franchising and MxM MSB, Marriott International
As a senior executive at the largest hotel company in the world, Ray Bennett offers a solid perspective on the opportunities and challenges of a career in the hotel industry. He also serves on the board of College-
Tracks, which focuses on helping low-income, first-generation-to-college students in Montgomery County, Maryland; is a member of the Academy of Hospitality & Tourism Industry Advisory Board for Washington, D.C. Public Schools; and is also a member of The Executive Leadership Council, a national mentoring, networking and development organization comprised of African American CEOs and senior executives from Fortune 500 and equivalent companies.
"We've faced incredible challenges due to the pandemic, but our company and associates have been quite resilient," Bennett said. "People that are in our industry actually love it. The reason you find people with so much tenure with Marriott is it's a great company and great industry to be in."
[Related Podcast: Key Recovery Insights from Marriott Convention & Resort Network Leaders]
Bennett maintains that Marriott is a prime example of the opportunity available in the hospitality industry through dedication and hard work.
"It's vitally important to have a great pipeline and deep culture—[Marriott has a] 94-year-young culture," he said. "Our last COO, Bob McCarthy, who is retired, started as a server in a restaurant and worked his way to second in command of the company."
Recognizing the need to bring young people into the hospitality industry, Marriott offers the Voyage Program, which works with hospitality schools to identify students to immerse in the industry. The 12-month program can result in internships that lead to full-time employment.
"We also immerse them in technology, social media and expose them to our executive leadership team through a speaker series, provide a mentoring program and an eCornell certificate at the end of the program," Bennett said. "They go back and tell their friends about their entry into the hospitality industry, and because they get so much exposure, they get a much broader vision of the hospitality industry rather than just sitting in a classroom. It's really incumbent on us to have great relationships with high schools and universities.
"I don't know if there are other industries that are as committed to that as our industry is," Bennett added. "Over 50% or more of our general managers started on an hourly rate…50% or so are women and more than 50% of C-level direct reports are women or people of color."
In the end, the pandemic may have caused a massive disruption in the hospitality industry pipeline, but Bennett believes the same lures that seduce many people to stay in the industry will still be relevant.
"People realize this is a moment in time, and once the world gets through this, they want to get out and see the word," he said.
John Washko, VP Sales & Marketing, Mohegan Sun
John Washko, who has worked in the hospitality industry for more than 30 years, is what you would call a legacy, having a father who was a 25-year executive with Marriott.
"My dad was hired by Marriott in the early '60s when they had three hotels," he said. "Bill Marriott actually came to my house and hired my dad in our living room."
A veteran hotel sales executive who started out as a bellman and managing restaurants—"it was a fun job rather than a career choice"—Washko has worked with some of the top resorts in the world. He also recently took on the responsibilities of chair of HSMAI's (Hospitality Sales & Marketing Association International) America's Board.
"A big part of our focus really has been on the issue of the need to develop talent," Washko said of his work with HSMAI. "One of my goals is to do a better job of leveraging the reach of HSMAI and the foundation to push out the positives to the talent out there."
Persuading young people to consider a career in the hospitality industry should start at the high school level, Washko believes.
[Related: Hospitality School Professors Share What Skills Future Planners Will Need]
"How do we put more emphasis on the student [HSMAI] chapters, and how do we start to push this message down to the high school level to say, 'What does a career in the hospitality look like?'" Washko said. "We've got to be cultivating this industry and all the advocates for it, and walk the talk."
The issue that may be the proverbial elephant in the room is the work-life balance—or lack thereof—for those who are contemplating a career in the hospitality industry.
"I think that the pandemic created a shift in how people look at quality-of-life and jobs, and everyone knows one of the hardest hit areas was the hospitality industry, whether that's cruise lines, hotels or airlines," he said. "I had some tough calls with hospitality students saying, 'Did I make a mistake considering a career in hospitality?'
"We have to show the pathway," Washko continued. "You're going to do some hard work in the beginning, but we can't expect people are going to be happy in a 60-hour work week. We, as an industry, have to realize the work force has changed and we have to change how our jobs are built."
Washko's current employer, Mohegan Sun, also places a high value on showing the benefits of a career in hospitality, via an alignment with the University of Massachusetts Amherst and also by creating an award-winning online reality TV series, Back of House, that showcases the thrills and spills of working at a major casino resort.
A career in the hospitality industry, and the connections it creates, turned out good for Washko, and he wants to pass that on.
"I've been blessed with a great life where I've met lots of great people who are lifelong friends, had fun, created profits and taught people skills that helped them in their careers, and I want to pass that along," he said. " I want to leave this industry thinking I've done more than just earn a paycheck. I don't think I can change the world, but if everyone does something, good things can happen."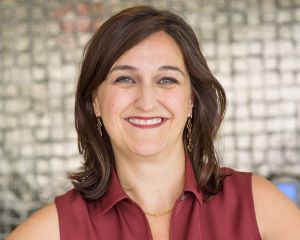 Rosanna Maietta, President and CEO, American Hotel & Lodging Association Foundation
Hotels are the bellwether of the hospitality industry, encompassing the widest range of jobs, both front and back of the house—a hospitality industry microcosm ranging from food service to finances. It has also suffered a major hit by workers choosing to leave  or not wanting to take its entry-levels jobs.
American Hotel & Lodging Association (AHLA), the largest association representing the hotel industry, in January launched a national "A Place to Stay" advertising campaign in English and Spanish to attract workers. The campaign centers on testimonials of hotel employees who highlight opportunities for upward mobility and lifelong careers in the industry.
[Related Podcast: AHLA President & CEO on Safe Stay and What Planners Need to Know Now About Hotel Industry]
"As people continue to travel again, there are more than 100,000 open hotel jobs in the country right now," said Rosanna Maietta, president and CEO of the AHLA Foundation. "This nationwide A Place To Stay campaign celebrates the best of hospitality—showcasing the industry's more than 200 career pathways and unique benefits, including competitive wages, flexible schedules, tuition reimbursements, travel discounts and job advancement opportunities."
AHLA also launched TheHotelIndustry.com, with jobs in scores of categories.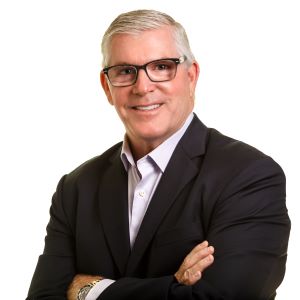 Don Welsh, President and CEO, Destinations International
DMOs were hit especially hard by the pandemic as waves of meeting cancellations and postponements resulted in massive staff cuts and furloughs.
Helping navigate the DMO world through the stormy seas was Don Welsh, head of Destinations International (DI).
It's the same workplace development issues that are facing the hotel industry, restaurant industry, you name it—it's also applicable to the DMO world," Welsh said. "I think this pandemic has caused a lot of people to reflect on their own personal lives, balancing business between what makes them happy and what they find motivating. I think that's caused a little attrition, but also great opportunity."
Welsh said that the DMO segment needs to focus on recruiting the next generation of destination professionals, which has been compounded by attrition at hotels, a common DMO talent feeder.
[Related: 3 Ways CVBs Are Leading Meetings Industry Recovery With Safety Efforts]
Taking quantifiable action to promote diversity, equity and inclusion (DEI) has also become a priority at DI, and represents perhaps the biggest opportunity to keep the segment's talent pipeline flowing.
"[DI's DEI Initiatives] talked about how we missed an opportunity in the DEI environment to target universities and individuals who never maybe thought about a career in hospitality," Welsh said.
He added that its "CEO Pledge" stresses that DMO leaders look at all areas of their operation to provide opportunities for advancement to talented existing and potential staff members who were overlooked in the past due to structural bias.
"I think now there are great opportunities for people to get in," Welsh said.
Like other "lifers" in the industry, Welsh is in it for more than just a paycheck.
"In our industry you see a lot more passion and personal blood, sweat and tears than you may see in other industries," Welsh said. "It's that pride of representing the community you live in."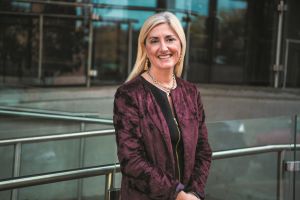 Amy Calvert, President & CEO, Events Industry Council (EIC)
As leader of the meetings and events industry's "umbrella organization," EIC, Amy Calvert is in a unique position to hear the perspectives of other major industry leaders, and agrees that addressing the talent pipeline, along with equity, are the most pressing issues impacting its future.
"How do we inspire the individuals, the talent currently in our industry, to stay and continue their journeys? How do we inspire those people that are currently studying, whether it's post-secondary or gaining certificates, to think about what it means to be part of an industry that's sort of this meta industry that touches all others?" Calvert asked. "One of the things that I think is really important is that we continue this focus—and focus on equity and some of the learnings over the past two years. We've had some challenges prior to the pandemic in leading and developing our workforce."
[Related Podcast: EIC's Amy Calvert on the Talent Pipeline and a Revamped CMP]
For Calvert, communicating the "big picture" of the meetings and events industry is key to generating, and holding, the interest of young people who value having a meaningful career.
"I think we have got to spend some time really thinking about how we ultimately evolve the narrative about what it means to be in our industry, and to focus more on the why and the impact of events as much as we've focused on the actual operational elements of hosting successful events," she said. "Ultimately, I think that is what's going to inspire the new individuals that are thinking about the events industry as a potential career path, and really being an industry in a sector that's known for having the ability to drive transformational societal change as well as educate professionals in all sectors throughout the globe. 
"We shouldn't get overwhelmed with the enormity of the task," Calvert continued. "I think we know, inherently, that what we do matters, that this is a rich industry that provides tremendous, diverse career pathways for individuals that I think can really, ultimately lead to a very meaningful career." 
Read Next: Free eHandbook on Future Skills for Meeting Planners