4 Unique Outdoor Meeting Venues in California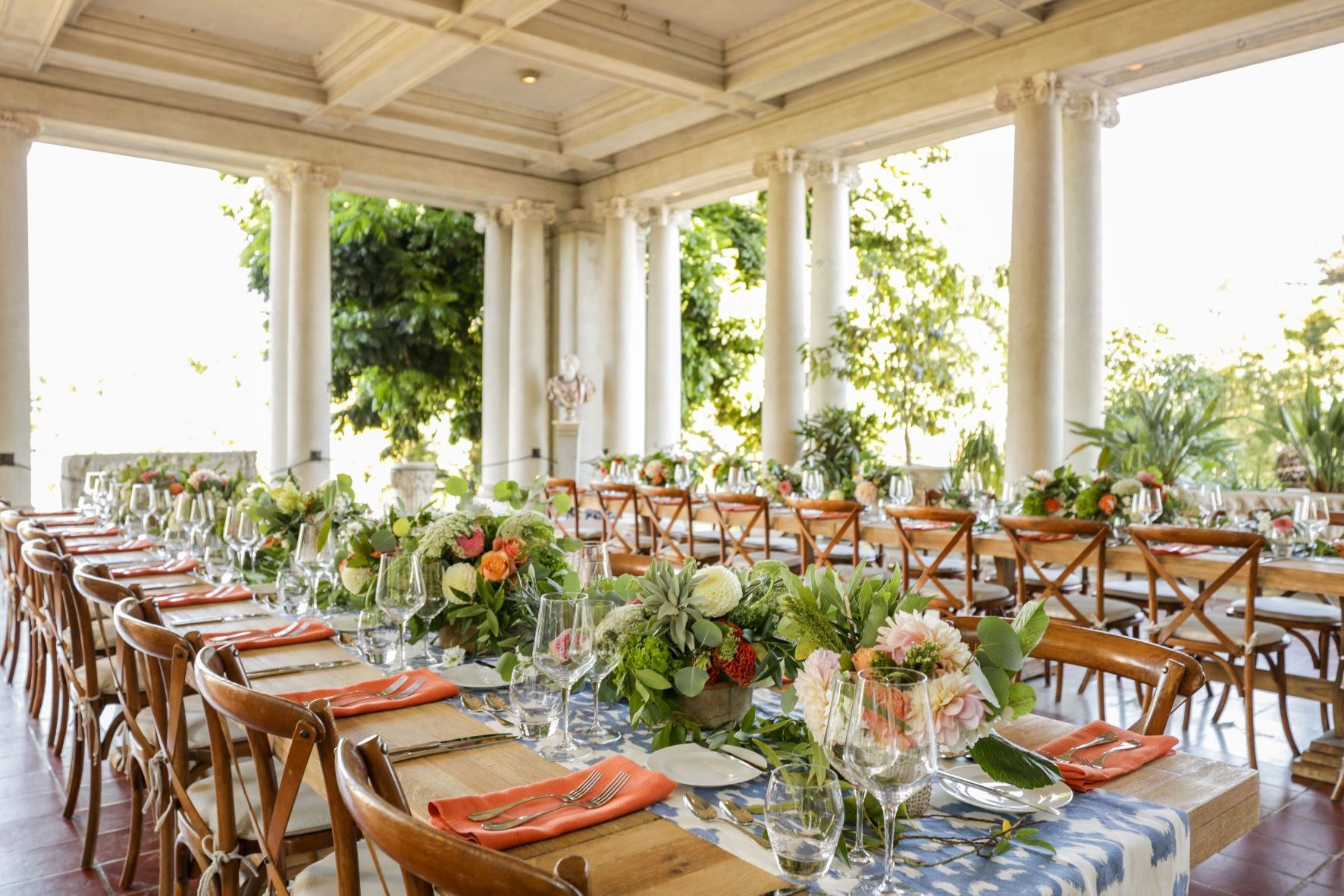 The Huntington Library, Art Museum, and Botanical Gardens
When it comes to the outdoors, California just about has it all. From mountains, beaches and deserts to national parks and wineries—the list could go on—planners have an abundance of magnificent backdrops to choose from to host unforgettable outdoor events.  
And there's no wrong time to plan. One of California's biggest draws is undoubtedly its climate, Mediterranean-like in most parts of the state with warm, dry summers and mild winters. With the pandemic creating a higher demand for outdoor event and meeting spaces, the Golden State is well positioned to deliver. 
California has a wealth of unique outdoor venues that give attendees a range of experiences, whether strolling through lush botanical gardens, mingling with views of the vast Pacific Ocean or gathering around a fire pit while surrounded by the Sierra Nevada. 
Below we highlight just a few places where planners can put on memorable events in the California outdoors. 
1. Academy Museum of Motion Pictures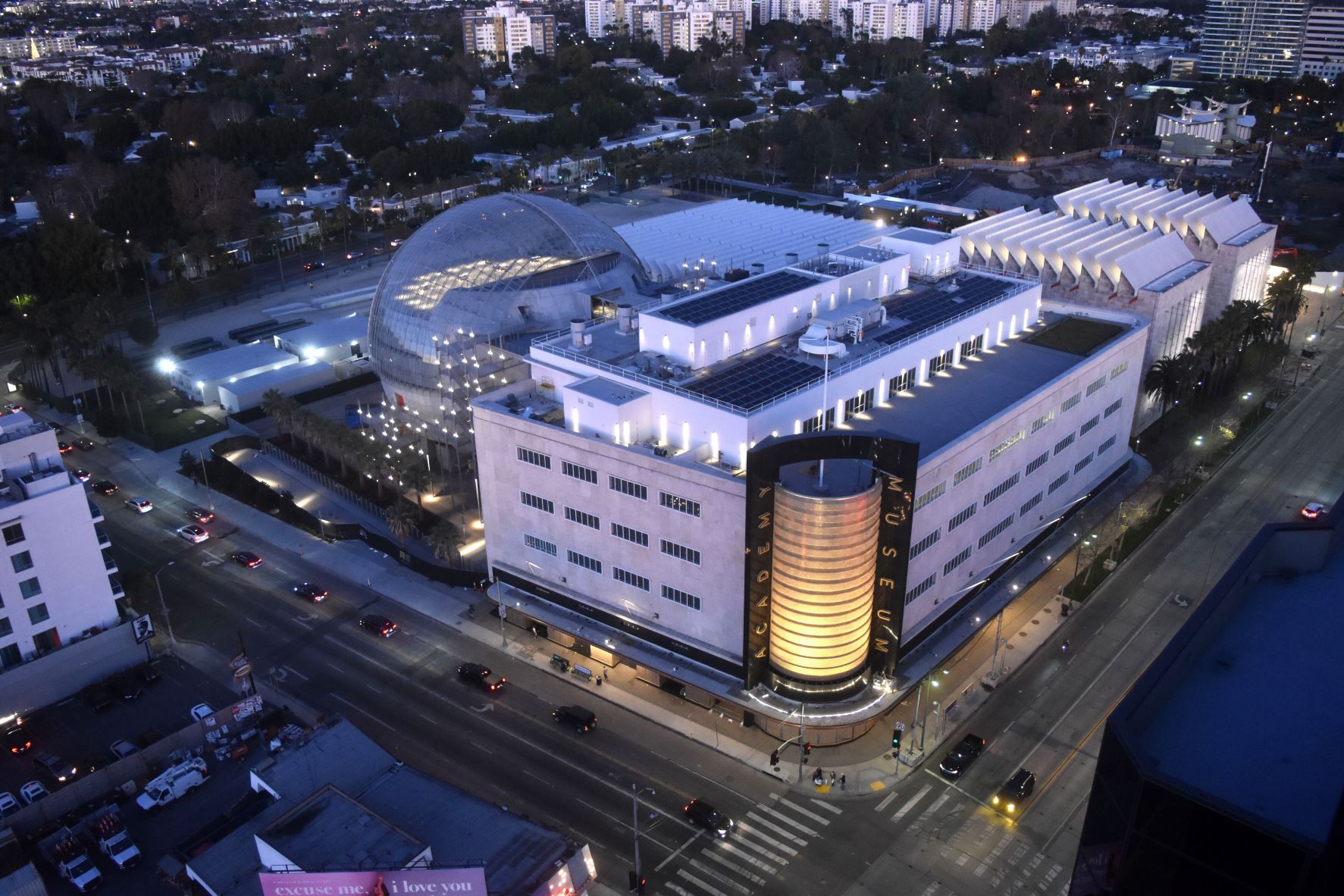 "California has a way of creating these incredible backdrops even if it's not traditional infrastructure," said Visit California President and CEO Caroline Beteta. 
That sentiment certainly applies to the new Academy Museum of Motion Pictures, which debuted last year and comprises the restored and revitalized 1939 Saban Building (formerly the May Company Building), as well as a futuristic spherical addition that houses a state-of-the-art theater. Atop the theater is a glass-domed, open-air terrace, known as the Dolby Family Terrace, with views of the Hollywood Hills. 
This is the first large-scale museum in the U.S. dedicated entirely to the art and history of filmmaking. Renzo Piano, the Pritzker Prize-winning architect who designed the museum, has described the new sphere structure as an ode to how great films make us feel: "[It] is a form that seems to lift off the ground into the perpetual, imaginary voyage through space and time that is movie-going." 
And meeting attendees can feel that for themselves on the terrace, which sits beneath a glass dome made from 1,500 glass panels that rises 40 feet. The more than 8,500-square-foot space would be an excellent place for a cocktail party, with a clear (and fitting) sightline of the Hollywood Sign. 
2. Anaheim Convention Center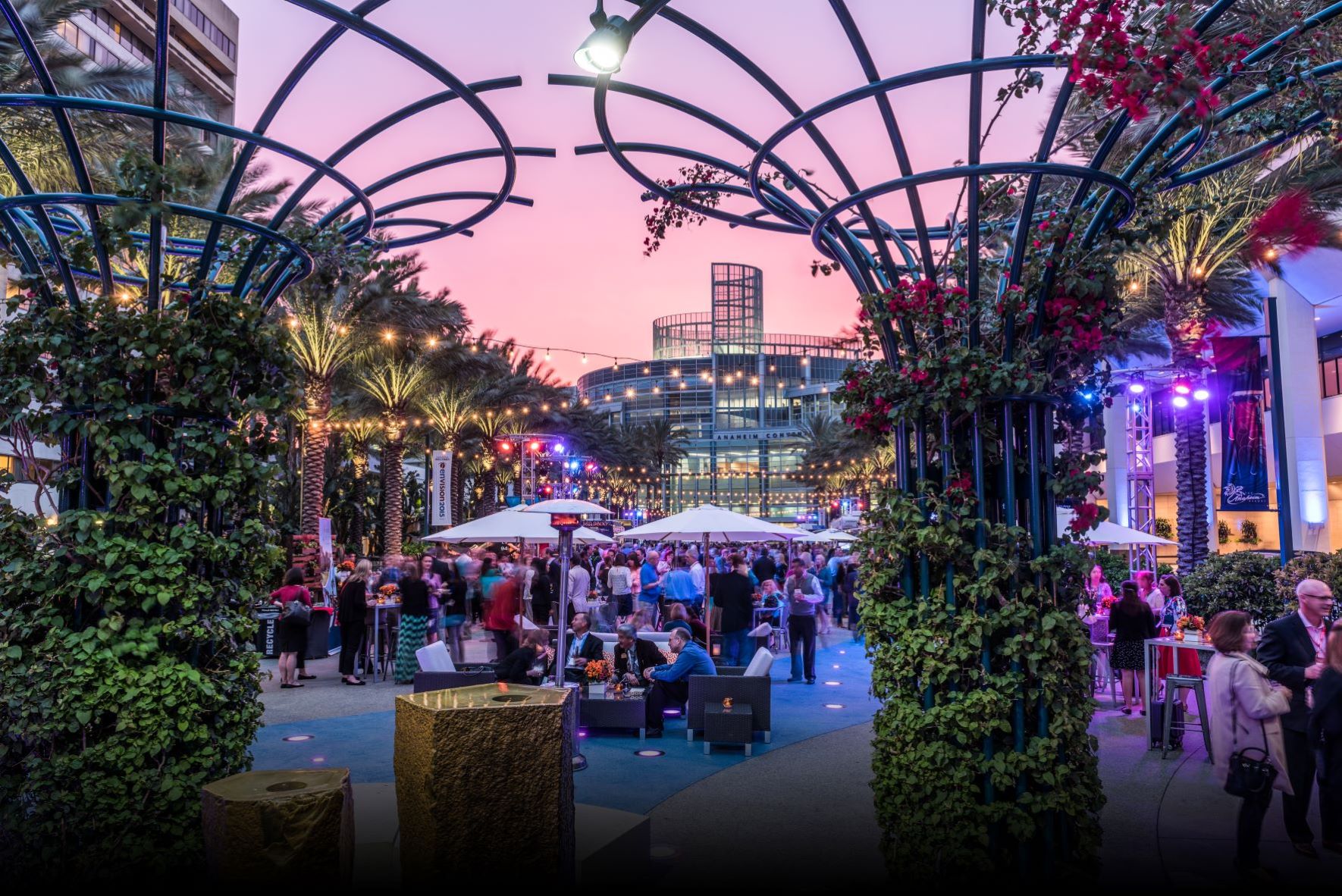 Southern California's particularly agreeable weather paired with a fireworks show every night from Disneyland? That's Anaheim for you, and one place for meeting attendees to experience this is at the Anaheim Convention Center (ACC), which offers a number of outdoor spaces to wow conventioneers.  
Those nightly Disney fireworks can be seen from the ACC North Katella Terrace, a 10,000-square-foot balcony that overlooks Katella Avenue. For something, well, grander, planners should look to the ACC's Grand Plaza, which ties the entire convention campus together.  
It offers 36,000 square feet of usable event space surrounded by beautiful landscaping, two water fountains, citrus and palm trees and plenty of space to creatively make attendees feel welcome and help them network. Planners can bring in a variety of food trucks, stage entertainment and light up the plaza under those rows of palm trees for nighttime events. 
[Related: Eco-Friendly Meetings in California Pave the Way for a More Sustainable Events Industry]
3. The Huntington Library, Art Museum, and Botanical Gardens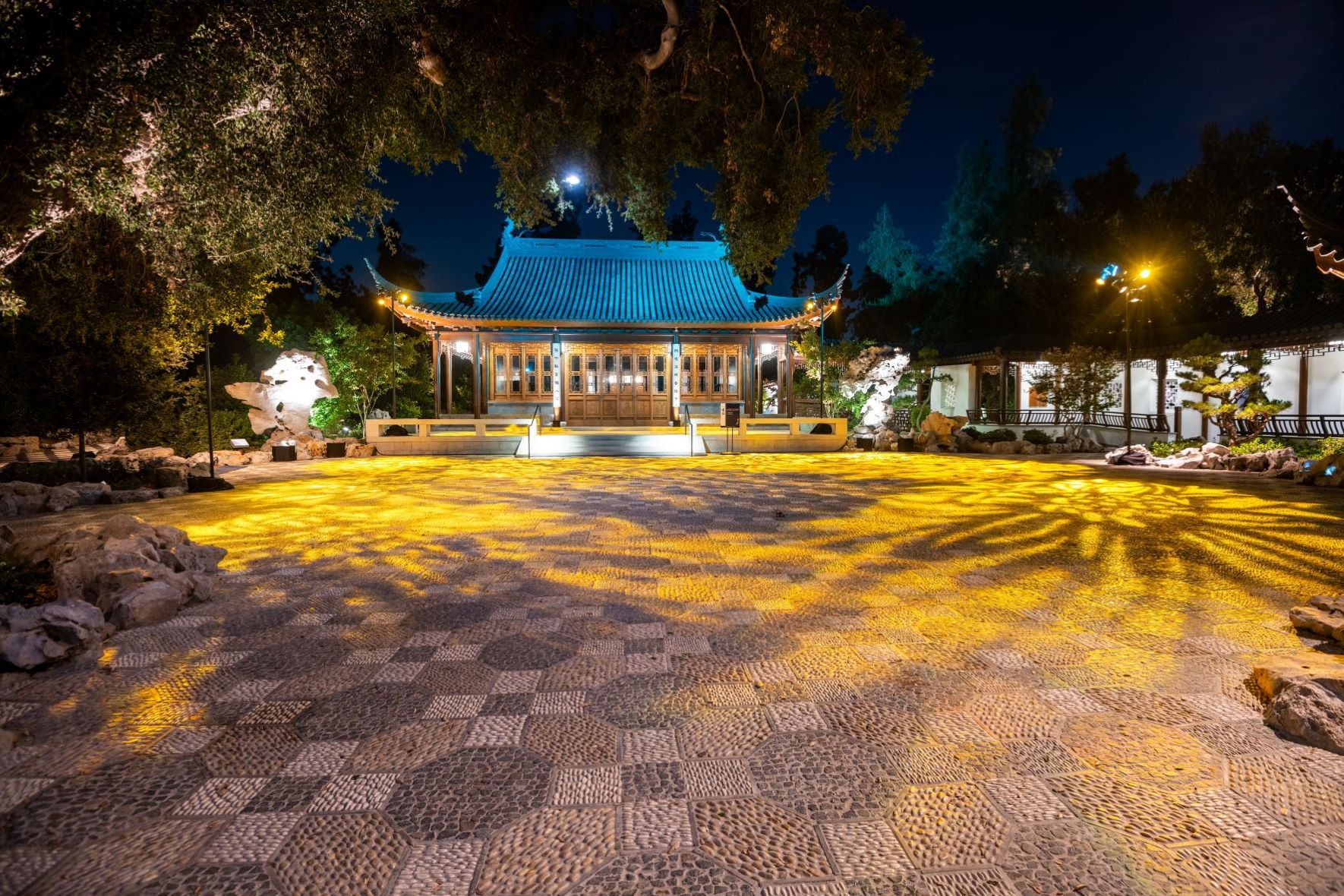 It might be hard to imagine, but the idyllic estate of The Huntington Library, Art Museum, and Botanical Gardens in San Marino, next to Pasadena, was once a working ranch. Owners of the ranch Henry and Arabella Huntington amassed extensive library, art and botanical collections and eventually transformed their private estate into a public institution, which opened in 1928.  
Now, the institution encompasses an independent research library housing 450,000 rare books, an art museum spanning more than 500 years and 130 acres of botanical gardens organized by more than a dozen themes. And it's a showstopper of an event venue. 
The Huntington offers a number of rentable spaces fit for meetings and retreats, many of them outdoors. Planners can look to the Steward R. Smith Board Room for a multi-functional meeting space with AV capabilities (attendees can also enjoy the 1934 Millard Sheets mural that's displayed), but the space also features retractable glass doors that open onto a private courtyard. 
The Rose Hills Foundation Garden Court also offers an indoor-outdoor feel with its 36-foot-high glass dome, while the Chinese Garden can host up to 400 guests in its hillside Celebration Courtyard.
"The ease and capability of these spaces are paired with a beautiful setting," said Kimberly Feeney, The Huntington's director of special events. "If you're having a daytime event, you can carve out an hour to go out into the gardens. It's been a nice offering for a lot of our clients at this time." 
4. Palisades Tahoe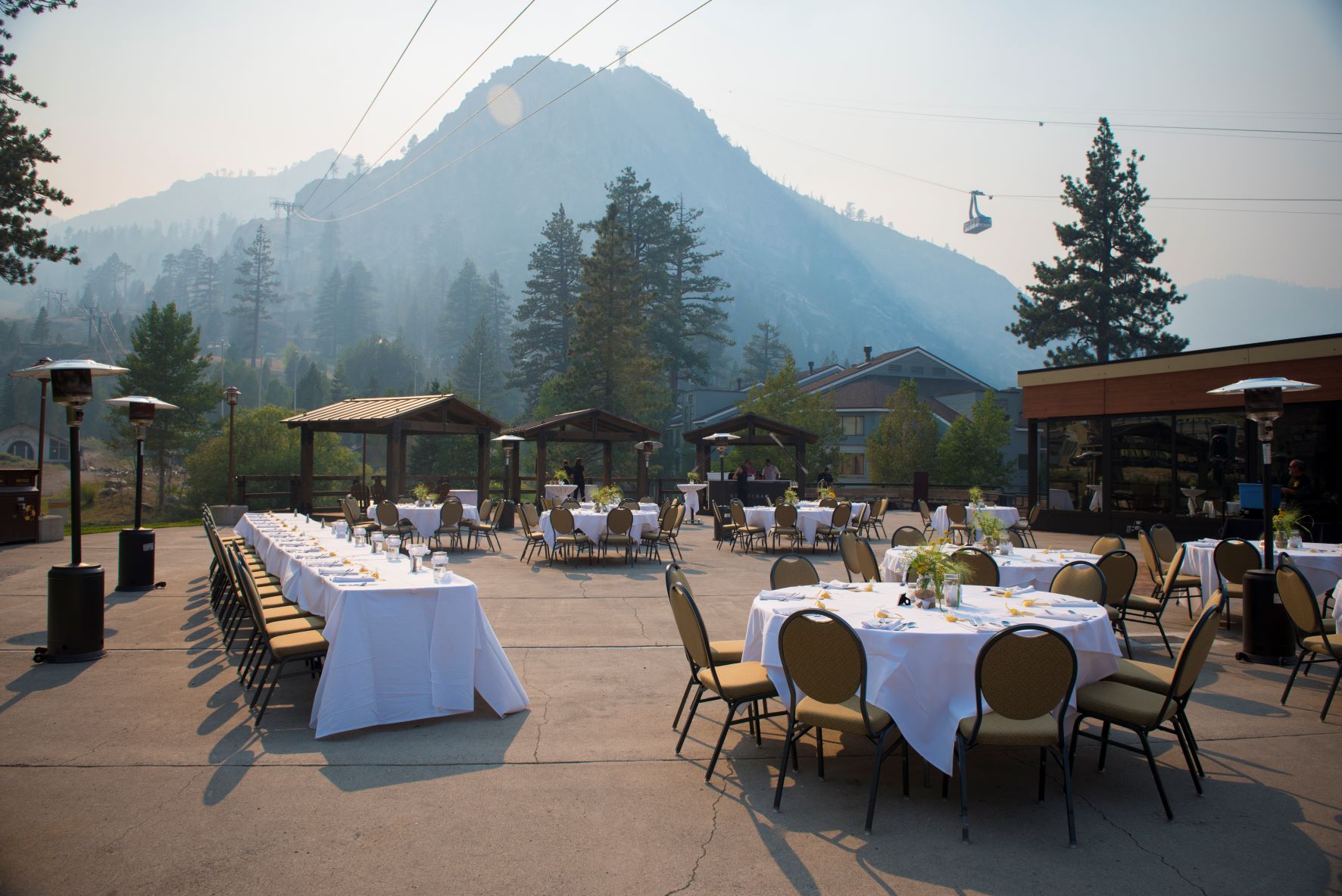 There's no shortage of world-class skiing and snowboarding in California's mountains, which is surely a draw for attendees when events are planned in this part of the Golden State. And planners have vast options when it comes to meetings-primed resorts in an alpine setting. One such option is famed ski resort Palisades Tahoe (formerly Squaw Valley-Alpine Meadows), located on Lake Tahoe's northwest side. 
The resort—which was host of the 1960 Winter Olympics—offers 40,000 square feet of event space for up to 900 attendees, including an event center. Many venues have floor-to-ceiling windows that overlook the lake and the Sierra Nevada mountain range. Its outdoor sun deck off of Olympic House is a standout, offering 2,503 square feet with picture-perfect views all around. 
Lasting Impressions 
These venues are just the tip of the iceberg when it comes to the breadth of California's outdoor event capabilities. The possibilities really are endless in the Golden State when it comes to hosting meetings and events in the fresh air.  
And the outdoor adventures don't have to end there. Attendees in California also have nine national parks at their disposal (that's more than any other state has), each with its own unique draw, from Yosemite's sheer granite cliffs to Death Valley's colorful sandstone canyons. 
In California, attendee comfort can be paired with unforgettable backdrops—that's a surefire way for an event to leave a lasting impression. 
Read Next: How California Cities Are Creating More Inclusive Destinations for Meetings 
This article was produced in collaboration with Visit California.