Central Illinois Sports Venues That Keep Groups on Their Toes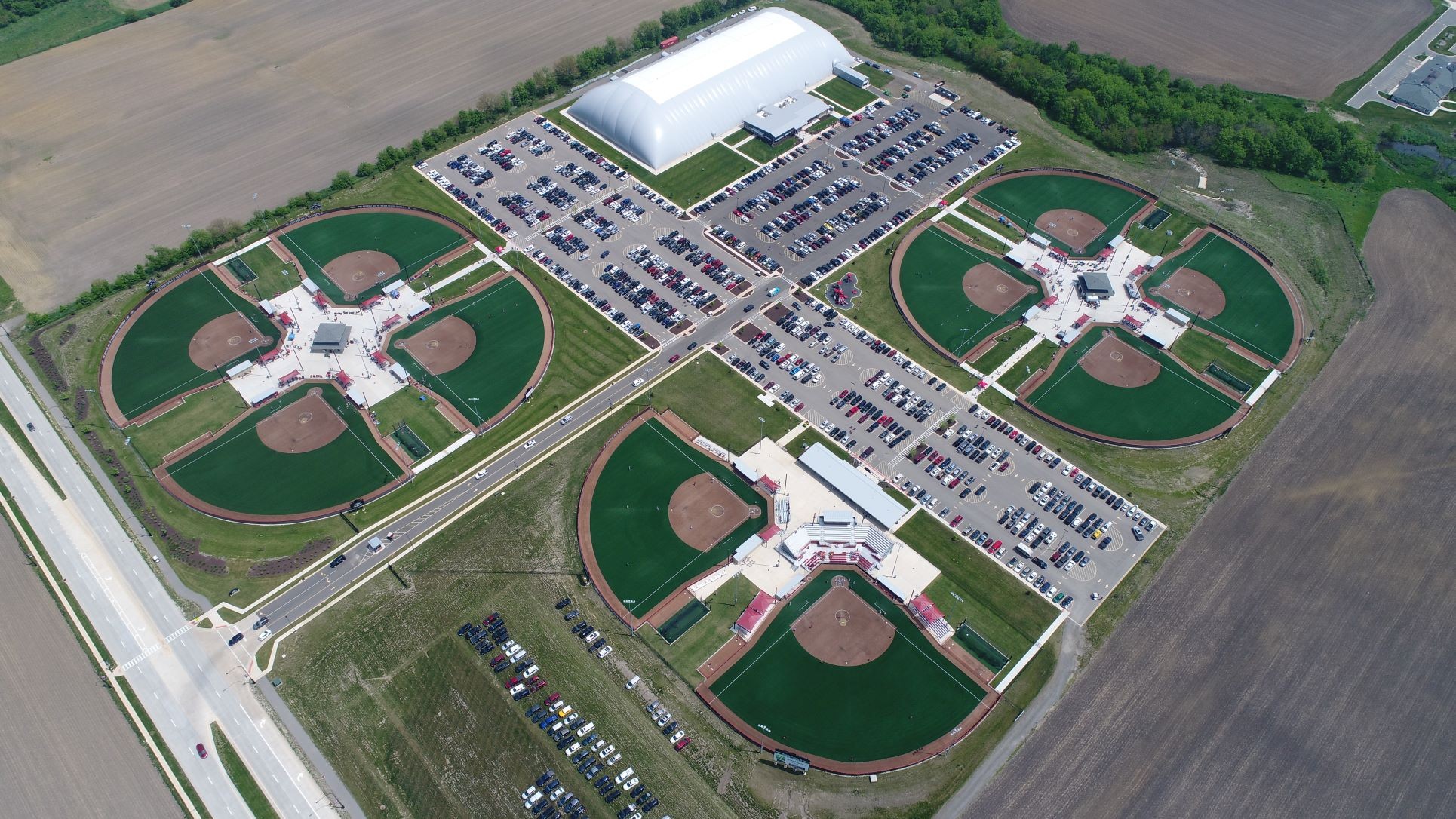 Louisville Slugger Sports Complex in Peoria. Credit: Discover Peoria
It's no secret that the bustling Illinois destination of Chicago boasts massive infrastructure and myriad venues and hotels fit for large groups. But the Windy City's southern neighbors in Central Illinois are more than primed to host meetings, especially for those groups who wish to spread out and get outdoors. 
The locales of Peoria, Springfield and Bloomington-Normal are home to strong sports markets who play host to all kinds of sporting tournaments on local, national and even international levels. This means planners will find no shortage of unique, stimulating venues that get attendees out of the ballroom, whether it's catching a hockey game in Springfield, hitting the batting cages in Peoria or enjoying the spoils of collegiate-grade arenas in the Bloomington-Normal area. 
Below we break down sports-oriented venues in these three Central Illinois destinations.  
Peoria 
Located about 73 miles north of Springfield, Peoria is home to attractions like a historic riverfront district and an 800-acre zoological park. But one of Peoria's strongest assets for groups is the Louisville Slugger Sports Complex, which comprises a 125,000-square-foot dome and 12 synthetic turf sports fields.  
The complex, of course, hosts many events across multiple sports for tournaments and clinics—and is home to the Bradley Braves' collegiate softball team. Non-sporting events are welcome, too, and the expansive space can also accommodate corporate events and tradeshows. Planners can even rent the complex's inflatable batting cages for after-hours fun.  
Nearby are five hotels and the Grand Prairie shopping mall, and Peoria International Airport is a 10-minute drive away.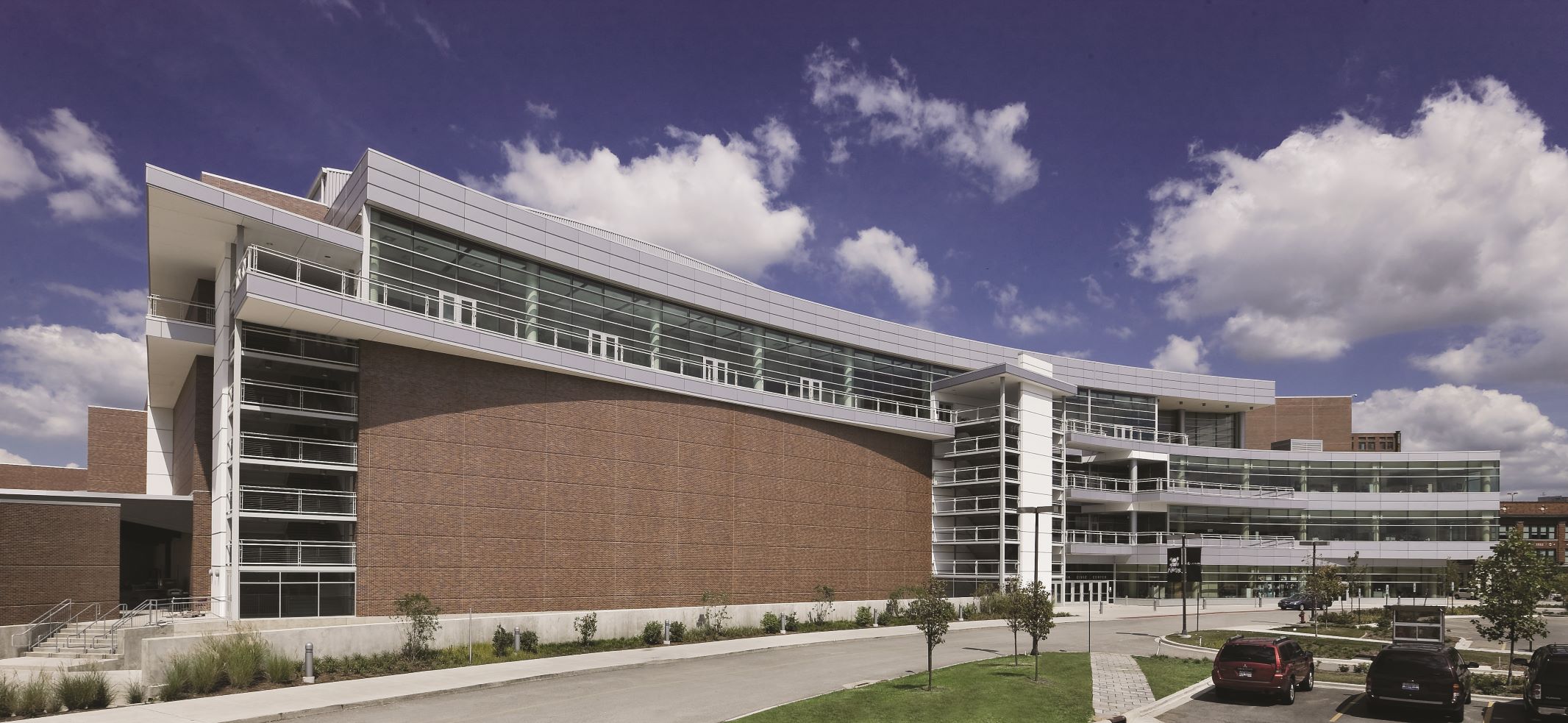 Another top sports venue primed for planners is the Peoria Civic Center, home to semi-professional hockey team the Peoria Rivermen. The multipurpose event facility offers 45,000 square feet of meeting space and 110,000 square feet of exhibit hall space. The center also features a 2,196-seat theater and the Carver Arena, with seating for 11,300.  
Just outside of Peoria, groups can also look to a lacrosse field in Washington and a massive soccer complex in Mossville. All of these spaces proved to be a boon for Peoria, especially during the brunt of the pandemic. 
"I applaud the leadership of the Louisville Slugger Sports Complex, our local and city health departments and the state of Illinois for working to, in a time of uncertainty, facilitate the safe reopening of these sports facilities, particularly in the outdoors," said J.D. Dalfonso, president and CEO of Discover Peoria. "We saw this as a large economic driver in the middle of the pandemic that was critical to our economic needs, but also to those looking to continue to stay healthy and be outdoors." 
The sporting event market itself in Peoria remains strong. This August, the city will welcome the world's largest disc golf tournament, the Ledgestone Open, with 5,500 participants expected. If attendees want to get out and throw some discs themselves, many golf courses in the Peoria area have a disc golf course attached. 
"Our disc golf courses are top-notch and internationally recognized," said Beth Reusch, VP of sales for Discover Peoria. 
Dalfonso added that there have been more discussions locally on ideas and initiatives to expand some of Peoria's current sports venues. 
"I'm very excited for the future of sports tourism and meetings business in Peoria if all of these ideas can come to fruition," he said. "It's exciting to be around the table with such optimistic foresight in expanding and building upon some already great assets." 
Springfield 
Illinois' capital might be best known for its strong connection to historic Route 66 and for its ties to the 16th U.S. president, with the ever-popular Abraham Lincoln Presidential Library and Museum. A sports culture is also alive and well. 
Robin Roberts Stadium is home to Prospect League baseball team the Springfield Lucky Horseshoes, which recently came under new ownership. Corporate outings are certainly doable in the summertime when games are in play at the 5,200-seat stadium. In the wintertime, groups can make their way to the Nelson Center to see the North American Hockey League team the Springfield Jr. Blues play.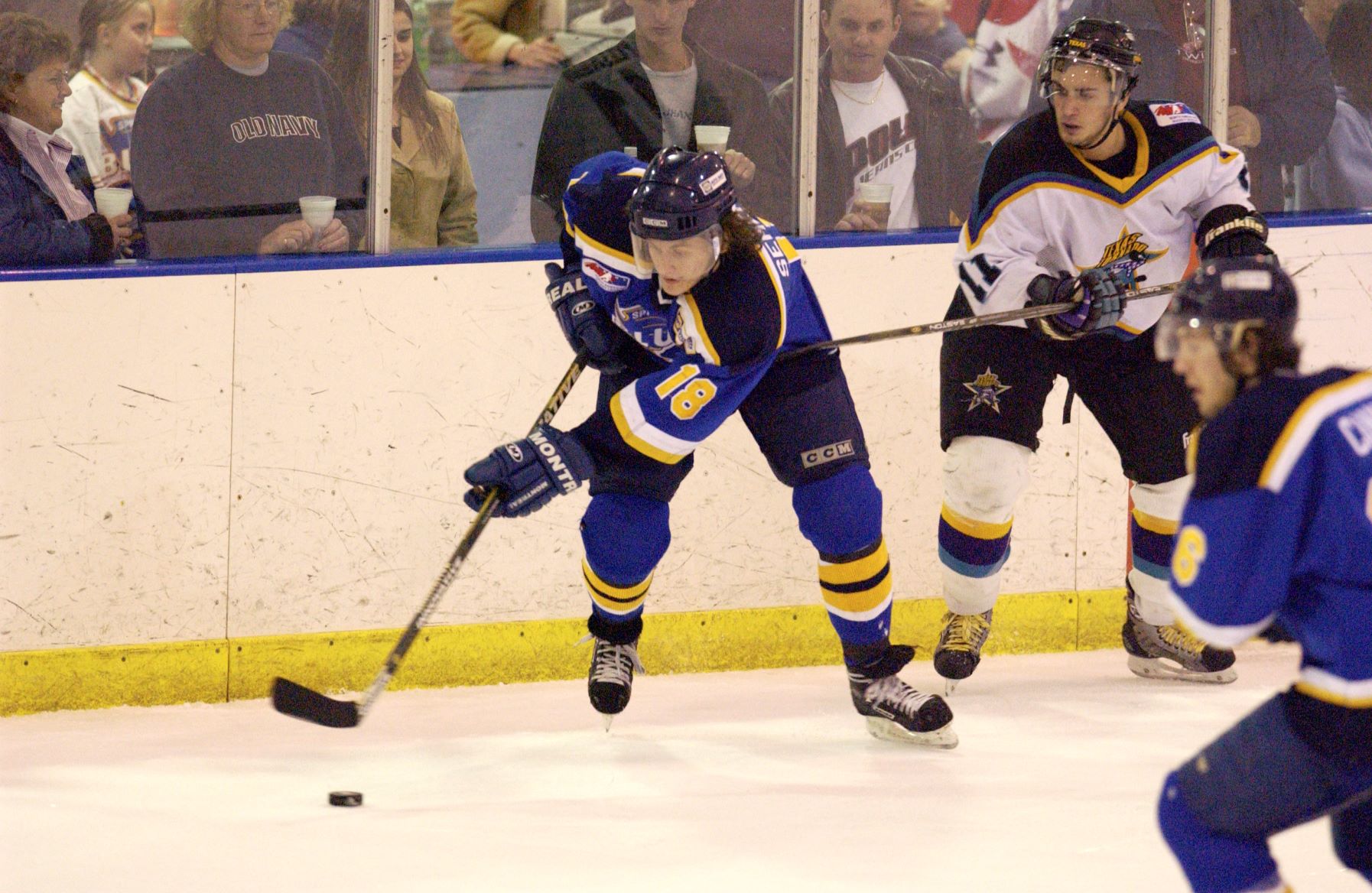 The facility has a space dubbed the Franklin Room that overlooks the rink on one side and leads out to a large balcony and sun deck that overlooks the Nelson Center pool and Lincoln Park on the other. The room can accommodate up to 200 people.    
"Groups can do a pizza party or something more casual there and watch the game," said Terry Truman, sales manager for Visit Springfield. "They do cater and have beer, wine and things along those lines." 
Often host to sporting tournaments for wrestling and cheerleading, Springfield's BOS Center (short for Bank of Springfield) is the largest venue in town. It offers 72,000 square feet of space, with 40,000 column-free in its main arena. Truman said about five years ago, the center underwent a renovation that upgraded all of its meeting spaces. 
Springfield is also home to a 200,000-square-foot Scheels sporting goods store, where meetings and events have been held in the past.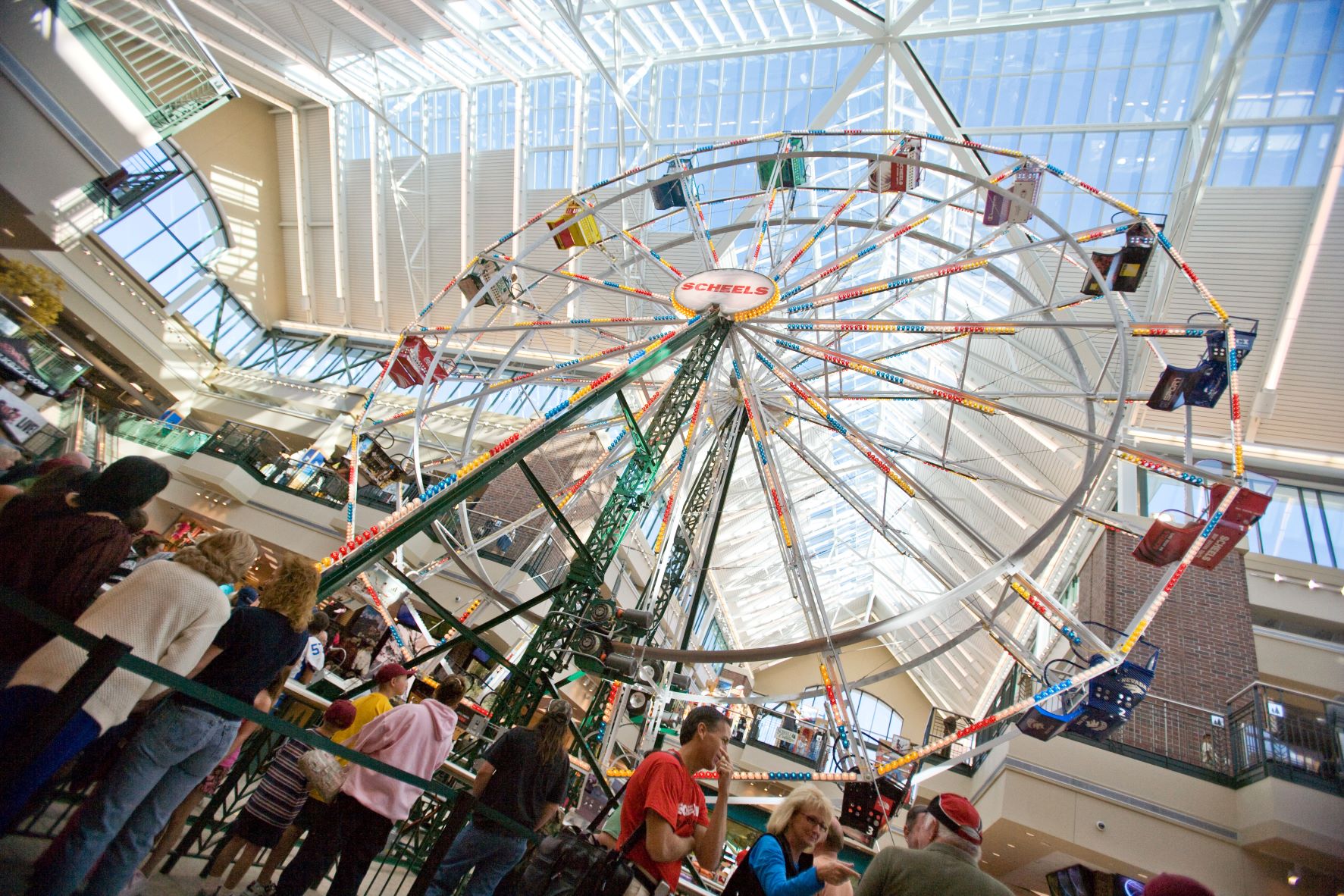 "We had our Illinois Bass Fishing Coaches Association host a meeting there," Truman said. "They took over part of the store and put on a mini tradeshow with vendors and food options. They do cater in there. They also have things like a candy shop and a place that makes fudge. If you're looking for something unique and the people are sports-oriented, that's a great place to host as well." 
Bloomington-Normal 
Just east of both Springfield and Peoria lies the Bloomington-Normal area, home to Illinois State University. On campus in Normal is the 10,500-seat Redbird Arena, the second largest university arena in the state. Although it's popular for basketball and volleyball games and tournaments, the arena has also played host to concerts, craft shows and other non-sporting events.  
Over in Bloomington, planners can look to Grossinger Motors Arena, a state-of-the-art multipurpose recreation and entertainment facility. It's home to the Midway Marauders Indoor Football League and is designed to meet the needs of all types of entertainment, including concerts, tradeshows, conventions and sporting and civic events. The 180,000-square-foot facility has a fixed seating capacity of 7,000 but can seat more than 8,000 for special events.  
Rentable sports facilities can also be found on campus at Illinois Wesleyan University in Bloomington. The area also boasts a bat-and-ball complex, soccer fields, a tennis center and an ice center. 
Connect 
Bloomington-Normal Area CVB | (309) 665-0033  
Discover Peoria | (309) 676-0303  
Visit Springfield | (217) 789-2360 
Read Next: Central Illinois Cities Surprise With an Array of Group Activities