L.A. to Make Travel for Meetings Easier with Transportation Improvements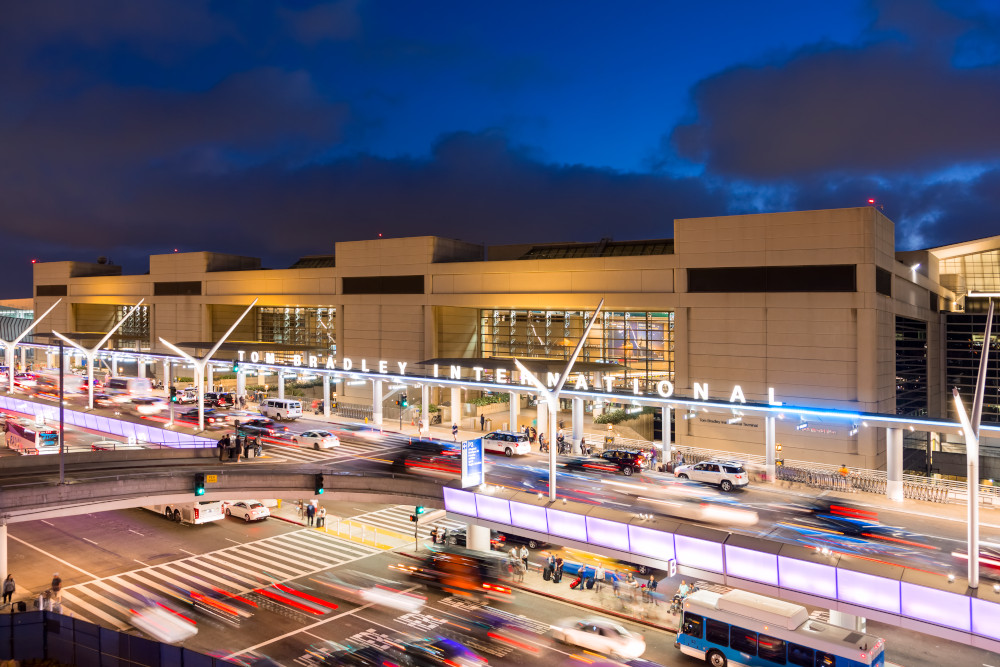 Tom Bradley International Terminal at LAX. Image courtesy of LA Tourism
Los Angeles has long been known as one of the most dynamic cities in the world for meetings and conventions. But with the capacity to host large groups from all over the world, paired with a population of nearly 4 million people, traffic congestion and other travel woes aren't uncommon.
All of that is changing though, thanks to the investment the city is making in its transportation infrastructure. Ahead of some major events coming to town like the 2028 Olympics, improvements and expansions are in progress at both Los Angeles International Airport and the city's Metro system. 
"Los Angeles prides itself on being a world-class destination. We're excited to finally unveil an airport experience and a transportation system that reflects that," said Darren Green, Chief Sales Officer for LA Tourism. "Whether people are coming here for the World Cup or a private meeting, they'll be greeted by a warm welcome at a reimagined LAX and be able to explore the city with greater ease. We know this is a game changer when it comes to combatting the perception that L.A. is too difficult to navigate." 
[Related: How Los Angeles Planned and Executed Super Bowl LVI]
Los Angeles International Airport (LAX)
As one of the busiest airports in the U.S. and one of the main connection hubs to international destinations in Asia and South Pacific, the multibillion-dollar enhancements and expansions in progress at LAX will offer a smoother traveler experience. 
The ongoing modernization to the airport is projected to be completed in 2023. Among the additions is the Automated People Mover train system, which is the centerpiece of the $5.5 billion Landside Access Modernization Program (LAMP). The 2.25-mile electric train system will transport travelers in and out of the Central Terminal Area, connecting them to new offsite parking facilities, regional light rail transportation and the Consolidated Rent-A-Car facility—which are also included in the LAMP plan. The LAMP projects aim to relieve traffic congestion and improve the travel experience.
As recent as 2021, other enhancements to LAX were completed, including:
The New $1.73-billion West Gates addition at Tom Bradley International Terminal (TBIT), featuring 15 aircraft gates as well as a Baggage Optimization Project that will expand capacity for TBIT and the new facility.
The $516.7-million renovation of Terminal 1 by Southwest Airlines features a new check-in area with all-new self-service ticket kiosks, a nine-lane security checkpoint, new area for baggage claim, and new dining and retail options. The renovation also provides seamless connection to Terminal 2 and a future connection to the Automated People Mover train system.
The $573-million renovation of Terminal 7 and Terminal 8 by United Airlines and United Express includes an expanded ticketing lobby, improved security screening checkpoints, enhanced seating with more charging stations, and a new luxe United Club Terminal 7 Lounge. Additional enhancements in Terminal 8 include a new nursing room, upgraded restrooms, pet relief in the concourse and improved customer service center.
The In-Line Baggage Handling and Screening System Program improves and automates the security screening of checked baggage at all LAX terminals and makes travel through LAX safer, faster and more convenient. 
Additional projects include new airport elevators, escalators and walkways; runway safety area improvements, and an expansion of LAXOrderNow.com mobile ordering platform, which enables contactless ordering, payment and pickup from restaurants throughout the LAX terminals.
[Related: Super Bowl LVI and LACC Career Academy Showcase CSR Potential in L.A.]
Additions to L.A.'s Metro System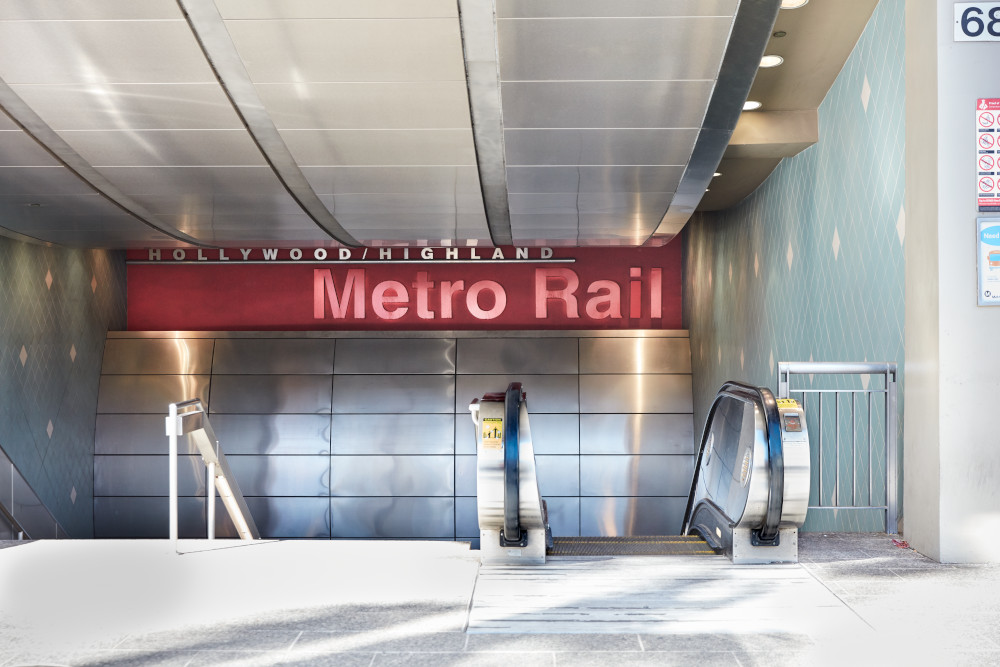 Public transportation is getting easier in L.A. for attendees that want to avoid driving in cars to and from the airport and the city's neighborhoods. L.A.'s extensive Metro system is expanding some of its lines. It's part of Mayor Eric Garcetti's plan to build 28 transit projects by the time the summer Olympics come to town in 2028.
The Metro Purple (D Line) Extension Transit Project expands the rail system to the Westside, adding seven new stations and a speedier way to travel from downtown to the Westside, which is one of the L.A.'s busiest areas. A phased opening of the stations is happening 2024-2027.
Additionally, an improved connection between LAX and the Metro is in progress: The Airport Metro Connector Transit Station (AMC) is a new station that, once in operation, will let riders transfer quickly and easily between LAX and the Metro's network.
Located on the future line under construction known as the Crenshaw/LAX Transit Project, AMC includes a light rail station, bus plaza, bicycle parking, customer service center, passenger pick-up and drop-off area, and direct connection to the future LAX Automated People Mover to provide more options for travelers to get to the airport.
The Crenshaw/LAX Transit Project will serve the Crenshaw District, Inglewood, Westchester and surrounding areas with eight new stations and is expected to open in 2022.
[Plan your trip around L.A. with the Metro Trip Planner]
Easier Than Ever
With these transportation improvements, traveling to and around L.A. is set to be easier and more convenient than ever before—and that includes for any size meeting or convention. Combined with L.A.'s impressive convention core, open-air venues, exciting new developments and more, the future of meetings and events is bright in the City of Angels.
Start planning your next event in Los Angeles.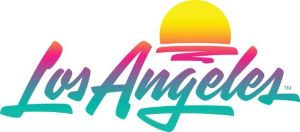 This article was produced in collaboration with LA Tourism