Explore These Unique Florida Neighborhoods After Your Next Meeting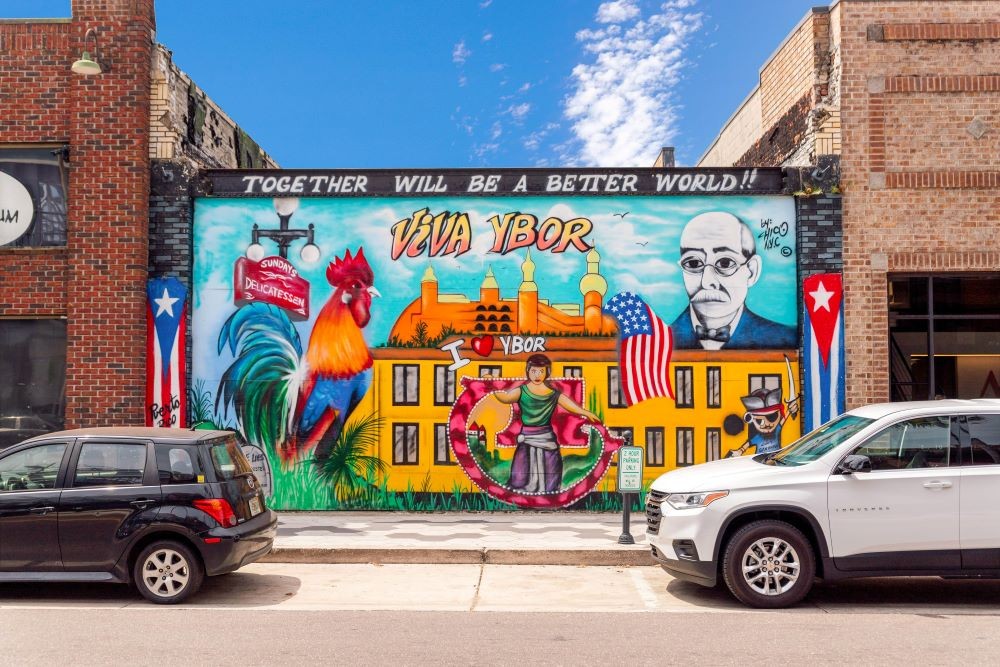 Mural in Ybor City, Tampa
Many meeting professionals come to Florida for a meeting only to realize there is so much more to see beyond the ballroom. Stay a few extra days and you'll see there are many diverse and historically rich neighborhoods throughout the Sunshine State ripe for exploration. 
For example, Miami's Little Havana is familiar to many as the literal landing spot of thousands of Cuban refugees who settled there in the '50s and '60s. Many still reside there today, giving the neighborhood a dynamic cultural flair. But Miami's Little Haiti, historically known as Lemon City, with its plethora of Haitian and other Caribbean immigrants, has added its own unique ambiance with arresting street murals, fresh fruit stands and an Afro-Caribbean vibe.
In Orlando, not far from the convention district, there's Eatonville, incorporated in 1887 and one of the first self-governing all-Black municipalities in the U.S. 
Throughout the state, there are fascinating historical areas offering an abundance of ethnic restaurants, historic museums and meticulously preserved architecture for those who are up for an adventure after the meeting has wrapped.
Lincolnville, St. Augustine 
St. Augustine has earned its top billing because it is said to be the oldest city in the U.S. The residential neighborhood of Lincolnville was established by freedmen after the Civil War and in 1991 was designated as a historic district and listed on the National Register of Historic Places. Guests can learn about Lincolnville's Civil Rights heritage at the Lincolnville Museum and Cultural Center, where the newest exhibit includes Lincolnville Lifeways, which explores the neighborhood in the mid-20th century through the eyes of its residents. The neighborhood was also home to the man who taught Ray Charles, once a student at the local school for the deaf and blind, to read music in braille. 
Tarpon Springs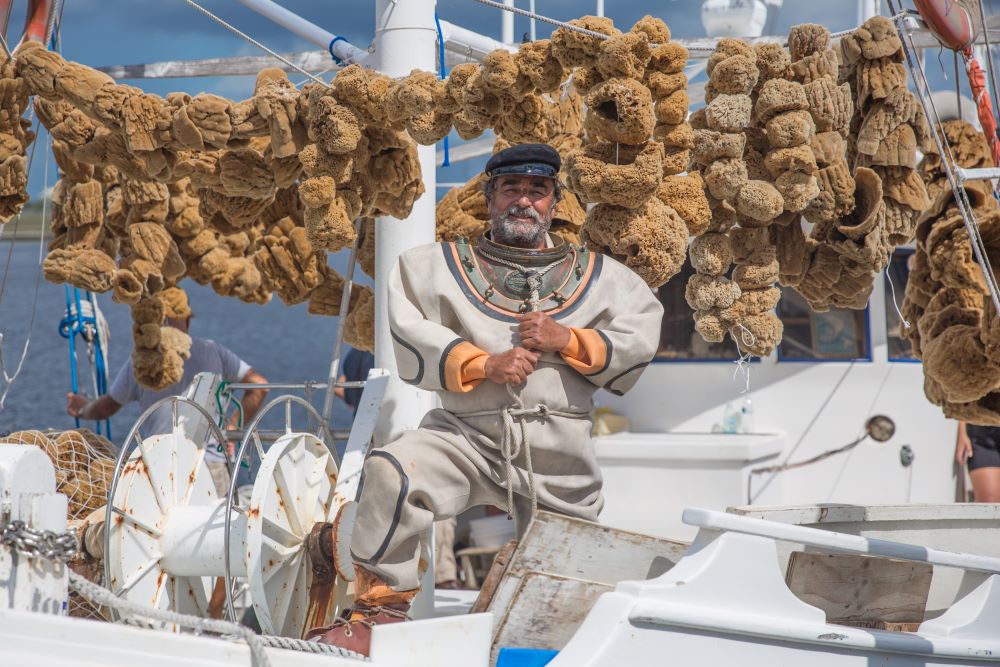 Known as the "sponge capital of the world", Tarpon Springs was named for the fish found in Gulf waters and where Greek immigrants developed the sponge industry and settled. This town on the Gulf of Mexico has the largest Greek American population in the country and is probably the best place in Florida to try souvlaki, or spanakopita, available in many restaurants on the main drag, Dodecanese Boulevard. 
After a scenic boat ride, many visitors like to return to one of 25 restaurants for lunch or a pastry at National Bakery on Athens Street. Opened in 1925, it serves the best baklava and "alligator bread" in the area. 
Ybor City, Tampa
Ybor City, also known as Cigar City, is an area settled by Spanish, Cuban and Italian immigrants. In fact, Columbia Restaurant, one of the most famous restaurants in historic Ybor, was opened by the Gonzmart family in 1905 to accommodate local cigar workers. Today, groups can stroll this historic city, indulge in a Paella a la Valenciana and a pitcher of sangria at Columbia Restaurant to get a taste of what Tampa was like at the turn of the century. An afternoon spent on a Ybor City Historic Walking Tours will reveal tales of how the Mafia controlled Tampa for decades. The new Cuban Pathways exhibit at Tampa Bay History Center will introduce guests to the first refugees who came to the U.S. from Cuba. 
[Related: 6 Meeting Professionals Detail Why They Pick Florida for Events]
Eatonville and Mills 50, Orlando
Not far from the Orange County Convention Center in Orlando, Eatonville Historic District houses the Zora Neal Hurston Museum of Fine Arts, also called The Hurston. Named for famed African American author Zora Neale Hurston (Their Eyes Were Watching God, 1937), who grew up in Eatonville, the museum displays the work of artists of African American descent. Each winter the Zora! Festival offers tours and an expo, and this June, an outdoor festival will feature the music of George Clinton. If all this touring has left you hankering for some shrimp with creamy Cajun grits, step into one of Eatonville's most popular restaurants: Soul Food Fantasy. 
Orlando's Mills 50 neighborhood, also called "Little Vietnam" or "Little Saigon," is full of Asian supermarkets and restaurants serving traditional pho, dim sum and a wide variety of Asian street food. Many of the restaurants are family owned, like Pho 88 and Tako Cheena, a popular spot that delivers extraordinary tacos with a Mexican/Chinese twist. 
Mandarin, Jacksonville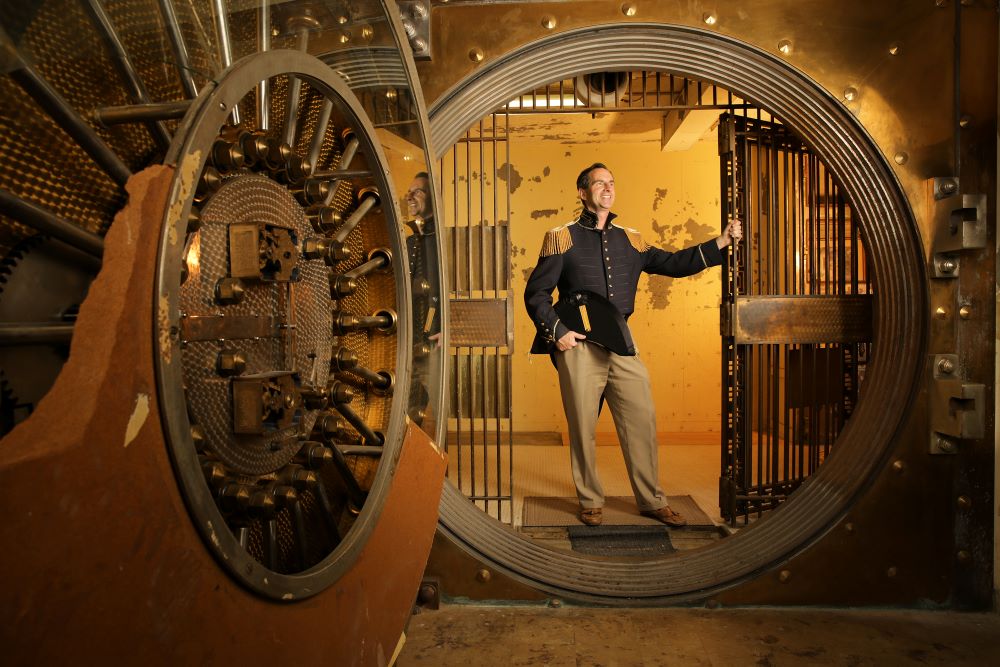 In 1875, Major William Webb purchased 31.2 acres of land on the St. Johns River in the Mandarin section of Jacksonville to grow strawberries, oranges and potatoes. The city later purchased a portion of the land for a historical park, now home to the Mandarin Museum, the St. Joseph's Mission Schoolhouse for African-American Children, and the 1875 Webb Farmhouse, furnished to reflect family life during the late 1890s and early 1900s. For a little regional history and culture, Gary Sass, president of AdLib Luxury Tours & Transportation, has put together a tour where he, dressed as Lewis Zacharias Hogan (1795-1837), celebrates Jacksonville's Bicentennial. Dressed as one of the founders of Jacksonville, Sass educates groups on the story of Jacksonville by leading them through the city's original 20 blocks, pointing out and providing commentary on many historic homes and businesses. 
"I take groups into secret back tunnels from the early 1900s, where banks hid money. There are still safety deposit boxes in the vault. I also like to get into character and really entertain people when I'm leading a tour," Sass said.
Little Haiti, Miami
Little Haiti is said to be the heart and soul of Miami's Haitian community. A walk through the area's Victorian architecture to the funky Caribbean Marketplace is a treat and a marvel. The Marketplace, designed as a replica of Port Au Prince's Iron Market, is a 9,000-square-foot wonderland selling authentic Haitian arts and crafts, food and Haitian music. Libreri Mapou bookstore sells Haitian literature in English and French, and Piman Bouk restaurant serves up Caribbean delights like oxtail stew and rice and beans. 
Delray Beach
Delray Beach is probably not the town you'd expect to see Japan's rich culture, but a visit to Morikami Museum and Japanese Gardens changes that with its traditional Japanese architecture and the authentic tea house with a café and lakeside terraces. The Morikami Collections houses more than 7,000 Japanese art objects and artifacts, the gardens' lakes teem with Koi, and a world-renowned bonsai collection will astound visitors. Morikami Gardens reflects many periods of Japanese garden design and are well worth a stroll.
[Related: Florida Chefs Supply Fresh, Farmed Ingredients for Impressive Group Dining Experiences]
Frenchtown, Tallahassee
Frenchtown is one of the oldest African American neighborhoods in Tallahassee, which began on land set aside for freed slaves after the Civil War. The Soul Voices of Frenchtown Heritage Trail, produced by the John G. Riley Center & Museum, tells the story of the neighborhood through the eyes of its inhabitants, through plaques and audio interviews along the way. Frenchtown was once a hub for Black-owned businesses—many led by women. With the Capitol Theater and the Red Bird Cafe the only entertainment spots in town not segregated, musicians such as Ray Charles, Louis Armstrong and B.B. King performed there. The Red Bird Cafe is gone now, but the neighborhood has added new developments, including B Sharps on Brevard Street, now the place for live jazz. 
Newtown, Sarasota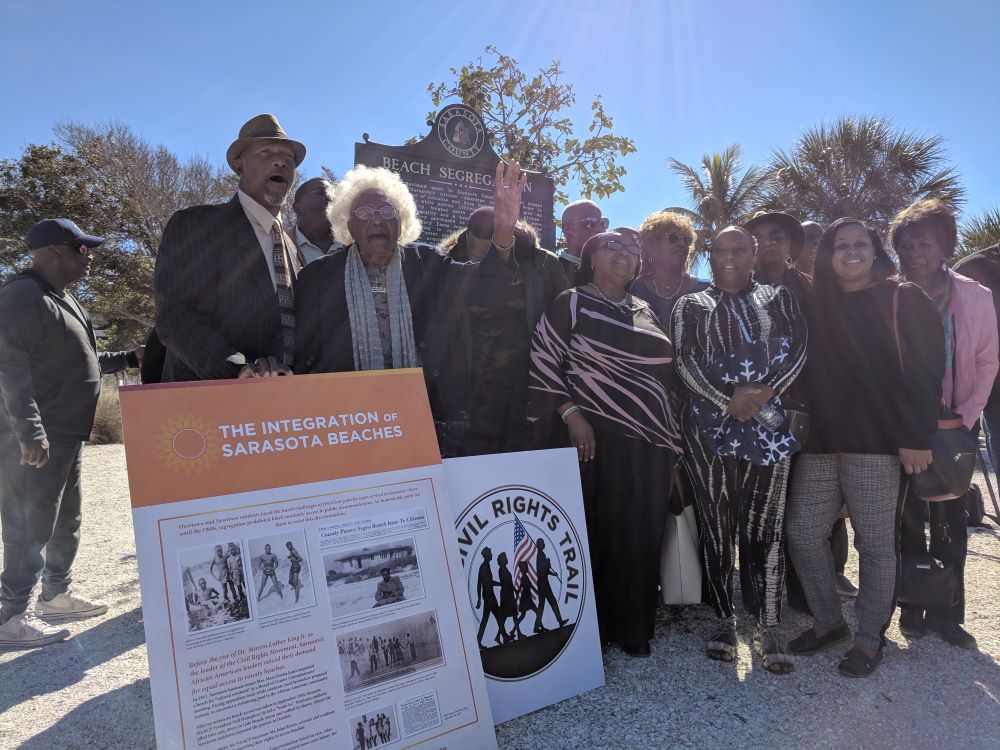 Locals and visitors can experience African American cuisine, art, culture, worship and more in Newtown—a community dating back more than 100 years. 
In the early 1900s, Jim Crow laws segregated Sarasota's African American residents who lived in Overtown, close to downtown; in 1914, they were pressed to move into a subdivision called Newtown. Today, Newtown is bustling with a mix of treasured historic sites and modern yet beloved dining, shopping and art galleries.
The Newtown Heritage Trail features 15 historic markers to honor African American pioneers, from early settlers to activists, who triumphed over oppression. With no shortage of tasty food in the Newtown neighborhood, try Stroke's Seafood, where guests can indulge in shrimp, fish, mussels, crab, served with grits, fried okra, yellow rice and sausages.
Marco Island 
Marco Island Historical Museum explores Southwest Florida's Calusa Indians and is also known for the Key Marco Cat, one of the most important archaeology finds in the U.S. The museum brings the civilization of the Calusa Indians to life through its recreated village scene and other informative displays. Visitors will see the evolution of Marco Island itself: from a fishing village to a pineapple plantation and clam cannery, to the well-established resort town with luxury resorts and picturesque beaches of today. 
Islamorada, Florida Keys
At The Keys History & Discovery Center. located at Islamorada's Islander Resort, visitors can learn about Keys history and its indigenous peoples through permanent exhibits. Guests learn about pirates, wreckers and salvagers, Spanish treasure fleets, the Florida Keys Over-Sea Railway and the Overseas Highway, and examine a model replica of Indian Key as it was in 1840. 
Read the 2022 edition of Meetings Today Florida