Female Chef-Restaurateurs Light Up the Boston Culinary Scene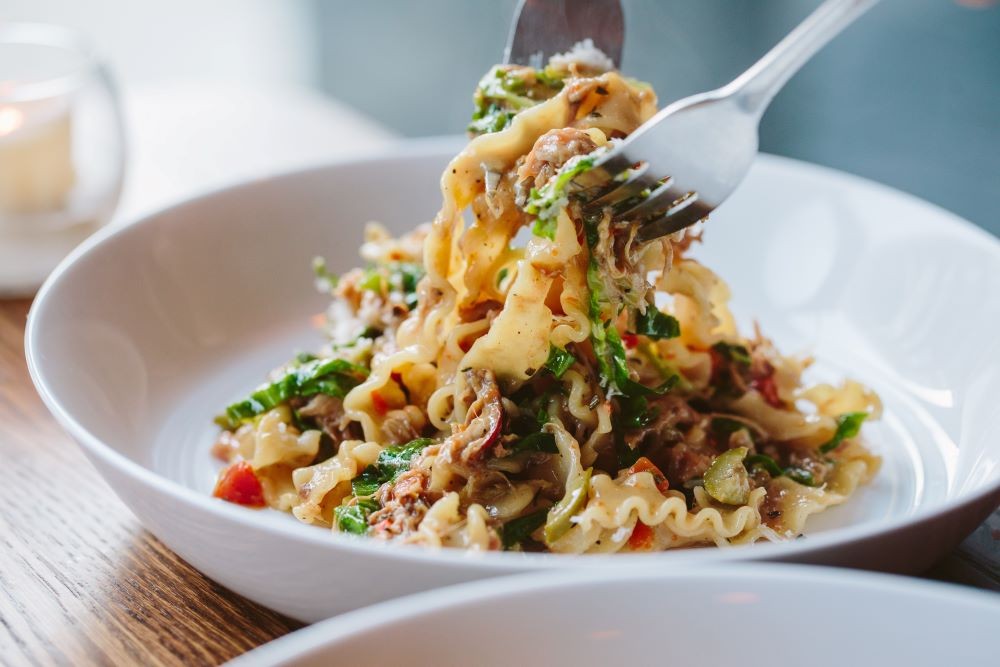 Mafaldini Alla Funghi, from Karen Akunowicz at Fox & The Knife. Credit: Brian Samuels Photography
In the early 90s, I dined next to Julia Child and her party at the former Chez Jean in Cambridge, Massachusetts. Regaling her table with one story after another, the late culinary icon's persona filled the room. The preceding decades had seen Child, who called Cambridge home from 1960 to 2001, hold sway over the transformation of Boston's then unadventurous food scene.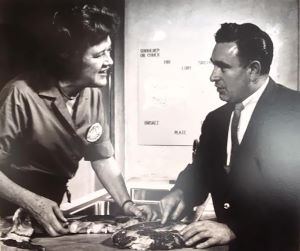 "Julia was a perpetual presence around town and was great at dispensing blessings on people," said Gus Rancatore, co-founder of Cambridge's celebrated Toscanini's Ice Cream.  
Beneficiaries include his friend Merry "Corky" White.  
"I met Julia through the infinite connectivity of Boston," said White, who specializes in food anthropology and Japanese studies as professor of anthropology at Boston University. "During graduate school, I catered events for Harvard's Center for West European Studies. I would call Julia in tears when things went wrong, which was often, and she always saved the day. Humane, generous and brilliant on all levels, she gave a sense of possibility to our aspirational cooking." 
Successive generations of women chef-restaurateurs have since expanded the dimensions of Boston's culinary scene. It is a veritable family tree of success, rooted in Child's lasting influence. 
[Related: The Enduring Enchantment of Salem, Massachusetts]
Salad Days and Love Letters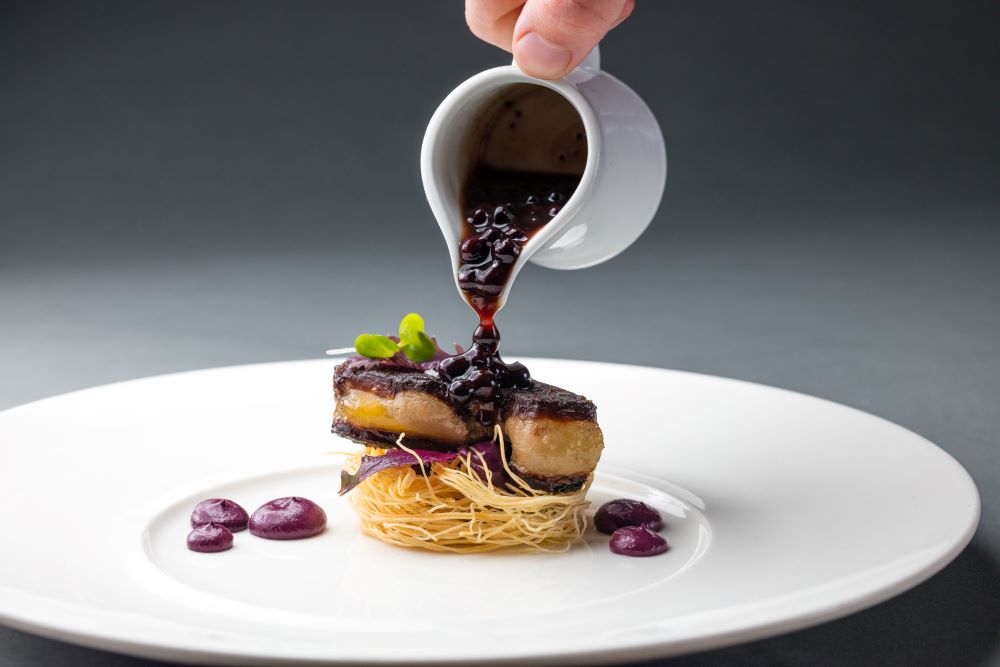 A mentee and lifelong friend of Child's, Lydia Shire broke barriers en route to becoming one of America's most celebrated chefs. In 1971, after starting out as "the salad girl" at former French fine dining temple Maison Robert, Shire hawked her wedding ring to pay for schooling at Le Cordon Bleu in London. Returning to Boston, she became head chef at Maison Robert in 1974.  
Along with stints at The Copley Plaza Hotel and Parker House Hotel, Shire saw out the decade at Harvest. Opened in 1975, this Harvard Square institution was one of Child's favorites. Offering four elegant event venues, the restaurant preserves Table 102 in 'Julia's Corner.' 
Winning the James Beard "Who's Who of Food & Beverage" award in 1984, Shire became the first woman executive chef at the Bostonian, running the hotel's Seasons restaurant in 1985.  
The next year, she became the first woman executive chef to open a Four Seasons property, in Beverly Hills, California. Returning to Hub City, her run of acclaimed restaurants included BIBA ("Back in Boston Again") and old school bastion Locke-Ober, which had actually prohibited women for nearly a century. 
In 2012, she opened Italian-meets-Middle Eastern and Mediterranean Scampo at the arresting Liberty Hotel, where groups can book a 60-seat seasonal outdoor patio and 50-seat private dining room with views of the open kitchen. 
Shire paid it forward by training serial stars such as Beard winner Jody Adams, whose Modern Mediterranean Porto in the Back Bay and Greek-inspired Trade in the Financial District offer versatile indoor and patio space.  
Susan Regis worked with Shire at the Bostonian and at BIBA, where she earned Beard Best Chef Northeast honors. She later earned two consecutive Best Chef Northeast nominations for the former Shepard (now Luce) in Cambridge—which was formerly Chez Jean.  
"To put it bluntly, if it weren't for Julia Child, we wouldn't be here," Regis told Boston Magazine in 2015.  
Shire mentee Amanda Lydon worked at Chez Henri and other renowned kitchens, including legendary UpStairs On the Square from Mary-Catherine Deibel and Deborah Hughes. 
Born and raised in South Boston, Harvest alumnae Barbara Lynch chronicled her tough upbringing in her 2017 memoir Out of Line: A Life of Playing with Fire. At 12, she cooked in the kitchen of her local rectory. At 15, she called Julia Child at home. Child hung up on her. Undaunted, Lynch today is among the world's most influential chefs.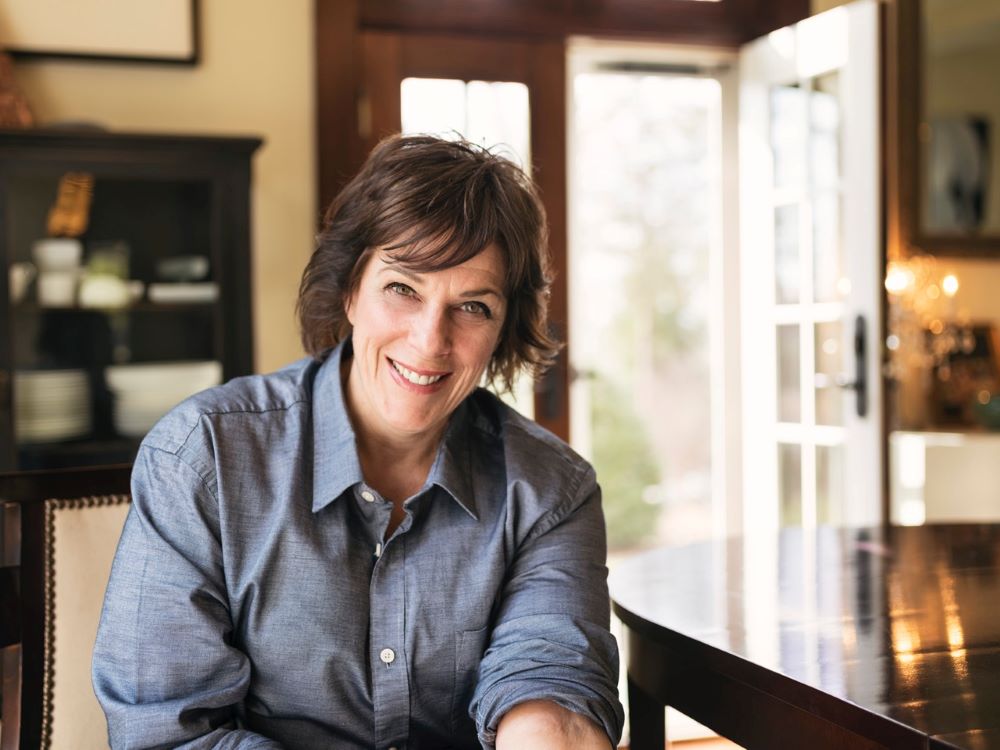 Billed as "Seven Distinct Concepts. One Epic Love Letter to Boston", her seven-restaurant Collective includes perennial AAA Five Diamond- and Forbes Five-Star-winning Menton, which earned Lynch honors as the only female Grand Chef Relais & Châteaux in the U.S. Fine-dining No. 9 Park on Beacon Hill offers a monthly Sunday afternoon cocktail class series. 
Feeding the Dream 
James Beard winner Karen Akunowicz is emblematic of the women chef-owners purposefully perpetuating Child's legacy in Boston.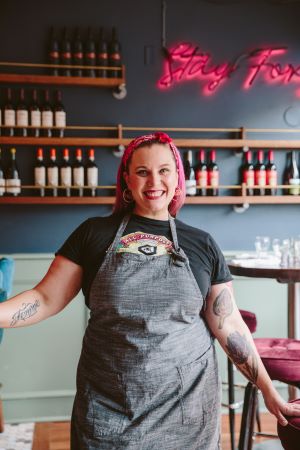 "I definitely think of a female family tree that started with Julia Child," said the New Jersey native, who moved to Boston in 2001 and shifted from social work to professional cooking after working in restaurants to support herself. "Seeing Jody Adams and Barbara Lynch on the cover of Boston Magazine made my goal of opening my own restaurant seem attainable. If you can see it, you can be it." 
In 2008, she spent a year in Modena, Italy, immersing herself in Italian food and culture.  
"Not speaking the language and living alone were pivotal in shaping me as a chef," she said.  
Returning to Boston in 2009, she became sous chef at Middle Eastern-driven Oleana in Cambridge.  
"This branch of the family tree included Beard-winning chef-owner Ana Sortun and Beard-nominated Chef de Cuisine Cassie Piuma, along with wine and beverage stars Theresa Paopao and Lauren Friel. Cassie, for one, went on to open nationally renowned Sarma in Somerville," Akunowicz said. 
In 2011, she joined Myers + Chang. Crediting co-owner Joanne Chang with "helping me further develop as a chef while learning the business side of running a restaurant," Akunowicz capped her seven-year run with Beard Best Chef: Northeast honors in 2018. That same year, she went solo with Fox & the Knife. 
For Akunowicz, who identifies as queer femme, opening her "Italian-inspired neighborhood enoteca" in once notorious South Boston raised some eyebrows. 
Her instinct that "people would come for great food and genuine hospitality" was right on. Updating infamous Southie mobster Whitey Bulger's former hangout Triple O's, Fox & the Knife (Akunowicz is the fox) earned Best New Restaurant recognition from Food & Wine in 2019.  
"My Modena experience continually inspires me," said Akunowicz, whose inventive menu is a "love letter" to Italy's Emilia-Romagna region and whose second Southie restaurant, Bar Volpe, pays homage to Southern Italian cuisine. "You need to feed your own dream before you can feed others." 
"From South Boston to the South End, our neighborhoods are rich with diverse talent and local gems," said Akunowicz, who was closely involved in the creation of the city's ongoing All Inclusive Boston tourism campaign. "The outgrowth of our culinary scene is a great way for groups to discover the city." 
The honor roll keeps scrolling with three-time James Beard Best Chef: Northeast finalist Tiffani Faison, whose Big Heart Hospitality group includes event-capable Orfano in Fenway. Architect Maria Rondeau and her filmmaker husband JuanMa Calderón deliciously spin Peruvian cuisine at their nationally acclaimed Celeste in Somerville. Sofra Cafe is another Oleana group concept in Cambridge, helmed by serial Beard-nominated pastry chef Maura Kilpatrick. 
Julia Child's spirit is strong in Boston. Her patronage of Legal Sea Foods early on set the stage for expansion to 23 event-capable locations from Massachusetts to Virginia. Her favorite butcher's, Savenor's Butcher and Market, a nationally acclaimed Boston institution since 1939, supplies several restaurants in this feature. Look for Child's signature "Bon Appetit" phrase, which she signed in the sidewalk outside the Cambridge location.  
Connect 
Cambridge Office for Tourism 
(617) 441-2884 
Greater Boston CVB 
(617) 536-4100 
Read this next: Greater Boston CVB's Martha Sheridan Shares the Way Forward for Meetings