The Enduring Enchantment of Salem, Massachusetts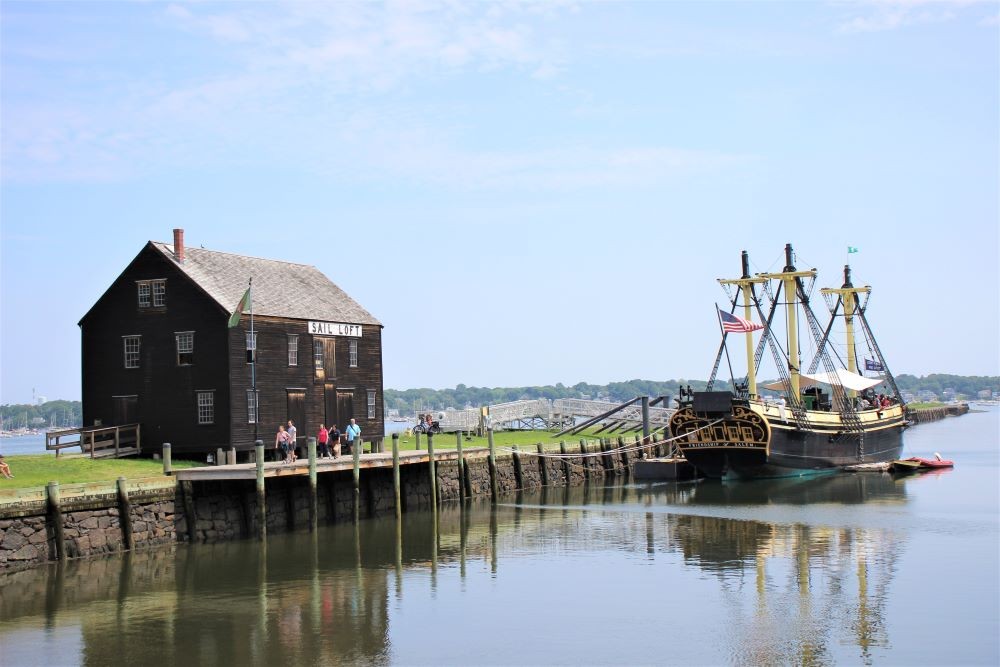 Salem Maritime National Historic Site. Credit: Jeff Heilman
Marketed as North of Boston, the 34 cities and towns of scenic Essex County are primed to host corporate meetings, retreats, social gatherings and group tours with easy access, value-priced accommodations, group-friendly restaurants and abundant off-agenda activities. 
Unfolding a short drive up the coast from Boston and extending to the New Hampshire border, the area, offering 5,000-plus hotel rooms, is especially rich in Massachusetts' founding history and culture. 
"As we like to say, there's a story in every mile in our region," said Nancy Gardella, executive director of the North of Boston CVB.  
Key group coordinates include Gloucester, offering a range of whale-watching and other sea-going excursions; culturally rich Beverly and Salisbury; and bewitching Salem.
Indelible association with Salem's infamous Witch Trials of 1692 informs many of the attractions and tourism branding in this festive, walkable town. With the bronze statue of "Bewitched" actress Elizabeth Montgomery on the Essex Street Pedestrian Mall providing the kitsch, homage is paid at venues such as The Witch House, the only building in town with direct ties to the witch trials. 
Tours of the Witch Dungeon Museum start with an award-winning live performance of a witch trial followed by a descent into the recreated subterranean "Witch Gaol" where the persecuted were held in deplorable conditions. 
Other venues offering guided tours include the top-rated Salem Witch Museum and Witch History Museum, featuring 15 life-size dioramas depicting the stories of 1692. The Old Burying Point/Charter Street Cemetery (1637) features a memorial dedicated by Nobel Laureate Eli Wiesel to the 19 innocent men and women executed during the trails.
[Related: New York State Hospitality Leaders on the Return of Business Events in 2022]
More Unique Salem Venues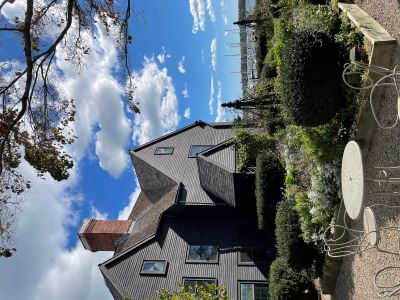 Salem also runs deep in maritime and literary history. Styled after Boston's Freedom Trail, the three loops of
Salem's red-lined Heritage Trail incorporate witch heritage with dozens of historic sites. Exceptional stops include the Salem Maritime National Historic Site, America's first national historic site, dating to 1938 and featuring the Tall Ship Friendship and Custom House where Nathaniel Hawthorne wrote The Scarlet Letter.
Nearby, The House of the Seven Gables, the timber-framed 1668 mansion that inspired Nathaniel Hawthorne's 1851 novel of the same name, forms part of a charming harborside campus that includes Hawthorne's relocated 1750 birthplace. Set amid verdant three-season gardens, rentals include the 300-capacity Seaside Lawn and 50-capacity Hooper-Hathaway House.
With architecture and galleries that impress and captivate at every turn, the Peabody Essex Museum, or PEM, brings world-class, big city art to the Salem scene. Rooted in the 1799 founding of the East India Marine Society and its provision for establishing a "cabinet of natural and artificial curiosities," PEM offers inspiring event spaces such as the 400-capacity Main Atrium and landmark 1824 East India Marine Hall, accommodating up to 300 guests for standing receptions. 
In 1970, episodes of Bewitched were filmed at the historic Hawthorne Hotel. Versatile spaces at this 1925 heirloom include the 300-capacity Ballroom and 100-capacity Sophia's room, named for Nathaniel Hawthorne's wife.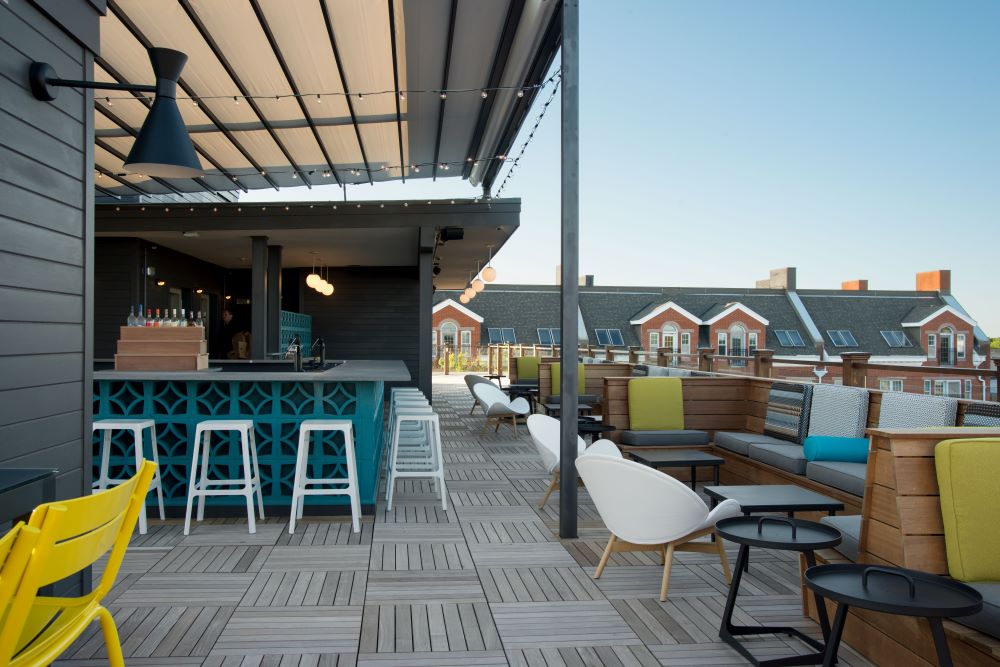 Located on the Essex Street Pedestrian Mall, Hotel Salem is a lively 44-room boutique with standout spaces that include the 50-capacity Roof, the city's only rooftop bar and restaurant, and 180-capacity Cellar.
Read this next: Female Chef-Restaurateurs Light Up the Boston Culinary Scene