8 Objectives to Help Align Your DEI Strategy and Business Needs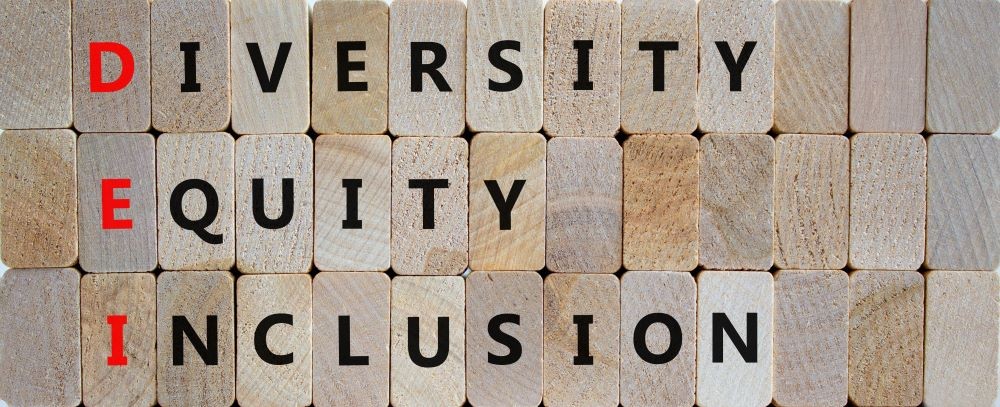 The demand for hospitality, events and tourism companies to take accountability for their social footprint is not solely for the benefit of one group, but for the sustainability of the entire business ecosystem. Aligning DEI (diversity, equity and inclusion) strategy with business needs is indeed a competitive advantage but also more of an innovative imperative that requires interdisciplinary collaboration. 
When a leader has an understanding of their business needs, DEI acts as a micro-scope to ensure that making the business case for diversity is NOT about proving the value of people, it is about measuring the value of programs that ensure people across the workforce thrive.
[Watch Zoe's Free DEI Webinar: The Alignment Conversation: Tools to Help You Align DEI Investments to Business Needs]
Here are eight key objectives to help assist with the alignment of a DEI strategy with your business needs.
1. Assess the Situation
What is the DEI challenge or opportunity that exists in your company? Acknowledge barriers related to diverse representation in leadership, hiring and procurement processes that may be presenting challenges due to operational biases. What really stands out that needs to be addressed first? Hiring practices? Equal opportunities for advancement? Marketing strategy? 
2. Assess the Value of the Opportunity
DEI is not just "doing the right thing" morally. There are concrete, bottom line business advantages to maintaining a healthy corporate environment and also reaching audiences and potential customers you may have missed. DEI presents opportunities that lead to moral, competitive and innovative advantages. It's undeniable that it's the "right thing to do," but it also produces better outcomes and helps organizations develop proactive strategies. 
3. Identify Obvious Obstacles
Operational biases can be challenging to identify if an organization is reliant solely upon internal surveys and their existing client base. Be sure to engage with external stakeholders, former employees and the local community to get diverse perspectives. 
[Related: The Critical Importance of Diversity, Equity and Inclusion in the Meetings and Hospitality Industries]
4. Identify Key Business Measures
Hastily, organizations try to launch an initiative, campaign or program without determining how the outcomes will directly increase, reduce or sustain a key business measure. DEI is an economic driver with tangible and intangible benefits. All problems or opportunities must be tied to metrics that indicate growth and hold leaders accountable.
5. Pinpoint What You Need to Measure
Whether it's heads in beds, butts in seats or program satisfaction, when planners identify the metrics that matter for developing a more diverse, equitable and inclusive workplace with execution procedures that align with their commitment to DEI, they'll be better equipped to invest time, money and resources where needed. 
6. Assess What Knowledge, Skills or Information Are Needed
Similar to any other function that depends on a new application or software, implementation of DEI initiatives, campaigns and programs requires recurring professional development. At a minimum, this training must be prioritized once per quarter. Reading articles or listening to unconscious bias training does not suffice for organizations serious about being strategic.
[Related: The Difference Between DEI Certifications and Certificates of Completion]
7. Respect Different Learning Styles
When determining methods for improving diversity, equity and inclusion, start internally. Organizations must recognize the diverse learning styles that are intersectional to the identities on their team. Beyond our visual characteristics, we communicate, think and perceive differently. Respecting these differences will ensure team buy-in.
8. Ensure Your Commitment Matches Your Capacity
Jumping headfirst into a DEI project can be overwhelming. A proper analysis will divulge many challenges and opportunities for growth. DEI implementation happens in phases that concentrate on no more than 3-5 areas of focus. If your team is overwhelmed due to conflicting tasks and responsibilities, they will fail to prioritize the importance of DEI and default to performative activities that are not measurable or sustainable.
With these eight objectives, my mission is to help leaders reduce the insidious biases that seek to destroy their workplace culture. Armed with the comprehension of how to identify opportunities for growth through a diversity, equity and inclusion lens will allow leaders to make better decisions that benefit a wider audience. 
The journey from insight to implementation varies based on an organization's hierarchical model, size, region, type, etc., but there is no business to which DEI is not a "thing" as long as people are responsible for the production and impacted by what is produced. 
DEI is ubiquitous, a mirror that divulges conflict within yourself, teams and organizations. However, having the alignment conversation will lead to solutions that result in application, impact and ROI. 
The Alignment Conversation is adapted from ROI Methodology in partnership with the ROI Institute, founded by Dr. Patti and Jack Phillips.
Access More Meetings Today DEI Content