Delectable Group Dining Options in Louisiana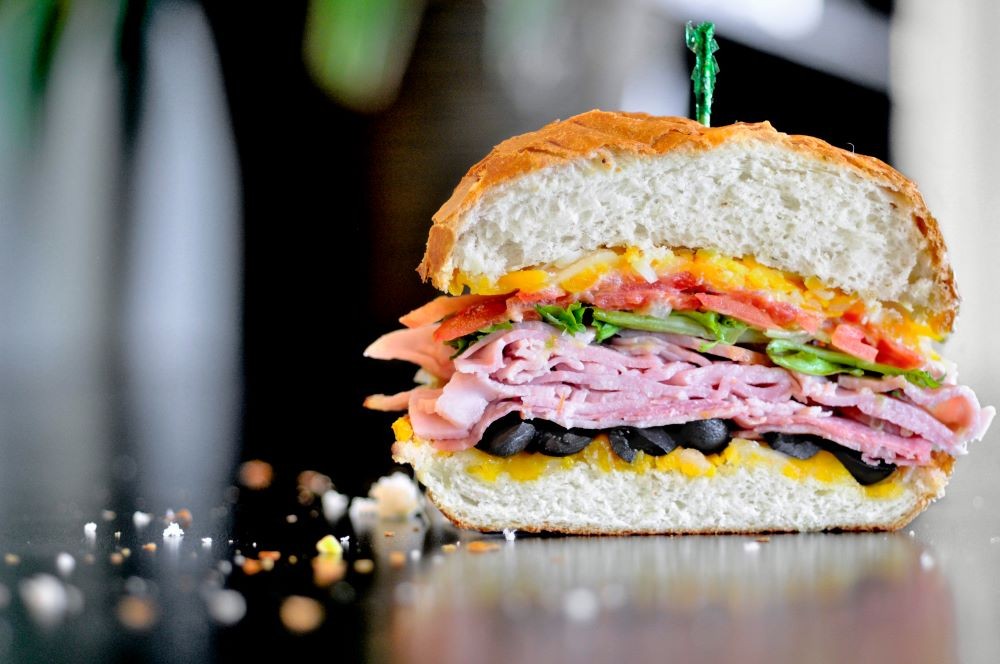 Bistro Byronz sandwich, Baton Rouge. Credit: David Gallent
Culinary versatility is one of Louisiana's biggest attractions. Across the state, influences are drawn from French, Spanish, African, Caribbean cultures and more, giving way to diverse dishes and restaurants that can't be replicated anywhere else. Pair this with unique seasonal food traditions like the king cakes of Mardi Gras and the crawfish boils of spring, and there are nearly endless ways for groups to enjoy memorable F&B experiences in Louisiana. 
Below, we explore some of the best ways to explore the state through food during your next meeting or event. 
New Orleans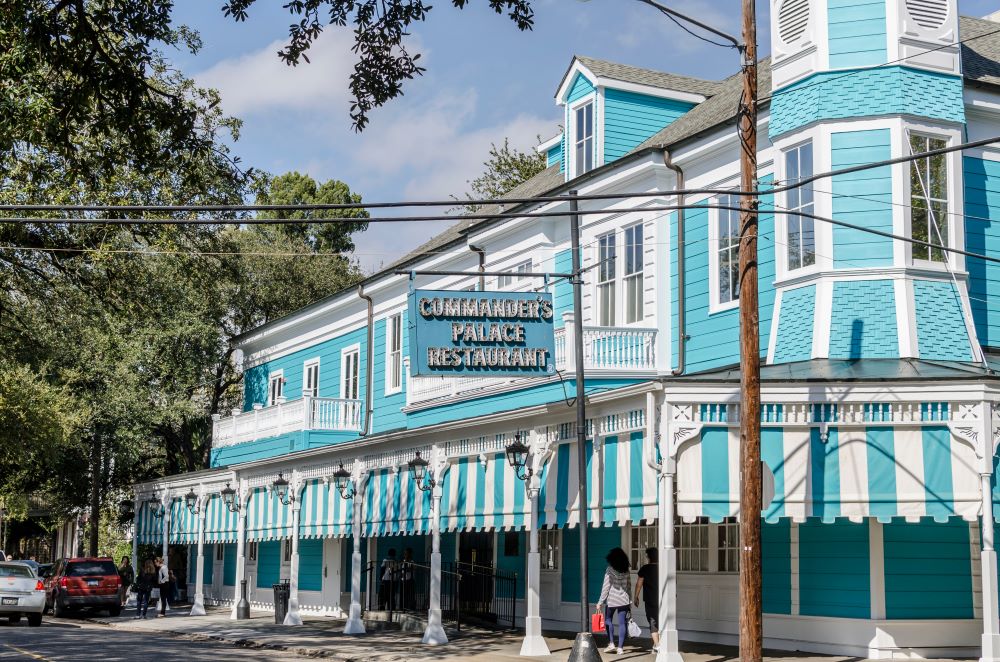 The city of New Orleans is a foodie magnet, home to over 1,000 eateries and the birthplace of iconic dishes like gumbo, po'boy sandwiches and bananas foster, among many others. Just wander around the French Quarter or the Garden District, and stumbling upon a memorable meal is easy.  
For large groups in town for meeting and conventions, there are many restaurants with private dining spaces that can help the whole crew get a taste for authentic New Orleans cuisine. A few recommendations from New Orleans & Company—the city's destination marketing organization—include: 
Commander's Palace: A Garden District landmark since 1893, Commander's Palace serves up award-winning Haute Creole cuisine and has multiple spaces for private dining—from a chef's table and wine room to the back carriage house and courtyard. An in-house party planner is also available to aid with meetings, board room events and more. 
Arnaud's: A trip to Crescent City wouldn't be complete without a meal in the famed French Quarter, and Arnaud's has been a staple for over a century. Featuring live jazz music and 17 private dining rooms complete with crystal chandeliers, antique furniture and more, parties from 12 to 120 can be arranged here with customized menu options. Bonus: It's a short can away from Ernest Morial Convention Center and walkable from many French Quarter hotels. 
Brennan's: From hosting corporate clients like Louisiana Bar Association and Tulane University, Brennan's New Orleans is an ideal spot for private dining, and offers many colorful, unique spaces for groups of 12-160, including a picturesque courtyard. Don't miss the bananas foster, a specialty item at this French Quarter restaurant. 
Muriel's Jackson Square: Located within one of the city's most recognizable landmarks, Muriel's Jackson Square is the place for a quintessential NOLA gathering. In-house planners can help customize an event for groups as large as 800. 
[Related: A Wealth of New Facilities Has New Orleans Primed for Post-Pandemic Meetings]
Jefferson Parish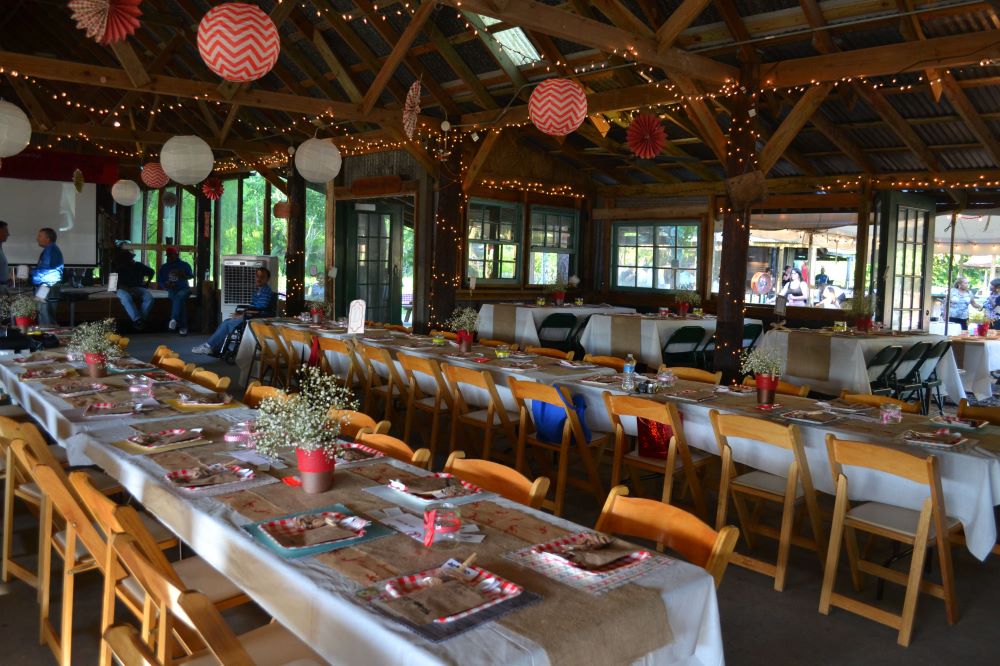 Consisting of suburbs on the east and west bank of the river that wrap around downtown New Orleans—and the home of Louis Armstrong New Orleans International Airport—the Jefferson Parish area offers a wide variety of spaces and food experiences for groups. 
"Lately visitors are looking for not-your-norm dining options," noted Charlene Hale, director of leisure and partner sales for Jefferson CVB. "April is big crawfish season here and rolls into mid-June. That's prime season for us to do outside big boils for people. 
"We have two state parks in our parish and a national park. They've got great hiking trails and we have caterers that can set up anywhere in these parks. It's not really limited, and it's really customizable." 
Some unique venues Hale recommends for big group boils include: 
Bayou Barn: This private event venue right on the bayou can host 10-1,200 guests. Its catering team organizes Cajun Festivals worldwide and is renowned for its made-from-scratch authentic Cajun and Creole menu.  
Jean Lafitte Harbor: This marina is known for its fishing charters and swamp tours, but can also cater outside seafood boils and has a restaurant on a barge that can host parties. 
Jefferson Parish also has an oyster trail for groups to explore, comprised of 20 restaurants that serve Louisiana oysters. "The Louisiana Oyster Trail spans the parish extending from restaurants in the metropolitan areas surrounding Lake Pontchartrain and the Mississippi River all the way to the Gulf of Mexico in Grand Isle," Hale said. 
Baton Rouge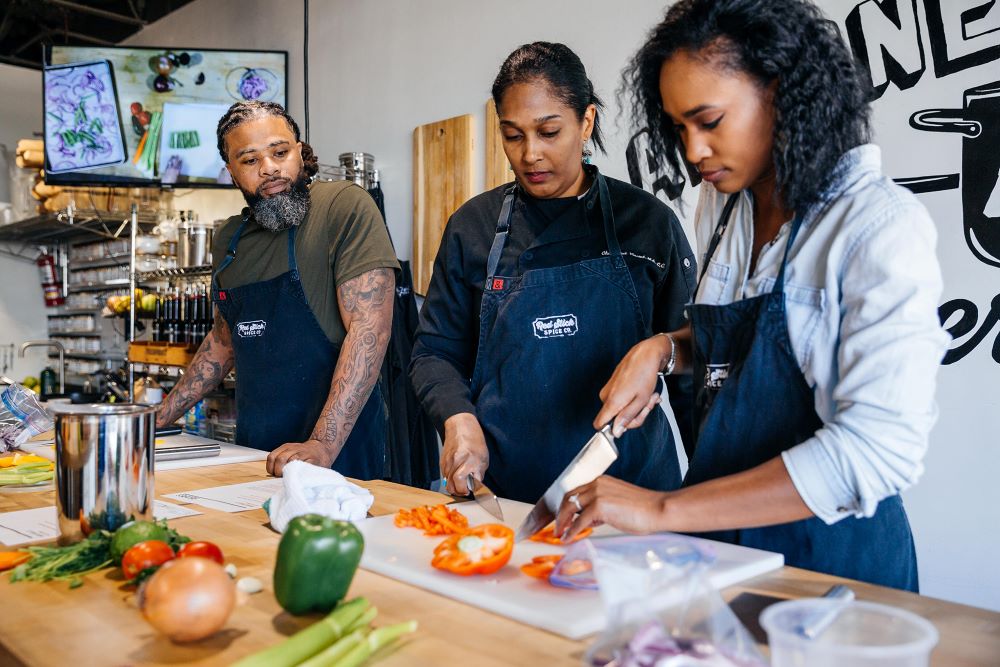 Whether looking to organize a group brunch, dinner dine-around or unique cooking class, Anna Gasperecz, destination experience manager for Visit Baton Rouge, said the state capital has it all. 
Self-described as "a Southern version of the quaint cafes in Paris, with the sophistication and casual flare of New York City bistros, incorporating the flavors, culture and lagniappe of Louisiana," Bistro Byronz is one recommendation from Gasperecz, which has flexible indoor and outdoor space for groups and offers offsite catering services.  
Cooking classes are easy to find in Baton Rouge. "We have Red Stick Spice [with a] just remodeled kitchen," Gasperecz said, noting eight to 12 people can participate, though Red Stick Spice can accommodate 20 if some just want to watch. "Also, Chef Celeste, she does one-on-one cooking classes and she has great catering," Gasperecz added.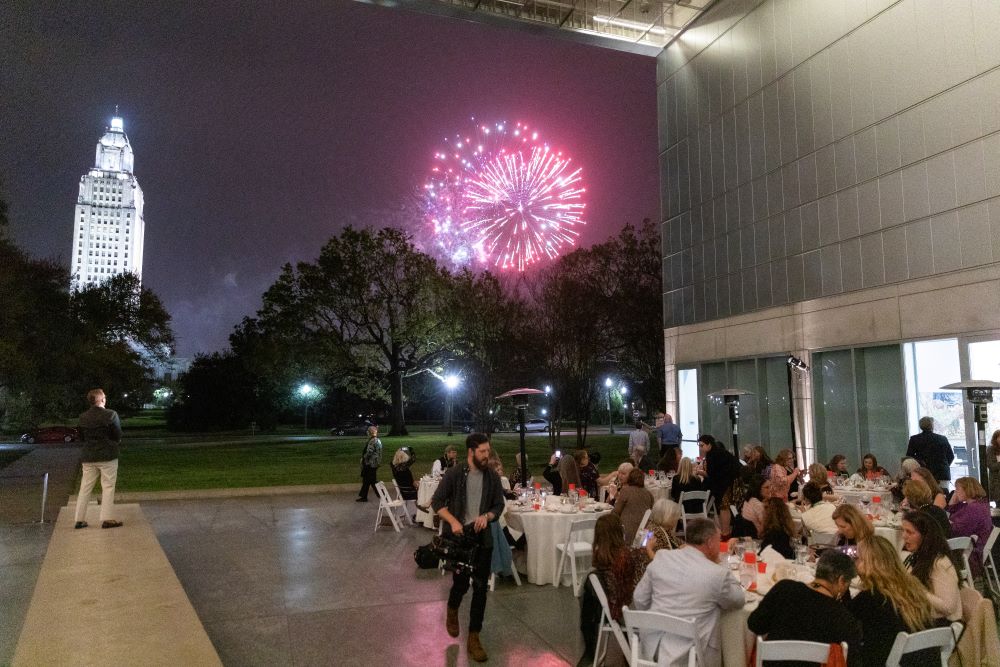 For dinner with a view, Gasperecz recommended a variety of unique offsite venues, including: 
Capitol Park Museum: Groups can dine in the shadow of the State Capitol building at the Capitol Park Museum, which has multiple spaces for private rentals, including the outdoor plaza, which is fully sheltered and can accommodate 300 people seated. No onsite catering is provided, so planners can work with any local licensed caterer. 
Riverview Terrace and Tsunami Rooftop Terrace at the Shaw Center for the Arts: In downtown Baton Rouge, fans of the arts will swoon at Shaw Center's private event space, The Riverview Terrace, which offers sweeping views of the Mississippi River. The combined indoor-outdoor space can host up to 400 for a cocktail-style event, and 300 for a seated dinner. On Shaw Center's rooftop, groups can enjoy sushi and cocktails at Tsunami restaurant, which can also accommodate private parties. 
White Oak Estate and Gardens: Located on 22 acres of lush foliage, gardens and lakes, this elegant venue owned by renowned chef John Folse, is just 20 minutes from downtown Baton Rouge and can host cocktail or meal receptions on the grounds.  
And not to be missed? Gasperecz recommended visitors stop by Café Call before departing Baton Rouge to try their famous beignet fingers, which is a bite-sized take on the New Orleans classic treat. 
[Related: How Baton Rouge Can Give Your Meeting an Authentic Louisiana Experience]
Shreveport-Bossier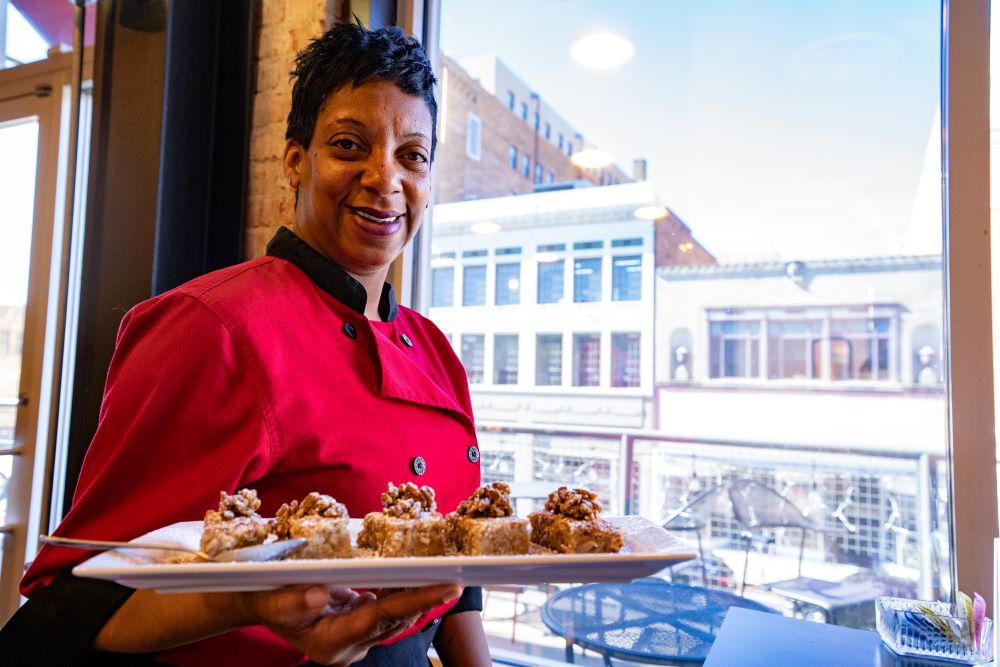 In northwest Louisiana, about 15 minutes from the Texas border on the west and 30 minutes from the Arkansas border on the north, is Shreveport-Bossier, where "the people are charming and the dining is unparalleled mixing the wide-open Texas spirit with the spicy Louisiana Cajun attitude," according to the Shreveport-Bossier Convention and Tourism Bureau. 
The region's primary meeting venue, the Shreveport Convention Center, is conveniently located near many dining options for groups to explore after a day of business. BeauxJax Crafthouse is just a six-minute drive away, for example, and can accommodate groups up to 30 in its back room (except for Friday and Saturday nights).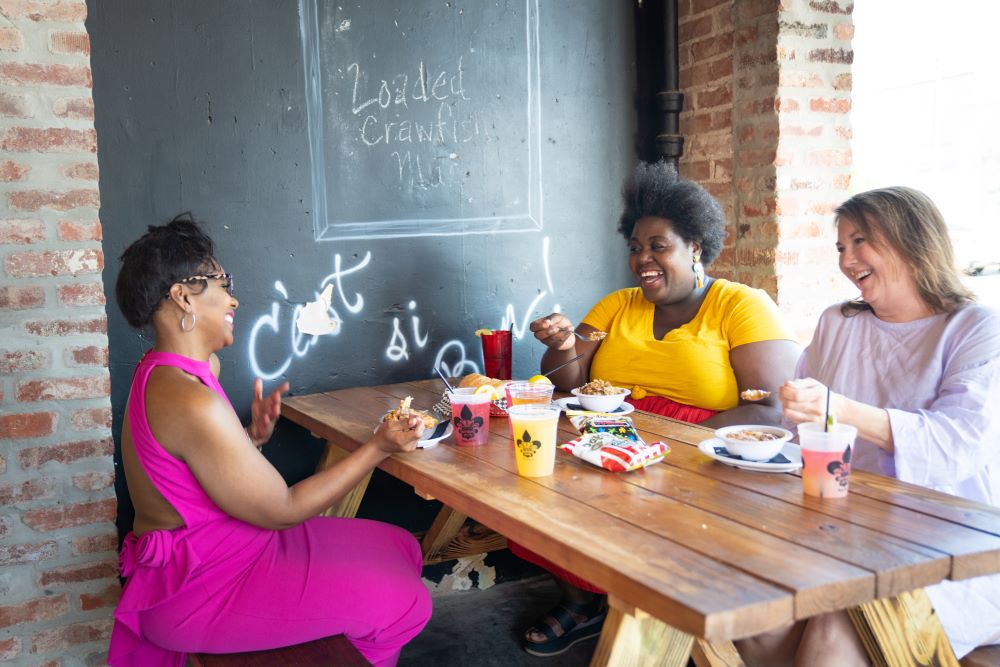 "It's location in the East Bank district is in walking distance from an outdoor music venue, an axe-throwing attraction, a daiquiri bar and two breweries—so lots of activities nearby," noted Jerrica Bennett, PR/digital content manager for the CVB. 
Abby Singer's Bistro is also a quick two-minute drive or easy walk from the convention center.  
"It is attached to the Robinson Film Center— a boutique movie theater that shows specialty movies as well as the latest films. It's located in the middle of downtown Shreveport, making it a walkable distance from bars and other attractions," Bennett said. The restaurant has an event space that can be reserved for 25-108 people and serves iconic Louisiana dishes like seafood gumbo, poboys, chicken and waffles and more. 
Beyond the restaurants, groups can pair good food with unique settings, like at the Shreveport Aquarium, which has indoor and outdoor dining spaces for up to 250 guests. On Fridays and Saturdays, high-end dining partner Fat Calf Brasserie caters meals, led by Louisiana Cookin' Magazine's 2020 Chef to Watch, Chef Anthony Felan, who prepares French-inspired Southern cuisine utilizing locally sourced foods. 
Want to learn how to make one of Louisiana's most iconic foods? Groups can try their hand at a king cake during Mardi Gras season with Lowder Baking Company's cooking classes. In the offseason, groups can make cookies or planners can work with the owners to customize their class. 
Connect
New Orleans & Company
(800) 672-6124
Shreveport-Bossier Convention and Tourist Bureau
(318) 222-9391 
Visit Baton Rouge
(225) 383-1825
Visit Jefferson Parish
(504) 731-7083
Read this next: A Little Something More for Louisiana Meetings Groups