4 Wow-Worthy Offsite Venues in Milwaukee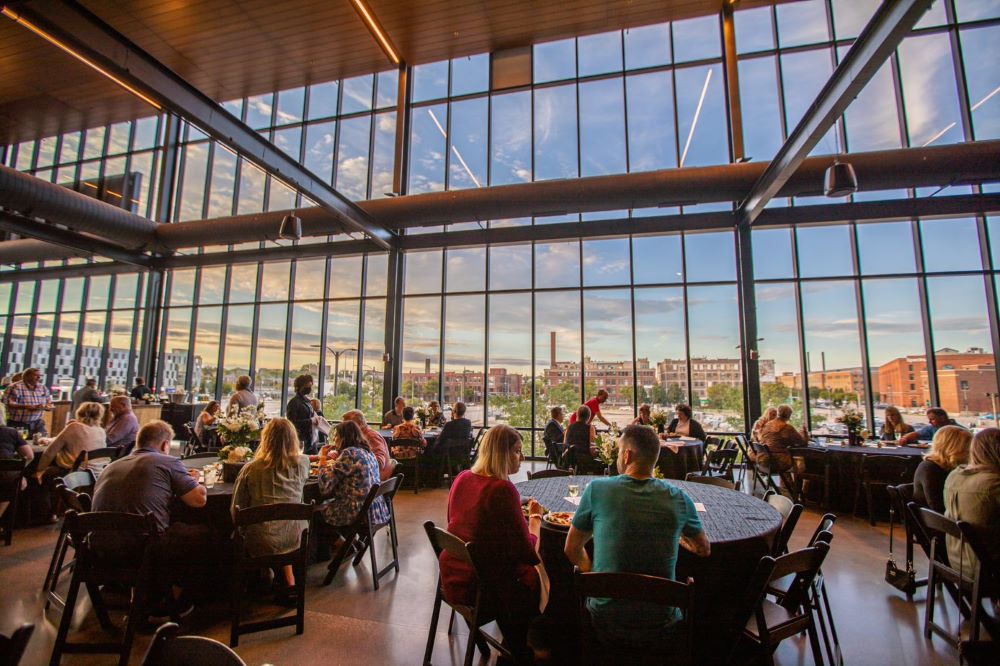 Seated dinner event at GATHER. Photo courtesy of GATHER
There is no shortage of venue choices for memorable meetings and events in Milwaukee. The city is home to many meetings-friendly hotels—the downtown area houses more than 6,200 rooms alone—and is in the midst of an expansion of its premier convention venue, the Wisconsin Center—a $420 million project will bring the facility's total square feet to 445,000, adding 24 meeting rooms, a new fourth-floor ballroom, executive kitchen and more. 
But when planners need to break out of the hotel or convention walls and find a venue that can host a special offsite event for networking sessions, galas, awards dinners or others, they will find that Milwaukee has many hidden gems within easy reach of its conventional venues.
Following are four standout options for offsite events in Milwaukee, and how their various spaces can be used.
Fiserv Forum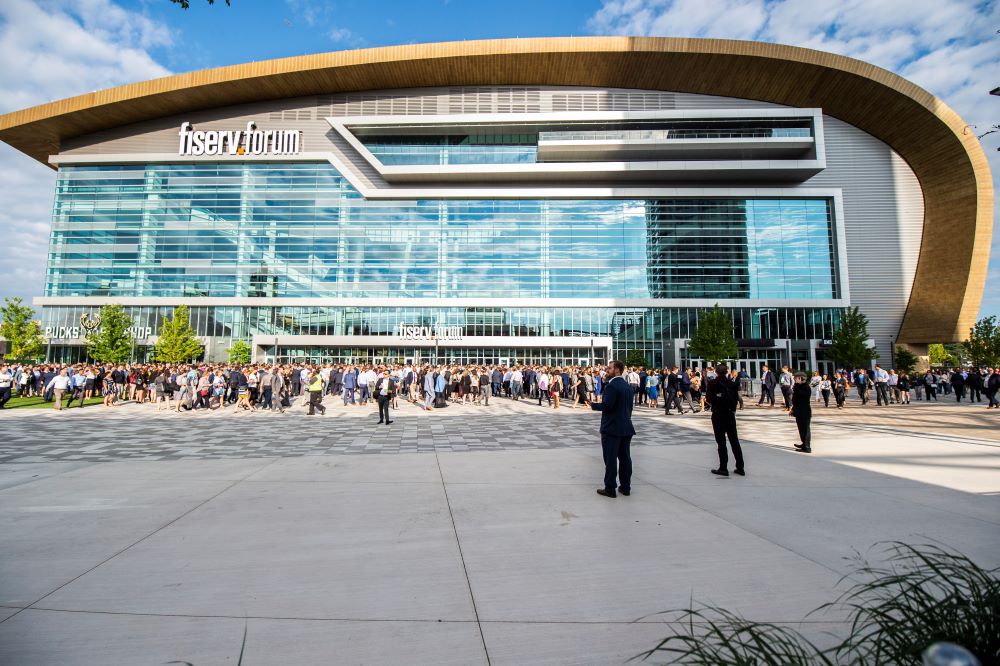 It's likely you've seen images of Fiserv Forum on national TV—notably during the Milwaukee Bucks' 2021 NBA Championship win. Completed in 2018, Fiserv Forum has quickly become one of Milwaukee's most impressive venues and anchors Deer District, which is Milwaukee's newest area for city sports and entertainment. As the district and its venues continue to grow, Fiserv Forum is catching the eyes of meeting planners who are beginning to use it for offsite meetings and special events.
Spaces within the venue that meeting planners can reserve include:
Arena Floor: Tradeshows, concerts, receptions or seated dinner events can all take place on Fiserv Forum's arena floor, which is also home to the largest video screen in the NBA.
North Suite: Floor-to-ceiling windows dominate this suite-level space that's perfect for business meetings or networking receptions of up to 40. A built-in dedicated food and beverage area is also available.
Green Room: Up to 50 can meet in the same space where VIPs gather for Fiserv Forum's touring acts. The room features a fixed, wet bar area, full-sized refrigerator and lounge furniture. 
Boardroom: Specifically designed for business meetings, Fiserv Forum's Boardroom can host up to 12 boardroom-style, or up to 25 for a reception. 
Upper Concourse: In the East Zone, this open space can host up to 600 at rounds and can be used in conjunction with the Coors Light Bar and Panorama Club.
A variety of club rooms are also available for groups, able to host as much as 400. The venue is within walking distance from the Wisconsin Center, making it easy to access for offsite events or after-hours fun.
For groups that want to pair an event with a Bucks game, planners can rent The MECCA Sports Bar & Grill across the plaza, whose namesake harkens back to the arena where the Bucks played for 20 years, including in their heyday in the '70s.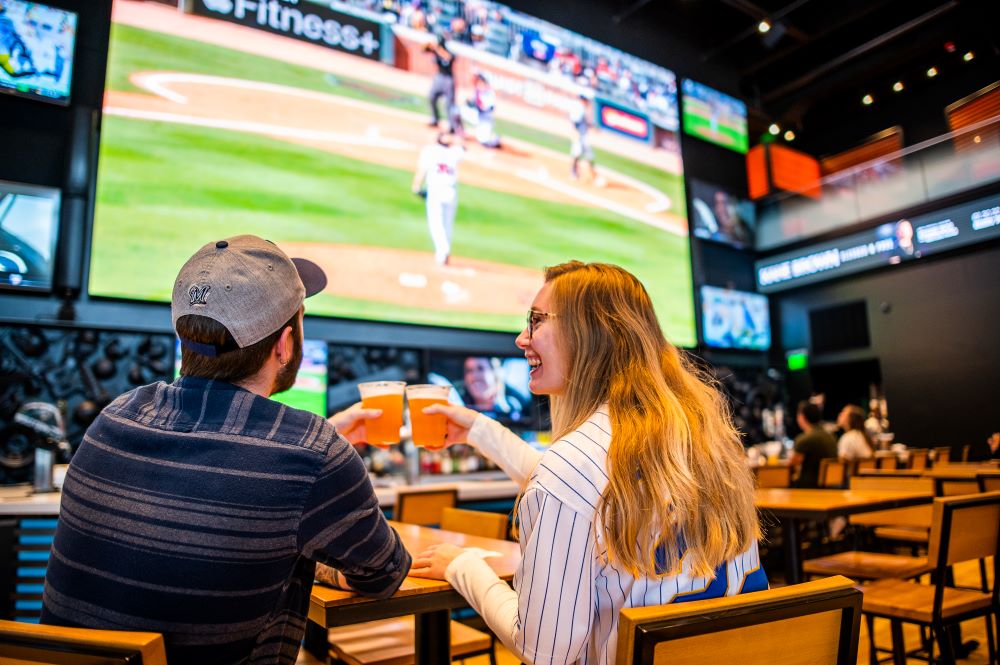 MECCA features a 42-foot-wide Ultra High Definition screen, two fixed bars that serve each of the two floors, garage doors that can open for better ventilation (or close for inclement weather), and private and semi-private event spaces.
"It hosted the inaugural Wisconsin eSports Summit just a few months back, so this is a restaurant that also serves as a great venue spot," said Leslie Johnson, vice president of sales at VISIT Milwaukee.
[Related: 5 Unforgettable Group Food and Beverage Experiences in Milwaukee]
GATHER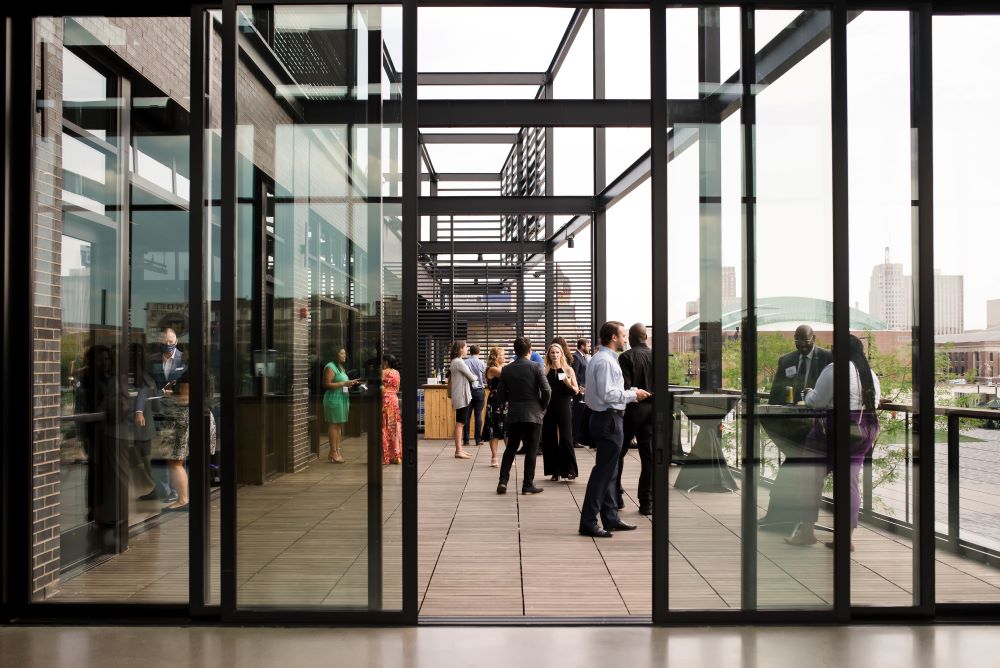 Also located in Deer District, GATHER is an impressive space for offsite meetings. Mikayla Dhein, events sales manager for Milwaukee Bucks Inc., calls the 300-person-capacity venue "an industrial-chic event space." 
"Additionally, sliding glass doors open up to the venue's attached private patio overlooking Fiserv Forum and the plaza," Dhein noted, also adding that the 6,000-square-foot patio is customizable to most event needs.
With cityscape views and flexible indoor/outdoor spaces, a variety of events can utilize GATHER and make it their own. Dhein said the venue has been used in the following ways:
Corporate groups have utilized GATHER for their events to showcase Milwaukee to their clients, as the space overlooks the cityscape. 
With floor-to-ceiling windows, GATHER is an ideal space for all-day seminars. The abundance of natural light can create an environment that helps keep your attendees alert and focused.
GATHER's original warehouse elements blended with modern touches creates a venue perfect for elevated special events from weddings to dinner receptions and more. 
Best Place at Historic Pabst Brewery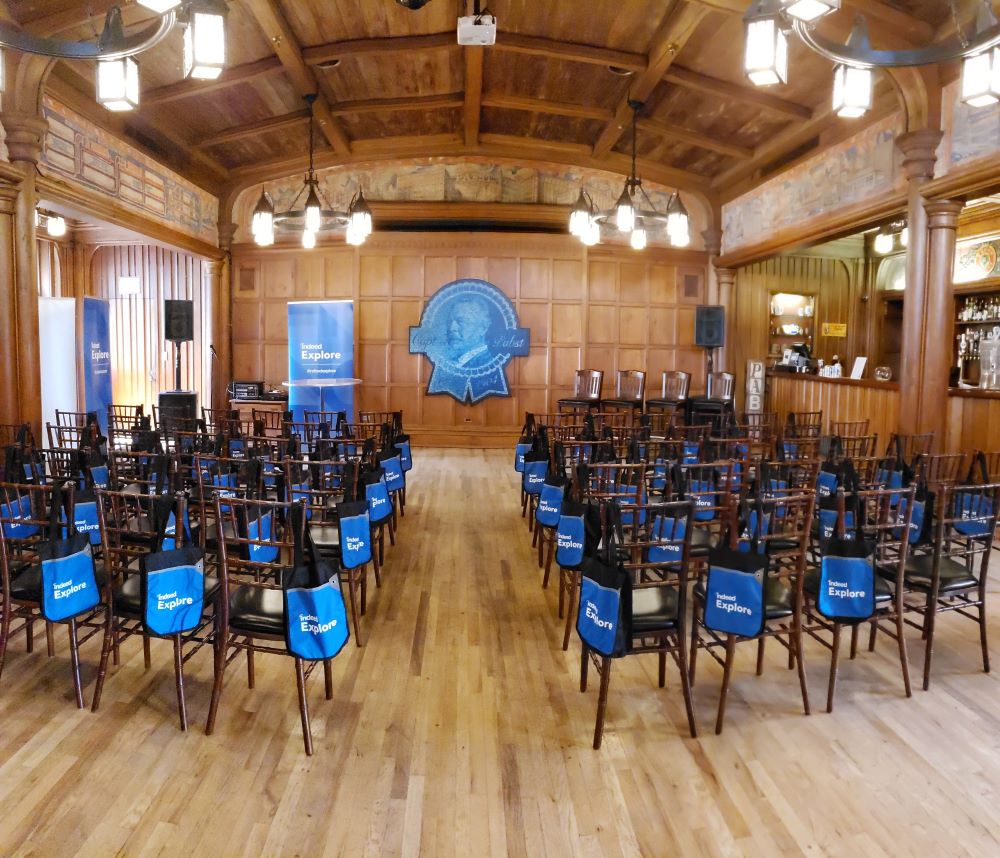 If you walk further from Deer District, you get into the Brewery District, which is the former Pabst Brewery campus. Here, Best Place at Historic Pabst Brewery is one of most unique venues in the city for an event and can bring the area's history and storied German heritage to life.
"It's so magical, memorable and so authentic," said owner Jim Haertel of the venue. "It's no longer a brewery, but it's just as intoxicating."
Pabst Brewing Company was one of Milwaukee's first great brewers, established in 1844 by German immigrant Jacob Best Sr. with guidance of his son Philip Best and Philip's son-in-law Captain Frederick Pabst. The company grew to be America's largest brewer from the late 1800s until 1946. The brewery closed in 1996, leaving behind a campus of buildings rich with history. In 2001, Haertel's offer to purchase Pabst Brewery was accepted. Today, Best Place's spaces have been meticulously restored under his guidance and are now ripe for special events.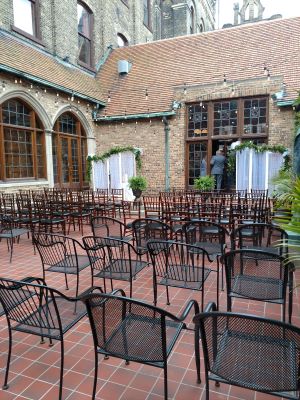 Attendees can learn more about Pabst's past via Best Place's beer history tour, which can accommodate up to 50 people (planners should book group tours in advance).
Rentals within Best Place for private events include the Blue Ribbon Hall (capacity of 150), which is reminiscent of a 17th century German beer hall and the Great Hall (capacity of 250), which is the original corporate headquarters of Pabst Brewing Company and houses the former office of Captain Pabst. Downstairs in the former infirmary now sits a converted speakeasy where attendees can experience a pre-Prohibition-style atmosphere.
The scenic Captain's Courtyard, where a statue of Captain Pabst watches over visitors, can accommodate up to 100 people for outdoor events. Haertel noted that the venue typically hosts corporate events Sunday through Thursday and weddings on the weekends.
"I can't tell you how many times we have been blessed with hearing we were the highlight of [a group's] trip," Haertel added. "Everyone can have your typical contemporary hotel meeting. But when people are smart enough to say, 'we want a unique experience for our people; we want them to feel like they are in Milwaukee or Munich, Germany,' and then you pair it to things unique to Milwaukee like bratwurst and cheese…we can pull that off."
Nō Studios
Founded by Oscar winner and Milwaukee native, John Ridley, Nō Studios is a 40,000-square-foot collaborative workspace comprised of offices, co-working space, a performance stage, screening room, café bar, gallery and rooftop lounge and deck. Situated in the heart of the Brewery District, this venue is built for artists and activists, and works to elevate creatives in the Milwaukee community.
Meeting planners can harness the creativity of this unique venue by hosting a private event in the following spaces:
The Gallery and Café Nō: The first-floor gallery—complete with a performance stage—has hosted gatherings like charity events, house concerts, private party receptions and more. The 4,500-square-foot space can accommodate 100 seated and 150 standing amidst rotating art installations.
Skyline Bar + Lounge: Sweeping city views will impress attendees atop Nō Studios in its glass-enclosed rooftop space with an attached outdoor deck. A café bar is on hand, serving beer, wine and spirits. Up to 100 seated and 150 standing can be accommodated for meetings and events.
John & Terri Ridley Screening Room: Nō Studios' state-of-the-art screening room is the ideal space for presentations and other visual experiences. Video conferencing and TV streaming are also available, and the room can host up to 47 people seated.
Read this next: The Most Exciting New Developments in Milwaukee Right Now
This article was produced in collaboration with VISIT Milwaukee