5 Unforgettable Group Food and Beverage Experiences in Milwaukee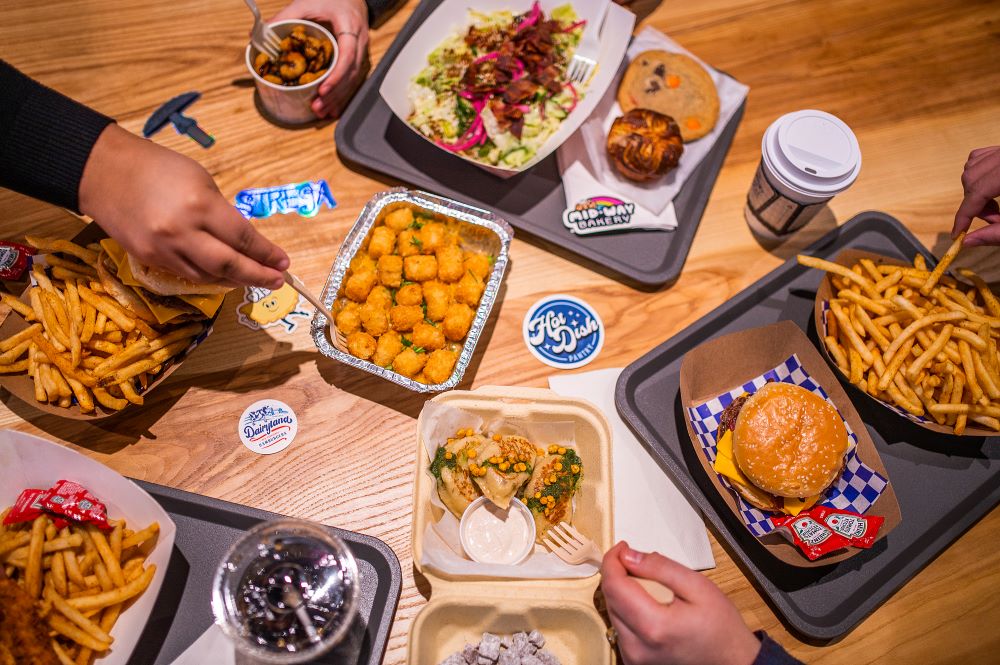 Food from 3rd St. Market Hall. Photo courtesy of VISIT Milwaukee
Brew City, The Dairy State, Cheeseheads. It's no mistake that Wisconsin and its cities' many monikers are associated with food. But the fare in its biggest events destination, Milwaukee, isn't just about beer and cheese (although there is plenty of that!). With more than 170 local restaurants in its downtown area alone, Milwaukee is brimming with delectable food and beverage options for groups convening in the city for meetings and events. 
From the creative meals served by Levy Restaurants at the Wisconsin Center to food halls with diverse vendors, historic brew houses and fine dining at hotel restaurants, we've rounded up a few of the many F&B options in Milwaukee that meeting planners should know about.
Wisconsin Center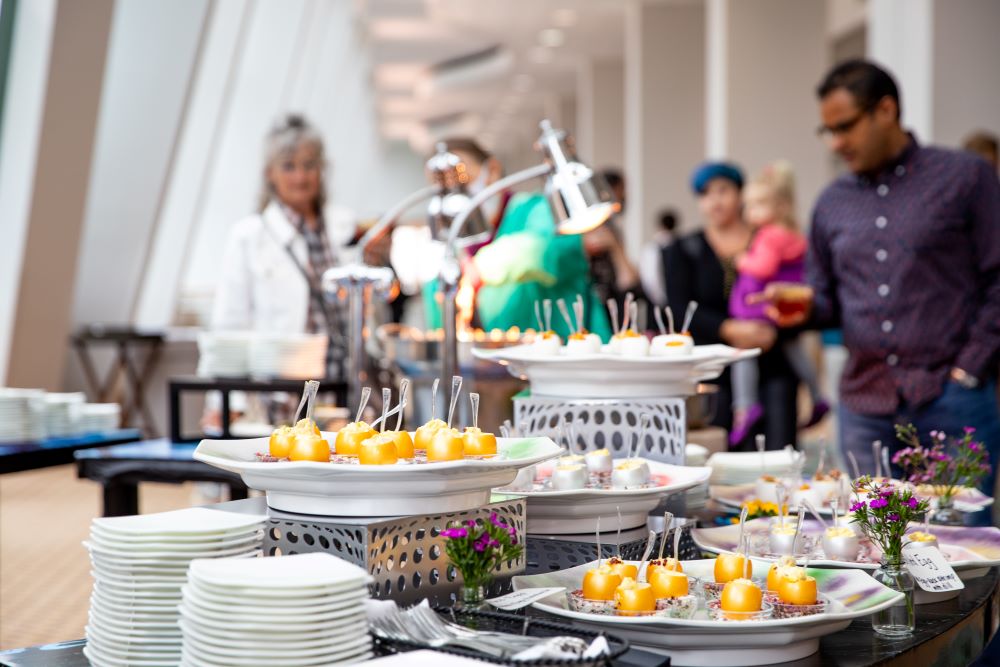 While the Wisconsin Center's game-changing expansion is making headlines, planners should also note that the food and beverage experience at downtown Milwaukee's convention destination is equally exciting. Welcoming its new executive chef Chris Pulling in 2020, Wisconsin Center's partnership with Levy Restaurants promises restaurant-quality meals and service, with a dash of creativity.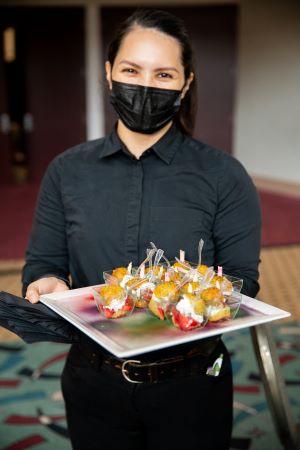 Pulling calls F&B at the Wisconsin Center "unconventionally good."
"We want people to be provided with something they don't expect when they come to the convention center," Pulling said. "Levy Restaurants is a restaurant company first, and we are bringing that restaurant quality to events, whether its sporting events, conventions, expos, etc. We actually are finishing things right before they go into the room."
General Manager Julio Henriquez said that the team at the Wisconsin Center is constantly brainstorming how to bring different food ideas to events, whether it's a riff off of the venue's set menus, or something created from scratch.
"We do have menus for 2022, but we don't necessarily have to use them. Pretty much every event that we serve here is customized," he said.
"A lot of the times we take a vision from the client and then we make it unique; the menus might not be unique but how we present it and prepare it can be more unique than they expect," Pulling added. "Sometimes clients will say, 'we want something Wisconsin-centric, like cheese, beer or cranberry.' It's just taking the client's vision and creating ideas that make it special to them."
Some past examples of such creativity at the Wisconsin Center include:
Fish fry, with a twist: Friday fish fries are popular in Wisconsin, and while "fish and chips," is a simple food idea, Pulling and his team served the meal in small buckets for a fun dinner reception presentation.
Jam jar sweets: For small, grab-and-go desserts, the Wisconsin Center has put treats like monkey bread—traditionally a sweet pull-apart bread—into small jam jars for individual servings.
Cheese curds in a can: A trip to Milwaukee isn't complete without fried cheese curds, but this iconic Wisconsin staple is hard to serve fresh to a crowd. For one event, Pulling's team sealed fried cheese curds in cans and placed them under a heat lamp, for fresh, hot curds on demand.
Kids meals: For the recent Beyond Van Gogh immersive experience reception at the Wisconsin Center, Pulling put a riff on happy meals, putting together kid-friendly meals in paint buckets.
Being with Levy Restaurants for 22 years, Pulling brings a wealth of experience with him to the Wisconsin Center, previously working in cities like Nashville and Boston, and can bring flavors from regions across the country into his F&B creations. 
Bottom line: if you have an idea, the Wisconsin Center's catering team can make it a reality.
[Related: The Most Exciting New Developments in Milwaukee Right Now]
Bottle House 42
Milwaukee's brew culture can be found inside the many unique venues within the Brewery District. In what was once Building 42 on the Pabst Brewing Company campus is now Bottle House 42. This modern restaurant shares its space with Milwaukee Brewing Company and is steps from Deer District. 
Bottle House 42 offers a fun offsite space for group meals and networking, with five gathering spaces: 
Beer Hall: With a glass roof atrium and a living plant wall, the Instagram-worthy Beer Hall can accommodate 100-128 people.
The Venue: Offering views of downtown Milwaukee from its floor-to-ceiling glass windows and garage doors, this space can accommodate cocktail hours or seated dinners, ranging from 180-270, depending on the seating plan. A media wall is also available. 
The Beer Garden: Available for groups of larger than 200 upon request, the versatile outdoor Beer Garden promises team bonding with a selection of lawn games and picnic-style seating.
The Rooftop: With elevated views of Milwaukee and a full bar, groups ranging from 80-180 can buy out Bottle House 42's rooftop space.
The Front Dining Room: Seated dinners for 75 or cocktail hours for 100 can take place in the restaurant's front dining room, which has a garage door that can be opened during nice bouts of weather, and a barrel wall that nods to the building's history.
Attendees will enjoy elevated pub bites to pair with Milwaukee Brewing Company suds like poutine, smash burgers, chicken wings and more. 
"We have a pretty approachable menu and it's very budget friendly, but we do like to think outside of the box," added Becky Machi, the venue's director of sales and events. "We've done surf and turf stations, fish and chips stations or upscale pulled pork taco stations with margarita pairings. We can show people that we are more than beer and cheese."
3rd St. Market Hall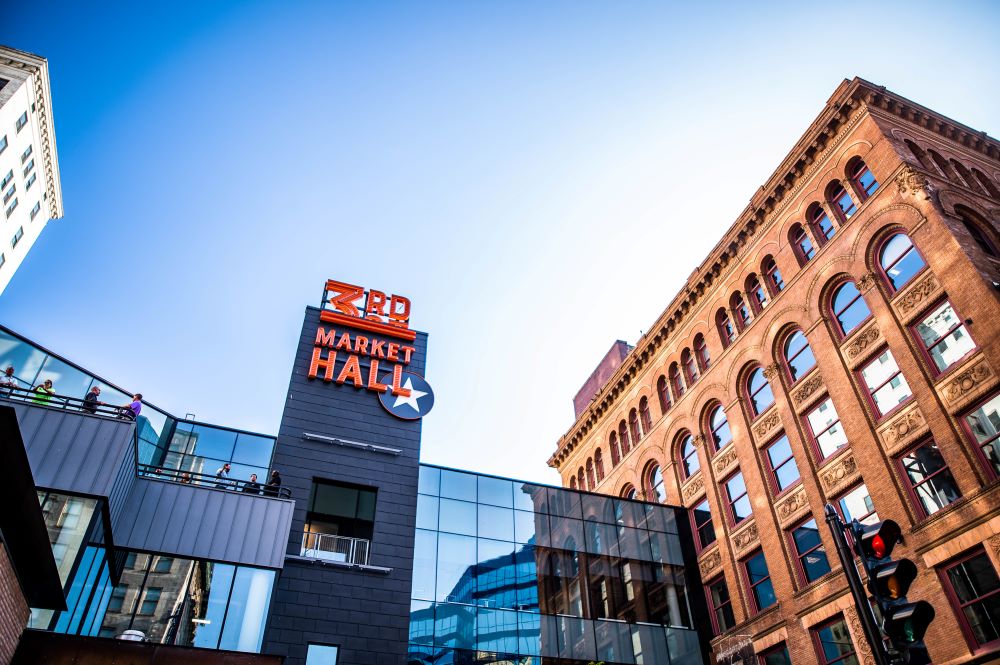 Just half a block from the Wisconsin Center in the epicenter of downtown is Milwaukee's newest food hall, 3rd St. Market Hall, which opened at the beginning of 2022. Housed in the former Grand Avenue Mall building, this communal social food space is home to 14 vendors and counting. 
Attendees in town can sample Wisconsin classics like old fashioned frozen custard and burgers from Dairyland and twists on Midwestern fare at Hot Dish Pantry, or try global dishes from Kawa Ramen, Middle East Side and others.
Local beers and unique cocktails can be sampled at 3rd St. Market Bar, which anchors the venue. Additional after-hours activities are onsite too, offering networking and teambuilding opportunities. Visitors can try their hand at the Topgolf Swing Suite; play retro video games in the Gaming Lounge; engage in friendly competition playing yard games at The Turf or shuffleboard; or take a stroll through the Selfie Museum from the Milwaukee Institute of Art & Design, which has 27 unique photo installations and opportunities for photo shoots or private gatherings.  
Milwaukee ChopHouse
The Hilton Milwaukee City Center is connected by skywalk to the Wisconsin Center and offers 729 guest rooms and more than 28,000 square feet of its own meeting space. The 1927 Art Deco hotel also houses Milwaukee ChopHouse, which is an ideal dining option for groups that want to stay on property.
Milwaukee ChopHouse is a contemporary steakhouse that sources its meats from Midwest farms, flies its seafood in fresh, sources its produce locally and pairs its plates with an impressive wine list. Private dining rooms are available at the restaurant accommodating 12-50 people, and catering services are also available for meetings and events in house.
Mader's Restaurant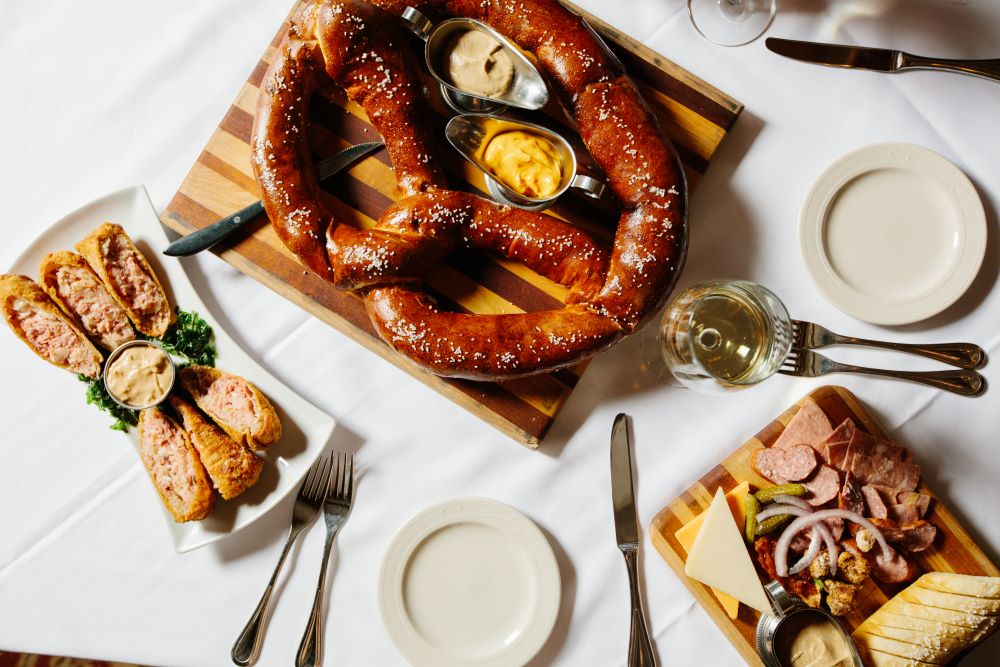 Milwaukee has a rich German heritage, which is on display in the Old World Third Street Entertainment District, complete with cobblestone streets and many bars and restaurants. The neighborhood is adjacent to Deer District, making it easy to access for groups in town for events at Fiserv Forum.
Here, planners can book a private dining experience at Mader's Restaurant, one of the most popular German restaurants in town that has been family owned for over 120 years. Mader's has served more U.S. presidents than all other Wisconsin restaurants combined, according to the restaurant's website, including Ronald Reagan and John F. Kennedy. Celebrity diners have included John Wayne, ZZ Top, Frank Sinatra, Alicia Keys, Audrey Hepburn, Stevie Wonder and more.
Attendees can try traditional Bavarian fare like spaetzle, Bavarian Weisswurst and pretzel, Wiener schnitzel and much more. The restaurant's in-house catering service can accommodate groups of 10-330 and has two private dining spaces available. 
Read this next: 4 Wow-Worthy Offsite Venues in Milwaukee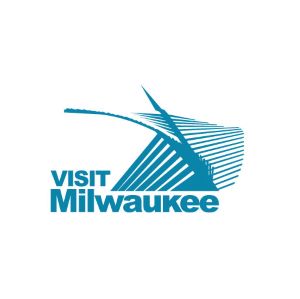 This article was produced in partnership with VISIT Milwaukee