Family-Friendly Activities in Missouri to Enjoy Pre- or Post-Meeting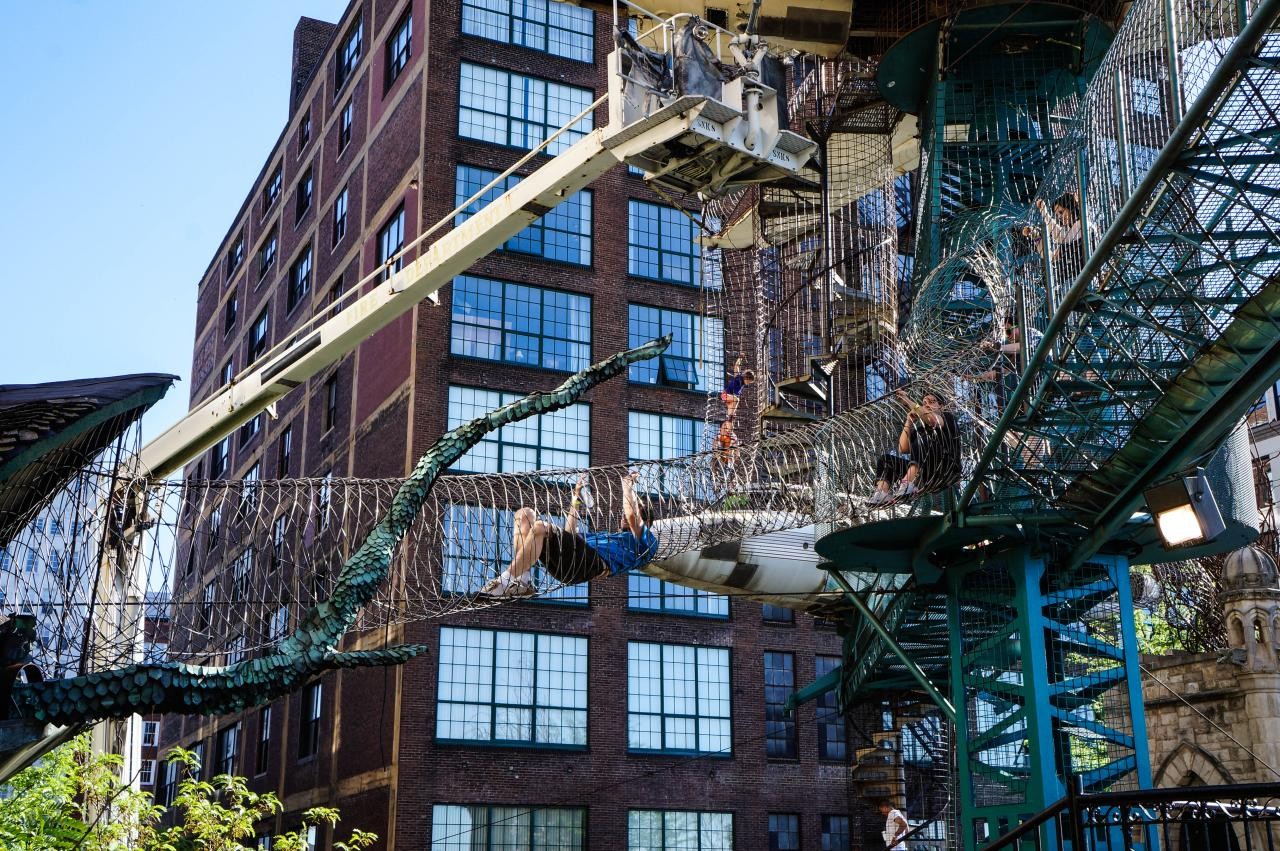 Mention of Missouri might bring thoughts of Mark Twain, the Lake of the Ozarks and some of the country's best barbecue, among other things the Show-Me State is famous for. It should also be notable for its inherent family-friendliness, a quality not surprising in a region known for being "Midwest nice." 
From lakeside towns with an abundance of outdoor fun to major metros with budget-friendly attractions, Missouri can be a haven for families visiting for a meeting or conference. Packing an agenda a few days before or after the program that will appeal to kids of all ages is easy in Missouri locales like Branson, St. Louis and Kansas City. 
Below, we break down some of the best things to do when you bring the family along.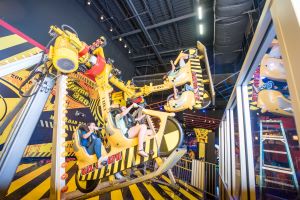 Branson 
The southwest Missouri town of Branson offers a plethora of off-agenda entertainment for meeting attendees—much of it geared toward families.  
"We're really fortunate to have such a wide variety here," said Samantha Gutting, senior vice president and chief sales officer for Explore Branson. 
Her No. 1 recommendation, especially if the family wants to get outdoors pre- or post-meeting: Take advantage of Table Rock Lake.  
"A family could bring a ski boat or a large pontoon boat and just spend the day on Table Rock Lake together swimming, [water] skiing, fishing," Gutting said. "The memories that you create there are just amazing, and the kids are going to remember that forever." 
Families can also work with an Orvis-approved fly-fishing outfitter that offers lessons, which can best be put to use at Lake Taneycomo, which is world-renowned for trout fishing, Gutting said. 
[Related: What's New and On the Horizon in Missouri for Meetings]
"That's something cool and a little unexpected, I think, for Branson," she added. 
Branson is also home to some major attractions fit for families. The 1880s theme park in the Ozark Mountains, Silver Dollar City, continues to be one of the country's top-rated amusement parks. And plenty of "edu-tainment" can be found at WonderWorks, unmissable with its huge upside-down facade, and which is home to more than 100 STEAM-focused (science, technology, engineering, arts and mathematics), hands-on activities and exhibits. 
One of Branson's newest attractions is the $53 million Aquarium at the Boardwalk, which debuted in November 2020 at the site of the former Grand Palace in the heart of the town's entertainment district. Family members of all ages can revel at up-close views of sea creatures like jellyfish, eels and sharks. Kids can get hands-on at the touch pool or by trying on a high-tech diving suit, among other interactive activities.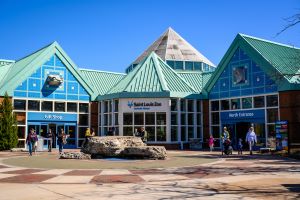 St. Louis 
This writer actually grew up in St. Louis, so we feel we can say with some certainty that it might be one of the most family-friendly cities in the U.S., with a seemingly endless amount of attractions, many of which are free. 
The Saint Louis Zoo is one such attraction, located in the city's revered Forest Park and requiring no admission fee—and consistently voted among the top zoos in the world. It also recently debuted a major upgrade to its monkey and lemur exhibit. The new Primate Canopy Trails expansion, connected to the Primate House, allows visitors to interact with climbing structures and explore the forest canopy next to the animals. They'll also learn about conservation challenges primates are facing in the wild. 
The family fun can continue at the City Museum, one of St. Louis' most unique attractions fit for kids and adults—and not for the faint of heart. The architectural marvel is housed in a 600,000-square-foot former International Shoe Company warehouse. The brainchild of artist and sculptor Bob Cassilly, the City Museum opened in 1997 and is part children's playground, part funhouse, part surrealistic pavilion—much of it made out of found and repurposed objects. Definitely an attraction one must see to believe. 
Families meeting in St. Louis also can't go wrong with seeing the famous Gateway Arch up close, now with a $380 million renovation to the visitor experience that was completed in 2018. Something new also awaits families at St. Louis Union Station: the St. Louis Aquarium at Union Station debuted in December 2019 with over 13,000 creatures in its exhibits and six galleries.  
Kansas City 
There's no shortage of family-friendly fun in Missouri's other major metro, Kansas City. One of its most popular attractions for kids, especially the little ones, is Kaleidoscope, a hands-on art center where they can channel their creative spirit. (As of press time, its facility at Crown Center is still temporarily closed in response to the pandemic).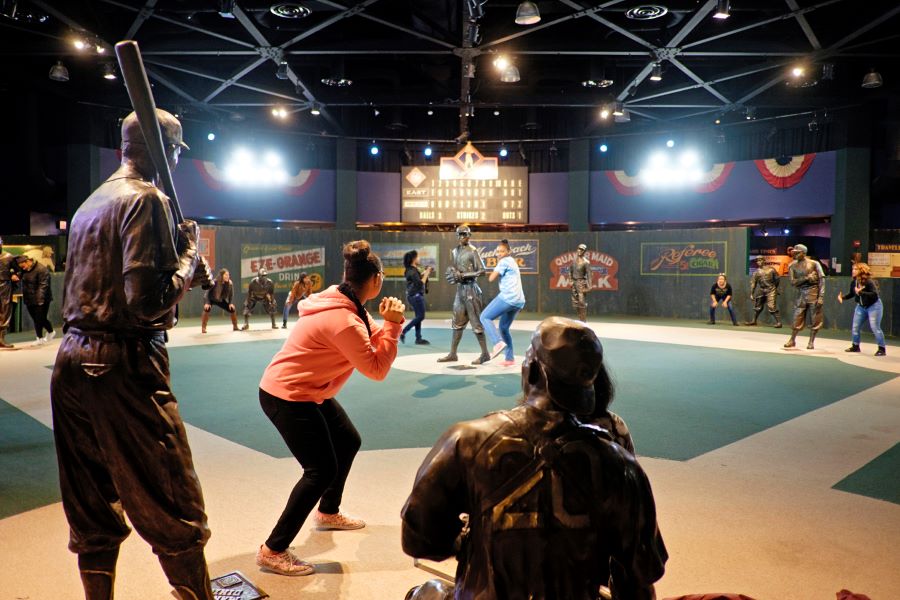 Parents can incorporate some important history into their family fun at the Negro Leagues Baseball Museum, located in KC's 18th & Vine Historic Jazz District. There, learn about the Negro National League, founded in 1920, and the teams and players behind it through historic artifacts and interactive galleries. 
For something thrilling, and in the outdoors, kids can soar above the trees at Zip KC, which offers nine different ziplines and other fun, challenging obstacles. And parents can't go wrong with an indoor waterpark open year-round, which can be found in KC at Great Wolf Lodge on the Kansas side. 
Connect 
Explore Branson 
(417) 334‑4084 
(800) 916-8938 
(816) 691-3800  
Read Next: How Downtown Kansas City Is Poised for Meetings Recovery